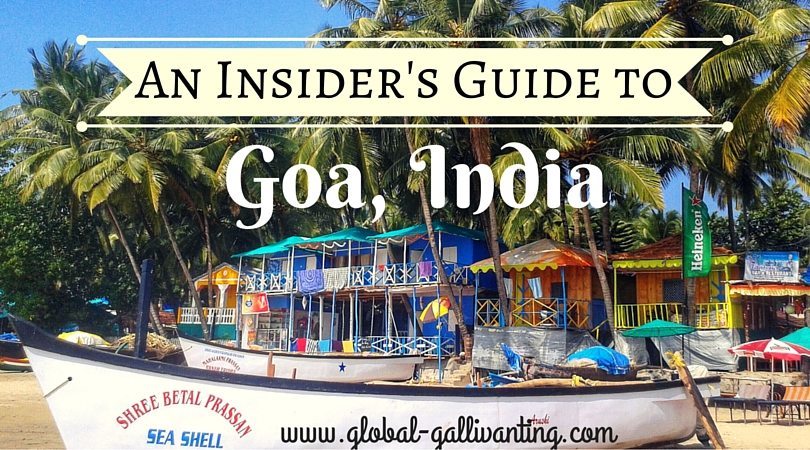 Welcome to my Insider's Guide to Goa
Tropical Goa is the smallest state in India but also the most laid back and the most popular with tourists, both from India and all over the world. Most tourists flock here in the Winter months to enjoy sunny days, blissful beaches, fresh seafood, spicy curries, vibrant markets, wild nightlife and much more, all infused with the special and captivating blend of Portuguese and Indian cultures. There really is nowhere quite like Goa!
And, there really is something for everyone in Goa, from luxury hotels and world class fine dining restaurants to mellow yoga retreats, to adventure sports to wild all night beach parties, to cheap and cheerful beach huts and hippie markets.
Although Goa is the most westernized and touristy state in India, there is still so much to explore and love, and the best parts are usually away from the main tourist hot spots (cough cough Baga and Calangute) zipping through paddy fields and colourful villages fringed with palm trees past white washed Portuguese churches and discovering quieter beaches.
Many people, like me, love it so much they decide to stay long term, and so, to make sure you get the best out of your time here I'll be sharing all my experiences and insider knowledge.
An Insider's Guide to Goa
You'll find all the latest articles here about the best things to do and places to visit and my life in Goa.
Start with:
My 1 week Itinerary for the Perfect Holiday in Goa
Take a look around My Little House in Goa and find out why I love Goa so much,
And if you are tempted to stay find out How to Rent a House in Goa and live in a tropical paradise for less than you might think!