How Much Should you Budget to Backpack Malaysia?
Its useful to know how much to budget when planning and saving for a trip so I thought it would be useful to post a brief rundown of my average costs when traveling around Malaysia to help others save for their backpacking Malaysia budget.
My costs reflect my travel style. I have to admit I am not the kind of person who obsessively records every penny, cent or rupee I spend.
I traveled on a budget but not rock bottom shoe string and splashed out on nicer accommodation or meals every now and then but these are average guideline prices.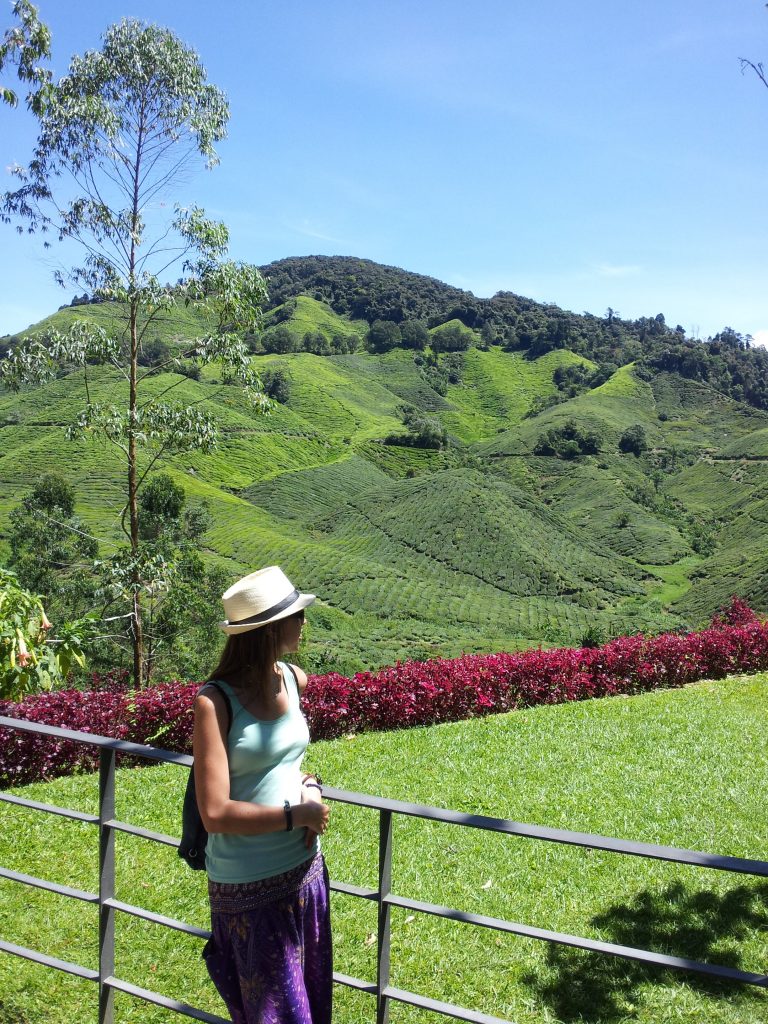 Your costs of travel could be less or more depending on your style of travel and comfort level. If you travel as a couple or with a friend it is cheaper as you can split accommodation and taxi costs.
These costs are for a average guideline only and it is always, always better to take more money to account for incidentals, emergencies, impromptu shopping sprees or a splurge on a posh hotel or internal flight. Doing activities like scuba diving, trekking, courses and tours will also push your budget.
I have displayed costs in local currency, British Pounds and US Dollars but be aware that exchange rates change. In Vietnam and Cambodia US Dollars are widely used.
My Average Daily Backpacking Malaysia Budget (per person) takes into account;
Accommodation shared between two people, (apart from in countries where dorm beds have been the only budget option)
2 restaurant meals per day,
A street food or convenience store like 7/11 snack,
3 bottles of water,
A couple of beers,
A long distance (12 hr) bus or train journey
2 short taxi or public transport rides
Visiting an attraction.
Backpacking Malaysia Budget:
| | | | |
| --- | --- | --- | --- |
| Item | Cost in Ringgit | Cost in GDP £ | Cost in US$ |
| Guesthouse Room for 2 | 40 Ringgit | £7.40 | $12.35 |
| Restaurant Meal | 15 Ringgit | £2.75 | $4.65 |
| Street Food | 5 Ringgit | £0.90 | $1.55 |
| Long Distance Bus/Train | 30 Ringgit | £5.50 | $9.25 |
| Local Transport & Taxis | 5 Ringgit | £0.90 | $1.55 |
| Bottle of Water | 3 Ringgit | £0.55 | $0.90 |
| Beer | 10 Ringgit | £1.85 | $3.10 |
| Attractions | 15 Ringgit | £2.75 | $4.65 |
| | | | |
| Average Daily Budget Per Person | 139 Ringgit | £26 | $43.00 |
| Average Weekly Budget Per Person | 973 Ringgit | £180 | $300.00 |
| Average Monthly Budget Per Person | 4,216 Ringgit | £778 | $1,300.00 |
So hopefully this gives you a guideline cost so you can work out your backpacking Malaysia budget and how much you need to save up for how many weeks you wish to backpack in Malaysia! Also think about saving for any extra activities like scuba diving courses, cooking or yoga lessons, trekking, sightseeing, shopping, souvenirs and wild nights out drinking that you do on your trip. For me, it's well worth it for the adventure of a lifetime!
Please be aware that prices and currency conversions are always changing. For more info on budgeting an excellent resource for backpacker costs is Price of Travel which lists cities in order of price. Asia is the cheapest region in the world with cities in Nepal, Vietnam, India, Thailand and Laos dominating the top 10 cheapest from US$ 14 per day See here for cheapest cities in Asia
Malaysia is one of the cheapest places in the world to backpack – check out this post for more cheap backpacking destinations.
Pin Me and help out other travellers 😉
What was your backpacking Malaysia budget? Share your thoughts and help out others travellers 🙂