Thonburi: Off Beat Bangkok
Bangkok is one of the most visited cities in the world and most travellers only see the glitzy bars, modern malls and golden temples. Thailand is super touristy and sometimes it feels like there's no escape from the beaten track – especially in Bangkok.
But there is, just across the Chao Phraya river but a world away from Khao San Road or Sukhumvit, there is still part of Bangkok where local people are still curious to see you and want to have their photo taken, where children wave, where you can get a glimpse of the old Bangkok and where different religions and cultures rub shoulders.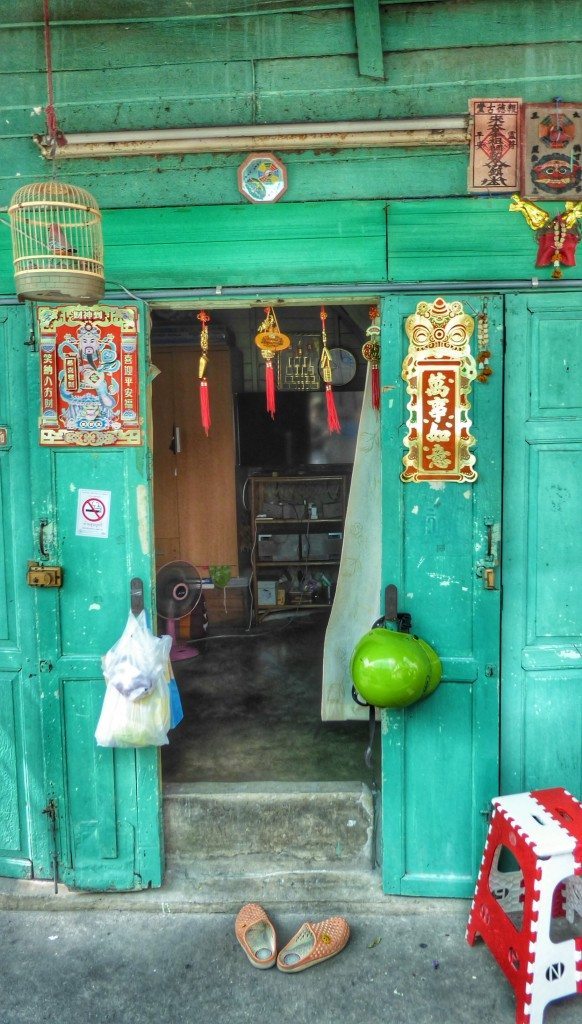 It was my 4th visit to Bangkok so I was really looking to see something new, something off the beaten track  so I took the Diversity and Harmony tour with Expique hoping to see  a different side to Bangkok
Buddhism is the dominant religion in Thailand and most people are wowed by the glittering golden Buddhist temples and the famous Grand Palace but this tour introduced me to the multicultural history of Bangkok and showed me that Thailand is actually much more diverse.
The tour started with an exciting ride across the river on a colourful long tail boat to reach the interesting and off the beaten track riverside community of Thonburi, an area full of history and where original Buddhist, Christian and Muslim communities live in harmony.
As we meandered through Thonburi listening to the history and tales on the old Bangkok I loved seeing the authentic, original communities that live alongside these back lanes and riverside paths and seeing children wave and want their photo taken and people who aren't jaded by tourism. We even came across this man who was keen to undress to show us his incredible traditional tattoos!
Our enthusiastic Expique guide, Esso, explained many aspects of Bangkok's history that, despite 3 previous visits to the city, I hadn't heard of before. As we walked, explored and learned we picked up many tasty local street food snacks along the way from the local markets.
The highlight of this off beat Bangkok tour was visiting the interesting religious buildings, although this was not a religious tour seeing these sights really highlighted the diversity here and were interesting and beautiful to explore.
First we visited a the Guan Yu Chinese temple and shrine, the Chinese have been in Bangkok for a long time as traders and Bangkok's China Town is also an interesting place to visit but this temple in Thonburi felt alot more authentic.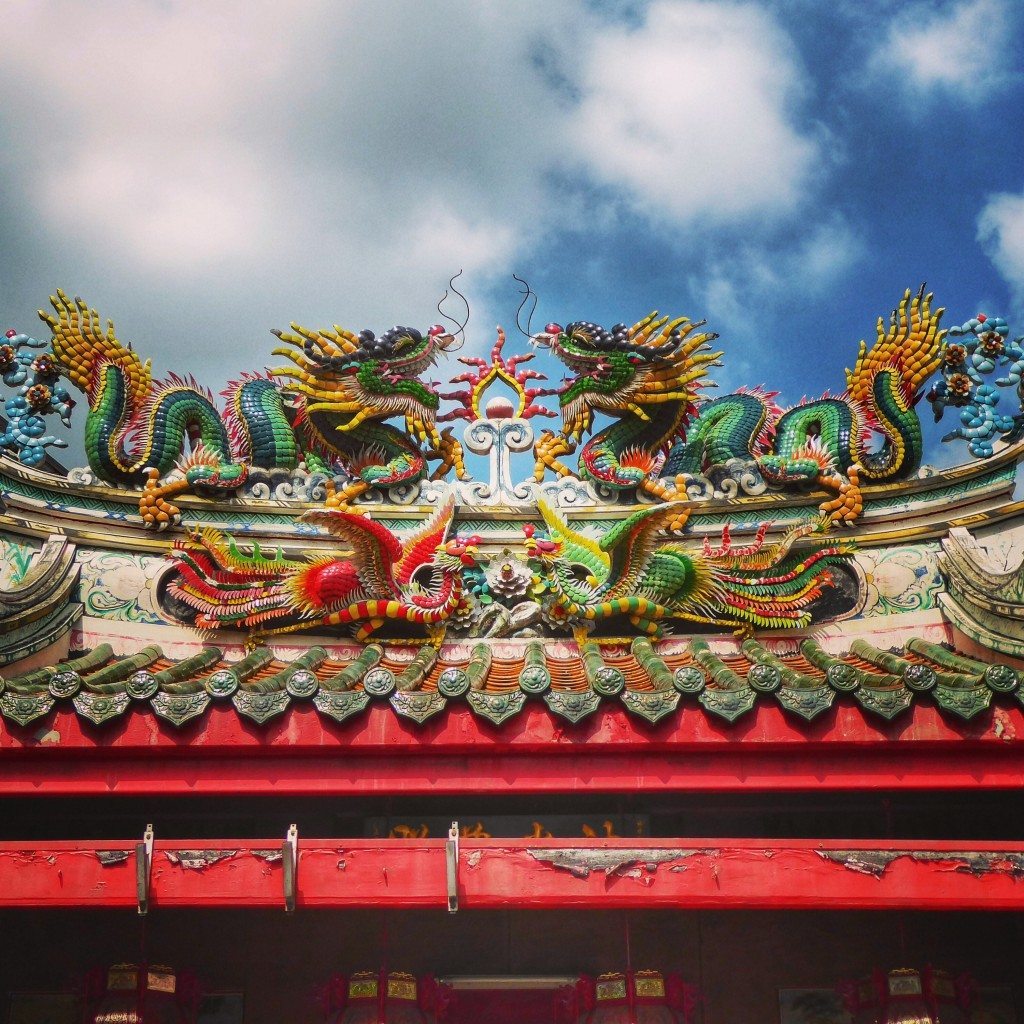 I loved the details and colour in the Chinese temples. Next on our off beat Bangkok tour we saw a Muslim Mosque although it was under renovation but will look stunning once its finished I'm sure.
Not far from the mosque I was surprised to see The Church of Santa Cruz –  a Portuguese Church in Bangkok. The Portuguese were actually the first Europeans in Thailand (then called Siam) and this church is a legacy of Portuguese-Siamese relations that date back to the 16th century. 


We crossed to river and finished the tour in a grand, typically Thai manner at the famous Wat Kalayanamit where devotees offered incense and prayers to a towering, golden Buddha and I finished the tour with a greater insight into the history and diversity of Bangkok having discovered some hidden gems of off beat Bangkok.
By the way: My tour was complimentary as part of TBEX Bangkok 2015. Thanks to the Tourism Authority of Thailand and Expique Tours and of course all opinions are my own. Expique also run really cool Tuk Tuk and other walking tours of Bangkok – you can see them on the Walks of Bangkok website that I hope to check out next time!