How to save money when booking hotels in India
Wherever you're traveling the cost of hotel accommodation usually accounts for a large proportion of your travel budget and even though India is still one of the most affordable places to travel in the world, naturally you still want to make sure you get the best deal when booking hotels in India.
It's really worthwhile spending some time to find the best deals when booking hotels in India but there are so many ways to book hotels online (that all claim to offer the best price!) So how do you find a trust worthy website that not only offers a wide choice of hotels and also the best deals without spending hours researching when there is already so much to prepare and plan for your trip.
Comparing hotel deals in Kerala
I'm currently planning for my family to come and visit me again in India, last year we stayed at Planet Hollywood Resort. This year, after being inspired by my trip as part of the Kerala Blog Express they want to experience 'God's own Country' for themselves.
I want to find them the best deal on hotels in Kerala so I had a look at some of the leading hotel booking websites in India to see how they compared including Booking,com, Agoda, Trivago, Expedia, HotelTravel and Hotels.com.
Fort Cochin
Historic Fort Cochin is the gateway to Kerala, I found a characterful hotel with a pool in a great location right in the centre called Hotel Arches Cochin. I checked prices for 3 nights from 17th – 20th October 2016.
Booking.com gave me a price of £57 a night, Trivago was £63, Expedia and Hotels.com listed £71, Agoda was £58 and HotelTravel offered the cheapest rate at only £48 a night.
The Kerala Backwaters
Of course, no Kerala trip is complete without seeing the gorgeous backwaters and Kumarakon is a nicer and more relaxing gateway to Kerala's famous backwaters than Alleppey. I found a cute looking 3 star hotel with a nice pool and backwater view called Cocobay Resort and compared the price for 3 nights from 20th – 23rd October 2016.
Trivago was £62, Booking.com and Agoda were £57, Expedia and Hotels.com didn't have any availability, but again HotelTravel offered the best deal at only £49 a night.
Munnar Tea Plantations
And what better way to finish off a Kerala trip than soaking up the stunning views in the hill station of Munnar. The Tea Valley Resort has great views over the over the tea plantations so I searched for prices for 3 nights from 23rd – 26th October 2016.
Prices on HotelTravel where the cheapest again at only £43. Trivago was £63, Agoda was £57, Booking.com has no availability and Expedia and Hotels.com were £76 a night.
Who are HotelTravel.com
From my research HotelTravel.com have some of the best deals when booking hotels in India. HotelTravel.com is an online hotel booking website that lists over 140,000 hotels across the globe and has a massive selection of hotels in India. HotelTravel is affiliated to Make My Trip which is a NASDAQ-listed company and India's largest online travel agency since 2000, so you know you are booking with a name you can trust which is so important in India.
Searching for hotels in HotelTravel.com is easy and I also liked how you can use the easy slider buttons to narrow down the search by price, location, facilities and star rating. I also liked how I could see the Trip Advisor rating and reviews right on the page without even having to search again or leave the HotelTravel website.
HotelTravel can get good deals because they work in a different way from the other websites. They buy rooms in wholesale, don't have high commission rates to pay and are not tied down to any rate parity agreements which often allows them to give significantly low rates and better than usual availability.
So it's worth giving HotelTravel.com a try next time you are booking a hotel in India! You can even get an extra 10% discount by using the code HTGLOBALGALLIVANT
More tips for saving money on hotels in India
It's always worthwhile spending some time to try and get the best deal on hotels because the more money you save the longer you can travel!
How about just turning up? If you're looking for the really cheapest rooms (like under 500 rupees) often they are not even listed online so you would have to get to your destination, walk around and go into hotels and guesthouses and ask if they have any rooms available. The benefit of this is that you can haggle on the price in person and also check the property before making up your mind which is a good idea when they are really cheap and basic. However, not booking in advance could be a risky strategy if there aren't any rooms available you could be wandering around a foreign city for a long time!
More tips for getting the best deals when booking hotels online
It's worth subscribing to hotel booking website newsletters to receive special secret deals that are not found on the website as many give members an extra discount and also promote early-bird/last-minute deals.
When using sites like Trivago and HotelsCombined that compare prices for you be aware that other hotel booking websites actually bid to be the top search result on there so by clicking on 'see more deals' you might be able to find a cheaper price. One thing that I also found was that Trivago often showed a higher price on their website than the one displayed in the website they featured so its worth double checking that website too.
Sometimes, instead of using the most well known hotel booking websites, trying smaller brands like HotelTravel who have less commissions to pay could offer you a better deal. And don't forget to use the code HTGLOBALGALLIVANT to get an 10% discount 
Read More:
13 Tips for Finding the Best Deals on Hotel Rooms
Did you find this post useful? Pin Me!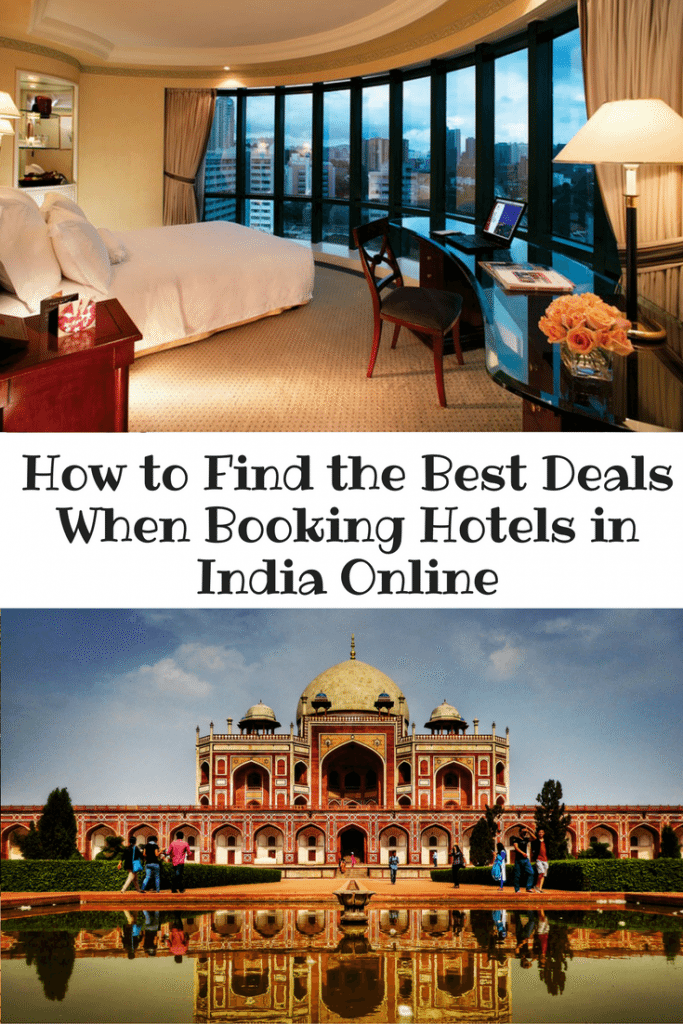 This post was sponsored by HotelTravel.com but as always, all views and opinions are my own.