Teaching English is one of the most popular ways to work abroad and get paid to travel and experience different cultures. Alice from Teacake Travels is a British chick travelling around the world for as long as she can get away with it and she's quite the expert when it comes to teaching English overseas to fund her life of travel so I asked her share all her TEFL tips.
How to travel the world by teaching English.
Hi Alice, so you've spent a lot of time teaching English overseas, please tell me a bit more about how you started and your career so far?
Yes it's been five years and I'm still going strong! I met a girl on a train in England who told me about teaching English abroad in India. I was so exhilarated by her stories that I booked myself onto a TEFL course that night when I got home and have never looked back! I've taught all ages from tiny three year olds to rocking grannies and grandpas in Austria, South Korea, Thailand, Vietnam and China.  It's been amazing!
You're travelling around Taiwan now but you were living and teaching in Shanghai right? How did you find it there?
I earnt the most money I have ever earnt!  I loved the kids I taught like they were my own but it came at a cost. Shanghai air sucks and Shanghai living is just not for me. You can find out what I struggled with and how I dealt with it all here.
So, what do you like the best about working as an English teacher?
I've always been the person who loves helping others. I get immense satisfaction from helping people learn and understand things and if they're having fun whilst doing it, then my job is totally done! Some people just teach for the money to travel. I get that but I also really care about my students and want them to have the best experience possible. You can only be a good teacher if you want to teach!
But nothings perfect right? Are there any downsides?
Sure, there can be downsides but do your research first and read the contracts you are given very carefully to try and avoid the things you may not like! I find working for the big companies means you are treated less well first of all. Secondly, pick a teaching job that suits your lifestyle. If you're not a morning person, don't choose a morning job. If you like to go out in the evenings, teaching adults might not be your best bet. Try and know what you like doing then pick the job to suit you.
Do you have one standout highlight of your time as a TEFL teacher?
Teaching Kindergarten is incredibly rewarding. When I first met my class in Shanghai, they spoke zero English. Slowly but surely, they learnt and spoke and all of that awesomeness was part of my doing. That's something you can be really proud of as a teacher. You can help people learn an invaluable skill. That's pretty damn cool.
And what has been the greatest challenge?
Some people just don't want to learn. Their parents, company or school has pushed them into it and they have no desire whatsoever. You need to know what is or isn't motivating your students to learn and adapt accordingly.  At the end of the day, you can't flog a dead horse so to speak. You can put all the effort in you want but if that person doesn't want to learn, accept that and move on.
What are your tips for first time teachers to find a good job and avoid scams?
Make sure that you get a TEFL certificate! Most countries require at least 100 hours of study these days. If you can, go to the country that you want to work in and visit the schools yourself! Being there and seeing what is exactly available will get you a good job and an even better deal. The best jobs are not always advertised! If you're online and applying for somewhere on the other side of the world, there's a much higher chance of being scammed. However, I certainly couldn't afford to do that when I first started. I went with a scheme that I knew was legitimate through thorough research on the internet and word of mouth. Do your research and trust your gut. I have some even more useful tips to help you get started here!
What do you think are the best destinations to teach in for first time teachers?
It depends what you want out of the job. If you're there to learn about the country and culture, pick a place that sincerely interests you and drums up your curiosity! If you're there for the money, China and the Middle East are hot places to teach right now!
And is teaching English a good way to save money for more travels?
Absolutely! This is how I have travelled and managed to keep travelling for the last five years. If you're a slow traveller and enjoy immersing yourself in a culture, then this is the perfect lifestyle for you!
Are there any opportunities for those who want to try out teaching but without committing to a full year?
There sure are! Remember that in the TEFL world, you really can find a job to suit your needs. If you don't want to work for a full year, no problem. Some jobs are three months, some are six months, some are two years!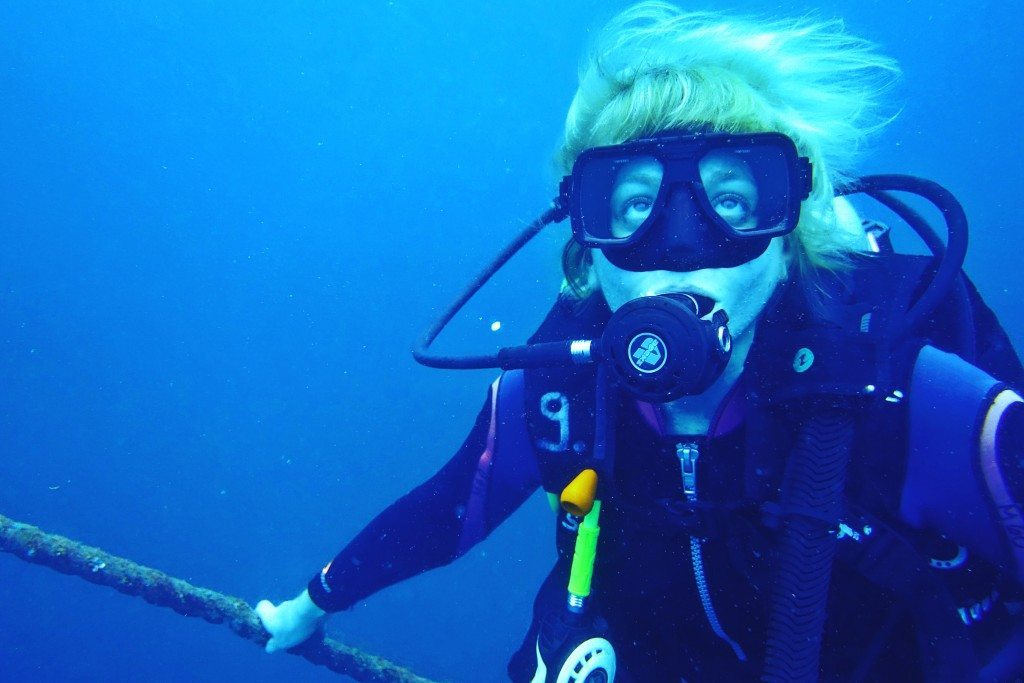 What do you wish you had known before you started working as an English teacher?
Teaching English as a newbie teacher can be quite daunting but do the best you can do and you will be OK. English Teachers are learning how to handle their class and teach English in the most exciting and clearest ways possible all the time, so accept that you are going to be continuously learning and you will go far. I think for any new teacher, knowing how to discipline and manage a class is what you really need to do. Learn this as best you can before you start. There's nothing worse than not being able to teach because your students are out of control.
So, what about the future? What's next?
I save up all my money from teaching to travel! Right now I'm travelling on all the money I earnt from teaching in Shanghai, China. I'll be on the road for about a year going through Taiwan, Thailand, Myanmar, Bangladesh and wherever the wind takes me. I love this lifestyle and thank my lucky stars every day for having the attitude, opportunities and enthusiasm to do it all!
Thanks Alice! For more tips and info about teaching English abroad check out Teacake Travels
Feeling inspired to work abroad? Check out the other working abroad interviews or if you are already working overseas contact me to be featured in an interview here!