Thailand is an amazing place for backpacking, in my opinion it's probably the best place in the world for a first time backpacking trip.
Backpacking Thailand is easy, cheap and exotic, there are so many amazing places to see from glittering golden temples, to lush jungles and paradise beaches. Thailand is also great for solo travellers as its easy to met other travellers especially if staying in backpacker hostels in Thailand.
Where you stay can make or break a trip so to help you decide so while you plan your Thailand backpacking route book a stay in some of the best backpacker hostels in Thailand that are tried and tested and come recommended by travel bloggers.
The Best Backpacker Hostels in Thailand (Recommended by Travel Bloggers)
Best Backpacker Hostels in Bangkok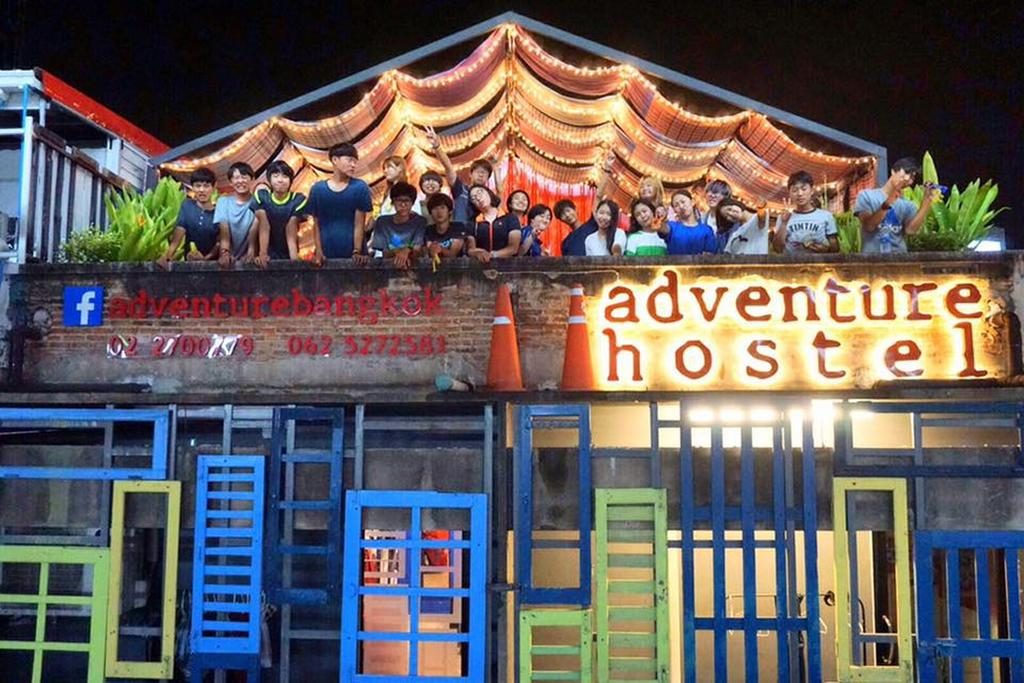 Having traveled in and out of Bangkok over the past few years, I have stayed in several different hostels and have experienced the best backpacker hostels (and worst!) that Bangkok has to offer.
When it comes to location, staff, cleanliness, and overall awesome atmosphere, Adventure Hostel is by far my favorite spot and one of the best backpacker hostels in Thailand.
On the inside, Adventure Hostel is uniquely decorated and spotlessly clean. Each bed has its own power outlet and reading light, and every dorm room is equipped with ice cold air conditioning.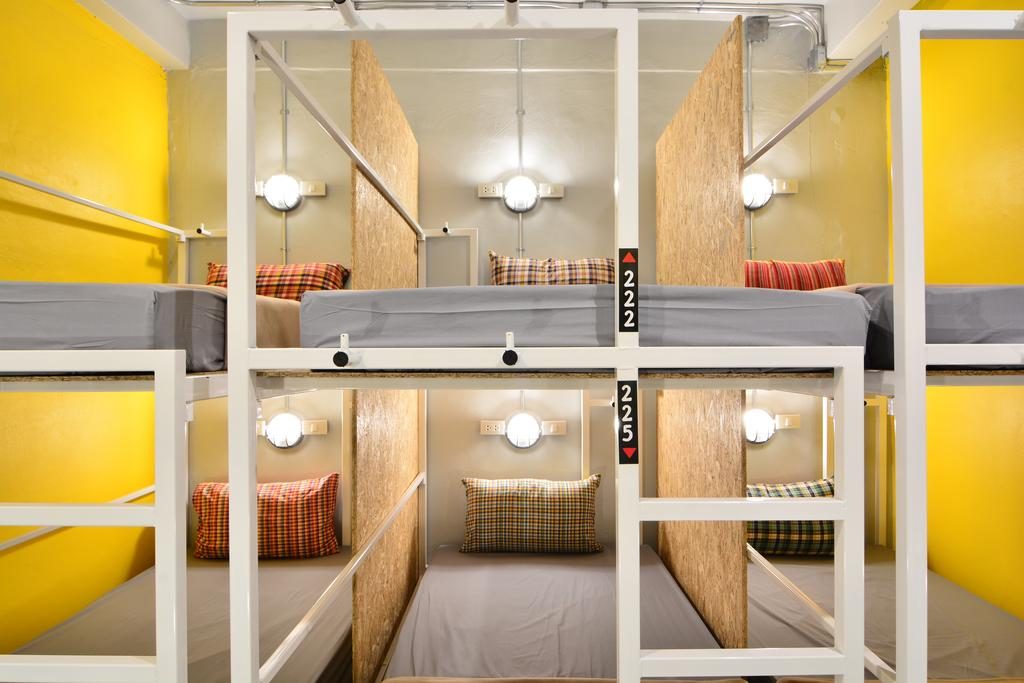 The staff are all welcoming, friendly, and genuinely helpful in assisting to plan your stay. Adventure Hostel is conveniently situated just north of the city center, directly next to the Saphan Kwai BTS stop, making it easy to connect to the rest of Bangkok.
It's also easily accessible to several of Bangkok's highways and major roads, making it simple for taxis to bypass heavy traffic and get you to the hotspots around the city much quicker. If you are staying during the weekend, Adventure Hostel is also within short walking distance to Bangkok's famously known outdoor shopping mecca called Chatuchak Market, home to hundreds of shops and stalls carrying everything under the sun. If you are planning to pass through Bangkok, there simply isn't a better spot than Adventure Hostel!
Click here to see photos, reviews, prices and to book.
Recommended by Craig O'Brien from www.VagabondDisposition.com.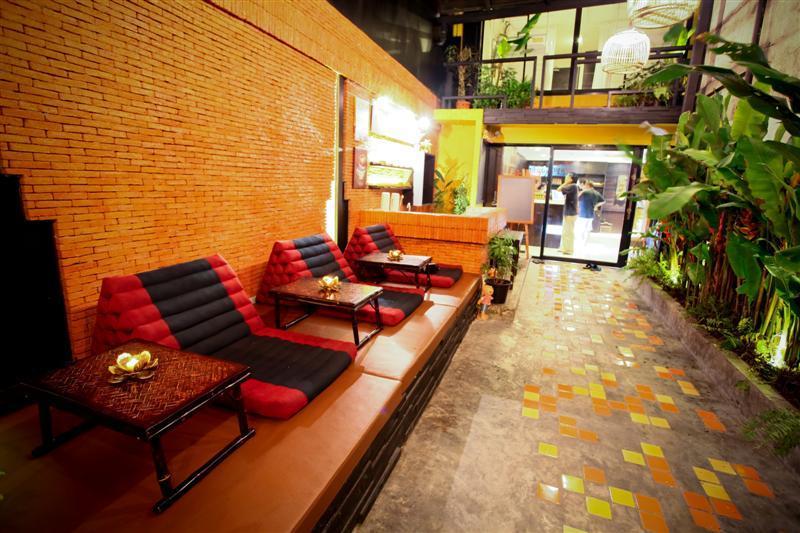 Khao San Road is the backpacker epicenter of Bangkok and Nap Park is one of the most popular hostels around Khao San Road. I've stayed here a few times when I'm in Bangkok alone and its a great, affordable and sociable place to stay close to all the action and a great place for solo backpackers to make new friends in the comfy and lively common areas.
Nap Park its only a 2 minute walk to Khao San Road so its easy to get home after a night out. The hostel is clean with comfy beds, hot showers and decent wifi. Nap Park is one of the most popular backpacker hostels in Bangkok so book ahead.
Click here to see reviews, prices and to book
For a quieter hostel near Khao San Road look no further than Nitan Hostel. This new stylish boutique hostel is located in the heart of Khao San Road but tucked away down an alley which means it's quiet enough to sleep but still in the middle of the action.
I loved how the dorm beds have nice privacy curtains around them and the staff were really  friendly and helpful.  The hostel is also super clean and comfy with  good common rooms, a shared kitchen and decent wifi. Nitan is not a party hostel but it's a good place to meet people, especially over breakfast.
Click here to see reviews, prices and to book
Mad Monkey are one of the best backpacker hostel chains we have stayed in so far. It's made to give you new friends, socialize and do some indoor or outdoor parties.
Mad Monkey Hostel in Bangkok is close to Khao San where all the night-life happens and not too far from all the other main attractions in the city (Grand Palace, Wat Arun, Wat Pho, etc). If you love meeting new people and making friends, this hostel is the best choice for you.
Click here to see photos, reviews, prices and to book.
Mad Monkey also have an amazing offer with their flexible and great value Golden Tickets! Choose from 30, 60 or 90 days and stay at ANY Mad Monkey Hostel in Thailand, Cambodia, the Philippines, Indonesia, or Laos for a super low, fixed, one-time fee.
Prices start at only £77 (about USD $108) for 30 days flexible mix and match dorm accommodation. All you need to do is buy your Golden Ticket and that's your accommodation sorted! Click here for more details and to get your Golden Ticket!
Recommended by Jerny Destacamento from thejerny.com
Lub d was one of the pioneers of Bangkok's trendy backpacker hostel craze. Lub d opened in 2008 and its trendy vibe, social atmosphere, excellent common facilities and central location mean it is still one of the most popular backpacker hostels in Thailand.
Lub d Silom makes a great base for exploring the city as it's located 200 meters from Silom Road, which is one of Bangkok's most eclectic and interesting areas, and the BTS. There is also a tour desk in the hostel which offers some more offbeat Bangkok experiences.
Lub d is a little more expensive that your average backpacker hostel but it's worth it and is my top recommendation if you want to meet other travellers in a funky hostel atmosphere away from Khao San Road.
Click here to see reviews, prices and to book
See more about where to stay in Bangkok and my pick of the best backpacker hostels in Bangkok and for more tips check out my first timers backpacking guide to Bangkok 
Best Backpacker Hostels in Chiang Mai and North Thailand
I don't think I've stopped raving about Stamps Backpackers in Chiang Mai, Thailand since I stayed last year. Anytime someone asks me for advice regarding where to stay in that city, I'll always recommend Stamps without hesitation.
The hostel staff are seriously lovely and helpful; the guests fun and eager to socialize. While I was traveling with my partner, we were able to connect with others just as easily as solo travelers would be. It's one of the most social hostels I've been too without an extreme party vibe.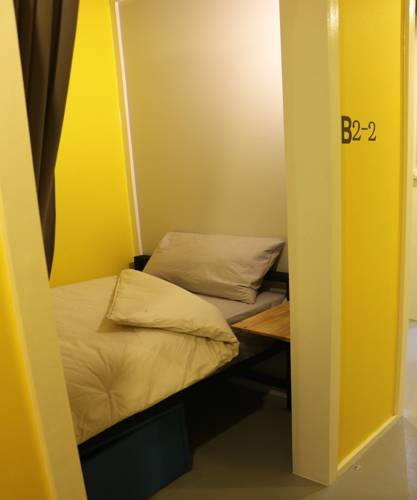 There are two options for accommodation at Stamps. The cheaper option is the bunk bed and fan room. Given that it was so hot during our visit, we opted for the air conditioned room which included personal pods which I LOVED.
The location is more than ideal as there are markets, fresh juice shops and plenty of bars within walking distance. The hostel organizes activities each day and in the evenings. I can't recommend it enough, it's one of the best backpacker hostels in Thailand I've stayed at!
Click here to see photos, reviews, prices and to book.
Recommended by Laura Nalin from willfulandwildhearted.com
I loved my stay in Tamada Hostel, Chiang Mai so much that I ended up extending from two nights to ten nights! The rooms were basic with shared bathrooms but the hostel is just a minute walk from the night market. What was really special was how much thought the owners put into providing little added extras.
When you're travelling in South East Asia, having things like robes and slippers makes all the difference! They also provide a delicious breakfast and a free snack bar including noodles, toast, tea and coffee.
The owners are super friendly, always up for a chat, and they even kindly offered to make a fruit plate for me at times when I was around during the day. Tamada is one of the best backpacker hostels in Thailand, I'd highly recommend going there for a cheap yet homely stay in Chiang Mai.
Click here to see photos, reviews, prices and to book.
Recommended by Laura Gois from wanderwithlaura.com 
This is one of my all time favourite backpacker hostels in Thailand, and in the whole world! While they did have a large dorm room to stay in – which was never full and oftentimes people had the whole dorm to themselves – I stayed in my own private hut.
It had a double bed with mosquito net, ample room, a deck with a hammock, all for around $5 a night. That's right, my own hut and hammock for a measly five bucks.
The owners were amazing, and there were around 10 cats ranging from two weeks old to big ol' cat. Some of them came to hang out with me on my deck or even in my room at times, which I adored. The owners were so lovely and helpful; I just cannot recommend this place enough!
Click here to see photos, reviews, prices and to book.
Recommended by Danielle Ditzian from www.likeridingabicycle.com
Mercy Hostel is an amazing place to stay in Chiang Rai, whether you're just passing by on your way to Laos or staying for 5 days like I did. There's an amazing amount of common space both indoor and outdoor, along with a small pool and tanning area. The 8-bed dorms are spacious and clean, with comfy beds and huge lockers.
And the bathrooms! They're the cleanest and most spacious bathrooms I've seen in a hostel, with more than a dozen showers, granite countertops, hair dryers, the works. It's easy to get good rest at Mercy as it's not a party hostel, but it does have a social atmosphere so it's easy to meet fellow travelers.
Click here to see photos, reviews, prices and to book.
Recommended by Rowena from www.anomadontheloose.com
Pin me 😉
Best Backpacker Hostels on the Thai Islands
Thailand's islands are legendary, expect to spend more on the islands but luckily you can save money on accommodation by staying at some of the awesome backpacker hostels.
Tiki Tiki Beach Hostel in Koh Samui has everything a seasoned traveler needs and is surely one of the best backpacker hostels in Thailand. It is surrounded by a beautiful beach with clear blue water, sun beds for your leisure are set up all around it and it even has a big 14m infinity swimming pool by the beach.
It is located close to Chaweng which is famous for its vibrant nightlife and clubbing scene. In the hostel, there is a big community area where the guests can mingle and get to know each other while playing pool, ping pong or board games. If you are looking for an unforgettable experience in Koh Samui, then Tiki Tiki Beach Hostel is the perfect one for you.
Click here to see photos, reviews, prices and to book.
Recommended by Viktor Vincej – Traveling Lifestyle
Our House is clean, safe, and the staff are really friendly! Everyone knows Bolt. He's great and will help any way he can. If you're looking for a social atmosphere, Our House has to be on your list. There's pool tables, TVs and DVD players, clean bedrooms, discounted drinks, and great air conditioning. Oh, and the full moon parties are legendary.
Located at the southern tip of Ko Pho Nagan, Our House is beautifully located. Close to the Haad Rin beach if you feel like lounging all day. If you want to do a little shopping, cafes and stores are just a short walk away. Or, hop in a taxi and explore the island. You can't go wrong.
Click here to see photos, reviews, prices and to book.
Recommended by Scott & Hayley from www.internationalhotdish.com
For more info on Koh Phangan check out my post about where to stay on Koh Phangan and my pick of the Best Backpacker Hostels in Koh Phangan
Spicytao is that little green oasis you are looking for on the crazy island of Koh Tao. This hostel gives guests the islandlife feeling people come to Koh Tao for. The super touristy but vibrant and bustling Sairee Beach is just a 10-minute walk away.
There you will definitely find the crazy party on the beach you were looking for, but once coming back to the lush green gardens of Spicytao you want to chill in a hammock, meet like-minded people and have a beer and a laugh.
The hostel is cheap and facilities are basic, but rooms are clean and the location is perfect. This is what Spicytao is all about: the islandlife feeling.
Click here to see photos, reviews, prices and to book.
Recommended by Tom Groud from www.traveltomtom.net 
One really nice budget place to stay on Koh Phi Phi don is the Viking Nature resort. It combines the ambience of a traditional Thai resort with the touch of a backpacker hostel.
The best part is its location between Phi Phi town and long beach, both of which are in easy walking distance but far enough away to offer a place to relax. Expect white sand, turquoise blue sea, corals and colourful fishes.
Guests stay in rooms that are beautifully settled along the coastline with views of the sea and the sunset. To get to town you can either walk along the beach or use the hostels own private long tail boats.
Click here to see photos, reviews, prices and to book.
Recommended by Clemens Sehi from travellersarchive.com
Pin Me 😉
Have you stayed in an awesome backpacker hostel in Thailand? Leave a comment below if you think we've missed out any of the best backpacker hostels in Thailand.