FAQs and a complete step by step guide on how to apply for an Indian Visa for US Citizens.
2019 Update!
1 year online tourist, business and medical Indian Evisas are now available for citizens of 161 countries! Horay!
Almost all nationalities, including US citizens, need to apply for a visa before traveling to India which means that applying for an Indian visa is an essential part of planning any trip to India.  As the process of applying for an Indian Visa for US citizens can sometimes be a little confusing and time consuming, and I get a lot of questions about applying for Indian visas and wrote a post for UK citizens and Canadians and thought it was time I helped out my American readers so I asked Patricia, an American, who blogs at www.zewanderingfrogs.com to write a step by step guide to make applying for an Indian visa for US citizens easier.
There are 2 main options when applying for an Indian visa for US citizens – if you are only visiting India for up to 60 days ( 2 months) you can apply online for an E visa, or if you need longer you'll have to send your passport off to apply for a longer term visa.
The great thing about the E-Visa is that you can apply online from anywhere in the world – so if you are already traveling you can easily apply for an E-Visa to India. If you need the longer term visa it's best to apply while your in the States.
It's important to be aware that all nationalities must apply for a visa before visiting India, even if applying for an E-Visa – confusingly it's not a visa on arrival so you must apply before you travel. It's also important to be aware that Indian tourist visas are valid from the date of issue, not the date of your entry to India. So make sure that you prepare in advance and that you start the application process so that your visa coincides with your travel dates – don't apply too early or your visa could expire before the end of your trip!
We will go into full details about how to apply for both types of Indian visa for US Citizens in this post.
Please bear in mind this is from the point of view of an American passport holder and while all efforts have been to ensure the information here is correct guidelines can change frequently and suddenly. Also, this is just from my experience and I am not an immigration professional. Requirements and processes for other nationalities are different – if you are from the UK see this post on how to apply for an Indian visa for UK citizens.   If you're from Canada check out this post on how to apply for an Indian visa for Canadian citizens. Also be aware that the process is also different if you are of Pakistani origin.
Pin me and help out other travellers 🙂
Short Term Indian Visas for US Citizens – Visa on Arrival and E-Visas
How to apply for an Indian E Visa for US Citizens
The new E-Visa (also known as an ETA (electronic travel authority) is the cheapest, quickest and easiest way to get an Indian visa for US Citizens and is good for trips upto 60 days. The E-visa has sometimes been described as a 'visa on arrival' but you must still apply for the visa in advance before you travel.  
Citizens from 161 countries are eligible to apply online for an E Tourist Visa to India, including citizens of the USA, Canada, UK and Ireland, Australia, New Zealand and many European Countries. At first the ETA was only valid for 30 days (1 month), but now the E Visas are valid for 60 days (2 months).
The cost for an E-Visa for India depends on your nationality. The cost for an Indian E-visa for US citizens is now USD $75 plus a small admin fee. The application process is fully online, and you can apply a minimum of 4 days before your arrival date in India. However, E Visas are NOT extendable or convertible and you can only apply for an E-Visa twice per year.
You can enter India on an E Visa at 24 airports and 3 seaports; Cochin, Goa and Mangalore. The E-visa has three subcategories; e-Tourist Visa, e-Business Visa and e-Medical Visa. Double entry is permitted on E-Tourist Visa and E-Business Visa. Triple Entry is allowed for E-Medical visa.
How to Apply for an Indian E Visa online
You can apply for an E Visa to India on the government website at https://indianvisaonline.gov.in/ The process is fully online and your visa will be emailed to you but you need to make sure that a printed copy of your visa approval must be with you when you arrive in India. The visa will then be affixed to your passport at the airport when you arrive in India. 
As the process is fully online (i.e. you are not required to send off your passport and wait for 2 weeks for the visa to be processed like you do with the longer term visas) the E-Visa makes planning a holiday to India so much quicker and easier.
However, bear in mind that applying for the E Visa can still be quite confusing as there is still a lot of paperwork to fill out and the forms ask you a lot of questions. You also need to make sure the photo you upload meets the specific requirements. Plus, the fee for the visa and for processing of the application are non-refundable, even if the visa is not granted, so if you make a mistake on the forms you could be rejected and have to apply and pay again.
Also, if your parents or grandparents were born in Pakistan, whatever your current nationality,  sadly you're not eligible to get an E-Tourist Visa so unfortunately you will have to apply for a normal Tourist Visa.
To take the stress and hassle out of applying for your Indian visa you can use iVisa  They charge a small service fee but they offer a zero frustration policy and make the process simpler and easier to follow. They can process your application and send your E Visa via email in only 18 hours. They also have a window for arrival of 120 days meaning you can get your visa sorted well in advance of your trip but remember you still need to apply online no later than 4 days in advance of your arrival date to India.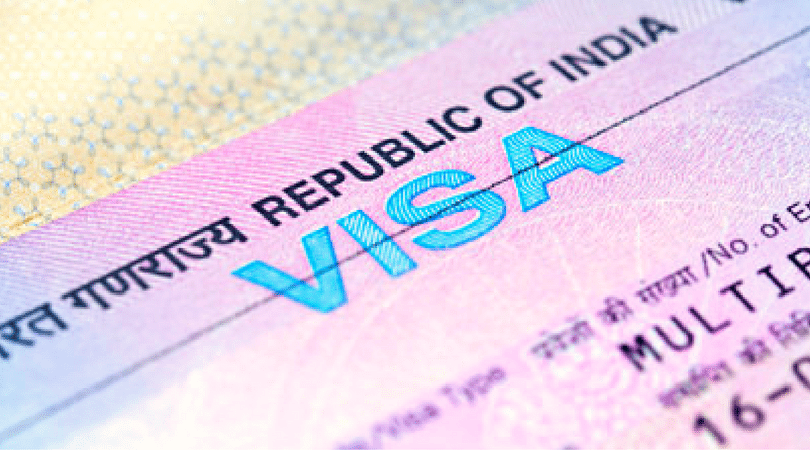 Longer Term Indian Visas for US Citizens
Because India is such a big country with so much to see, it is likely that you will want to spend a more extended period in India. If you are looking to travel in India for more than 1 or 2 months, you'll need to apply for an Indian visa from the USA by sending off your passport. The Indian visa application process in the USA has been outsourced to Cox and Kings.
While most nationalities apply for 6 or 12 month Indian visa (and have to pay much higher fees), US citizens are lucky are as we can apply for a 5 or 10-year multiple entry tourist visa for India. These two options come with multiple entries, which will be helpful if you travel frequently across Asia and plan for different visits to India.
But be aware that even with a 5 or 10-year multiple entry tourist visas each stay cannot be longer than 180 days per visit. These 5 or 10-year multiple entries tourist visas are only granted for recreation and sightseeing purposes and doesn't allow any employment while in India. Other activity such as studying, work, business, journalism, etc., which require more documents and different visas but this post is only for tourist visas.
As with any visa application, there is no guarantee that the visa will be granted. Should the visa be refused, there will be no refund of the visa fees. The duration allowed might also be different than what you asked for.
Before starting your application, make sure your US passport meets the following requirements: "The passport must be valid for 6 months at the time of visa application. The Passport must have at least 2 blank Visa pages available for India Visa stamp. Amendment pages in the back of the passport are not suitable for Indian Visa."
How much does a tourist visa for India cost for a US citizen?
Fees may differ based on previous nationality, occupation, etc and tend to increase every year. A 10-year multiple entry tourist visa for India cost us US$120 as US passport holders. 
The fees include the visa fees, CKCS service fees as well as other fees. You can check estimated costs on their Visa Fee Calculator.
The fees for 10 or 5 year multiple entry Indian visa for US citizens are now $150 plus an admin fee of $7.70. For a 6 month visa the fee is $60 plus an admin fee of $7.70.
As with all Indian visas, the visa payment is non-refundable and it's not guaranteed it will be approved.
How to apply for a 5-year or 10-year Indian tourist visa from the USA with Cox and Kings
When applying for an Indian visa from the USA the visa process goes through Cox and Kings.  Do not start the process before thoroughly reading the Visa Application Guide, and bookmark this section as you will go back several times.
A key document is the Document Checklist, (the CKGS website has been customized so that depending on your nationality, type of visa and category, purpose of visit, duration, once you complete the widget, you will get the appropriate visa to apply for along with the fees, document checklist and documents required)  which provides a detailed list of which paperwork you need, which ones need to be originals or copies, the numbers of copies, and formats required.
A printed copy of the list Document Checklist must be given with your application. We suggest printing two copies – one for you to track your documents gathering, one to be handed over. We highly recommend not skipping this step.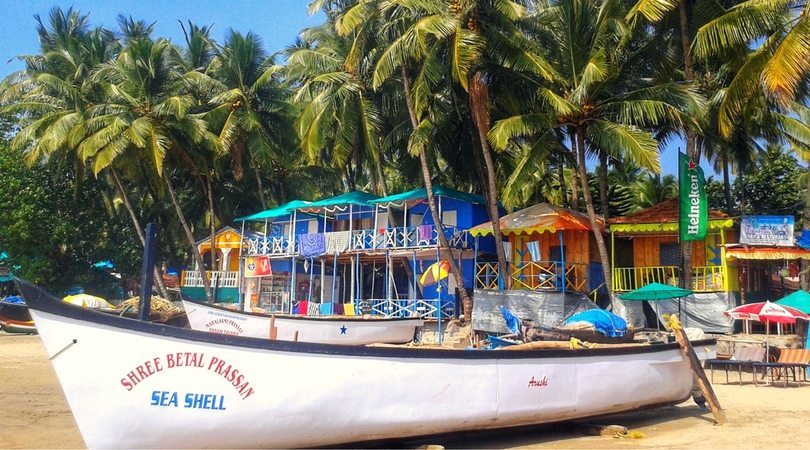 You need to get the following ready before starting the actual online process:
Itinerary: List the places you plan on visiting. It is suggested on different forums to avoid listing sensitive areas such as Kashmir. Note that a Tourist visa doesn't allow to enter regions such as Nagaland, Manipur, Mizoram, Arunachal Pradesh, Parts of Sikkim, Parts of Himachal Pradesh, Parts of Uttar Pradesh (now Uttaranchal), Parts of Jammu & Kashmir, Parts of Rajasthan and Andaman and the Nicobar Islands. To enter these regions, you will have to apply for a restricted/protected area permit (RAP/PAP).
Previous Trip to India: You need to provide detailed information such as cities visited, visa type and number, date, and place of issue, and places where you stayed.
Countries Visited: Make sure to list of all the countries you visited during the last 10 years. If you don't mention a country for which your passport has a stamp for, this might be a cause for visa refusal.
Expected Date of Journey: The day you are planning to travel to India. It doesn't have to be exact since you don't need to have purchased a ticket yet. As a reminder, the India visa starts on the day of approval, not necessarily the date you are to enter the country.
Proof of address: Provide one of the following documents no more than 3 months old (Utility bill Water or Electricity or Gas), Year to Year Lease signed by Landlord and tenant (no month to month), State Issue ID or Driver License (with at least 6 months validity). Do NOT cut any of these documents to a smaller size. If the proof of address is not in the applicant's name, then a proof of relationship is required (marriage certificate or birth certificate).
How to apply for an Indian visa by post or in person
When applying for an Indian visa from the USA you need to start through Cox and Kings website, whether you want to apply by post or in person. The first step is to visit their website and get familiar with the process and the requirements. Do NOT apply on the Indian Consulate website.
Indian Visa Application – Get Started
Once you have all the necessary items, start the online process. The form is quite detailed, and the filling takes some times, especially as you might have to answer similar questions a couple of times. If you are filling different applications, you might want to keep notes in a Word Doc or Google Doc to make it faster, though the copy/paste feature did not work all the time. Every individual has to apply for his / her application independently.
Follow the instructions as you select each item from the provided drop-down menus. These drop-downs and questions are pretty straightforward even though a couple might feel repetitive. Many questions regarding whether any of your parent or grandparent are from Pakistan, or whether your job is related to media, journalism, or the army. An affirmative answer to any of these questions might require you to apply for a different visa.
If you are a dual citizen of another country and hold another passport, you will need to list this passport details (passport number, country, and dates of validity)
Questions Worth Highlighting:
Center you need to apply: Depending on the state of you live in; you will have to apply to predetermined center. This preset Center will be automatically listed once you select your state of residence. Many cities in the US might have to choose a Center in a different state for their applications.
Family details: Extensive questions cover whether you have any close family relations with Pakistan, up to your grandparents. You will need to provide the place of birth for your parents and spouse, if relevant.
Mode of Payment: You can pay by Credit Card both online and at the Center, but Cash will only be accepted for Walk-in applications. Payment has to be made separately for each applicant, even minors. Personal checks are not allowed. Make sure to print or ask for a receipt as you need to include the copy of the receipt with your application.
Reference Numbers: Keep note of the Web Reference Number as you will need for any track and correspondence with CKGS. You might see three different numbers, make sure to take notes of all of them (temporary application ID / CJ Temporary ID, and Visa Reference) as you might be asked for either at different points of the application process.
Religion: One of the questions asks you to enter your religion. You have the option to choose 'Others' and in the field below that, enter "NA."
Before Submitting your Application
Review the details of your application as any mistaken cannot be changed once you clicked the Verified and Continue button. Mistakes can lead to visa refusal or have to re-apply for your visa.
Once the review is done, print your applications.  You find these documents under "My Account" if you need to retrieve them at a later stage.
Remember:
Print a copy of the Document Checklist as part of your application package.
Submit your application to the relevant Center, either by mail or in person.

Review the Document Checklist to ensure you have all the necessary documents. Remember to double check which documents need to be originals or copies, and ensure these are in colors
Add your photos: Glue or paperclip only – Do NOT staple
Sign where required
You will need to give your actual passport with your application as the visa will be stamped on it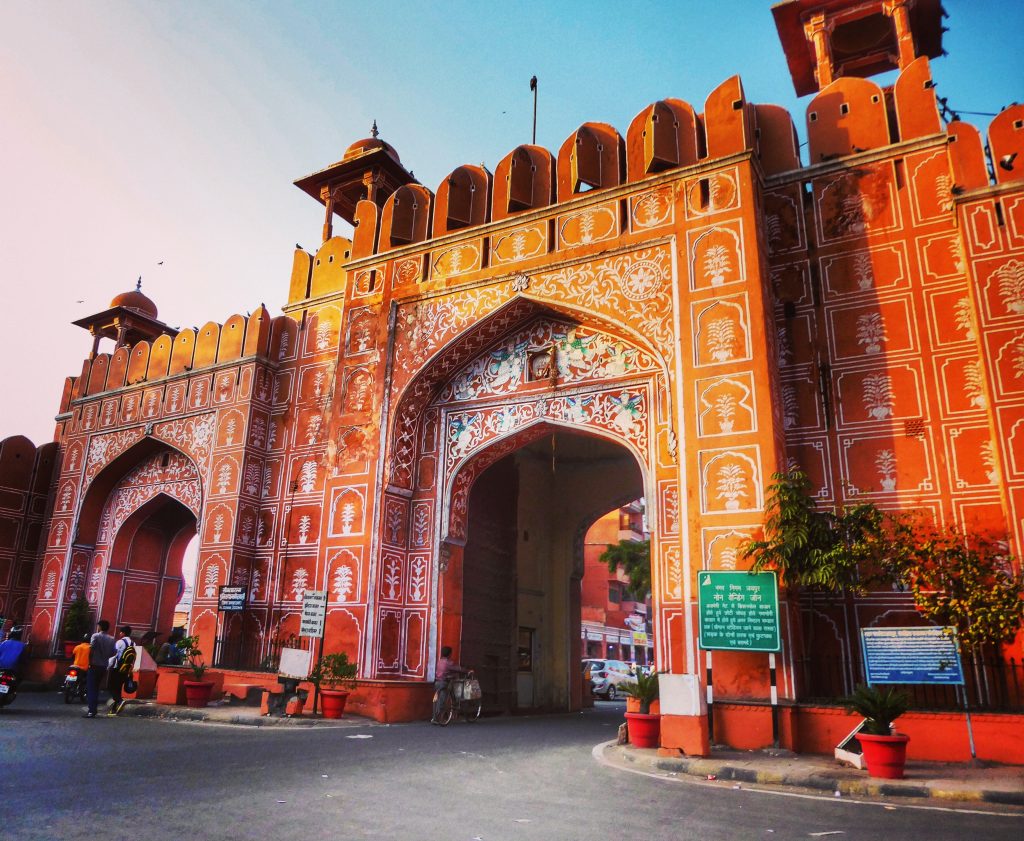 Walk-In Application
Appointments: Only needed if you are applying through a Walk-in at a CKGS Center. Mailing your application will avoid waiting times on site. Scheduling an appointment is done during your online application process. If you already have a date and need to either change or cancel, you can do so online on the CKGS Appointment You can also use that page to reprint your Appointment letter.
Biometric enrolment: Biometrics are not available at this point.
However, it is mandatory if you apply for a Walk-in Visa Application in the San Francisco Some exceptions cases include applicants below 12 Years or above 70 Years, applicants with an official passport, Diplomatic passport or UN passport, and applicants with no fingers.
At the Center: Upon arrival, an office clerk will quickly verify your application and ensure you already paid. If not, this will be the time to do it. You are then given a number and are directed to a waiting area until your number is called. We waited around 30 minutes. The processing clerk reviewed our application, payment, check our passport and documents, and told us to check on the CKGS website to keep track of our application. The whole visit lasted about one hour.
Photos required for the Indian Tourist Visa Application
The application for the Indian visa for US citizens requires 2 passport photos with specific requirements:
2 recent passport photos taken within the past 6 month
Each picture 2 inches by 2 inches size (51mm x 51mm), which is the same size used in the US
Among other requirements, the photos must be in color printed on glossy photo paper, full face, and neither scanned nor printed.
Besides the printed versions of these passport photos, you will also need to upload a digital copy during your online application.
References for applying for an Indian Visa for US Citizens
The application form will ask for two different references, one in the US, and one in India.
Reference in India: If you don't know anyone in India, enter the hotel information (name address, and telephone number). You don't need a hotel confirmation, just the information where you are thinking of staying.
Reference in the USA: This can be a member of your family, a friend, a colleague, as long as the person lives in the US.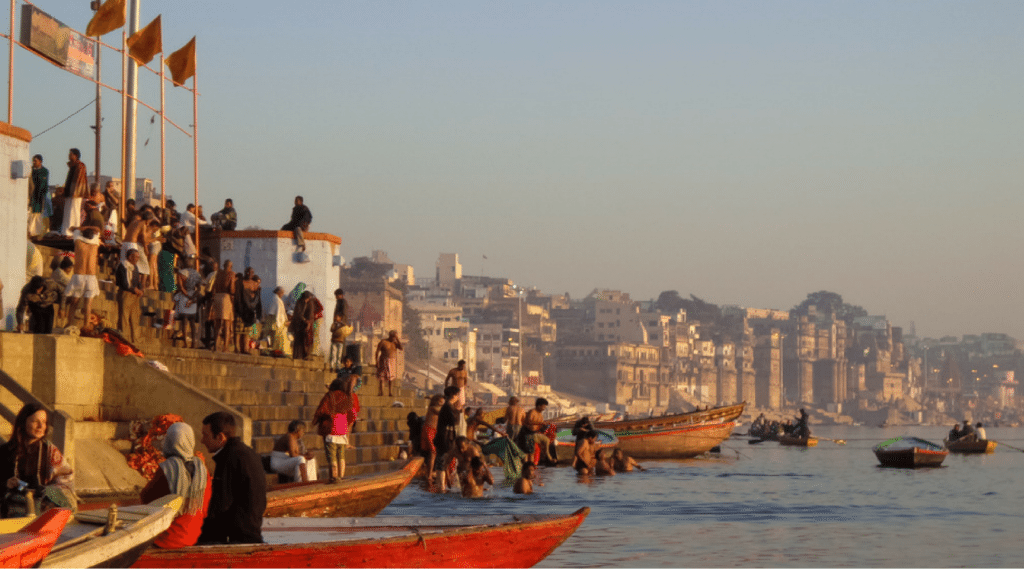 Where to send your Indian visa application
For many applicants applying for an Indian visa from the USA mailing your paperwork might be the only option, if the Center is not in your state of residency or far away even in the same state.
If you select Shipping during the online process, Cox and Kings have specific requirements to do that through their CKGS Courier Service. Given that you are sending your passport by mail, you want to be sure to review the process.
Because no one from the Consulate will be able to double-check your application, just recheck your documents before sending:
Passport
Printed and signed application form
Two photos (I usually put my name, Passport number, and signature in the back in case the photos get misplaced from the application)
Payment receipt
Any other documents that might have been required during the online process
To avoid any issue, double-check the address where to send your application.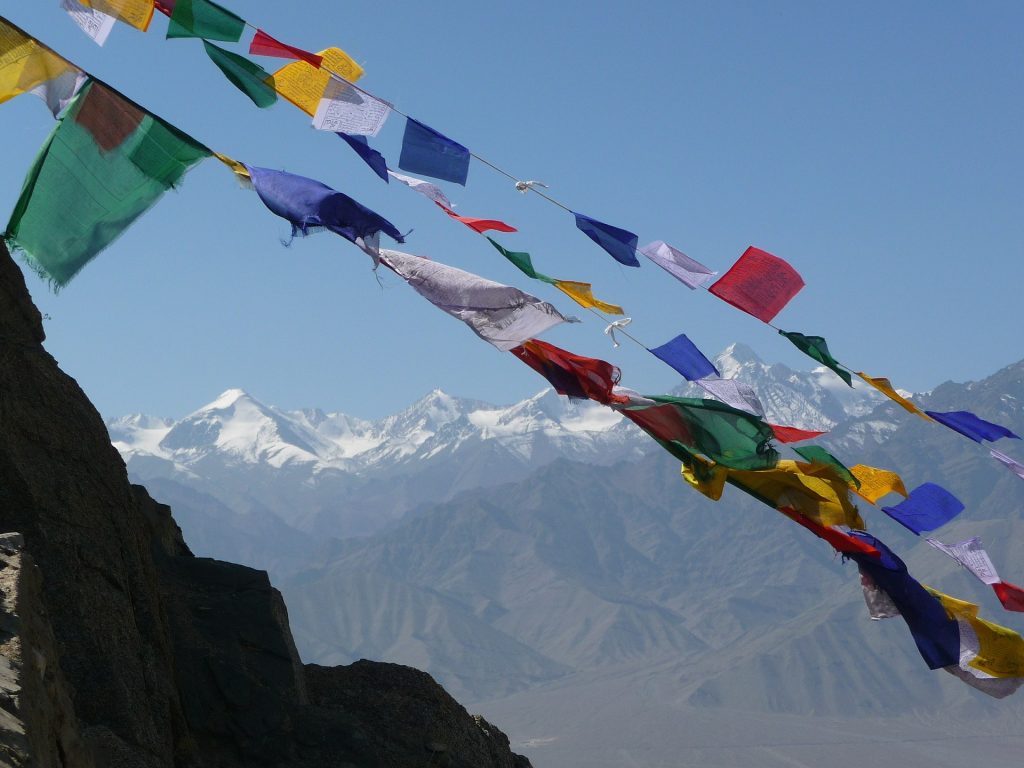 How long does an Indian visa for US citizens take to process?
Processing times vary based on visa type and nationality of the passport, but for Indian visas for US citizens it usually takes between 5 to 10 working days. Watch for US and Indian holidays which might lengthen the process. To be safe, it is recommended to apply at least 15 days before your travel dates.
You can track the status on your application directly online under the Track My Application page.
Once the application processed and the visa hopefully granted, it's time to get these back. If you chose the Shipping option, you just need to await the delivery. If you selected Walk-in, you don't need to have an appointment and can go collect your passport during the document collection hours.
Only you or your immediate family member can collect the document on your behalf. Immediate family member is defined as your Spouse, Parents, Siblings, or Children above the age of 18. Please make sure that the person has the following documents:
The Payment Receipt
A State Govt ID like a driving license
An Authorization letter signed by you.
An old rule prevented travelers from re-entering India within 2 months, even with a valid visa. This requirement has been lifted for US citizens as well as most nationalities, though it is still a restriction for a few nationalities.
This is a guest post from Patricia Pagenel, the founder of www.ZeWanderingFrogs.com an outdoor activities and adventure travel blog. Together with her husband Bruno, they explored 50+ countries over five continents. Both are from the USA and currently on a long-term round-the-world trip through Asia, Africa, and Latin America. 
We hope this helps you with the process of applying for an Indian visa for US citizens. Don't miss checking out the Complete Step by Step Guide to Planning for your trip to India  , the best places to visit in India and my perfect India itinerary.