Visiting the Crazy Mata Lal Devi Temple in Amritsar
Amritsar is famous as the home of the spectacular Golden Temple, Sikhism's holiest gurdwara, but there is much more to see in this area of Punjab. North India. One of the most interesting, fun and craziest things I saw in Amritsar was totally unexpected. On the way to the border ceremony at Wagah, just outside Amritsar, our rickshaw driver took us to the Mata Lal Devi Temple , which turned out to be the most bizarre and craziest temple I've ever seen!
Amritsar's Mata Lal Devi Temple
The Mata Lal Devi Temple, (also known as the Param Pujya Mata Lal Devi Mandir)  is a sacred Hindu temple that dedicated to a 20th century bespectacled female saint named Lal Devi. The temple is considered to be full of miraculous fertility-improving powers and so is very popular in this country that values children and family so highly. The temple is especially popular and important for women who wish to start a family as it is believed that women who come to pray here have children shortly after and because of this the temple attracts devotees from all over India.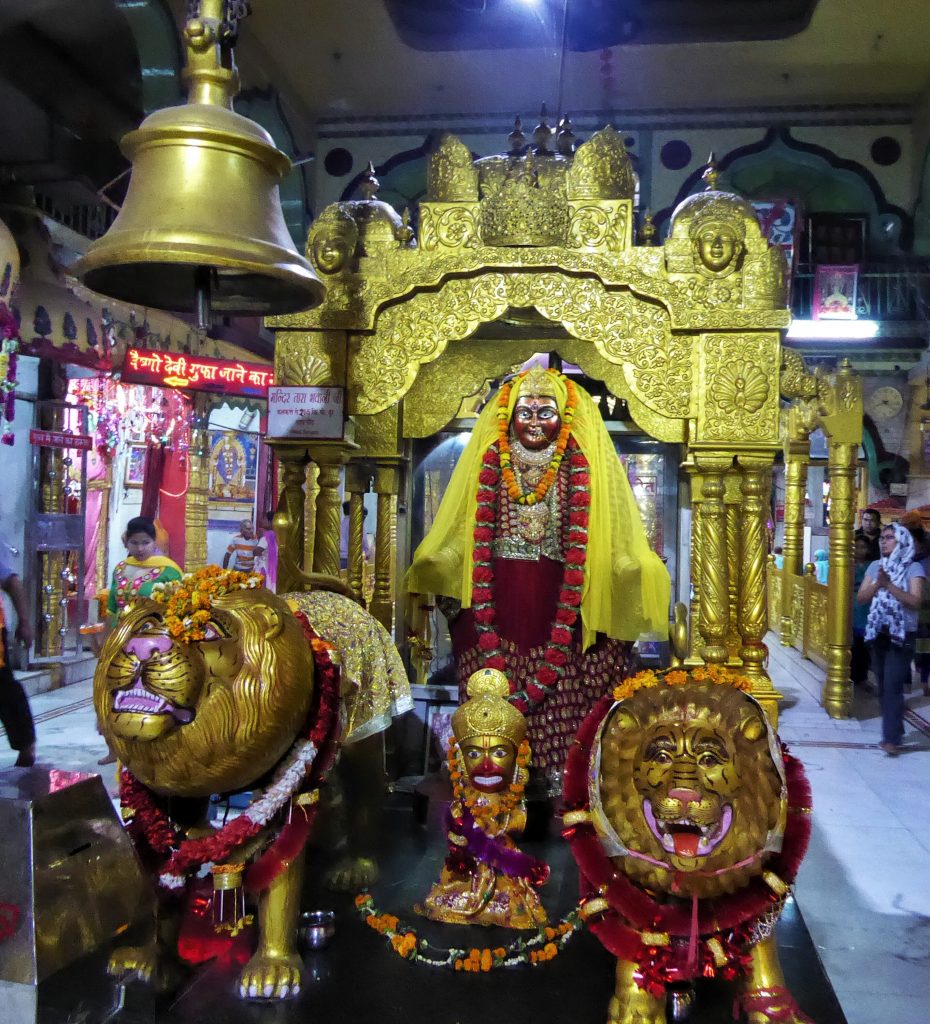 Is it a temple or a fun house!?
Hindu temples are known for being vibrant and colourful places but the Mata Temple is just on another level and even though I've been to hundred of temples in India this one completely took me by surprise.
When you enter the Mata Temple it just looks like another Hindu temple, although an especially colourful one and there are many colourful, elaborately decorated golden shrines in the main mandir, but look to the left and you will see a small door, once you pass through there and climb the stairs the surprises and the fun really starts to begin!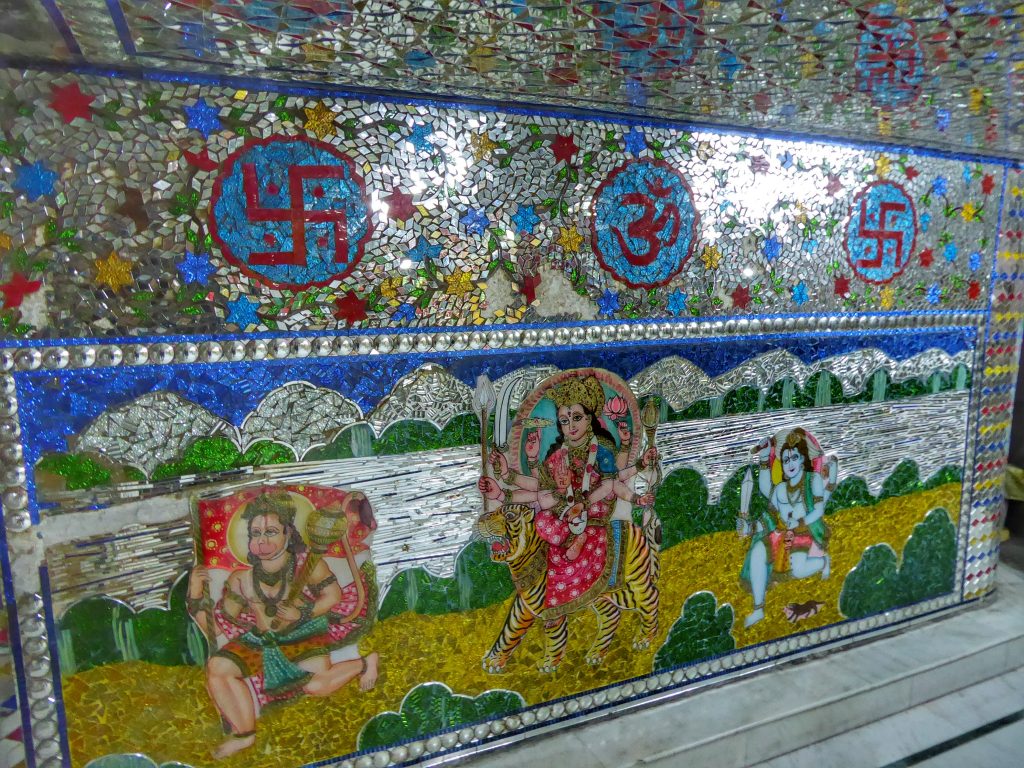 This temple reminded me of a fun house or house of mirrors that you find at the fair ground with its labyrinth of psychedelic narrow winding stairways and passages, colourful, garish and slightly tacky mirrored mosaics line the hallways.
There must be hundred of statues of deities meaning that you can pray to almost every single god you can image (and many who I didn't recognise) whilst taking in the crazy, out of this world carvings, mirrors, mosaics and statues.
You even have to duck, dive and crawl through some parts that felt more like a grotto, at one point you go through a the mouth of a lion and come out through the mouth of what looks like a snake or maybe a crocodile…. who knows!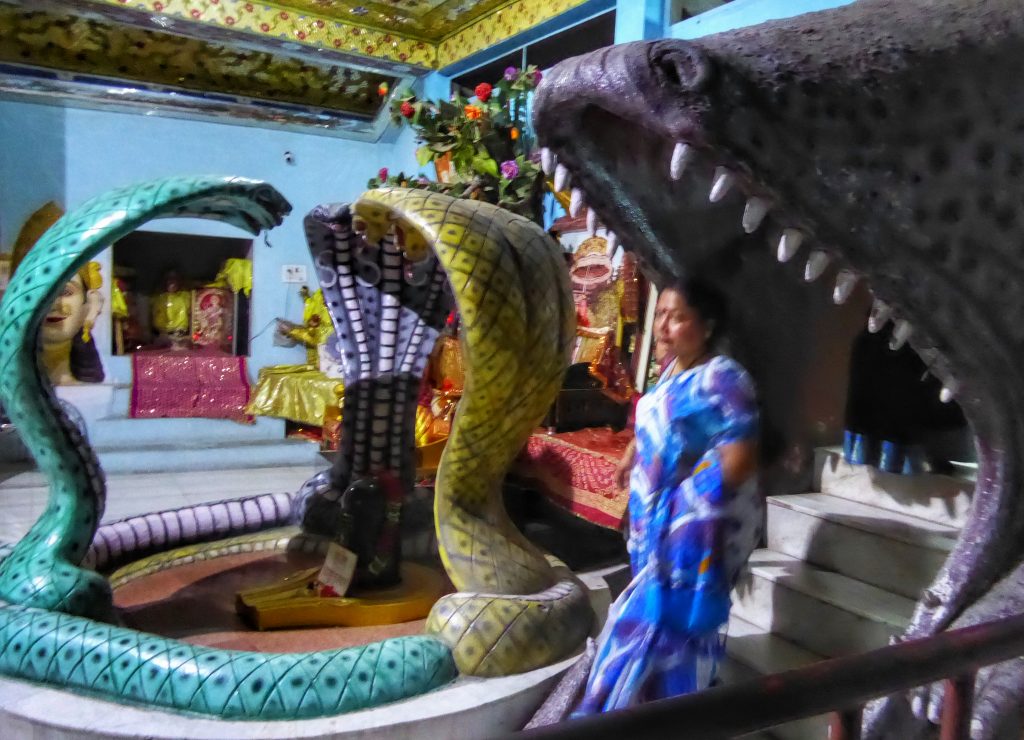 The highlight comes at the end when you have to crawl into a watery cave to visit the shrine of Lal Devi where you can pray for fertility if you so wish!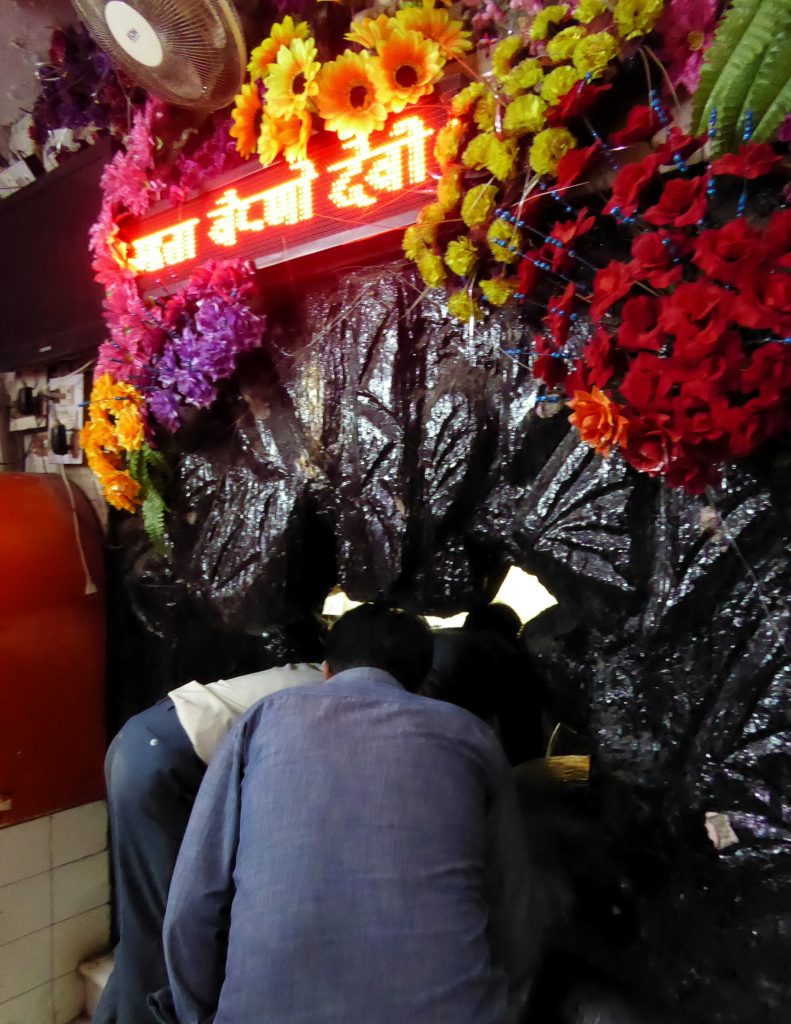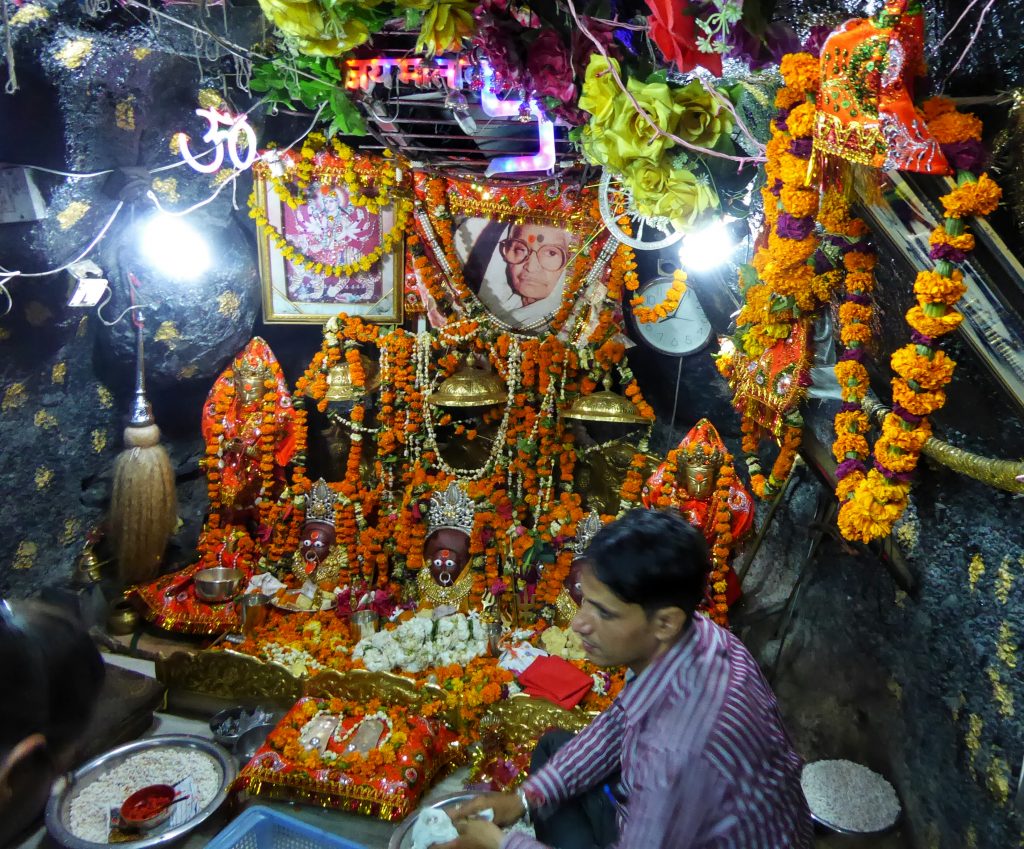 It's a real adventure and unlike any temple I've ever seen before. I loved it!
After this psychedelic adventure you can chill out a bit in the main hall, join in with some chanting, pray to some more deities or just enjoy the free food that is served to all – the prasad is believed to cure all sicknesses!
How to visit the Mata Lal Devi Temple
The Mata Lal Devi Temple is located at Rani Ka Bagh, Mohindra Colony, Amritsar, Punjab 143001, India. A rickshaw driver should know where it is as its quite famous among Hindu pilgrims.
I'll be writing more about my time in Amritsar soon …
Have you been to this temple? How was your experience? Or have you been to an even crazier temple!?
Pin Me!