Freelance Writing, Advertising, Media and PR: Work with Global Gallivanting
Working with travel bloggers is an innovative and cost effective way to reach a relevant, travel obsessed audience to promote your travel related brand and to increase tourism to your destination. There are many reasons to work with Global Gallivanting Travel Blog.
Global Gallivanting is a blog about travel and living a location independent lifestyle written by Anna Phipps, a professional freelance writer, digital marketing consultant and travel addict from the UK.
Global Gallivanting was founded in January 2013 to help and inspire others to travel more and to live a location independent lifestyle.  Global Gallivanting now receives approx 90,000 monthly views and has over 65,000 followers on social media who trust our recommendations when planning their travels.
Since I've been based in Goa, India for a few years now Global Gallivanting has become known as one of the top India travel blogs and Goa travel blogs and one of the best India travel blogs by foreigners.
To receive the current Media Kit, schedule of rates and to discuss your marketing requirements please use the contact form at the bottom of this page.
Global Gallivanting  promotes adventurous, innovative and meaningful travel experiences  and looks to partner with like minded and relevant companies that will be of interest to our readers.
Working with bloggers can help you grow your business and increase sales in a more authentic, engaged, targeted and affordable way than traditional media and advertising. To learn more have a look at the article that I wrote for In Marketing We Trust about Successful Brand/ Blogger Relationships. 
Or to find out more about the services I offer, audience statistics  and previous partnerships please read on …
Services Offered:
Content Based Advertising
As most customers research, plan and book their travels on the internet travel bloggers can be hugely influential in purchasing decisions. Global Gallivanting readers trust my recommendations when planning their travels and content based advertising allows you to promote your product, service or destination in an innovative, engaging and effective way through:
Promotional Articles and Sponsored Posts
Destination, Hotel, Tour or Activity Reviews
Coverage of Press Trips
Promoting Competitions, Giveaways, Contests
Social Media Exposure
See an example of a sponsored post here, here and here … 
Freelance Writing and Content Creation
Anna is a professional freelance writer who's work has been featured in The Guardian, Times of India, Wanderlust Magazine, Expedia, Skyscanner, Insight Guides and World Nomads. See links to my published work here …
A great blog can drive targeted traffic to your website, improve your SEO and inspire your customers to travel more but maintaining an effective blog while running a business is a time consuming task. So leave it to a professional like Anna to develop a content marketing strategy based around your keywords and write unique, quality, SEO optimised content to keep your blog regularly updated.
Social Media Management and Consultancy
Anna organically built up an engaged following of over 65,000 worldwide fans and is still growing fast across social media channels. Anna can use her expertise in social media to manage and grow your social media accounts to help you promote your business and engage with your customers more effectively.
Brand Ambassadorships
Global Gallivanting prefers longer term partnerships and can work with you as an ambassador for your brand. This usually contains elements of all or many of the services mentioned above to create a consistent, effective promotion.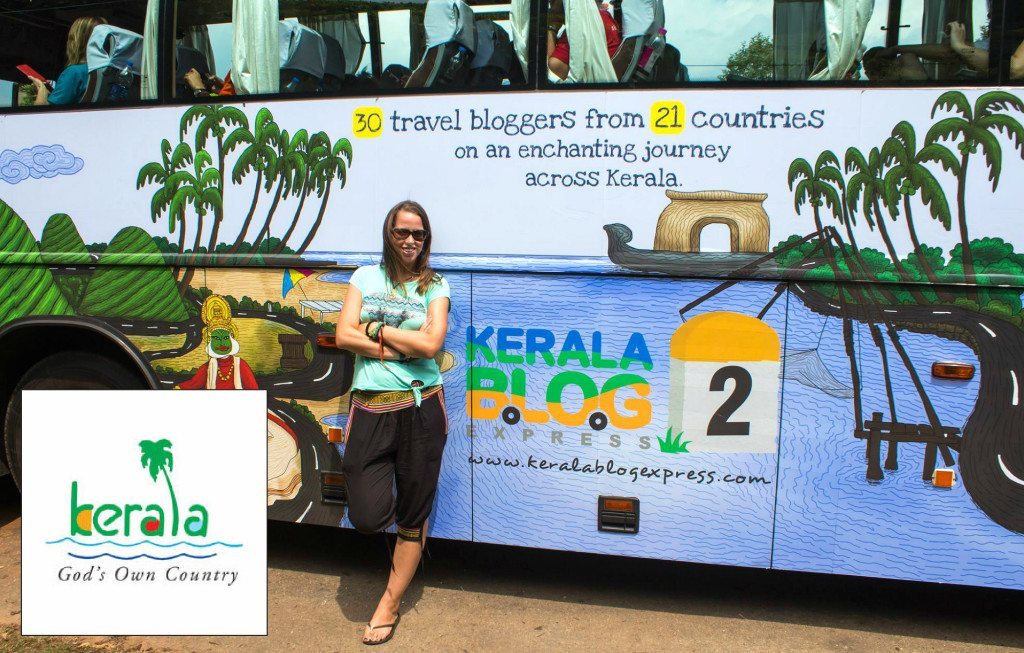 Global Gallivanting's Audience (Jan 2020):
Monthly Page Views – 135,000
Unique Monthly Page views – 110,000
Monthly Users – 80,000

60% are Female,
70% are aged between 18 – 34.
38% of readers are from USA and UK,
15 % from India
15% from Australia and Canada
with a good readership also in Europe and those already traveling in Asia.

Average Time on Website – 4 minutes
Alexa Global Rank – 379,620
Alexa Rank in India – 103,873
Klout Score – 70
Page Authority Score – 40
Domain Authority Score – 44
Combined Social Media Following – 65,000 +

Instagram Followers – 40,000
Twitter Followers – 9,500
Facebook Fans – 5,500
Facebook Friends – 4,000
LinkedIn connections – 1,000
Pinterest Followers – 5,000 (550k monthly unique viewers)
Email Subscribers – 6,000
Examples From Recent Partnerships
Sri Lanka Press Trip with Sri Lanka Tourism
Sponsored Post for Safety Wing Travel Insurance
Review of Surf Berbere Surf and Yoga Retreat, Morocco
Ongoing Brand Ambassador for India Someday
Luang Prabang Press Trip with Tourism Laos
Discover Kyrgyzstan Individual Press Trip
North East India Campaign with Holiday Scout Tours
North India tour with India Someday
Attended Uttar Pradesh Travel Writer's Conclave. Guest of Uttar Pradesh Tourism and Lonely Planet Magazine India.
Zostel Hostel, Paragliding in Bir Billing, North India
GoMowgli Tours, Kerala, India.
Flip Key, vacation rentals, Rome, Italy.
LivItaly Tours , Rome, Italy
City Wonders Tours, Rome, Italy.
Girona Tourism, Girona, Spain
Kerala Blog Express – a 2 week travel blogger press trip across Kerala with Kerala Tourism, India.
Tour De Sundarbans, West Bengal, India.
GoMowgli Tours, Hampi, Karnataka, India.
Leave Ur Mark – 3 week sponsored stay to promote their volunteering and internship placements, Bangalore, India.
Winner of the 'Take Me To Turkey' Travel Bloggers competition with the Turkish Tourism Board.
Sponsored Content Creation for First Choice Holidays, UK and many others
Ongoing Affiliate agreements with HostelWorld, Booking.com, Agoda, Skyscanner, Amazon, World Nomads Insurance and others
See a list of Anna's published freelance writing here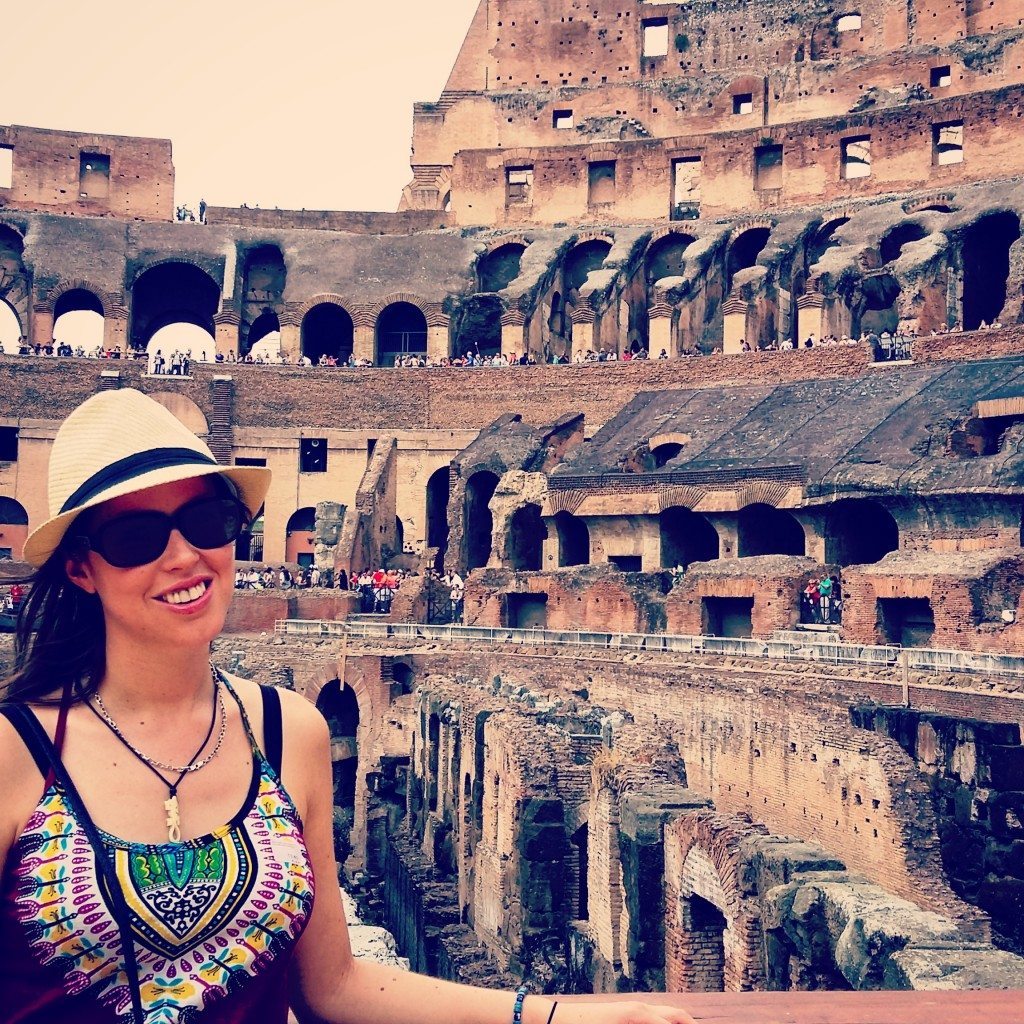 Testimonies
What Brands Say:
"We thoroughly enjoyed our collaboration with Anna from Global Gallivanting. Her professionalism as a blogger and her laid-back personality made her a real treat to work with and we really appreciated the variety of posts that she composed after her Rome experience. We would absolutely collaborate with Anna again and look forward to continuing to read about her other adventures in the world. Finally, we really loved the different media she produced from videos to beautifully captured photographs and we would recommend her as an invaluable resource for anyone who is looking for a spirited and well-traveled blogger to represent their brand." –Rachel Zitin, PR and Social Media Manager, LivItaly Tours
"Anna is an avid traveler who tends to dive really deep when it comes to exploring options. Her description of a town that she visits is like story telling with details of the services, quality and experience. She is free from any prejudice and shares everything candidly. Anyone reading her blogs would virtually visit the place before making up their mind for the actual travel. We wish her all the very best for her travelling and writing !" Yogesh Kamra, Owner of Zostel Hostel Bir, India
"In 2015, Holiday Scout, a travel agency specialized in tours to North East India, began a campaign aimed at promoting North East India as a destination for women travelers. Aware of the potential for a win-win-situation to emerge from cooperating with a female travel blogger, we started searching online for a portal with a focus and audience that matched ours. We read through many blogs, but to us the only one which really stood out was Global Gallivanting. Dedicated to exploring India, full of vibrant images and articles that speak to the modern woman traveler, we sensed that author Anna Phipps shared our passion!
We contacted Anna and soon agreed on the terms for her first trip with Holiday Scout, our Monastery & Tribal Discovery tour, a 10N/11D itinerary which took us to Arunachal Pradesh and Assam. From the start, Anna was extremely curious and inquisitive, always alert and willing to learn and try new things. As an agency providing guiding services, we really appreciated how Anna dove head-first into North East culture enjoying its variety of cuisines, tribal rituals and religious sites. 
Following the success of her initial press trip with Holiday Scout, Anna also worked with us to market a new 7N/8D tour that featured the Aoling & Mopin Festivals in Nagaland and Arunachal Pradesh. In April 2016, she traveled with us to a remote part of Nagaland where she met the Konyak tribe and some of India's last remaining headhunters, a dream come true, as she said. Following we took in the two festivals and Anna reveled in all the new customs, dances and merrymaking that she was exposed to. 
After each trip, Anna wrote several articles in which she gave her readership an honest and exuberant assessment of her tours with Holiday Scout. She continues to proactively promote the Holiday Scout brand on social media beyond her contractual obligations with us. We feel honored and excited to be one of the brands that Anna genuinely loves and look forward to the pleasure of traveling again with her in the future." – Sange Tsering, Director of Holiday Scout Tours
"We were lucky to host Anna of Global Gallivanting with us in India. It is clear from her work that Anna's true love in life is travel and helping others travel, Anna knows how to share all the highs and lows of traveling in this chaotic country while at the same time guiding travellers and bringing them alongside her adventures. She helped relay details about our program that will be highly valuable to all of our future volunteers as well as shared our beautiful country with the world.  We would gladly have Anna back with us if she ever visits again!"  – Prachi Jain,  Leave Ur Mark India 
What Readers Say:
"We went to Nagaland with Holiday Scout and had a brilliant time. We're going back with him in March, to Arunachal Pradesh this time. I did a Blurb book Naga Portraits after the Naga trip which I thought you might like to see as you inspired me to go with Sange!" Claire, UK
"I saw your writing about your travel to Nagaland, very nice and very inspiring. We are both 75+ and like to travel like you. We are crazy about India, now we go also to India, visiting first the region Orcha, Gwallior and then to the North East for the Myong Aoling and Mopin festival. We will think of you" Rolande, Holland
"Thank you so much for sharing this story. I got completely lost in it! It looks like exploring Northern India was such a great experience, and the photos are so enticing – I must visit someday!" Emily, UK
"Thanks so much for this amazing advice! I have been on the fence about traveling to Australia, but I may have to put it on the travel list. Thanks for a great read!" Jen, USA
"Wow I love your blog & am feeling newly inspired. I have been feeling a strong desire to visit India but have had mixed reactions from other travellers about it so thanks Anna for the cool blog!!" Tracey, UK
"Hi Anna, Just stumbled across your website while thinking of traveling to India. Love it, stopped me in my tracks and got me thinking harder. I have not travelled outside of Europe before, but now I have itchy feet! I shall explore your interesting website further, Thank you." Phil, UK
"These are great tips. I am in India now (for the first time) in Bikaner, Rajasthan and I am so happy that I have come across this blog. My senses have definitely been assaulted, but I would not have it any other way. The immensely different experience I am getting from India is exactly what I needed and then some. Thanks for your wise words!" Megan, Australia
"Anna, I follow your Instagram to your blog and found this great article! I am looking forward to my independent Australia trip. Sadly, it isn't long enough to be able to do everything on this list, but your post inspires me to go to Australia more often." Albert, USA
"Hi, I found your blog very interesting, it provides a good insight on travelling, some of which surprised me even though I am an Indian. I have not traveled much of India like you did, but will take a long trip across India next year." Bipin, India
"Another great article Anna. Visited Vietnam in 2015, India is on my list for 2016. Always enjoy your articles on India for inspiration and must see places to visit. Can't wait to visit Goa and area." Rob, USA
"This is so helpful, thank you for sharing! We're on a 10 month trip and will be arriving in India in March/April… This post has been very reassuring! Beautiful photos too" Miranda, Australia
"Anna! OMG I had no idea you could do a backwaters tour in Goa. Learn something new every day! Great and comprehensive article on Goa." Samir, India
"I've been planning to do an Indo China trip next year and am really excited about visiting Cambodia….Thank you for this amazing post!" Bianca, Australia
 "This really made a wonderful reading Anna. Though I've visited Goa dozens of times in the past, I'd never gone to most of the places you mentioned in your article. Now I'm planning on going to do that on my next visit. The photographs with the articles helped the cause too. Thanks for the tips and insights. Keep writing!" Mehboob, India
"So I found myself upon this blog this evening and spent the last hour or so reading your interesting experiences. Wow, I just couldn't stop reading!!! xxx" Carrie, UK
 "Oh gosh so many wonderful experiences!!! So many on your list I love, and can't wait to experience the rest soon… India is truly incredible!!" Jessica, UK
"After reading about Jugaad, I can say that you really know everything India has to offer..:). So inspired with your post. I have started to see India in a different way, appreciating even more that India has to offer." Ankita, India
Contact Me
Thank you for your interest in working with Global Gallivanting. I would be happy to discuss your requirements, please do not hesitate to contact me using the form below for the most up to date Media Kit and Schedule of Rates.