Our Experience Working as Digital Nomads and Living in a Motorhome
Guest Post by Bill and Kayla from The Wandering RV.
Have you ever wondered what it might be like to living in a motorhome or RV full-time while working as a digital nomad?
If so, you're not alone! The RV lifestyle has been around since the 1960's but lately, more millenials are hopping on the bandwagon themselves to live out their wanderlust dreams.
Today, I'm going to talk about what full-time RVing was like for myself (as well as my husband, Bill), the pros and cons that come with living in a motorhome, as well as how you can RV without purchasing one for yourself.
A bit about us: Bill and I are from Pennsylvania. We started an online business as freelance writers and SEO consultants about 6 months before we started living in a motorhome. Bill was in college working in the IT lab and I was working as a pre-school teacher.
The writing business was our 5th business (the first 4 "failed" and ranged from eCommerce stores to promotional products and an Etsy store). It's likely your first business won't work out – but if you keep at it, you will eventually find one you love like we did! (Check out this post with 35 ways to make money while traveling and interviews with people who are really doing it for more ideas and tips)
Once we started living in a motorhome, the biggest challenge was finding good internet. Most campground have poor wifi (if any), so we spent a lot of time at coffee shops to work in between adventures.
But let's get into the meat of it!
What It's Like Working As a Digital Nomad and Living in a motorhome
I want to break this section up in two: the expectation VS the reality of what it's like to work and live in a motorhome as a digital nomad.
The RV lifestyle was unlike anything I could have imagined – in so many ways!
Bill and I took a leap of faith a month after he graduated from college and decided we wanted to live out of an RV full-time.
At the time, we didn't know what to expect apart from the research we had done (reading fellow RV enthusiasts blogs, watching YouTube videos about the RV lifestyle, etc.)
Our story is a little bit different than some RVers – we planned this in less than a month and sold everything we owned to be able to do this (not joking – we sold both of our cars, our furniture, and more to live our dream of being full-time digital nomads).
This is where I'm going to break up the section – bare with me!
The Expectation
After selling everything we own and not researching the RV lifestyle enough, we embarked on our journey.
We sold both of our cars and bought a moped to scoot around on which was mistake number one. I had a Saturn and it could have been flat-towed behind the RV. Had we known that, we would have saved a bit of money (and a fair few headaches).
We knew we'd save money if were living in a motorhome instead of an apartment and I think that was a major plus for us (at the time).
We didn't, however, expect to lose two of our highest paying clients at the same time. When you work for yourself, anything can happen (and at any time).
I'm purely speaking for myself here, but my expectation was we would save money, travel the country, and be free to do what we pleased.
Unfortunately, that wasn't the reality…
The Reality
The truth is, we didn't research the RV lifestyle enough (at first). Nor were we ready to take this leap – especially when we had just started growing our online businesses.
Because we were short on money from the start, we decided to work camp at campgrounds. In short, we were able to stay at the campground for free so long as we worked for them.
It sounds fun, but it strips away the time you have to explore the area you're staying in.
We quickly realized that just because we were "free to go wherever we wanted" we weren't free to do the things we wanted to do.
The Point
Had Bill and I planned a bit more before making the leap to living in a motorhome, we may not have had such high expectations of the lifestyle and had them, well… kind of crushed.
We were impulsive and craved adventure.
Thankfully, we learned so much while RVing and we can extend our knowledge onto you!
Now that you have a bit more of a background on us and our story, let's dive into the pros and cons of living in a motorhome as well as what you can do instead of being impulsive and buying an RV outright.
Pros and Cons of the RV Lifestyle
Disclaimer: This section is purely based on my experience as a digital nomad. My pros and cons may differ from fellow RVing enthusiasts – be sure to do your research before plunging into this lifestyle!
Pros of the RV Lifestyle
Freedom to go wherever you want

You're able to connect with nature as well as yourself

You meet so many incredible people

You can learn about different cultures

It's not hard to clean up an RV

You can save money
Cons of the RV Lifestyle
It'll cost a lot in gas to get from point A to point B

Mold and mildew are common in RVs

The bathrooms are small

You miss out on family events while traveling

Traffic is terrible in an RV
Overall, I really enjoyed living in a motorhome. I loved being able to travel the states at my own pace and loved the sense of freedom Bill and I had.
However, it was stressful being away from our families. We missed birthday parties, general life stuff, and had spotty internet connection so we weren't able to FaceTime our friends and family as much as we would have liked.
I highly recommend researching the digital nomad lifestyle before jumping in head first!
How to Try Out The RV Life Without Buying An RV
Interested in trying the RV life without the commitment of purchasing an RV?
That makes me so happy!
Living in a motorhome while traveling the country is a whole new world – I'd hate for you to purchase one without seeing if the lifestyle is for you first!
Which is why I'm so excited to tell you that you don't have to buy an RV to be a part-time digital nomad.
Sites like Outdoorsy allow you to rent RVs for as little as $50 per night. Here are our recommendations of which sites to use.
Renting an RV is a great way to experience the lifestyle before you commit $10,000+ to buy your own RV. Plus, you can rent different styles to see which ones you like. And you can rent a camper for a month or more, and doing so lets you truly experience what it would be like to live in an RV (a week just isn't enough time in my opinion).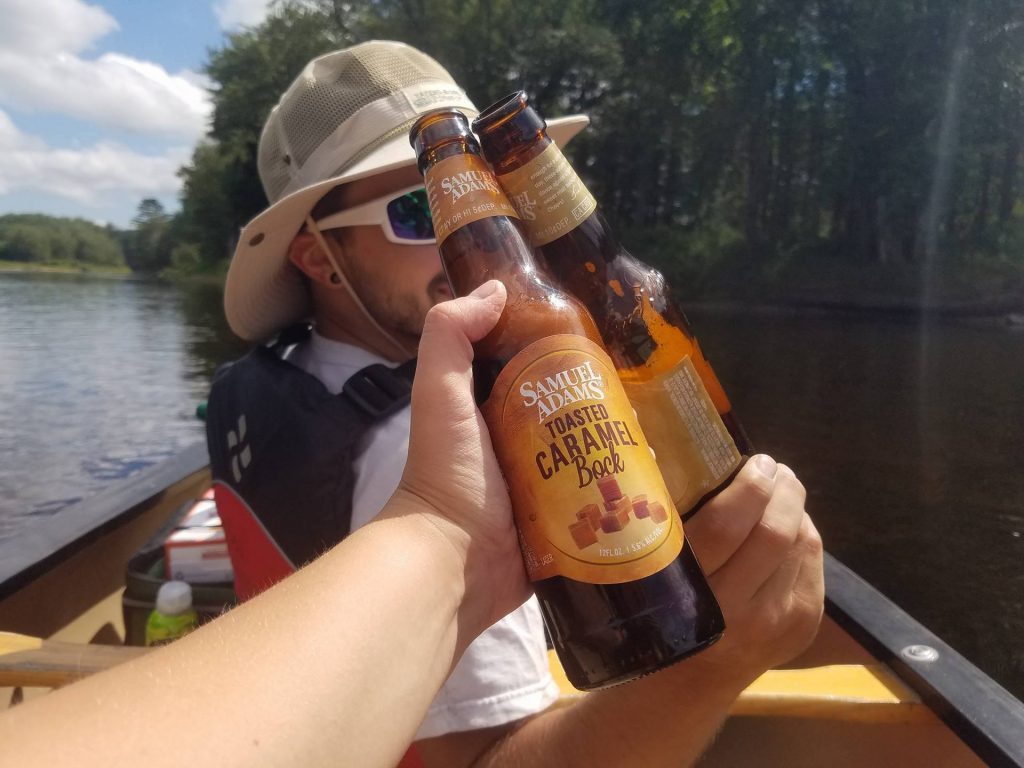 Conclusion
Whether you plan on living out of an RV or renting an RV, there's one thing I know for certain:
Traveling the states in an RV (even for a month or two) is amazing.
The feeling of freedom, the people you meet, and the sights you see while on the road are unforgettable.
Author Bio: Kayla Widmer is a former full-time RVer and blogs about RV travels with her husband Bill at The Wandering RV. She also shares mouth-watering recipes at her food blog, The Fantasy Kitchen.
I hope this article helps you to determine whether the RV lifestyle is for you – I'm super excited to hear your questions and comments down below!
Have you lived in an RV before? What were your thoughts?