My time as an Aussie Bar Maid working in a rural Queensland pub
Queensland's fields of waving sugar cane seem to stretch out forever in every direction. The tall thin, vibrant green stalks reach far above my head, on top fluffy tips softy blow in the breeze under the bright Queensland sun.
The dark green mountains of Eungella National Park rise up in the distance, the sky shines bright blue glowing on the lilac hued tips that announce that the sugar cane is ready to be cut and harvested.
The peace in this rural area of the Pioneer Valley in North Queensland is only broken by the occasional rumble of the cane trains loaded with sugar cane that rumble along specially built narrow gauge lines hauling huge loads of cane from field to mill.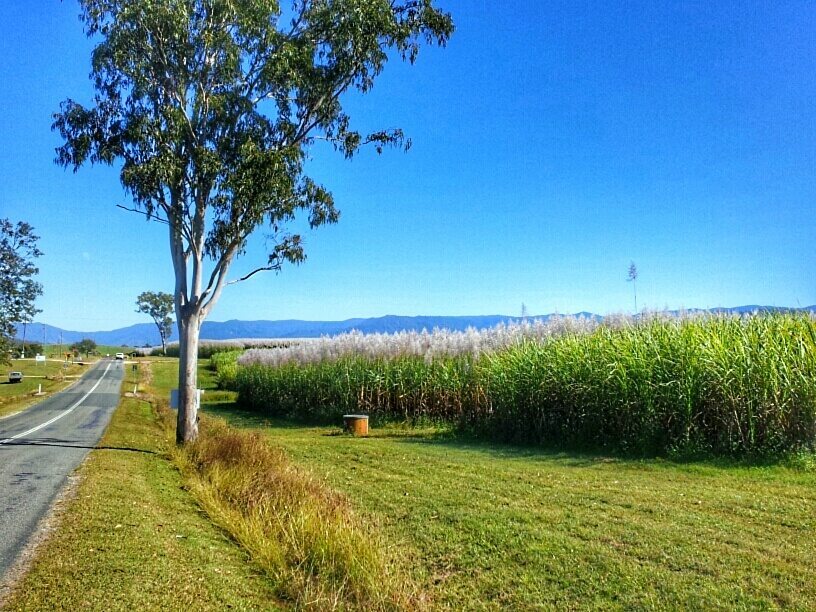 Now, I've done plenty of bar and hospitality work before but everything here in classic country Queensland is similar but done slightly differently in the land down under.
The drinks are all different brands which then get abbreviated; instead of half pints and pints there are pots, schooners and stubbies, the currency looks similar, complete with the Queens head, but the 2 dollar coin is way smaller than the 1 dollar which feels the same as the 20 cent. The friendly locals are mostly cane farmers and the broad country Queensland accent also takes a bit of getting used to.
The pub's menu board reads like an orgy of meat, either deep fried, in bread crumbs or baked in a pie. Days start early making the ever popular pies that the pub is famous for. After opening up lunchtimes are busy with families, bikers and tourists en route to walk to look for platypuses in Eungella national park or Finch Hatton Gorge nearby.
In the evenings it becomes a local boozer with familiar faces enjoying a cold beer or the ever popular Bundaberg dark rum (made from Queensland sugar cane) after a day's work either in the mines, sugar cane fields, cattle farms or driving haulage trucks. Conversation revolves around utes (utility trucks), dirt bikes, pig hunting, fishing, the cane crop and local gossip in a place where everyone knows everyone.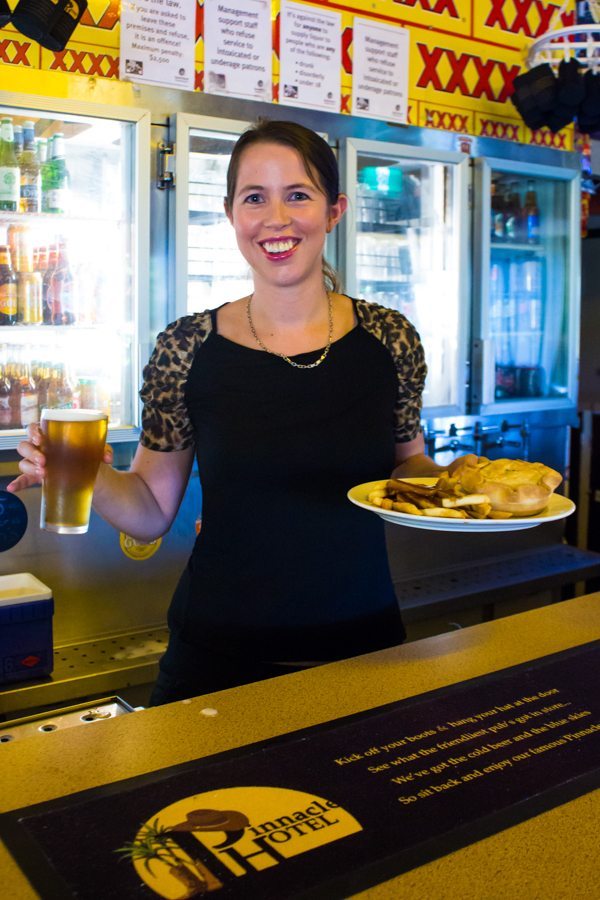 Queensland is a beautiful place and very popular with tourists. Working out here is remote but a welcome break from the backpacker trail and from noisy hostels with stinking, snoring dorm mates who wake up you several times a night with their drunken antics and steal your food in dirty communal kitchens and the homogenised pre packed 'experiences' offered by travel agents at extortionate prices.
It's nice to stop traveling and stand still for a while and get to know some of the 'real' Queensland, Australia far from the tourist industry, iconic picture postcard sights and hop on hop off backpacker buses.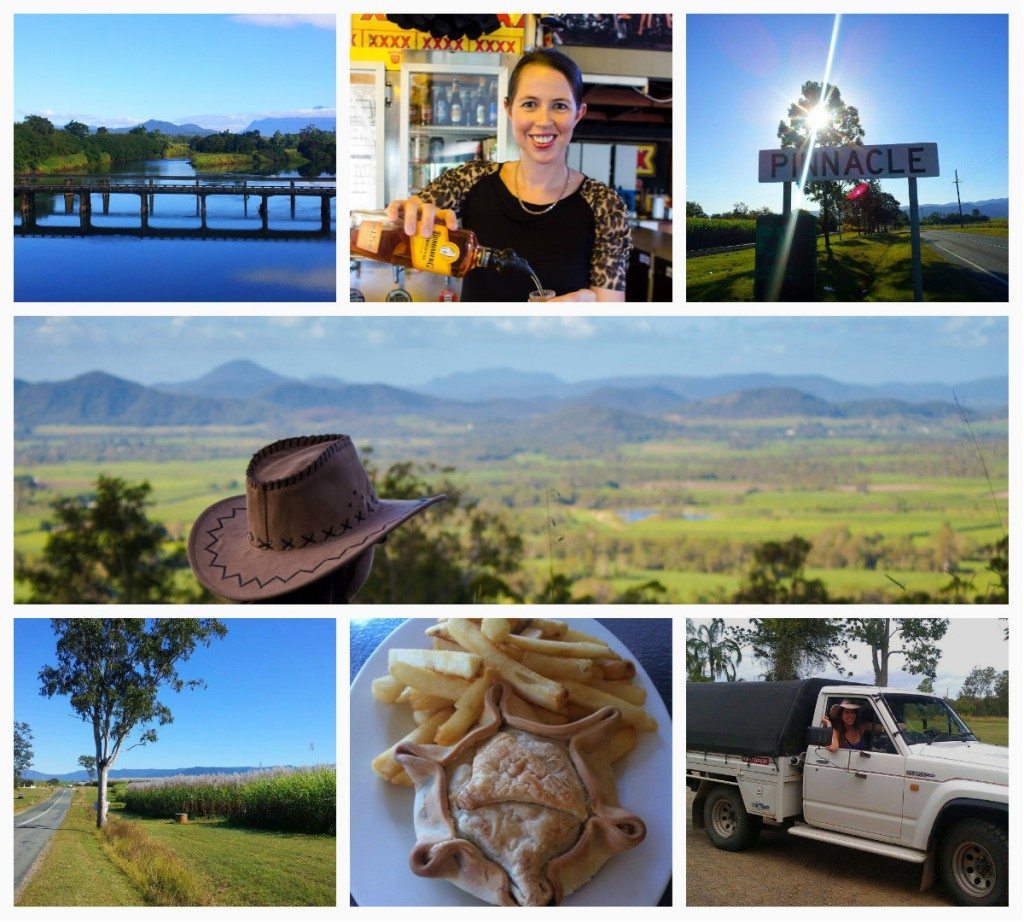 Replenishing my bank account for future adventures is obviously a plus and it's also fascinating to become a part of the local community and culture and satisfying to feel productive at the end of a day's work.
After traveling it's a luxury to have my own room, some quiet early nights and to look up at the stars clear and bright against the black night sky.
I take a deep breath of Queensland country air and listen to the sound of silence only disturbed by the breeze rustling through the sugar cane, the early morning birdsong and the crunch of my freshly baked steak, bacon and cheese pie.
Read more:
How I saved $15,000 on my working holiday in Australia