While there's so many exciting places to visit in the USA, and there are many awe inspiring places of natural beauty in the world, but few can even come close to matching Alaska.
It's the largest and most sparsely populated U.S. state and lies on the northwestern coast of Canada. Alaska is known for it's spectacularly diverse scenery and nature. It boasts some of the world's most beautiful glaciers, is home to abundant wildlife, and has stunning forests and towering mountains that offer some of the best hikes in the world.
When you visit Alaska, you're transported to another world, one full of deep blue oceans home to many species of whales, North America's highest peak, Denali, and even the chance to see the sky light up in an array of vibrant colors from Aurora Borealis.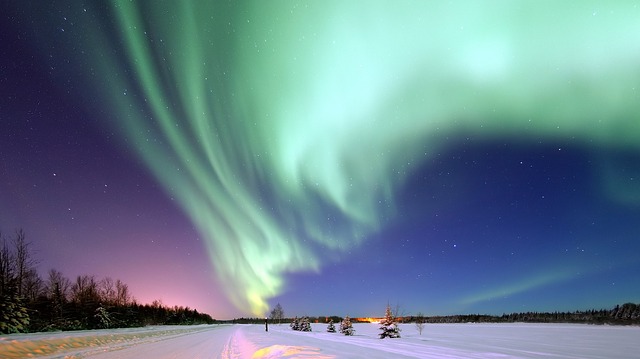 There are several ways you can experience the beauty of Alaska, taking a road trip or going on a hiking and camping expedition is a great way to get closer to nature. However, some of the most amazing sights in Alaska are only possible to view from the sea and one of the best, and most comfortable, luxurious, safe and hassle free, ways to explore the rugged and pristine beauty of the last frontier is by embarking on a cruise.
With Celebrity Cruises launching new luxury cruises to Alaska there has never been a better time to experience one of the most amazing places on earth for yourself. With Celebrity Cruises Alaska Cruisetours, you can combine cruising with exciting land tours so you can experience all the most amazing Alaska destinations and the best of both worlds – land and sea!
Here's 10 of the most amazing places you should visit in Alaska.
Kenai Fjords National Park
Known for its breathtaking fjords and valleys, Kenai Fjords is home to one of the largest ice fields in the USA. It's here where you can go hiking and explore nature and wildlife in the surrounding area, as well as the spectacular Exit Glacier.
It's better if you are visiting on a cruise, because then you will be able to see the parts of the national park that are only accessible via boat or airplane.
Tracy Arm
The Tracy Arm fjord is another of Alaska's highlights that is best seen on a cruise ship, since it's accessible through Stephen's Passage. You'll also get to see Sawyer Glacier and a natural phenomenon called calving, where pieces ranging from small to massive break off of the glacier and fall into the water. This is how icebergs are formed. If you're lucky, you might even see one the size of a cruise ship falling into the water!
Denali National Park
Not only does Denali National Park cover over 6 million acres of land, but it is also home to North America's highest peak, Denali, which sits at 20,200 feet. The entire national park has a diverse landscape, with spruce forests and alpine tundra, and an abundant wildlife including grizzly bears and caribou.
Some of the best places to visit in this national park include the stunning and serene Wonder Lake, where mountains in the distance reflect perfectly on the mirror like water, as well as the second highest peak in the Alaskan range, Mount Foraker.
Fairbanks
Fairbanks lies only 150 miles south of the Arctic Circle. This is one of the best places to see the Aurora Borealis, the northern lights, in Alaska. There are also rejuvenating hot springs to relax in in Fairbanks.
In the summertime, the sun never sets. It's during this time when you can take a stroll at midnight and still enjoy the sun shining down on you. Fairbanks offers some of the most stunning sunrises and sunsets in the state, ones where colors splash against the sky and seem to last forever.
Hubbard Glacier
Best seen from a the sea, the Hubbard Glacier dazzles with its striking blue color and size. If the conditions are favorable, your cruise ship might be able to get within ½ mile of it.  This gigantic glacier is 6 miles wide, and you'll most likely be able to catch the glacier calving.
Inside Passage
You'll only get to experience the Inside Passage on a boat in Alaska, which is why taking a cruise to enjoy this glorious scenery is the best way to take it all in.
There are 1,000 islands, coves, and bays and some of the most breathtaking scenery in the world. Another sight you'll see from your cruise ship is Misty Fjords National Monument. This wilderness area encompasses mountain peaks, blue lakes, and gushing waterfalls.
The Inside Passage also includes the Tongass National Forest. This forest surrounds the Alexander Archipelago islands and glaciers. It's the largest national forest in the USA, covering most of Southeast Alaska.
Iditarod National Historic Trail
This ancient trail once used by ancient hunters offers spectacular views of some of Alaska's best mountains and glaciers. It's Alaska's only National Scenic Trail, and connects Seward and Nome by thousands of trails.
Juneau
The capital of Alaska is unique because it's only accessible via boat or seaplane so it's a popular stop for cruise ships. It's not connected by road, making it a very interesting capital city in the USA and one you cannot miss out on if you're visiting Alaska.
Other things nearby include the breathtaking Mendenhall Glacier, which is 13 miles long. This spectacular ice mass meets a small lake, and is a great places to come for kayaking trips. Mount Roberts is another popular hiking trip with gorgeous views of Gastineau Channel.
Wrangell St. Elias National Park
Known as the Mountain Kingdom of North America and the largest National Park in the U.S, this is the place to come if you're looking for a little bit of adventure.
of the highest peaks in the USA are located in this national park. It also contains some of the largest volcanoes in North America. You can immerse yourself in the diverse landscape of tundra and temperate rainforest, abundant wildlife, and go camping overnight, hiking, and kayaking.
Homer
If you're into fishing, then you can't miss a stop to Homer! It's the fishing capital of Alaska, mainly for halibut fishing. Skyline Drive offers some of the most beautiful views of the peninsula, and Bishop's Beach is a popular spot for walking and having a picnic, especially in the warm weather. You can also go scenic bear viewing to try and spot some Alaskan wildlife.
Have you been to Alaska? Where was your favorite place?
Read More: Reasons you should consider taking a cruise for your next holiday
The post was kindly sponsored by Celebrity Cruises.