A Beginner's Guide to Starting An Online Store and Making Money Whilst Traveling
Traveling the world is such a rewarding experience: one that is both life-changing and daunting. Loads of people have been ditching the 9 to 5 and heading off into the unknown – check out these inspirational stories of people working abroad while traveling the world. So if they can do it….then why can't you?
Delve into the world of ecommerce on a shoestring and work a job that fits around your travels. Opening your own online store will make you enough money to fuel your travels, meaning you can continue to travel for as long as your heart desires. Intrigued? Let's find out how to open your very own online store while you travel.
Pin Me 🙂
Get Informed
The first step to becoming your own boss is getting to know how the world of ecommerce actually works. Take a look at some popular ecommerce websites to get a feel for what's currently trending in terms of website design, products, etc.
Have a long hard think about your interests and how you could monetize them. Are you interested in natural beauty products like coconut oil or essential oils? Perhaps you are keen on selling clothing or fashion accessories? Could your love of comics be the start of a new business idea? Choose something that you find inherently interesting
The competition – take a look at what other companies in your preferred niche are already doing. Is there anything you think would be better? Gathering ideas from your competitors gives you room to do what they do – only better
Decide upon a well-defined niche – get as granular as possible with your store. Don't try to sell everything at once – specialization makes more business sense
Sort Out Your Branding
Branding is one of the most important features of your new business venture.
You will need to settle on a name and what the core values of your company will be. Your branding is what sets you apart from all the other online retailers out there – make it as personal and as quirky as you like.
Brainstorm ideas of what values your business will reflect, and what you want to achieve. Focus on your ideal customer/audience when choosing ideas
Decide on a name, pick your colors, and create a logo for your brand. Think about what you want your customer experience to be like, and how you can achieve this online
Don't spend too much time on branding to the detriment of your business. Branding can always be changed and altered at a later date.

Create Your Store Online
So you have decided what products you want to sell, have your name at the ready, and have designed the perfect logo…The next step is to actually bring it to life!
Decide what ecommerce platform you wish to use. You have a lot of options depending on your level of expertise in web design and development:
Beginners
If you are a beginner, try using an ecommerce platform to open your online store. It gives you the option to create the website you want, without all of the technical design work to worry about. This is the best option for beginners because you can personalize store themes with your branding, and not pay commission on the products you sell
Advanced
If you are experienced with web design/development and already know how to set up your own website, then there are plenty of custom online store options out there that can be achieved on your existing domain with plugins or an ecommerce CMS
Some web agencies may have an affordable entrepreneur package that you can take advantage of. You will pay them to do all the hard work for you and you just have to update the CMS with your products (make sure it's worth the financial commitment first!)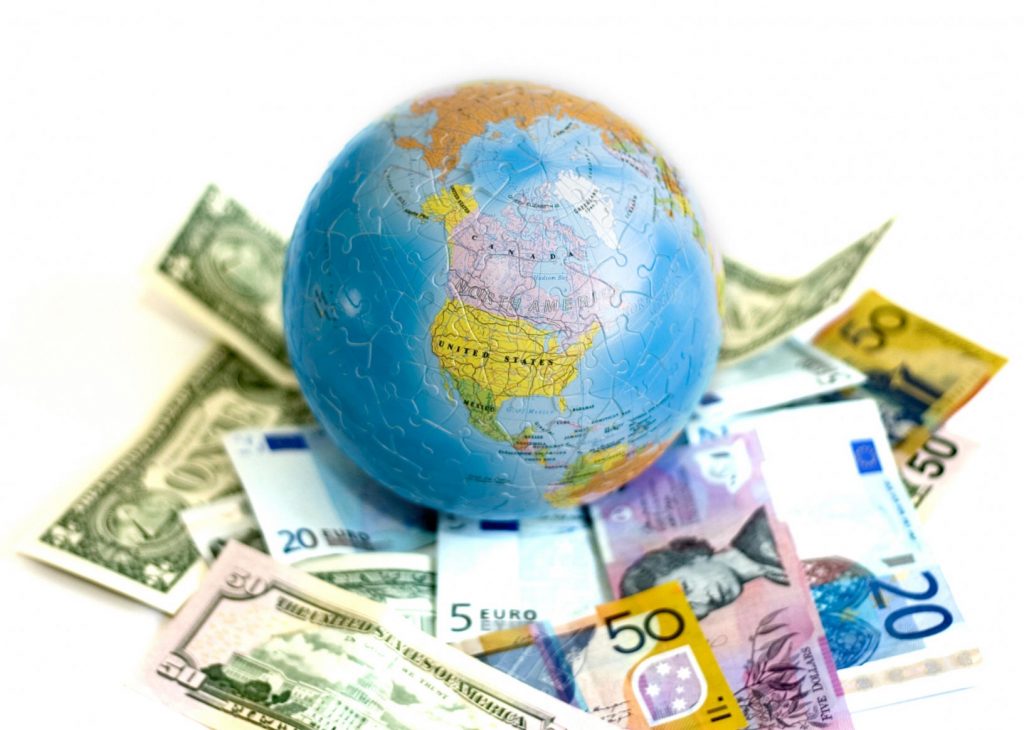 Manage Your Stock
Because you are lucky enough to be jet-setting around the world, a big problem arises when it comes to stock management. Where are you going to stock and dispatch your products from when you don't have a warehouse at your disposal?
Stay as mobile as you want and fulfill product orders easily using drop shipping and order fulfillment.
Drop shipping means that your final products won't have to pass through your hands: they will all be safely delivered to your customers by your supplier. (You can even deliver internationally, as long as you find a reputable drop shipping company who do international delivery).
Here are a few things you need to bear in mind:
Ensure that the company is reputable – remember, they will be representing you and your brand. If deliveries are late – this will reflect badly on your brand. Make sure you research reputable companies to find the perfect fit
Spot checks – carry out random spot checks on your drop shipping company by ordering a product anonymously. See if the product is on time and how effective they are. If there are any issues, then it may be time to find another supplier
Customer facing – you and your store will still be the first point of contact for your customers, and this can be tricky if you are moving around a lot. Give your email address to customers and see if you can set up international call forwarding, or pay for a local call center. It's probably worth investing in some live chat software to help you deal with common questions customers have when shopping online. Social media is a cheap and easy to manage communication channel – use it as much as you can.
Start Marketing From Day One
Marketing your ecommerce store is essential in order to drive traffic and make sales. Create a marketing strategy that outlines your business goals and how you are going to achieve them.
Social media – create social media channels for your new online store and post interesting content that your audience will want to read (as well as direct them there for customer queries). Keep your social media channels fun and lighthearted and host competitions and giveaways to gain followers
Know who your audience are and where they are – try to find new and innovative ways to reach them. Do they read popular blogs? Are they on Snapchat? Do they regularly hang out on YouTube? Have they got loads of Pinterest boards?
Community – use the digital nomad and world-trekker community around you in and score shoutouts and guest blogs from other people who are living the same lifestyle
SEO on-page optimization – use keyword themes and great content to get your website ranking. Use free keyword tools like io to get some more ideas about what sorts of questions people have (and what sort of content you should create)
Just because you are gallivanting around the world and exploring new places, there is no reason you can't jump into the world of ecommerce and open your own online store. Take the time to plan ahead and think about what goal you want to achieve with your site, then work on the steps of how to get there.
You do have to be motivated to get this business venture going, but if you are, then it can ultimately become a very successful form of income and why not combine your passions and share your travel stories on your store's blog and feature cool products you discover around the world?
Do you have any other good tips to help someone open an online store while traveling? Let me know in the comments below…
This was a guest post written by Patrick Foster – eCommerce Entrepreneur, Coach & Writer
Patrick currently writes for EcommerceTips.org where he shares engaging eCommerce content for entrepreneurs and business owners. You can follow Patrick on Twitter or add him on LinkedIn.