Brisbane Airport 101 for First Time Travelers
So you booked a flight going to Brisbane, Australia and you are super excited for it. On the other hand, you feel nervous and anxious because it is your first time landing in Brisbane. There is no need to worry, as we are here to guide you through the whole experience in case you feel a bit lost inside the terminal:
Restaurants
If you're feeling famished after your flight, we give you some of the best restaurants in and around BNE airport, and we are sure that you are going to love them:
Airport Kebabs
Airport Kebabs is a treat for those people who love Mediterranean food. They serve Turkish kebabs and burgers, which can be cooked exactly the way you like them. Other items that you can try include fresh salads and dips, coffee, desserts, and homemade dips. They also make sure to use super fresh ingredients.
Brisbane River Grill Brisbane International Airport, Level 3
Brisbane River Grill's focus is the diversity and landscape of Brissy, which is why it is named as such. They offer local Australian produce, so you are sure to get a taste of Australia the moment you land at the airport. You can get free range eggs from Tamborine Mountain at the restaurant, as well as cheese from Woombye. Prime beef cuts and fresh seafood are also being served in Brisbane River Grill, so make sure to drop by for a very filling meal!
Bar Roma Brisbane International Airport, Level 2
Get a taste of Italy in Australia through Bar Roma! Their thin crust pizzas and delectable pastas are both must-tries, and their bruschetta and garlic bread are just heavenly. You can also choose to drink a whole bottle or a few glasses of your favorite Italian wine or beer.
Burger Urge Departures Lounge, Brisbane International Airport
Craving for a good burger? Head straight to Burger Urge to get a taste of their fresh, premium, and free-range produce, which are all sourced from local Australian farmers. Not only do you get your fix, you also get to help the farmers!
Carl's Jr.
Dying to try those good ole' chargrilled burgers? Well then, head on straight to Carl's Jr. in Brisbane Airport's domestic terminal. It is the first branch to ever open in Queensland, and they pride themselves for being the best in customer service, and for having quality food. They have a variety of burgers to choose from, and they are pretty innovative with their menu. Make sure to try their 100% Angus Beef Thickburgers, hand-breaded chicken tenders, and hand-scooped real ice cream shakes.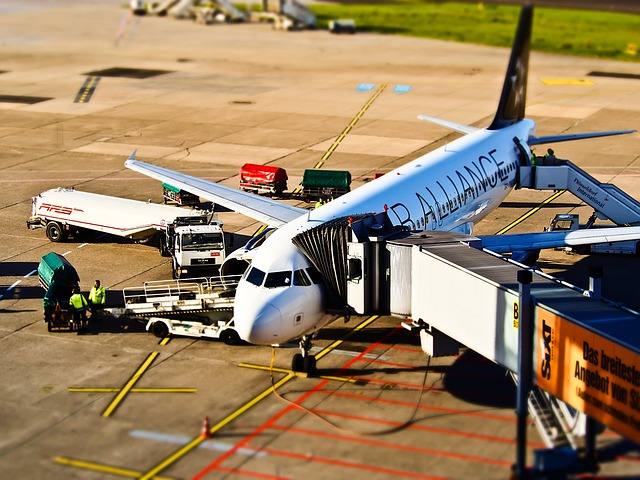 Shopping
Benefit International Terminal: Level 3 (after security)
Looking drab after a long haul flight? Go straight ahead to Benefit's hub and shop for some of the most coveted makeup in the world! Benefit is well-known to be one of the best when it comes to brow products, so you can rest assured that your brows will be on fleek. They also have lip and cheek tints and powders that will instantly make you look fab and fresh!
Blue Illusion International Terminal: Level 2, Near Gate 24
If you forgot to bring some of your clothes or you decided that you need a little bit more in your wardrobe, then go ahead and shop at Blue Illusion. They offer a wide selection of affordable and stylish fashion items for both men and women, so you can make sure that your fashion needs will be met.
Rip Curl Domestic Terminal: Level 2, Opposite Gate 36
If you have decided that you want to go to the beach but you have no gear, then go straight ahead to Rip Curl. They offer really top of the line board shorts, bikinis, rash guard, and other swimming gear.
Swatch International Terminal: Level 3 (Opposite Gate 80)
Forgot to bring a gift for that special someone that you are visiting in Australia? Try getting them a watch from the one of the most coveted companies in the industry: Swatch. Their watches are of top quality, plus, you have a wide range of stylish watches to choose from.
More Services and Facilities
Brisbane Airport is not only big on shopping and dining out, they also went out of their way to make sure that everyone at the airport can use their top-notch facilities. Aside from world class loos, some of the facilities include the following:
Airport Ambassadors and Help Desk
If you are looking for assistance, then just approach the men and women dressed in a blue shirt with a yellow "i". They are super friendly and know every nook and cranny of the terminals.
Baby Care Facilities International Terminal: Level 2, 3, and 4 and Domestic Terminal: Level 2
Feed or change your baby's nappy in one of the many parenting rooms located in the Domestic and International Terminals. The facilities include microwave ovens, private feeding rooms, and change benches.
Luggage Storage and Lockers
Looking for a place to store your luggage? Head on to the International or Domestic Terminals for safe and secure luggage storage. Lockers are also available 24/7 for just a minimal rate.
Prayer Room
Prayer rooms are located at the International Terminal, level 4, and at the back right corner of the same level. It's next to Flight Centre so you'll never miss it.
Showers
Feel free to take a refreshing shower after your long flight. Showers are available at the International Terminal Level 2, arrival area, and level 3. You can also find some at the departure area, domestic terminal, level 2, central terminal area, central area satellite, and some of the lounges.
Whether you plan on shopping or eating out, you can never run out of things to do in and around Brisbane Airport and the city itself. Got friends and family picking you up at the airport? Make sure to advise them to park their cars at Brisbane Airport to save money. The place is totally safe and secure, and the parking is affordable, too!
Have tons of fun in Brissy!