Perhaps the prime example of multicultural Malaysia in all its rich cultural diversity and fascinating history lies in historical Georgetown in Penang, an island in the north of Peninsula Malaysia.
Malaya was part of the British Empire and Georgetown was founded in 1786 and named after Britian's King George III.   Georgetown is now UNESCO world heritage listed as it was at the heart of over 500 years of trading and cultural exchanges between East and West in the Straits of Malacca. 
The heritage architecture is amazing well preserved and the Chinese merchant houses in the heart of old Georgetown are one of the best examples of pre war architecture in Asia.
In the early days Chinese and Indian labourers flocked to Georgetown and through trading it grew to became one of the most successful colonies of the British Empire, the history and multicultural feeling is still really evident today.
Penang is fabulous melting pot mix of cultures, religions and people with a colourful heritage and old world charm due to the interesting colonial, Chinese, Malay and Indian influences that combine to make such a fascinating fusion of the East and West and gave the town a unique and specific multicultural heritage.
A stroll  through the small, atmospheric streets of Georgetown felt like it had taken me through multiple countries in one day. Starting at the ruins of Fort Cornwallis built in 1786 when the British East India company came to what was before a practically uninhabited island; a walk through the colonial buildings of the town halls and Christian churches felt like I could have been back in London.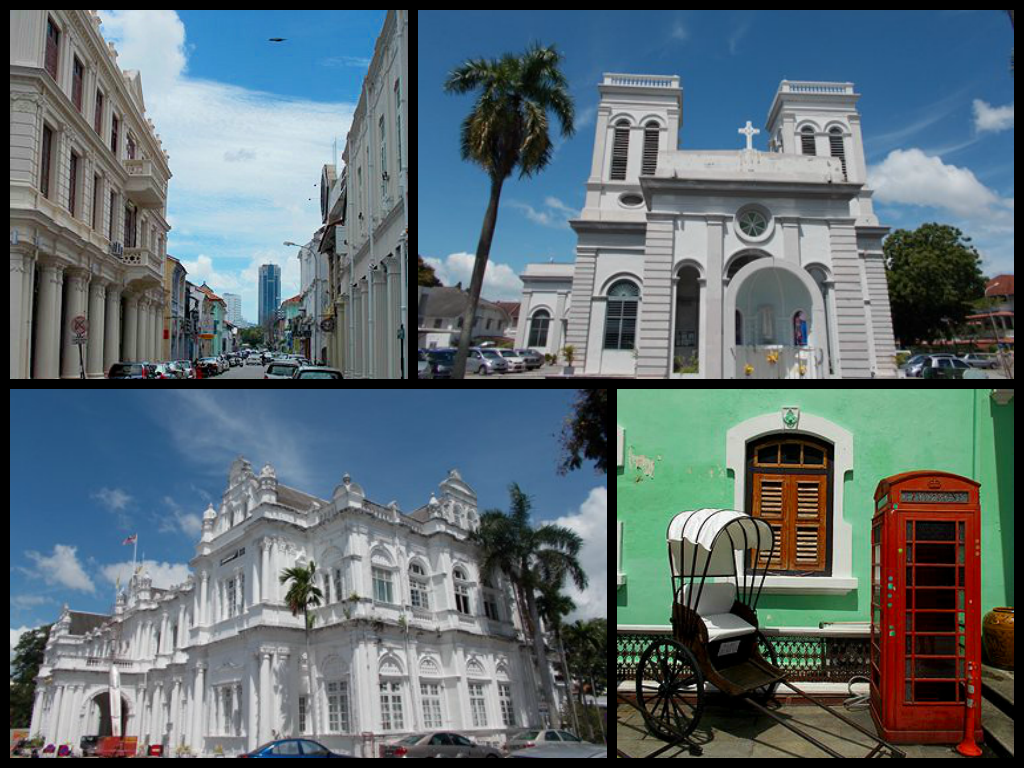 The colonial architecture is amazingly well preserved and tells a story of the multicultural history and heritage among the narrow winding streets. As well as galleries and museums you can find out more about the people who once influenced this important trading city by visiting their heritage homes.
The Peranakans were a unique group of people, also called Peranakan Chinese and Baba-Nyonya – they were the descendants of the 15th- 17th-century Chinese immigrants who then mixed and married with local Malays, fusing cultures and traditions together. The Peranakans were often wealthy, educated and powerful people involved with trade and you can get a taste of their opulent lifestyle and many unique customs and traditions at the Peranakan Mansion.
Now an icon of Penang – the vibrant blue Cheong Fatt Tze Mansion, built in 1904 by teams of master craftsmen from China for the important Chinese politician and businessman,  is a fine example of Chinese opulence and influence at this time and one of only three of its kind left outside China
Also, Sun Yat Sen, who was involved in the 1911 Chinese Revolution to end imperial rule in China and was president of the new Republic of China also lived in Penang for a while and you can visit his house in a quiet, unassuming street of Georgetown.
Little India is a lively, colourful district as Bollywood hits blast out of the shops selling saris, jewellery, South Indian food and DVDs while the smell of chai and sandalwood fill the air.
On one of Georgetown's main streets – called the 'Street of Harmony'  it is easy to go temple hopping and visit Hindu temples, Chinese ancestral worship temples, Muslim mosques, Buddhist temples and Christian churches all on one street as colourful cycle rickshaws jostle for space amongst the modern traffic.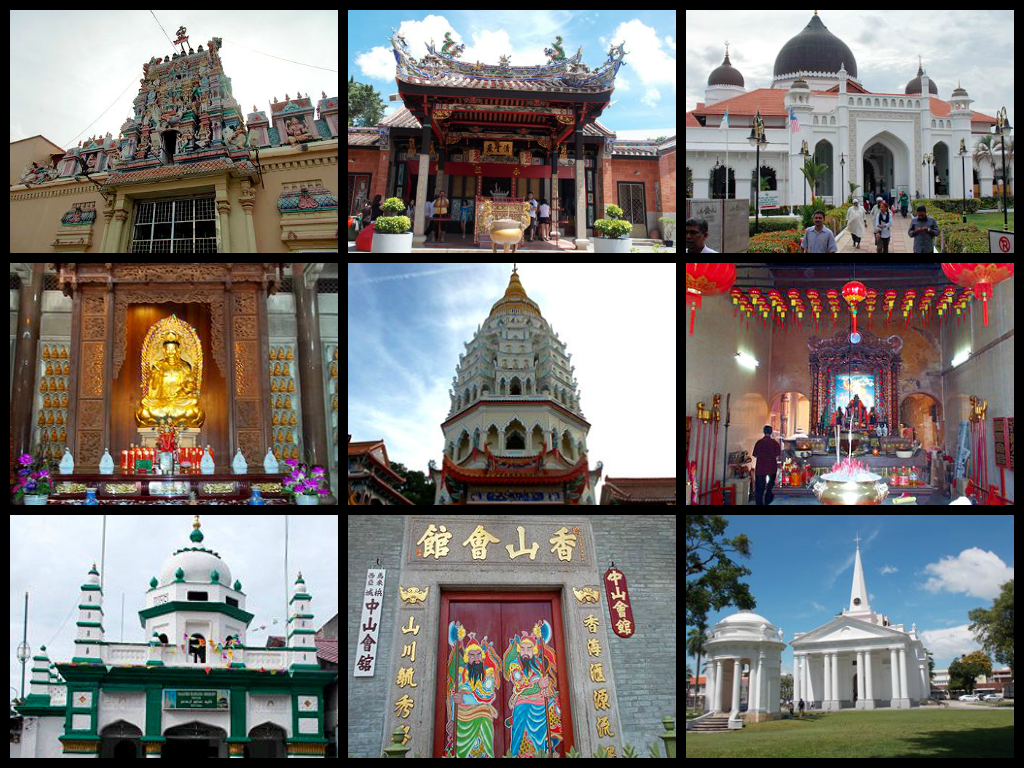 Outside of Georgetown the island of Penang offers beaches, forests and more glorious temples. Visit the snake temple  which is adorned with live poisonous snakes, ride up the funicular to get amazing views from Penang's Hill Station and make sure to visit one of my favourite temples of all, the sprawling, spectacular and fascinating Kek Lok Si temple.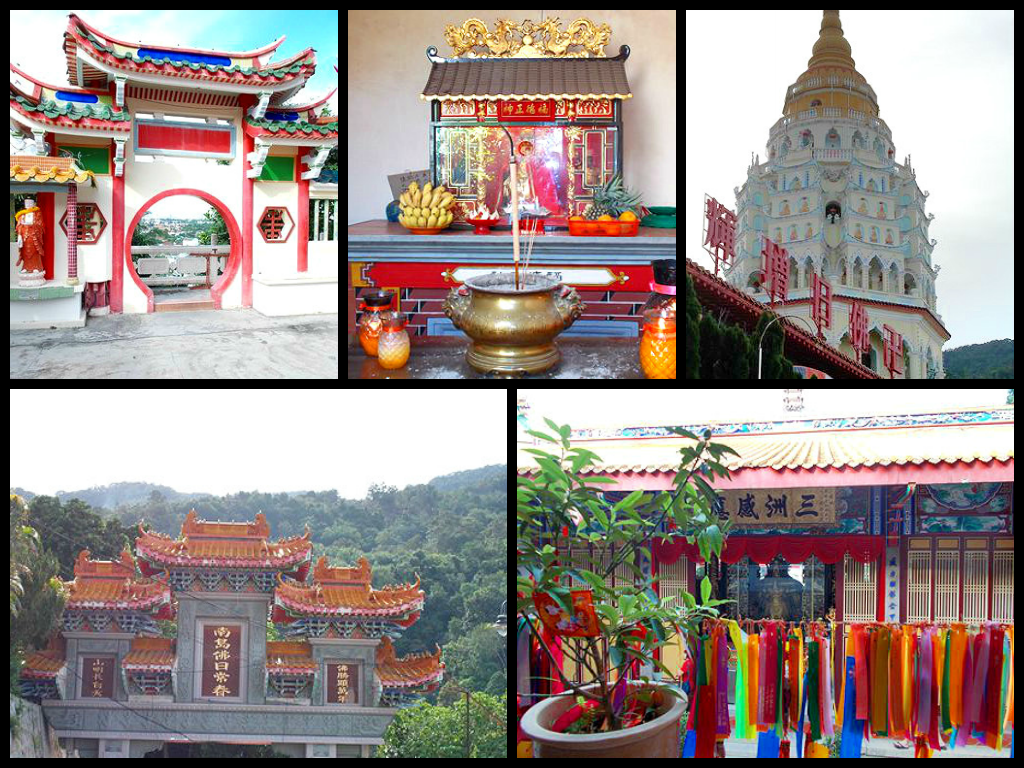 Penang also offers a multicultural feast for the taste buds. From little boutique restaurants in restored colonial buildings to night markets and good honest street food stalls, all of the meals I had in Penang from Indian curries to Chinese dumplings, noddle soups, dim sum, roti, kebabs, seafood, spicy Thai and Malay curries everything was always cheap, interesting and delicious.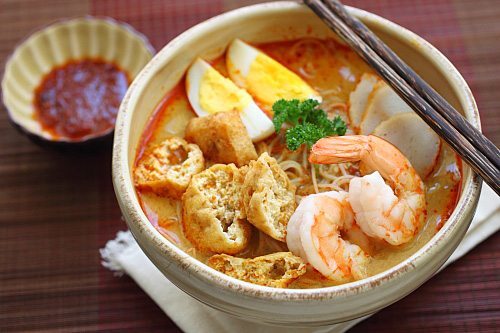 There is really something for everyone in Penang. UNESCO jointly listed Georgetown with Malacca, and a trip to laid back, charming, historical Malacca was another one of my highlights of Malaysia. See Meandering Through Malacca.