Teaching English in South Korea is one of the best ways to save money for travel while experiencing a different culture and, of course, having an impact on the children's education.
This week I'm talking to Lianne, from the US to find out how to teach English in South Korea.
How to Teach English in South Korea: An Interview with Lianne
Lianne Bronzo is an Korean-American adoptee, but she always thought she was just American and only recently became cognizant of the Korean side that she had ignored her whole life.
Lianne has been teaching in Gwangju, South Korea for three years, but will soon depart to travel, work and volunteer around Asia and Australia. When she is not teaching, she works on various side projects in the gift economy, bicycling around the city, and looking at pretty leaves!
You can see more about Lianne's experiences in Korea on her blog  at LianneBronzo.com. She is also a avid couchsurfer and host so check out her couchsuring profile.
So Lianne, tell me a bit more about what it's like teaching English in South Korea and how you made it happen?
I am teaching in two public elementary schools in Gwangju, South Korea. Currently, I teach 4th through 6th grade English as part of the national curriculum.
Coming to Korea for the first time in 2010 sparked my interest in coming back to live and work. After a great deal of research, I ultimately decided to apply through EPIK (English Program in Korea) versus flying solo with a hogwan (private academy). I've never regretted that decision.
The application process took about six months with compiling official documents, an interview, and other not-so-interesting tasks. The public school is cutting down on native teacher positions, but private academy jobs are not difficult to acquire.
You need at least a Bachelor's degree, a clean background check, and to be a native English speaker to teach English in Korea.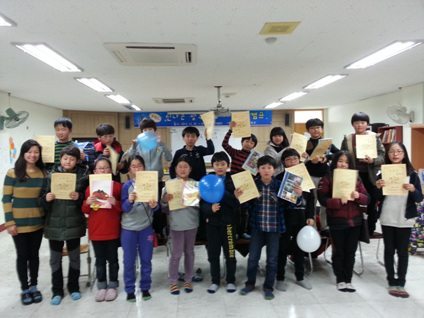 Sounds good, so what do you like the best about teaching English in South Korea?
The students. They laugh at the silliest things and get excited about the simplest of games. There is an incredible amount of pressure on students in Korea to study (high school students are in school for 16 hours a day), so they grab any fun they can get. I try to make my lessons engaging and interesting so students can develop fond feelings towards English to build confidence and fluency.
The benefits outside of teaching are numerous. I never take work home because I have ample free time after classes to work on lesson plans with time leftover to work on personal side projects. My housing is provided and cost of living is cheap, so I save most of what I earn.
As well as exploring Korea, I also travel to another country every summer and winter during school breaks. Find out more about how much money you can earn and save by teaching in South Korea here
Sounds like a great way to save money! But nothing's perfect right? Are there any downsides?
Of course. Elementary students' English is extremely limited, so I can barely have a conversation with my students. I wish I could communicate better with them.
Also, I only see each student once or twice a week and I'm spread between two schools, so I don't know how much of an impact I'm actually making. I do think the students greatly benefit from interacting with foreigners as xenophobia is still aplenty in Korea.
Another downside is that the work can get boring and is not that challenging. It totally depends on your personality though. Some people just download a game and use it in class, but I spend a lot of time designing my own materials and testing new techniques.
It is up to each person whether to make it a challenge or not. If teaching is not a passion and you do not like kids, do not take this job just for the sake of travel and money.
Do you have one standout highlight or biggest achievement from your time in South Korea?
Meeting my birth family for the first time in 24 years is one of the most meaningful highlights of living here. Since meeting them and getting along well despite the language barrier, I continued to foster a relationship with my birth parents and sisters during the three years here.
It has been a wild ride discovering an entirely unknown part of my background. I now respond equally to two names – Lianne and my Korean name, Yoon Hee.
Wow! That must have been so special! It's so great that you got to do that! So then, what has been the greatest challenge?
One challenge would be living in Korea as a Korean adoptee.  While I'll never get the stares that my other expat friends have, I have another set of challenges. The redundant inquiries about why I look Korean but am American get old.
Some people expect me to be fluent in Korean even though I am in the same situation as my American boyfriend who grew up in suburban America in a white family, but my appearance throws people off.
However, Koreans do not see foreigners often (especially outside of Seoul), so I can understand their confusion. It is good for me to break their stereotypes of a typical American.
That's really interesting. So, what do you wish you had known before you started teaching English in South Korea?
I wish I had more Korean language skills before coming here. You don't need to know Korean to teach English, but it makes the whole experience more meaningful and much easier.
What are your top tips for first time teachers looking for a job teaching English and are there any opportunities in Korea for those who want to try out teaching but without committing to a full year?
Teaching contracts shorter than a year rarely exist in Korea. Most employers pay for your airfare and accommodation, so it is costly to hire someone for the short-term.
The visa for English teachers, E-2, also ties you down to your job, so you are not allowed to come on a tourist visa and work. The only way I know of would be for F-visa holders to come and do private tutoring gigs (it is illegal for E-2 visa holders to do private tutoring outside of their employer).
Finding a job in Korea is not very casual and does require a lot of legwork or knowing somebody so I'm glad I went with the EPIK program.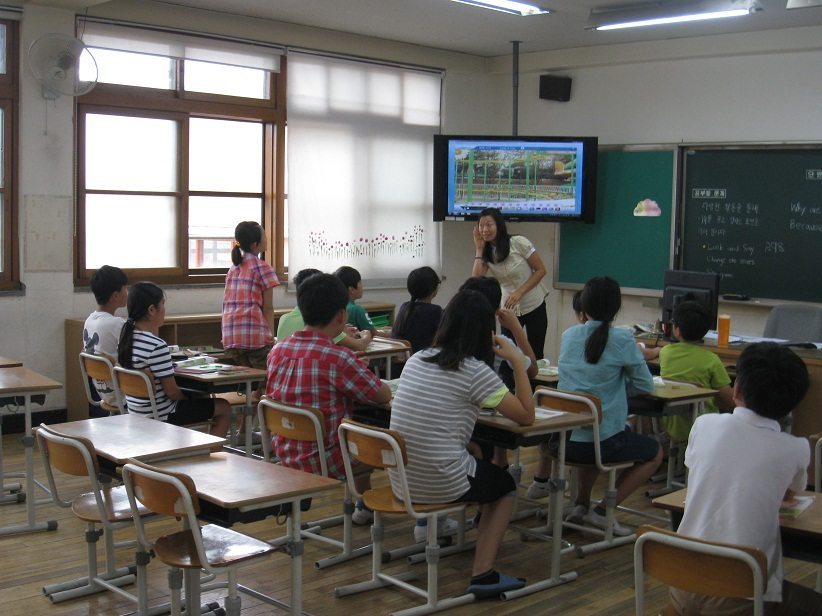 And for people visiting South Korea, do you have any local secrets you can share?
Oh my goodness, so much! There are so many incredible places to visit in South Korea. Seoul is an incredible city, a fusion of ancient tradition and modernity, that you shouldn't miss. But it's a huge and sprawling city so do some research into where to stay in Seoul first.
If you are not a huge city person, I would only stick to seeing one or two big cities and spend the rest of your time in Korea's nature. The national parks, islands, and beaches are gorgeous. The cities all look the same after a while.
I think the best tip for people on a limited budget would be to sleep in jjimjilbangs (찜질방). They are everywhere. For $7-12 USD a night, you bathe in a public bath, get access to steam rooms as well as dry saunas, and have a place to sleep. The baths are separated by sex, but the sleeping area is co-ed.
Now, the situation is certainly not the most comfortable; it is a hardwood floor with maybe a sleeping mat and wooden "pillow". You also sleep in the room with dozens of other people, so snoring and noise can be an issue.  I would recommend bringing an eye mask, ear plugs, and an inflatable pillow to be more comfortable.
Sleeping in a jjimjilbang is the ultimate Korean experience; everyone should try it once! Read my blog for more details about sleeping in jjimjilbangs.
Great tips! So, what about the future? Where do you see yourself in 5 years' time?
Hm… I've been trying to figure that out myself! Well, I am leaving Korea after my contract completes my boyfriend and I will be traveling in India and Southeast Asia before heading down to Australia with a working holiday visa.
We plan to travel slowly, CouchSurf with locals, and volunteer as much as possible. After that, we hope to serve 27 months in the Peace Corps.
Nice! So finally, and perhaps most importantly, what tips would you give for people wanting to follow in your footsteps and teach English in South Korea?
Immerse yourself. It is easy to get caught in the expat bubble, but try to meet Koreans.
At the very least, try your best to learn as much Korean as you can and be open to new experiences such as eating live octopus, being completely naked in a public bath, and getting traditional oriental medicine treatments.
Every person has a different situation in Korea. It is not always an easy place to live due to cultural norms, but no place is perfect.
Try to overlook and brush off the negativity you might encounter from other expats and focus on the positive. It all comes down to the way your own reactions and attitudes.
Thank you so much Lianne for such great tips and insight into your life teaching in South Korea and I hope you have an amazing trip in Asia and Australia!