There's nothing like local knowledge to get to know a city beyond the tourist traps. So in this new series I get all the insider info and hidden gems from the people who really know a place – the locals!
Local Secrets Guide to Los Angeles
Sadie Redinger has been living in Los Angeles for the last 11 years. Right out of college, Sadie headed west to start her career as a costumer in the film industry. She has worked on various TV shows and movies such as Dancing with the Stars, Angels and Demons, and Flash Forward.
When Sadie was not busy on set, she could be found out and about exploring her city. She loves to hike, ride bikes, paddle board, and try out new restaurants and bars. Sadie recently left LA to travel the world for a while.
She has been traveling around SE Asia and working with various animal and environmental conservation programs and sharing her experiences on her blog Eclectic Trekker. You can also follow Sadie's adventures on Facebook,  Twitter and Instagram
Hi Sadie! So, why do you love Los Angeles and why should we visit!?
I love LA because it has so much to offer no matter what kind of lifestyle you live. The beach, mountains, and desert are all within a short drive from the city.
If I feel like getting away from the craziness of the city, I'll grab my dog and go hiking all day in the Angeles Forest. If my coworkers and I feel like getting crazy after a long day of filming, we head over to the clubs and dance the night away.
There is so much to do here I don't think you could ever get bored in Los Angeles.
What are your top tips for the best things to do in Los Angeles?
The Griffith Observatory
It overlooks the whole city with a great view of downtown. You can attend a stargazing party at various times throughout the month. They have a giant telescope that can actually see all the way to Saturn. And a famous fight scene in Rebel Without A Cause was filmed here. The drive up through Griffith Park is quite nice too.
Angeles National Forest
If traffic is good (which it hardly ever is) you can make it to Angeles Forest in about 40 minutes. Even if you hit traffic, the forest is worth the drive. Pack up a lunch and spend the day hiking the trails. There are a few waterfalls that you can hike to, and you can even hike up to an old abandoned mine from the late 1800s.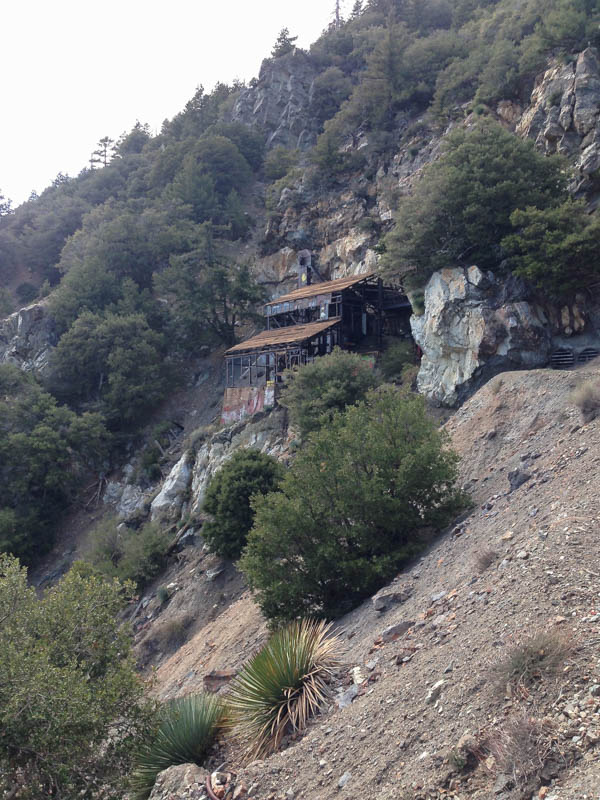 Echo Park Lake
Echo Park Lake was once known for its lotus flowers and the popular lotus festival, but because of contamination, they all started to die off. The city has put a lot of money and effort into bringing the lake back to the beauty it once was, and now the lotus flowers are making a strong comeback.
You can rent paddleboats and float around the lake, or grab a bike and ride the outer path. There is also an area to view the wetlands where various cranes, ducks, and geese nest.
The Victorian District is right next to Echo Park Lake, so be sure to walk over and see all the beautiful Victorian homes of Angelino Heights.
Venice Canals
These canals were almost completely covered up at one point, but someone fought to keep this charming area alive. Now some of the more expensive homes in Venice reside here. You can walk all along the canals viewing the adorable homes and watching the ducks and geese swim by.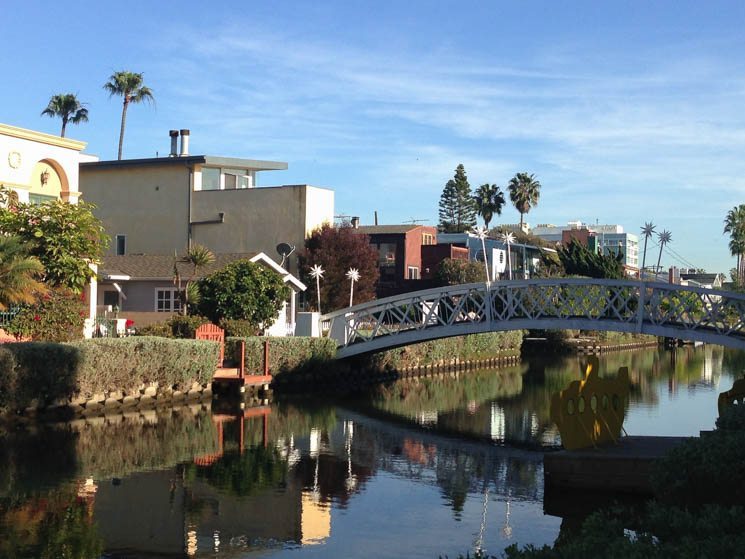 The Pacific Coast Highway
Most people know about this famous highway but for good reason. If you have a car, spend the day and drive up the coast on the PCH. You'll get amazing views of the ocean and mountains. There are plenty of bars and restaurants to stop off at along the way where you can sit and enjoy the fresh ocean breeze.
What's your top recommendation for eating out in Los Angeles and is there a local dish we must try?
Oh man. This is a hard one. LA is such a melting pot of amazing food it's hard to choose just one.
During the day, I would recommend hitting up Grand Central Market downtown. You can find all kinds of food there. Mexican, Thai, pizza, oysters you name it, Grand Central has got it.
The best lunch (12-2pm) and late night (10-12pm) special in town is at Pizzeria Mozza on Melrose. For $25 you get your own wood fire pizza, a glass of red or white wine, and dessert. I HIGHLY recommend the squash blossom pizza.
LA is also very health conscious, so you can find plenty of amazing raw and vegan restaurants. My favorites are Café Gratitude and it's sister restaurant Sage. Café Gratitude has a menu that is half raw and half vegan, but the vegan food isn't simply a frozen soy patty. They make everything fresh from raw nuts, veggies, and spices. Their dessert menu is out of this world too. Sage is vegan with a Brazilian flare. My personal favorite is the Mole bowl followed by a raw brownie fudge sundae.
And where is the most happening night out/ bar right now in Los Angeles?
Again there are so many to choose from.
I don't think you can go wrong with a gastropub or mixology. One of my favorite spots is The York in Highland Park. They have really good food and a list of about 50 craftsman beers to choose from as well as good mixed drinks.
Le Descarga is fairly new in town, but people love it. It's a Cuban speakeasy, and to get into the club, you go to an old office building and then enter through a cupboard. They have burlesque dancers that perform on the weekends and a cigar lounge in the back.
Do you have any recommendations for where visitors to Los Angeles should stay?
There are so many good hotels to stay at in the city. I personally like the Standard Downtown, The Roosevelt, and the Ace Hotel.
If you want to live with the locals, find an AirBnB either in Silverlake or Los Feliz. Both of these areas are hopping, and you can pretty much walk everywhere in the neighborhood. Click here to get $25 off your first Air BnB! 🙂 
 And what's your top local secret? (Tell us something we won't find in the guidebooks!)
Don't look at guidebooks! Most people want to see the Walk of Fame and the Hollywood sign when they visit LA, and honestly they are such a let down I don't even take people to see them anymore. LA has so much more to offer than Hollywood! Chat with the locals and get recommendations from them. LA has exciting things all over the city. You just have to know where to look.
Also, you can get around LA by train. It is limited, but doable. You can take the train to Hollywood, Culver City, Downtown, Pasadena, North Hollywood, and Long Beach. If you go to metro.net, you can find maps, timetables, and attractions nearby for all of the stations.
I hope this blog has given you some useful insider tips for LA! For more inspiration check out this article on the best places to visit in America 
Thanks so much Sadie for your awesome insider tips to LA!
If you want to share your local tips contact me for a chance to be featured here!