The Land Down under is an enormous, diverse and unique place, quite unlike any other. From golden beaches to stylish cities to the stark beauty of the outback, warm weather and a warm welcome, there's a lot to love.
10 Reasons To Love Australia
#1  The Unique Wildlife
The kangaroo is for some the icon of Australia, and this unique, cute and slightly weird animal is intriguing to watch. There's also wallabies, furry koalas snoozing in trees, emus stalking the dry plains, cackling kookaburras, dingoes, shy platypuses and echidnas and many other strange animals that are only found in Australia.
#2 Natural Beauty
The Three Sisters at the Blue Mountains, near Sydney. Just one of Australia's spectacular natural wonders.
Australia's greatest asset is perhaps the natural beauty with so many diverse and stunning landscapes. From tropical beaches, to luscious waterfalls, prehistoric gorges, fields of waving sugar cane, ancient rain forests, unique rock formations, coral reefs and mighty mountain ranges . With more than 500 national parks and 15 UNESCO listed natural wonders, this is one big beautiful country.
#3 Road Trips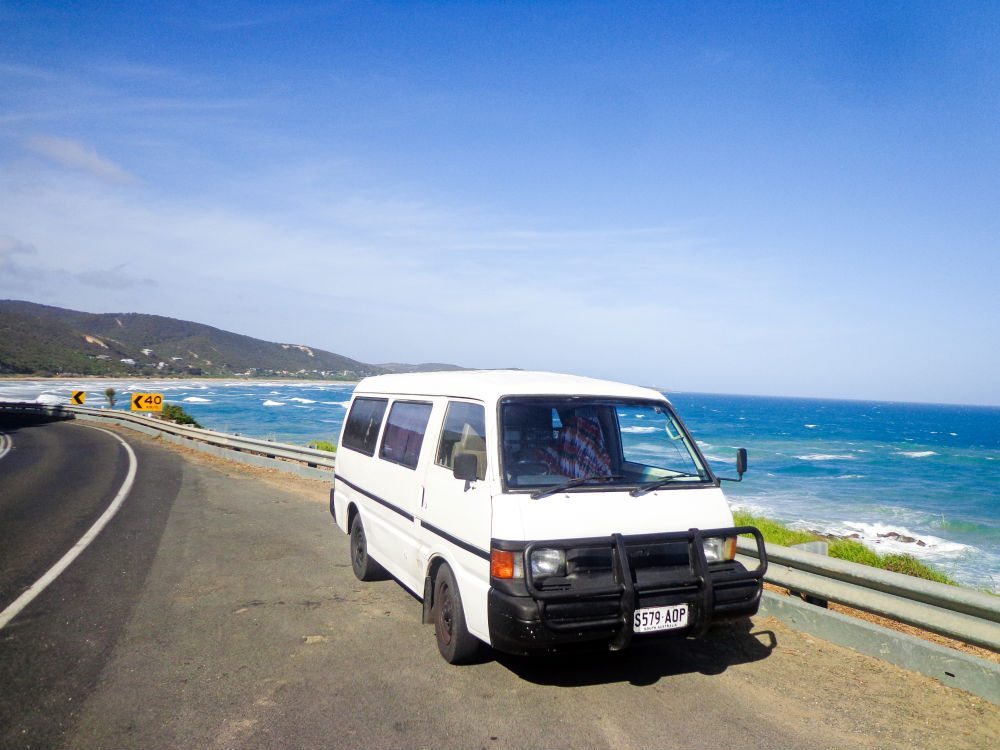 Australia could have been made for road trips. Get a pair of wheels and feel the thrill of the freedom of the open road. Explore all the little surprises along the way as well as the famous sights.
#4 Friendly Locals
The Australian's are generally really positive, friendly and laid back people. It's not hard to make friends here and local Aussies are often happy to help out. Australia has a general air of sunny, infectious optimism.
#5 Beautiful Beaches
Australian's just love to be at the beach, there's a beach to suit your mood whether it's surfing, snorkeling the incredible Great Barrier Reef or just relaxing. Some of the best beaches in the world are here and surfing is almost a national obsession.
#6 The Weather
Contrary to popular belief it does actually get cold in the south of Australia, but for most of the year the sun shines gloriously and the weather is warm which always put a smile on my face and makes it possible to enjoy the great outdoors.
#7 Cool Cities
Sydney has to be one of the world's most beautiful cities with it's stunning harbour and iconic Opera House, Melbourne's lane ways are achingly cool.
#8 Travel is so Easy
Australia may be far from the cheapest place to travel but it is very easy. There's a whole industry around backpacking and budget tourism that, combined with the friendly Australian's, means it's easy to make friends and to get around.
#9 The Outback
The Outback is where I fell in love with Australia, this is where Australia is really unique. It's hard to explain the allure and stark beauty of the vast and unforgiving outback but it will draw you in. If you haven't seen the outback, you haven't really seen Australia.
#10. Working Holiday Visas!
There's a lot to see and love in Australia but unfortunately it doesn't come cheap. The good news is that if you are aged 18- 30 then you could be eligible to work and holiday in Australia for year and earn money to fund your travels.
Find out more in my free working holiday guide. Sign up now to get it for free!