16 Things Travelers Should NOT Do In India
India is a dream destination that is on the bucket list of many travellers for a huge variety of reasons. India caters to everyone, literally, from luxe travellers to backpackers, from spiritual seekers to fans of the great outdoors.
A trip to India can life changing, it will expose you to socio-economic issues like poverty, population explosion and homelessness on one hand but on the other side you will also experience vibrancy of colours, diversity of culture, exotic food, rich history, beautiful landscapes, warm people and much more.
The diversity in Indian culture, language, food, climate, and religion is truly fascinating and at times can be overwhelming for first time visitors. Not surprising for a country so different and so exotic there are some huge differences in culture here from what you might expect say USA, UK or Australia, many travellers experience a dose of culture shock and unknowingly make some cultural faux pas.
In this guest post, Shobhit Agarwal from Happy Tripping, a social community where travellers share their evocative stories, gives advice to first time visitors to India on 16 things travelers should Not Do in India to make your stay more comfortable and enjoyable and avoid making those embarrassing cultural faux pas. 
(* Note that when you travel here, every place and person you meet will be different from the last, this list is just a generalization of what things are like.)
Things Travelers Should Not Do in India # 1.
*DO NOT be offended by intrusive questions:* It isn't the most comforting situation when someone randomly pops up a question about impending marriage with your travel partner. In India, asking people about their jobs, income or even family matters is considered a "bonding" exercise. You my find it probing and intrusive back home but consider it to be a ice-breaker here and play along. You may choose to be discreet or silent about the question, but do not get offended as it is not the intention.
Things Travelers Should Not Do in India # 2.
*DO NOT use your feet much:* Other than for walking, kicking soccer balls and the like, the feet are considered an inferior part of one's body. When in India, it is advised that you don't push things from your feet, don't point to anyone or anything with your feet, don't touch books with your feet and most importantly, don't sit with your legs up on the table. It is considered extremely rude and impolite to do so, even though you intended to stretch your legs 🙂 Also do not use footwear at homes of others and religious places.
Things Travelers Should Not Do in India #3.
*DO NOT wear skimpy clothing:* Indians are conservative by nature and customs are still given priority over comfort. It doesn't matter, if it's sweltering hot outside, if women or men (for that matter) have not much to cover them, they will be stared at. Bikinis have found their way to the beaches of Goa and metro cities are gradually opening up to the right to dress, however these are only a handful of places and it is always better to take precautionary measures . If you are "dressed up" in short or tight clothes, make sure you are travelling in a group of trusted people at all times, better safe than sorry right?
Things Travelers Should Not Do in India #4.
*DO NOT strike up religious/political conversations:* Do not be fooled by the countless Indians you encounter indulging in the same, India may seem united and secular but there are many cracks and crevices and it is best you avoid discussing sensitive topics like Kashmir, religious divide and political affiliation while in India, chances are you'll either enrage someone, or get a propaganda like response in an attempt to sway your opinion.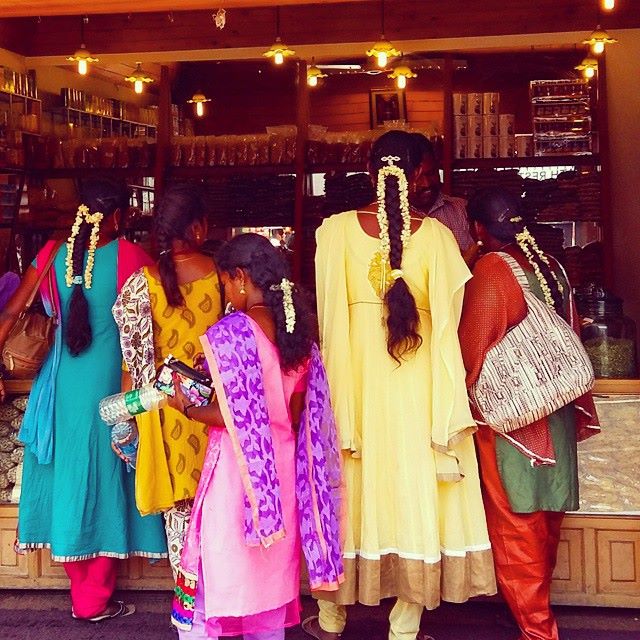 Things Travelers Should Not Do in India #5.
* DO NOT provide negative opinions on cricket:* Chances are you like the sport, chances are you don't. There's also a chance of you confusing the sport with baseball since cricket is popular in mostly commonwealth states and involves a bat and ball too. But do not disrespect the sport and don't ever ask in public who is 'Sachin Tendulkar'. We all know what twitter trolls did to Maria Sharapova. You will find that you are better accepted among people if you know and talk about the sport a little, do your research.
Things Travelers Should Not Do in India #6.
*DO NOT address those elder to you by name: *This is changing in metro cities, but again, very slowly. If you meet someone much older to you, touch their feet and take their blessings, do not call them by their first or last name only. Adding a sir/ma'am or saying "Ji" after their last name will help.
Things Travelers Should Not Do in India #7.
*DO NOT give or take things with your left hand:* In India, the left hand is considered "not clean" because people use it to clean up after doing their business. In religious places, when you are offered prasad (a food item towards the end of your temple itinerary) or are offering alms, do so with your right hand. Be extra conscious about this when in religiously influenced places.
Things Travelers Should Not Do in India #8.
*DO NOT display affection publicly:* India is again, slowly opening up to this, but take your risk and indulge in PDA, and as a result you would have made people around you angry to the point that they blame your culture, upbringing and what not. In India, some things are best done behind closed doors, remember that. There are a few places where even holding your partner's hand is unacceptable.
Things Travellers Should Not Do in India #9.
*DO NOT assume 2 men are gay if they are holding hands:* India still is a somewhat homophobic society and yet you will find men holding hands, this is very evident but it isn't a sign of their sexual orientation, it is a sign of their friendship. While belonging to the LGBT community is okay and a personal choice, in India, it is a taboo that is slowly being uprooted. Assuming someone is gay if they held another person's hand is like offending them.
Things Travelers Should Not Do in India #10.
*DO NOT think of beef when you see a cow. (You will see many):* Cows are sacred to Hindus, and Muslims don't like pigs. You are not going to be seen positively if you say you eat beef, typical reactions range from shock, to disgust, to anger. Also note that many restaurants in India are vegetarian, pescetarian or may offer chicken. A few offer steak and the like, but it is almost always buffalo meat and not cow meat.
Things Travelers Should Not Do in India #11.
*DO NOT trust people easily:* Like anywhere else in the world, India has it's fair share of trustworthy people and those who can't be trusted. Unfortunately, foreigners with open minds and hearts have had a bad time because they trusted the wrong person. Embrace the inner cynic in you when you come here, people will overcharge you for pretty much everything, you may be duped into something like calling a redstone college the Red Fort or even be tricked into going to unsafe places. You are going to be better off if you do your research, travel in a group or at least think twice when you are approached by the overly friendly person. They may be genuine and you will come to know in time, but con men are wandering about everywhere and foreign skin is bait.
Things Travelers Should Not Do in India #12.
*DO NOT give in to the plight of beggars:* Poverty is a serious issue in India, but it is advisable that you don't give money to the poor, there is a possibility of them being involved in an underground network of sorts where beggars change locations regularly and ask for money. The money is taken from them by a kingpin, rumors suggest. If looking at them evokes sympathy, they are either brilliant actors, or in genuine peril. At this point in time it is best to share a packet of cookies or bottle of water with them, if you are carrying any with you. Money is a no-no.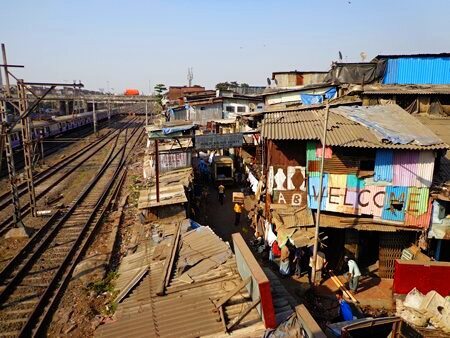 Things Travelers Should Not Do in India #13.
*DO NOT drink tap water: *Where tap water is safe, like 5-star hotels and the like, it will be explicitly stated. Otherwise, you are safest sticking to bottled water. Be careful though, buy bottled water only from a stall or an established store and not from a hawker on the street. Brands trusted here are Aquafina, Kinley, Bisleri, Himalayan and Oxyrich.
Things Travelers Should Not Do in India #14.
*DO NOT Reject food at a host's place:* We are not saying accept every edible item anyone offers you, but when you visit a host, they are wired with the phrase that "Guest is like God". They will come to you with food that never seems to end. While it is understandable that your appetite is limited, accept food at a host's place, or you would have hurt their feelings. Better yet, look at it this way, you get to sample authentic Indian food!
Things Travelers Should Not Do in India #15.
*DO NOT forget a trusted guide book:* There will be a time when you are lost and don't know what to do, what to see, where to go. Asking locals is helpful, but if you are homesick or just desperately need an environment similar to where you are from, refer to a popular guide book like Fodor's or a Lonely Planet. Even the most extensive traveler doesn't want to feel alien everytime.
Things Travelers Should Not Do in India #16.
*DO NOT give "new-age" gifts:* In India, a vast society of so many different cultures, you never know when you offend someone. Alcohol as a gift should be used only when you know the person consumes it, similarly, white flowers are not to be gifted because they are used at funerals in India. Here, your best bet is taking a box of sweets or something related to your culture!
While here is a list of things tourists should not do in India, the country offers an amazing,  wholesome and dynamic experience. It is loud, unapologetic, at times dirty, but all in all, vibrant and full of life. When you leave, you'll probably miss the colour and chaos and maybe even take a little bit of insanity with you!
This was a guest post thanks to Shobhit Agarwal. You can see more of his travel tips and stories at Happy Tripping. Happy Tripping is a social community of travellers with evocative stories to tell. This community inspires you to map your footprint across the globe, maintain a personal travel journal, curate a bucketlist, embark on new journeys and make travel planning easier.
Images are property of Global Gallivanting.