Traveling to Spain: A Beginner's Travel Guide
Guest Post by Susan Noel
Popularly known as the land of fiestas, siestas, and flamenco, Spain is undoubtedly among the most visited countries globally. With plenty of diverse landscapes and cuisine, this is one of the countries that charms every kind of visitor and keeps them coming back for more. Whether you are exploring the vibrant cities like Barcelona (my all time favourite city in the world) the luscious or the south coast, be sure that you will come across plenty of incredible snacks, social Spaniards, and great music.
Important information you need to know about traveling to Spain
Language
Spanish is of course the language of Spain but English is also a prevalent language in Spain, with numerous people being good in English in the major tourist cities. Also, English is widely spoken in the south and major coastal resorts. Although English is not spoken everywhere, the Spanish people are known for their enthusiasm for their language. If you are armed with just a few phrases, and you try to communicate with them as much as you can, they will appreciate it and be happier to help you if you have any issue. 
Safety
Spain is one of the safest places in Europe to visit with little serious crimes, so most visitors shouldn't come across any significant challenges. With that said, Spain is a very crowded country, the major cities like Barcelona or Madrid are the target for scammers and pickpockets, so ensure that you have your travel insurance.
Visas
Spain is among the 26 European member countries of Schengen agreement. Therefore, visitors from outside the EU will need an ETIAS visa to enter Spain and most parts of Europe. At present, travelers from at least 60 countries will be entitled to apply for ETIAS Spain visa waiver as the number of countries expected to increase. The visa will be valid up to 90 days and those traveling for business or tourist  purposes will be required to apply for travel authorization.
Suppose you need to work or stay longer in Spain, you will be required to apply for a work, student, or resident visa, which is more complicated. Ensure that you check this correctly and in advance before you begin your journey if you are sure that you will stay for a more extended period as the laws keep on changing.
Transportation in Spain
This country is pretty well connected through high-speed trains, which means you can quickly get from one point to another with a lot easier. With that being said, the best way to explore Spain is to rent a car.
Not only will it offer you the freedom to go anywhere you want, but it will allow you to explore the least known places. The car rental can be a super affordable option if you are traveling as a group, which is another reason we recommend this.
Best time to visit Spain
While you can visit Spain any time of the year, most visitors tend to travel to Spain in the summer months to soak up that fantastic Mediterranean sun. The only challenge with this is that it leads to more crowded areas, especially coastal regions. The best time to visit Spain is from April to October.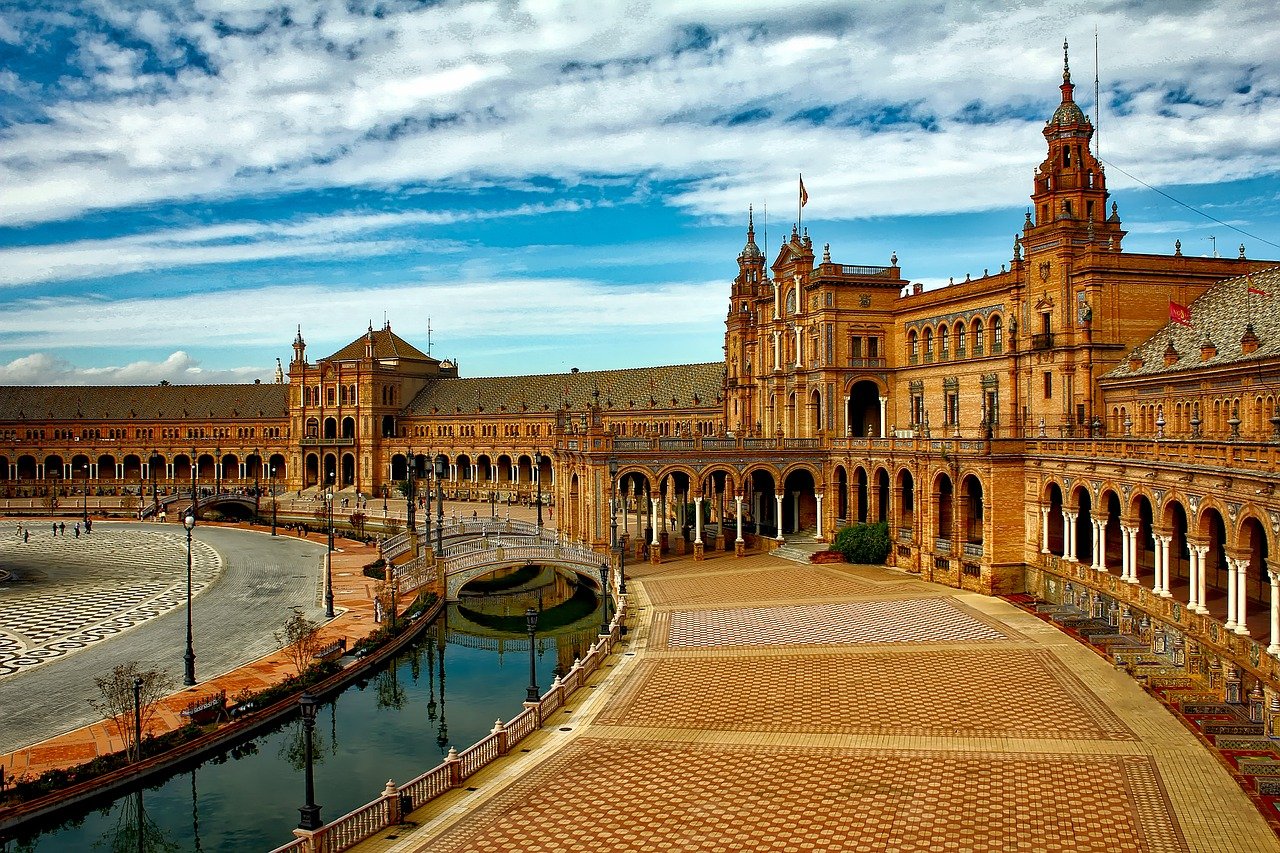 Estimated budget
With various places to visit in Spain, it is not easy to estimate the daily budget. However, from our experience, I would suggest that it is possible to roam around the country with as little as €68/£62/$80 depending on the kind of accommodation you prefer, as that will take up the bulk of your entire budget. The snacks are relatively expensive, mostly if you prefer to eat in local restaurants, and transport is cheap and efficient. Here's a super useful and detailed article about the costs of traveling Spain.
Best Experiences:
Walk the Camino
El Camino de Santiago is a famous pilgrimage route that stretches from France's border to northwestern Spain. Stretching for over 800 km, this month-long walk takes a lot of dedication. Nevertheless, it's a significant way to see the country and some of Spain's less-visited places.
Join the running of the bulls
 Running of the bulls is held in July in Pamplona and attracts both the brave and the stupid. While it's not a must to do the actual running, the multi-day celebration is still a better place to drink sangria, wear a red scarf, eat good food and celebrate the only way Spain can.
With endless cultural festivals, renowned nightlife, and world-class beaches, Spain is impressive 365 days per year. You could spend years while exploring Spain. From Barcelona to Madrid to Bilbao to Girona, it is such a vibrant country. Whether you want to worship the sun in the canary island or wander the vineyards of rioja, this country is guaranteed to impress travelers any day of the week.
Author Bio:
Susan Noel is an experienced content writer. She is associated with many renowned travel blogs as a guest author where she shares her valuable travel tips with the audience.