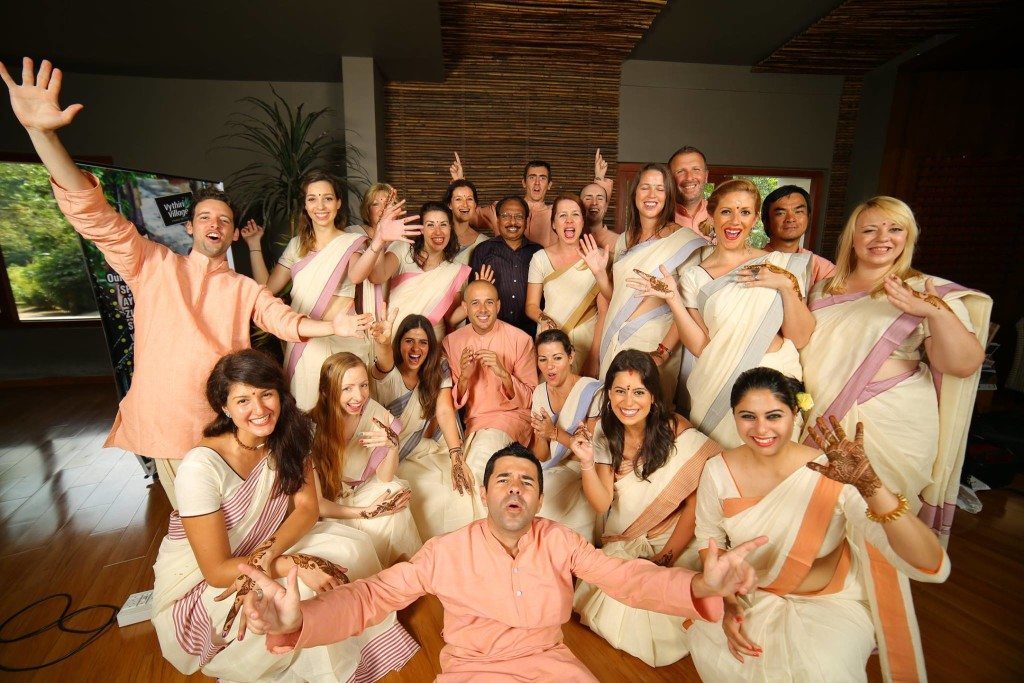 Gods' Own Country – Kerala!
In March 2015 I was lucky enough to be selected as one of the 30 travel bloggers from 21 different countries to participate in the Kerala Blog Express with Kerala Tourism!
What followed was an amazing 2 week trip of a lifetime across one of India's most beautiful and enchanting states – Kerala, from tropical beaches, to languid backwaters, refreshing hill stations and historic cities – Kerala constantly delighted  and surprised us all the way and i think that all 30 travel bloggers came away leaving a little piece of their heart in God's own country.
Hear about my experiences of the Kerala blog Express  but one of the best things about the trip was meeting and becoming friends with so many other amazing bloggers so now it gives me great pleasure to introduce you to my new friends.
Don't just take my word that Kerala is amazing, here is what the other bloggers loved about Kerala.
Why I Love Kerala: The People!
One of my favourite things about Kerala were the people. They were so friendly and inquisitive and oh so very keen to be on camera. I have so much video footage of me with people of all ages. I managed on multiple occasions to get crowds of people to shout my channel key phrase "Here we go!". This has never happened anywhere else.
Arnaud Wiehe from South Africa is a video blogger, watch his awesome videos at Dutchified www.youtube.com/DutchifiedBlog
Why I Love Kerala: The Beauty of Nature and the People
Kerala – my first experience of India. Loved the smiles that greeted us wherever we went, that there were no plastic bags, that it was green and full of waterways and that the hill stations provided a cooler contrast. Two things that really struck me were that the society seemed to value everyone, not just a chosen few, and that they have been trading for thousands of years. Loved it!
Rosemary Neave is from  New Zealand and blogs at Women Travel Blog  
Why I Love Kerala: The Nature!
I think that the most amazing thing that you could enjoy in Kerala is the Nature. It's something that you'll see 24 hours per day, even through the cities, and along the streets. Everytime, in every place, you'll see a green background. The power of the jungle is everywhere, and this will give you a sense of freedom, peace and serenity. But if you really want to enjoy an uncontaminated nature totally wild, you can't miss the backwaters, a network of 1500 km of canals near the Arabic sea!
Barbara is from Italy and blogs at The Nature Jotter 
Why I Love Kerala: Kerala offers Something for Everyone!
I love how Kerala offers something for any type of traveler. There's the famous backwaters for those who are searching for a calm and serene boat trip, the cold highlands where several tea plantations are found, the scenic views, the white beaches, rich culture, delicious food and the luxurious accommodations! Hospitality is truly felt in God's Own Country!
Mica Rodriguez is from the Philippines blogs at Senyorita  
Why I Love Kerala: Tropical Beauty
Kerala felt like another country inside India. I fell in love with the country in Kovalam. Just looking at the coconuts and the beach. I didn't expect to discover such a beautiful area like the backwaters. One of my top 10 places in the world.

Yolanda is from Spain and blogs at La Gaveta Voladora 
Why I Love Kerala: The Surprises
I was expecting a great place but India still can surprises me more and more. Kerala is one of the life changing experiences of my life and a place where I felt literally connected with the nature and with myself.
Ana Beatriz Freccia Rosa is from Brazil blogs at O Mundo Qu Eu Vi  
Why I Love Kerala: A More Laid Back Indian Experience
Kerala is its more laid-back vibe and a landscape that boasts more of an outdoor nature setting where endless fields of tea, coffee, rice and the backwater all weave together to give you a different experience – a polar opposite of the other side of India I've seen during my trip to the Northern and inland part last year. Don't get me wrong, I enjoyed my successive trips to India, it is just so nice to see another facet of India as represented by the state of Kerala. Other than that, the friendly people and rich Indian cuisine and culture remains the same.
Marky Ramone Go is from the Philippines and blogs at Nomadic Experiences 
Why I Love Kerala: The Culture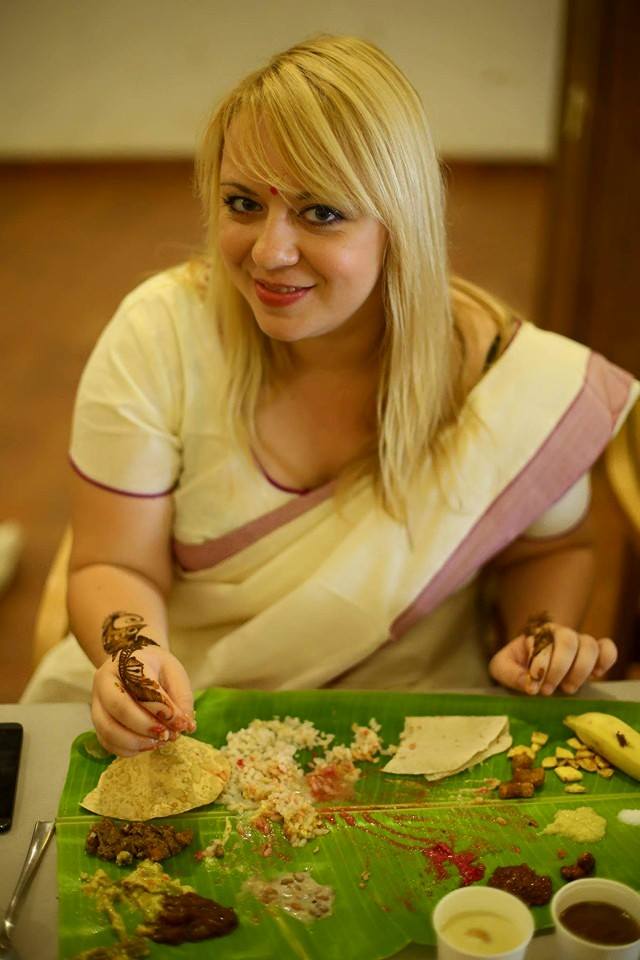 I think the most memorable feature of Kerala for me is it's culture, carefully preserved for centuries. Kerala culture is really unique and absolutely different than the Indian culture in other parts of the country.
Kalaripayattu martial arts, which we've seen in Thekkady, was just stunning – it looked like an action movie happening in real life. I also absolutely loved the Theyyam dance, performed by dancer with thick red makeup on the face and huge, heavy outfit, which apparently is even put on fire during performances in the villages. I really regret that I had to leave early and didn't have the opportunity to see the kathakali dance performance – I will be definitely back to Kerala to see this famous art form!
Zuza is from Poland but lives in Malaysia and she blogs at Zu in Asia 
Why I Love Kerala: The Trip of a Lifetime
I loved the people of Kerala. Nowhere else in the world have I seen such smiley faces eager to pose for photos, even when 30 bloggers would point their camera at them at the same time! I truly enjoyed our overnight houseboat adventure. In today's crazed world, it was incredibly relaxing to cruise the backwaters of Kerala like that.
I also loved the selection. You could really get anything in Kerala – there's something for backpackers on a low budget, as well as for people who love luxury and resorts. You can get easy non-spicy food, as well as the very spicy kind.
Overall, Kerala for me means all aspects of an unexpectedly welcoming destination. Add a bunch of great people from all over the world, and it easily becomes a trip of a lifetime.
Veronika Hradilikova is from the Czech Republic and blogs at Travel Geekery
Why I Love Kerala: It changed my way of thinking, and I loved it!
Kerala was kind of my private deal breaker. I'm dreaming to go everywhere in my life, but have priorities based on what I think will be more or less awesome. I was kind of scared of India so it was very low on the list.  Then I saw Kerala blog Express contest, entered and started dreaming and everything went from there. Kerala totally changed my way of thinking. The nature is obviously amazing – beautiful Periyar National Reserve (that I wish I had more time for) the backwaters, coffee plantations (yes, coffee – I saw tea plantations before but smell of coffee flowers that last only 3-4 days? Unbelievable!).
But what surprised me most were people. No beggars, no cheating in rickshaws, smiles on each corner. The people I talked to were equally interested as I was and two weeks passed in a second and I left with crazy desire to return and experience everything that we didn't this time. Kerala messed up my mind and I loved it!
Ewa is from Poland and blogs at the Rusz w Podróż
Why I Love Kerala: The backwaters, the food and the people
It is difficult to choose just one thing of my entire experience in Kerala, but I narrowed it down to 3! The backwaters, food and people. These things make up my 3 great memories of my time in this region of the south of India.
The backwaters are an amazing and unique place that no traveler should miss. Relaxing, peaceful and beautiful scenery. All while sailing in a boat where you can sleep! The food is varied (although sometimes too spicy), including sauces, meats, fish, rice … the combinations are endless. And the people – smiling, friendly and looking forward to interact with you. Kerala .. miss you so much!
Jairo G is from Spain and blogs at Mochila Nomada 
Why I Love Kerala: Beauty and the Backwaters
"Oh! The Backwaters!…it was my first time in Kerala and its beauty blew me away really… my favorite time in the gorgeous state was at the houseboat in Alleppy and I cannot help but visit those beautiful moments through my memories now… what a treat to my senses it was! Amazingly soulful!"
Preeti Hoon is from India but had never been to Kerala before. She blogs at Dilse Hoon
Why I Love Kerala: The People and The Vegetarian Food
What I love the most about Kerala were the friendly people who were always willing to help us. And also many vegetarian/vegan options, that was heaven to me!
Alexandra Kovocova is from Slovakia and blogs at Crazy Sexy Fun Traveler 
Why I Love Kerala: The Nature, The People, The Hospitality
The animal reserves were great, the tea plantations picture perfect, the food spicy and very tasty. But what made Kerala even more special to me was Keralites themselves.
People from Kerala seemed genuinely happy to meet us and were warm, welcoming. Apart from their hospitality and beautiful smiles, I won't forget their charming  (and confusing) headshake, which mean yes, no, or maybe. How did I know what they meant? Hmmmm… I didn't! 🙂
Pedro Richardson is from Brazil and now lives in London. He blogs at Travel With Pedro 
If you are a blogger and want the chance to experience Kerala yourself then register for season 3 of the Kerala Blog Express!