How to get a Visa on Arrival or E Tourist Visa for India.
Visitors of all nationalities, apart from citizens of Nepal, Maldives and Bhutan, require a visa before traveling to India so applying for a visa is an essential part of planning your trip to India. Recently the Indian government introduced new E visas which has made getting a visa for India much quicker and easier.
This new E Tourist Visa is sometimes described as an Indian Tourist Visa on Arrival , however this is not really accurate as you still must apply for the visa before traveling to India but it does make it alot easier to visit India for short trips than before.
Here's how to get a visa on arrival or E Tourist Visa for India
Citizens from 113 countries are eligible to apply for the E Tourist Visa for India. Including citizens from the UK, USA, Canada, Australia, New Zealand, Russia and most European countries.
However, the E Tourist Visa is only good for short visits to India as it is only valid for a 30 days. If you want to make a longer trip to India you'll want to apply for the old 6 month tourist visa which is more complicated so read my comprehensive guide to applying for an Indian  visa to guide you through the process.
Pin Me!
The application process for the E Tourist Visa is now fully online and it takes 5-6 working days for approval. You must apply no later than 5 days before travelling to India.
The cost of the visa depends on your nationality, for citizens of the US, UK and Russia the E Tourist visa costs $60 (£39) plus a small admin charge. For many other countries, including most European countries and Australia the fee is $48. See the full list of eligible countries here.
However, if your parents or grandparents were born in Pakistan, you will be ineligible to get an E-Tourist Visa whatever your current nationality so unfortunately you will have to apply for a normal Tourist Visa.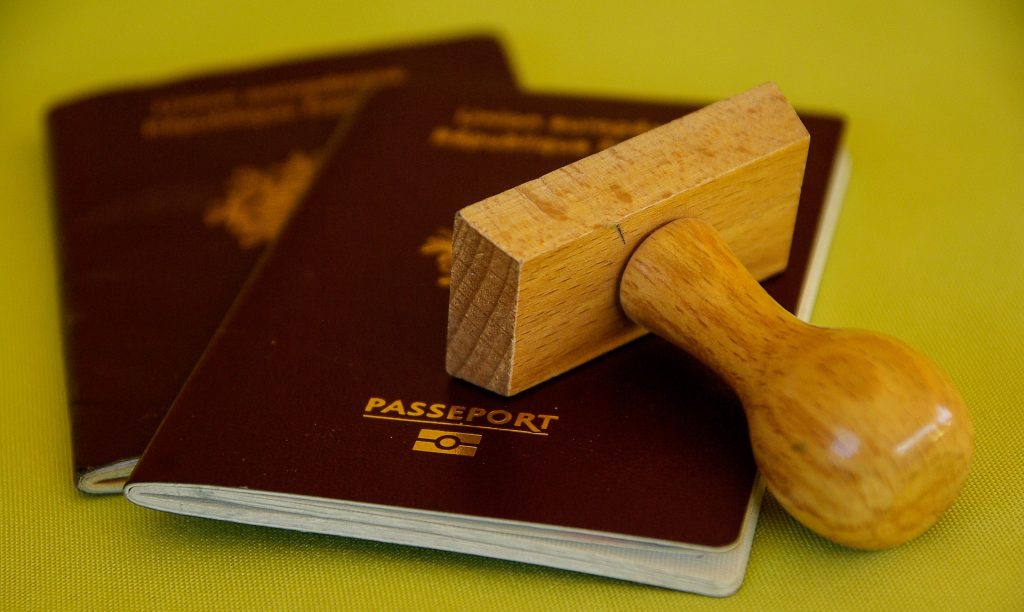 How to apply for the E Tourist Visa (ETV)
You can apply for an E Visa to India on the government website here, no less than 5 days and no more than 30 days before the date of travel. When using the government website the E Visa is sent to you within 3 – 5 days. However, if you use an agent like iVisa you can apply anytime so you don't need to worry about forgetting and your visa is processed and sent to you within 72 hours.
Your passport will need to be valid for 6 months and you will need to upload the photo page of your passport as well as a passport photo of yourself.
Fill out the (long) forms and pay the fee online with a debit or credit card. Your E Visa should be sent to you via email within three to five days and is valid for 30 days from the date of entry.
You then collect your visa on arrival at one of the major airports in India. Be aware that the scheme will now operate at 17 major international airports but if you are arriving in India at a seaport (for example on a cruise) you are not currently eligible to apply for an E Visa. The airports available include; Ahmedabad, Amritsar, Bangalore, Chennai, Cochin, Delhi, Gaya, Goa, Hyderabad, Jaipur, Kolkata, Lucknow, Mumbai, Tiruchirapalli, Trivandrum and Varanasi.
Remember to print off and carry a copy of your E tourist visa with you when traveling to India and present it at the immigration counter at the airport where the immigration officer will stamp your passport with your e-tourist visa for entry into India. You should have a return ticket and enough money to cover your expenses during your stay in India.
The E Tourist Visa is only valid for 30 days and is single entry (and with so much to see, so much diversity and the challenges of traveling in India  1 month is nowhere near enough time in my opinion) The E Tourist Visa is not extendable or convertible and you can only apply for 2 E Tourist Visas for India in 1 year.
How to apply for the E Tourist Visa the easy, hassle free way …
The introduction of the E Tourist Visa has made the process of getting a visa for India much simpler, quicker and cheaper as you no longer have to send your passport away and wait for 2 weeks, however the forms are still very long, applying can be quite tedious and confusing and a small mistake can result in your application being refused.
To take the stress and hassle out of applying for your Indian visa let iVisa sort everything out for you. They charge a service fee but offer a zero frustration policy and to simplify the process even more for you they accept applications at any time and will send your eVisa via email within 72 hours or even quicker if you pay more for rush processing.
Need a longer Visa for India?
There is so much to see and do in India that a lifetime would not enough – many longer term travellers and backpackers still prefer the old 6 month multiple entry visas (you can also get 1 year and American's are eligible for 10 year visas)  although the process for applying for these is more complicated so read my  my comprehensive guide to applying for an Indian  visa to guide you through the process.
Read More:
How to Apply for an Indian Visa (for UK citizens)
Indian Tourist E visa scheme extended to British Travellers
Indian E Tourist visa: essential Information