My Guide to Planning a Trip to India
Incredible India is possibly the most exciting, diverse and life changing place to travel in the world! But India is a country that challenges and frustrates a visitor almost as much as it delights, enchants and rewards which makes planning a trip to India no simple task.
For many people travelling in India is a highlight of all their travels and they return again and again but, for some, they find the culture shock of their first trip to India is quite overwhelming. Many travellers have a love/ hate relationship with India, especially the first time, it gets easier once you get used to India and know what to expect!
The right preparation can go a long way to making sure your first trip to India is memorable for all the right reasons. I've spent over 10 years traveling all around this fascinating country and here's my guide to help you plan a trip to India.
If you want expert help with planning your Indian adventure then contact India Someday. They are expert India trip planners and can help with all aspects of traveling India from creating the perfect itinerary based on your specific dates, interests and needs to booking accommodation and transport and taking all the hassle out of trip planning.
India Someday are perfect if you want some assistance with planning your trip to India but don't want to take a group tour. Check out my experience traveling with India Someday and quote GLOBALGALLIVANTING5 to get 5% off the trip planning fee.
So Here's How To Plan A Trip to India!
Step1: Start researching the best places to visit in India and make a rough travel route
Many people prefer to stay flexible and not to over plan their itinerary for their trip to India. Most of the time I travel this way, India is not a good place to attempt a rushed itinerary and I do not like to have a fixed itinerary because you never know if you will want to change your plans, love somewhere and want to stay longer, or hate somewhere and want to leave or be inspired by other travellers to visit somewhere that you have never even heard about before.
But this is such a vast and diverse country and traveling here can be challenging so it's a good idea to at least research when and where you want to visit and try to plan a rough route around the main attractions that you want to see to avoid wasting time.
And although nothing can ever really prepare you for the culture shock of your first trip to India but it's a good idea to learn as much as you can about this incredibly rich and exotic culture to help you prepare for visiting India. Getting a guide book like the Lonely Planet India Travel Guide
 can help you as you start planning your trip and when you are on the road and is packed with useful information and tips about Indian culture as well as where to go and what to see.
Check out my suggestions for the perfect India Itinerary to get started and see the Top 5 places in India that you'd be crazy to miss.
Step 2: Research the best time to travel to India
India really is a huge sub continent and as such the weather changes considerably depending on where you go. Generally speaking for most areas the best time to visit India is in the winter from November to March as cooler temperatures make traveling more pleasant.
From March things starts to get pretty hot, the heat and humidity of April and May do not make for a pleasant travel experience and the monsoon rains come from June –September.
However, if you plan to travel in the far North or Himalayan regions winter would be too cold – contrary to popular belief it is not always hot in India and it does snow! If you wanted to visit areas like Leh and Ladakh the best time to do this is in the Summer.
Check out this useful infographic by Tripzuki that easily shows where to go and when! Check out the pros and cons of visiting Goa in monsoon and where to travel in July and August to avoid the worst of the rains.
Step 3: Decide which places you want to visit in India and make an itinerary
One of the best things about traveling in India is the amazing diversity in this sub continent – from snow capped Himalayan mountains to tropical beaches, from languid backwaters to chaotic cites and desert forts.
There sure is a lot to see in India but my top tip for traveling India is to take it slow! India is not a place to rush around and trying to see too much will end up in a stressed instead of enjoyable trip. If you have less than 1 month in India then I would concentrate on one area.
Think about what you are interested in – whether it is history, forts and palaces or nature, wildlife, temples or beaches, food or nightlife. India really does have it all but it would take a lifetime to fit it all in that's why many people spend numerous trips for months at a time exploring India. But if you are short on time then you have to decide.
Like This? Pin Me! 
For first time visitors I usually recommend to go South first – get acclimatized to India in laid back Kerala or Goa before tackling the big sights and chaotic cities in the North.
The Golden Triangle is a popular first time route that encompasses the big sights in the capital Delhi, Agra (home to the Taj Mahal) and the pink city of Jaipur. If you have more time then exploring more of Rajasthan – India's most flamboyant state and the fascinating holy city of Varanasi on the river Ganges are essential Indian experiences.
For more suggestions check out my Perfect First Time in India Itinerary. and the Top 5 places in India you really can't miss.
If you want to take a group tour then take a look at the best routes and tours of India I recommend.
Step $: Work out a budget for your trip to India
Traveling in India is so affordable and it is still one of the cheapest places to travel in the world! You could backpack around India for very little money and most backpackers and budget travellers here can travel comfortably and easily on a budget of $20 – $30 per day. Although, as India is modernising there are now many options to travel in more comfort with world class luxury hotels and Western brands giving travellers the temptation to splurge.
See more about how much it costs to travel around India and the average daily budget for backpacking India.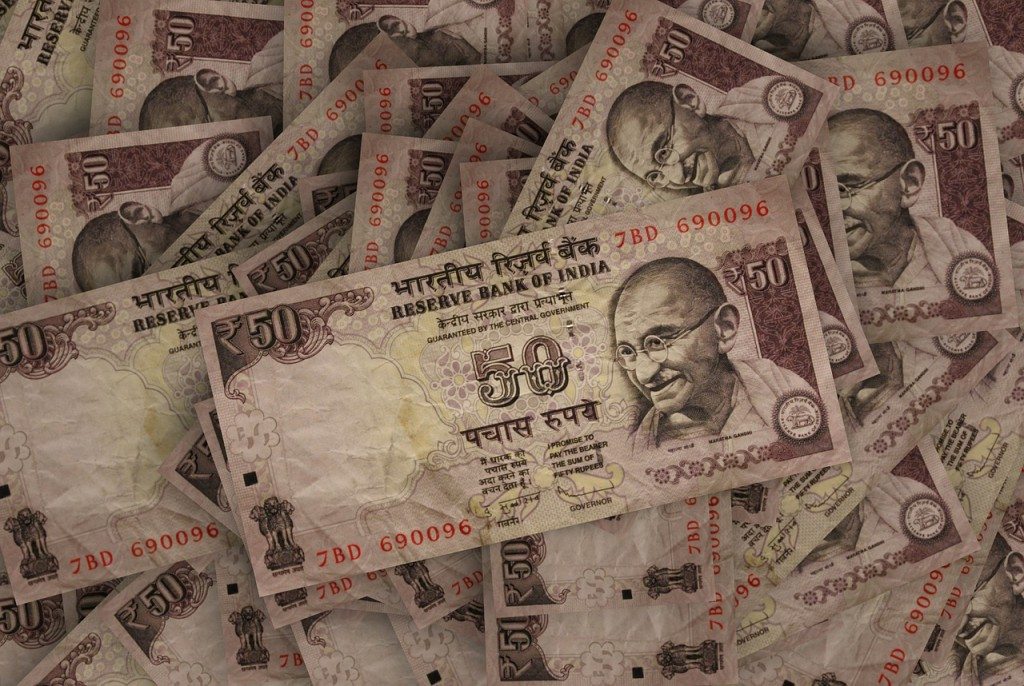 Step 5: Get your vaccinations for traveling in India
One of the biggest worries people have when visiting India is about getting sick.  You should visit your doctor to check if you need any vaccinations and get professional health advice before traveling to India. Don't leave this to the last minute, go about 6 – 8 weeks before traveling because some of the vaccinations require a course of treatment spanning several weeks. The NHS Fit for Travel website has good information about recommended vaccinations as well as health and safety tips for India.
Most travellers make sure all their usual jabs are up to date and get vaccinated for Hepatitis A, Hepatitis B, Tetanus and Typhoid. Vaccines for Cholera, Diphtheria,  Japanese Encephalitis and Rabies are also recommended. If your doctor cannot provide all of these then you can visit a private specialised travel health clinic like Nomad Travel Health Clinic.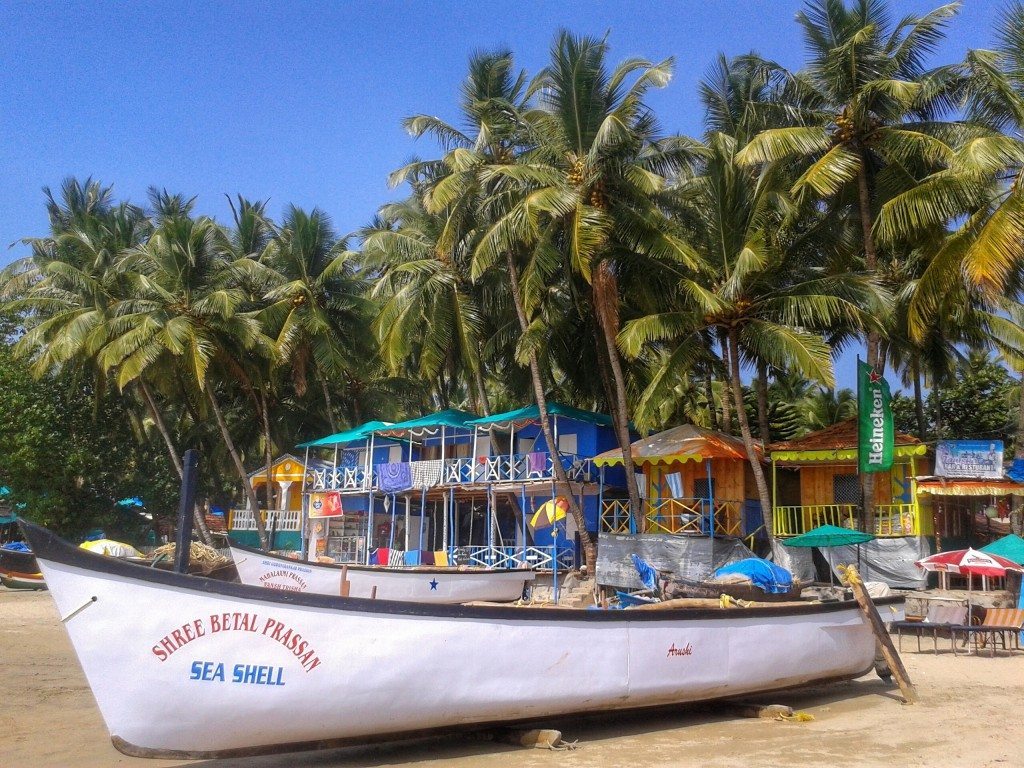 Stock up on a DEET based insect repellent to protect against malaria and dengue fever. In most areas of India the risk of Malaria is low, apart from areas in the North East, see a map of Malaria affected areas here. Many travellers decide that the risk of Malaria is not high enough to warrant the side effects and costs of antimalarial tablets. Talk to your GP or a specialised health clinic and seek professional medical advice about what vaccinations are required and are suitable for you.
Spicy food and lapse hygiene practices do mean that unfortunately many travellers to India do experience a bit of 'Delhi Belly' but most of the time rest and ride through it and you will feel better in a few days (another reason to take it slow)
To avoid getting sick never drink tap water, always drink bottled water and avoid ice. Also be careful with salads, fruit and uncooked food and be really careful with street food too. Many travellers also stick to eating vegetarian food of which there is a huge and delicious variety here. I find it useful to drink pro biotic yoghurts to help build up the good bacteria in my immune system and also take anti diarrhoea tablets and antibiotics like ciproflaxin with you.
See more Tips to avoid getting sick in India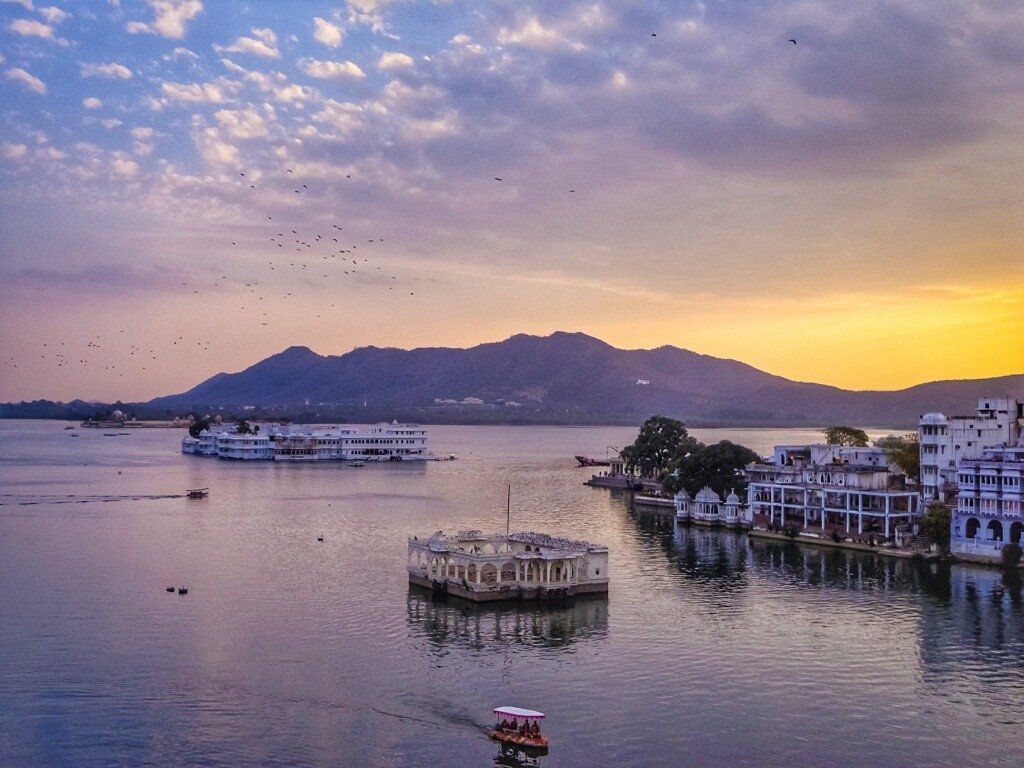 Step 6: Apply for a Tourist Visa for India
All visitors require a visa to visit India, apart from citizens of Bhutan and Nepal. So applying for your visa is a super essentail step in planning to travel to India!
As of Feb 2019 citizens from 161 countries can now apply online for tourist, business and medical E-Visas valid for upto 1 year meaning it's now easier than every before to get a visa for India! Horay! 🙂  Read this post with all the information on how to apply for an E-Visa for India.  
Why is this not one of the first things I recommend for you to prepare? Well, bear in mind that the visa is valid from the date of issue not the date of arrival in India, so you need to plan where and when you will travel in India before applying for your visa to make sure it doesn't expire before your trip!
You can apply for an E Visa to India on the government website here, but there's still quite a lot of paperwork and the fee is non refundable even if your visa is rejected. To save time and hassle its easier and quicker to use a company like iVisa.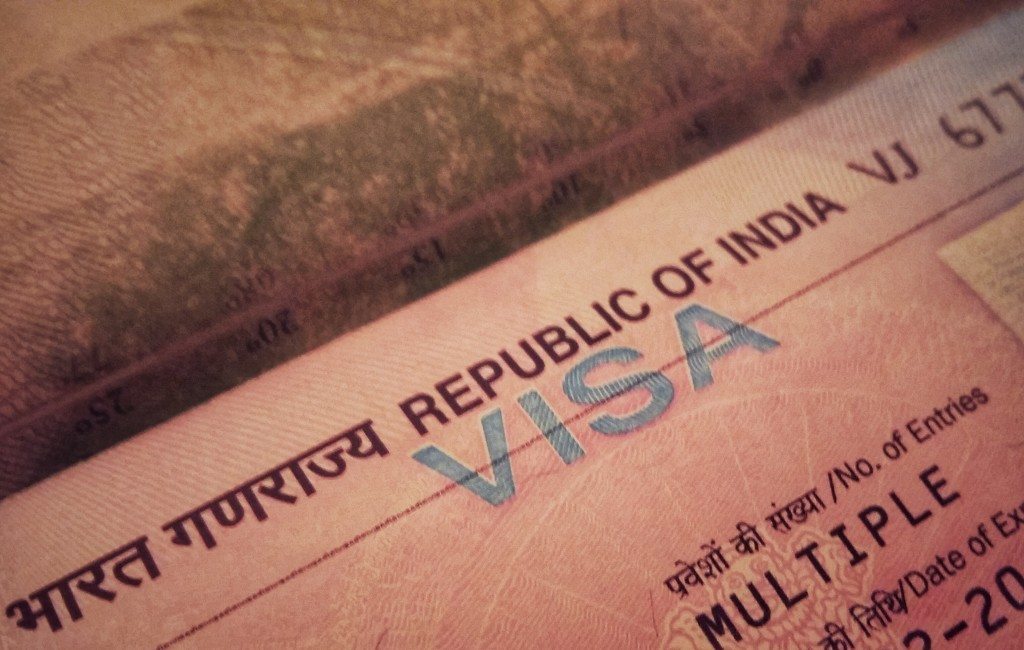 Step 7: Book your flights to India!
Once you've got your Indian visa you can finalise your travel plans, book your flights to India, get excited and let the countdown begin!
I always search for the best deals on Skyscanner because you can search for the whole month and for all airports in India as being flexible will allow you to take advantage of the best deals and cheapest prices. Expedia are also good for booking cheap flights and hotels. It's often cheaper to get an indirect flight and maybe you could even explore a new destination like Dubai, Abu Dhabi, Muscat or Istanbul on your stop over!
My preferred airlines to fly to India are Jet Airways, Qatar and British Airways as these airlines offer the best prices, service and quickest route to India from the UK. If I'm flying to Mumbai or Delhi I usually go direct with Jet Airways and I like getting in the mood for my India trip catching up on all the Bollywood movies and having Indian food on the plane. Air India are often a little cheaper but Jet are much better. Virgin also fly direct from London to Delhi and Mumbai and are also good.
For flying to Goa, you can get direct flights and package holidays from the UK with Thomson  and Thomas Cook in the tourist season. Otherwise you'll have to change in Mumbai, Delhi or the Middle East. I usually go with Jet Airways (changing in Mumbai or Delhi) or  Qatar from UK to Goa as the service, food and entertainment are really good, you get a whopping 45kg luggage allowance with Qatar and they have the quickest and most hassle free connection (changing from a domestic to international flight in Mumbai sometimes requires you to leave the airport and travel to the other airport which is annoying)  Oman Air are also a good choice, the prices are often cheaper but the layover in Muscat is longer and the planes aren't quite as comfortable.
If you are short on time and plan to take domestic flights within India you can find cheaper deals the further in advance you book. Jet Airways and Indigo and Air Asia are the best for domestic flights. You can sometimes find some cheap deals with Indigo and Air Asia but still flying is far more expensive than taking the train, but unlike trains flights do not often get fully booked so flights are good for last minute travel. Again, check Skyscanner whole month to find the best deal.
Step 8: Book your train tickets
India is vast and traveling large distances take a long time. The best way to travel India is using the wide reaching and great value for money Indian railways network.
But in the world's most populous country seats sell out fast and trains are often booked up weeks or even months ahead. It's a good idea to book your train tickets in advance, especially if you are on a short trip or tight itinerary, to ensure that your travels go as smoothly as possible.
Booking train tickets for Indian Railways can seem confusing at first but with Clear Trip it is possible for foreigners to book train tickets online before arriving in India. If you don't manage to book trains in advance you can visit major stations a few days before travel to try and get a ticket from the Tourist or Taktal (emergency) Quota.
Failing that you can always take the bus but taking the train is so much more comfortable and an essential Indian experience.
Find out more about Indian railways and how to book train tickets in my Ultimate Guide to Train Travel in India
Update 2018! You can now book Indian trains and buses quickly and easily on 12Go.Asia!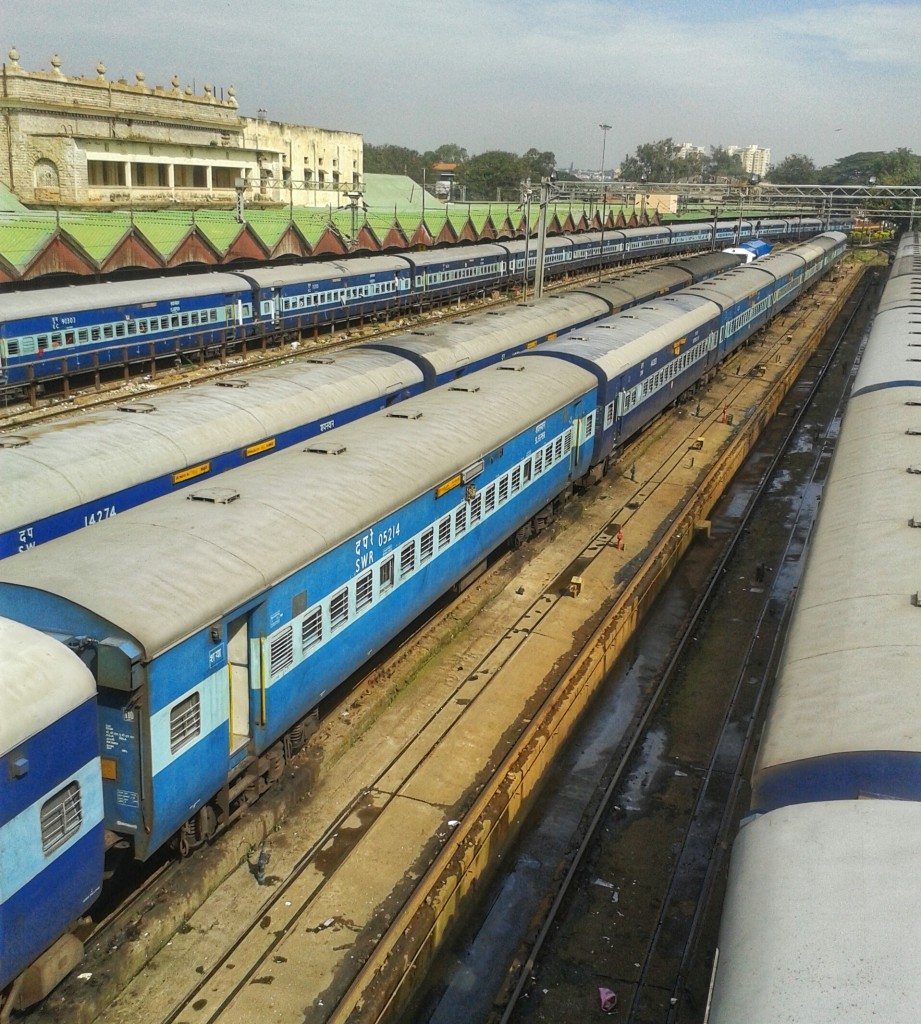 Step 9: Book your first few nights accommodation.
It's usually quite easy to travel around India, turn up and find budget accommodation as you go in most places. Allowing for the spontaneity and flexibility is all part of the adventure in India but I would recommend that you at least book the first couple of nights accommodation. Especially if arriving in Delhi and if your flight arrives late at night you might also want to request an airport transfer to your hotel to avoid hassle and potential scams when you first arrive.
I like to use Booking.com because the price is good, you don't have to pay in advance, if plans change it is usually easy to cancel the reservation and only people who have booked that hotel through Booking.com can leave a review so you can trust the reviews. You can get an app on your phone so you can search and book easily as you travel.
After the first few days, as long as you are not too fussy, you should not have problems finding suitable accommodation when you arrive in a new town. The advantage of doing this is that you can look around the area, inspect a few properties and meet the staff and negotiate the price and actually many of the very cheap accommodation options in India are still not available to book online.
However, I would advise pre booking accommodation during festivals and busy times like Christmas and New Year in Goa or the Pushkar Camel Fair or other festivals when accommodation may become fully booked.
Step 10: Apply for an International Driving License
Hiring a scooter, moped or motorbike is cheap and easy in India and is an especially popular way to get around in places like Goa although first time visitors may find the Indian traffic a bit too chaotic for their liking!  Most guest houses will be able to either rent you a motorbike or know someone that can and most of the time its a pretty casual affair. Expect to pay about 200 – 300 rupees a day for a scooter, more for an iconic Royal Enfield or less if you negotiate a longer term rental.
An international driving permit (the 1949 version)  is required to ride a motorbike in India, you can get this from the Post Office before you leave for only £5.50 and it is valid for a year. Police often stop tourists to check if they have the international driving permit and fine then if they don't –  and be aware that the international permit is only valid when accompanied by your normal driving license so you need to carry both with you.
It is unusual to rent a car without a driver in India, although this is often very affordable if you do not wish to tackle the Indian traffic yourself!
See more and apply for an International Driving License here and see more Tips for riding a motorbike in India here.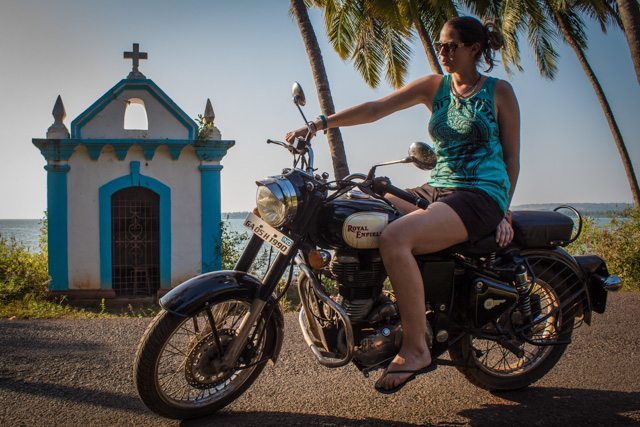 Step 11: Don't forget to take out travel insurance
Anything could happen when your traveling whether in developed countries or developing ones. It's just not worth the risk to gamble with your health and, increasingly so, expensive possessions.
Most insurance companies require that you take out a travel insurance policy before you leave home, check the small print of several policies to find the one that offers the best deal for the amount covered, length of your trip, the activities that you plan on doing and the excess that you are willing to pay if you need to claim.
If you have forgotten to take out insurance before you leave the only exception I know is World Nomads Travel Insurance. They also offer great cover and customer service. It's not worth taking the risk both with your health and as travellers take increasing amounts of technology and valuables on the road with them you will want to be covered for those expensive cameras and smart phones and laptops too.
I use World Nomads because they offer the best coverage and custom service plus you can get cover or extend cover even if you are already traveling whereas most other insurers only cover you if you have not yet left your home country. You can get a quote for World Nomads Travel Insurance here and see more tips about travel insurance in India in this post.
Step 12: Decide what to pack for a trip to India
Packing for India and deciding what to wear can be really confusing for first time visitors, especially for women. When packing for India, it's important to take into account the country's conservative dress standards and it is possible to cover up without over heating.
Loose and lightweight clothing is the best option and remember that pretty much anything you could ever need is available to buy in India, often for a lower price than at home and don't over pack – you can always buy more, it's easy to get laundry done and it's a real drag carrying a heavy bag.
Clothing: Bring loose, light fitting long tops and baggy pants or have fun shopping for colourful India clothes, kurta and salwar kamez – a more practical day to day option that a full length sari. Comfortable, good quality flip flops or sandals and light weight trainers are essential and also bring a fleece for over zealous air conditioning or cold winter nights.
Gadgets: If you only bring one gadget make it your smart phone as it does everything. Get your phone unlocked so that when you arrive you can get an Indian sim card. Obtaining an Indian sim card is not the simplest process but it well worth it as it will make your travels in India a lot easier, and, as a solo female traveller, I would not be without one. See here How to get a Sim Card in India. The easiest way to get connected is hiring a smartphone and Indian sim card from Trabug
Other essential items include ear plugs, an eye mask, hand sanitizer, pocket tissues, a small padlock and flash light, a sleeping sheet and pillow and some medicines and toiletries (for example tampons can still be hard to find) are useful although if you forget all these can be found in India. The Indian adapters are very different from US, Europe or other parts of Asia and difficult to find at home. It's usually quite easy to find ones once you get here but they are usually pretty bad quality. If you want to get prepared you could order an Indian Travel Adapter on Amazon beforehand.
Money Matters: You can't change currency to Indian rupees outside the country but it is easy to get once you arrive in India, a money changer or an ATM is never far away. Notify your bank that you will be traveling to India to avoid your card being blocked.
See more in My Essential India Packing List for Women backpacking India. I also have lots of tips for what to wear in India in this post.
Step 13: Mentally prepare yourself and familarize yourself with India's culture
Although nothing can really prepare you for traveling in India reading up and learning as much as you can will certainly help prepare you for the culture shock and sensory overload of visiting India for the first time. The Lonely Planet India Travel Guides provide some information on the history and culture of India but getting a book like CultureShock! India  offers a more detailed explanation of India's diverse and complex culture.
India is not so much a place you go to 'see' but a place you go to feel with all your senses – the smells, sights, sounds, tastes, colours and everything else can feel a bit chaotic and overwhelming at first but this is all part of the excitement and despite how crazy India seems at first take it slow and you will get used to it.
When you arrive remember to be patient and open minded, expect the unexpected, take it slow and try not to get stressed out or frustrated by the little things.  The Indian people are amazingly welcoming and hospitable although sadly first time travellers to India can be target for many common scams and general annoyances. But with a little research and reading up on the common scams you should soon be able to spot these a mile off and avoid them.
See How to Avoid the Scams and Survive your first time in Delhi and also check out the sorts of common scams and how you can avoid them!
I hope this blog has helped you plan your trip to India! Whilst it's good to be prepared also come with an open mind, open heart and expect the unexpected! Get ready for the ride of your life! Traveling in India can be the most amazing and life changing experience!
Read more India blogs to prepare for your trip to India:
Pin Me