India really is one of the most fascinating and rewarding destinations to travel in, but it can also be the most challenging and frustrating, especially if it's your first time in India! Nothing can fully prepare you for it, but once you get used to the country trust me, traveling India does get a lot easier.
I've written tons of India travel tips on this blog so you can learn from my experiences and make your first time in India a little smoother once you know what to expect.
My Top India Travel Tips For First Timers
Traveling in India is so much more than just a holiday. India is not just an exotic land of forts and palaces, shimmering saris, wondrous deities and fascinating temples, spicy food, chaotic cities, wandering cows and the Taj Mahal.
India is the epitome of transformative travel – it's one of the last remaining places on earth that you can still get a real dose of culture shock, discover something new about yourself and about the world.
Spiritual seekers and yogi's flock to India to 'find themselves' but you can also have life changing experience just marvelling in the diversity of the landscapes, the vibrancy of the festivals, the fervour of the religion, the colour, the food, the people, the rich history and the fascinating culture.
Not matter your reasons for visiting – your first time in India is sure to be an unforgettable adventure!
Here are my top 10 tips to make your first time in India easier
#1 – Expect culture shock and adapt the way that you travel
One of my top India travel tips is to go with an open mind and expect the unexpected! Expect to have your mind blown and to have a healthy dose of culture shock.
India is one of the oldest, most diverse, most spiritual and most densely populated countries on earth. This makes it a truly fascinating place to experience but this also has it challenges.
On your first time in India the culture shock can be a challenging assault on all the senses at first, prepare by learning as much as you can about the Indian culture before you go, these facts about India are a good place to start.
There's no use fighting the culture shock – accept that things don't happen the same way here as they do in your home country and embrace the differences. Leave your Western ideals and logic at the airport because they don't apply here and will only frustrate you.
Come with an open mind and open heart and India will open up to you. India is as rewarding as it is challenging, but ultimately your attitude will effect how much you enjoy and get out of the trip. The best tip I can give you is to be open minded and prepared to adapt the way that you travel to suit India.
If it's your first time in India I recommending booking a decent hotel and investing in an airport transfer and allow some time to adjust to get your trip off to a good start.
I found my first trip life changing but also very challenging, I swung between loving and hating India but my second visit rewarded me and was much easier once I had adapted the way that I travel and understood the Indian culture more.
#2 – Go slow and be patient
This is my main and biggest India travel tip for your first time in India – take your time, India is not a place to be rushed.
Trying to cram in too much in and travelling too quickly will only result in being tired, stressed and frustrated and missing out on the surprises and local connections that make exploring India so incredible.
India is so diverse, everywhere is so different, even just a walk down the street can shock, surprise and awe and getting around, or getting anything done, always takes longer than you think. Be patient and get used to waiting around.
If you only have a short visit for your first time traveling India focus on seeing one state or region in detail rather than trying to rush around the whole country in a few weeks. I did this on my first time – never again!
For inspiration on planning your trip check out my ultimate India itinerary that covers all the highlights – I recommend spending 3 months traveling in India to see it all. If you have less time just focus on one region.
#3 – Be cautious about who you trust
I hate the amount of negative publicity regarding travel in India and the country doesn't have the best reputation as a safe place for solo female travellers. But you do need to be on your guard to avoid the scams and hassles, especially in the North and especially on your first time traveling in India.
The hassle and scams are most prevalent around airports, bus and train stations and popular tourist monuments. But even though people will try their best to get you to part with your money in some way, they are usually not trying to hurt you and I have never felt physically threatened in India.
The majority of Indian people are some of the most open, friendly, wonderful and amazingly hospitable people I've ever met, after a while you will be able to tell who is genuine and who isn't, always trust your gut instinct, just don't be naïve.
See more India Travel Tips – Dealing with Scams and Hassle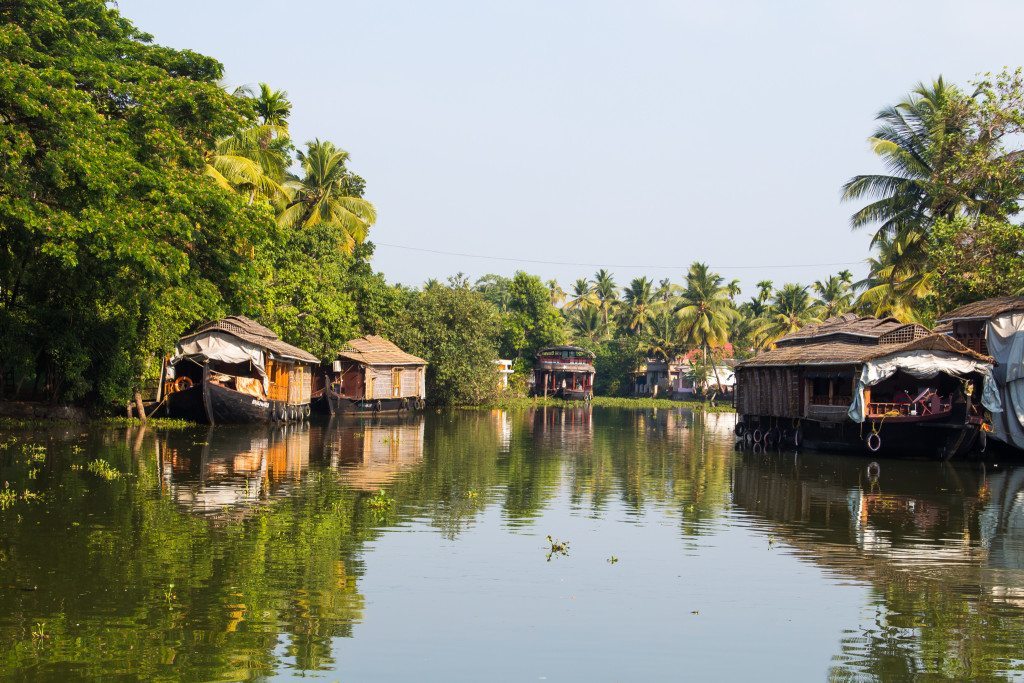 #4 – Go to South India first
Many people arrive in India in Delhi and travel the Golden Triangle route first. While there are undoubtedly some of the most amazing things to be seen here the North of India is where you will find the most hassle.
One of my top India travel tips for first timers is to start in South India – it feels cleaner, less chaotic and I've always felt alot safer and less hassled in the South of India. Here's more about the differences between North and South India.
I always suggest to my friends, especially solo female travellers, to start their trip somewhere like Goa or Kerala for their first time traveling in India and work their way up to the North and factor in some time out in the countryside.
See more India Travel Tips – Where to go: My Perfect Itinerary for 3 Months Traveling Across India
#5 – Cover up and dress conservatively
There has been a lot of bad press recently regarding the safety of solo female travellers and women in India. While I agree that women need to be cautious in India, don't be put off discovering one of the most amazing travel destinations there is.
On your first time in India it can be confusing figuring out what to wear. India is traditionally a conservative country so cover up to avoid unwanted attention which will make you feel uncomfortable and to respect the local culture.
Even tight fitting Western tops and yoga leggings may be too revealing but you can buy colourful, light weight Indian clothes like Kurtas and Salwar Kameez to try to blend in a little and cover up without over heating.
In the modern cities and on the beaches of Goa you'll see young Indian women wearing modern, western fashions but as a foreigner you'll attract more attention anyway so I'd always be cautious not to attract even more by showing too much skin.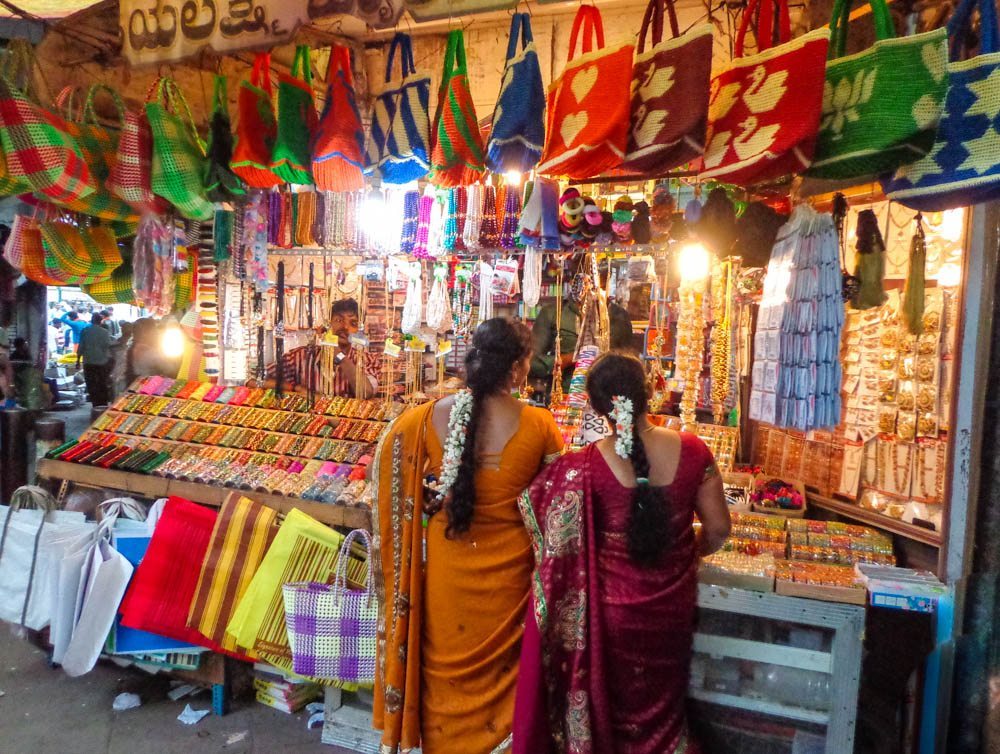 #6 –  Remember the price is always negotiable in India
It can be hard to get used to but if you don't learn how to haggle then you will constantly be paying over the odds for almost everything. Most items in supermarkets has the MRP printed on them so look out for that and make sure you always have plenty of change on you as shop keepers and taxi drivers often don't have change.
Some prices are fixed, like trains and buses, meals in restaurants and attraction fees which have different prices for Indians and foreign tourists. You'll need to haggle at market stalls and can sometimes negotiate a cheaper rate on a tour or a room if you are staying for a longer time.
Always, always settle of a price first before using a service like a taxi or auto rickshaw, to avoid nasty arguments later. The best thing to do is to find out the price beforehand and then ask the rickshaw driver if he will do it for that price and be firm to avoid being taken for a ride.
Some Indian cities now also have online taxi apps like Uber and Ola which are often safer and cheaper, but some tourist destinations, like Goa, don't allow them.
See more India Travel Tips – Shopping and Haggling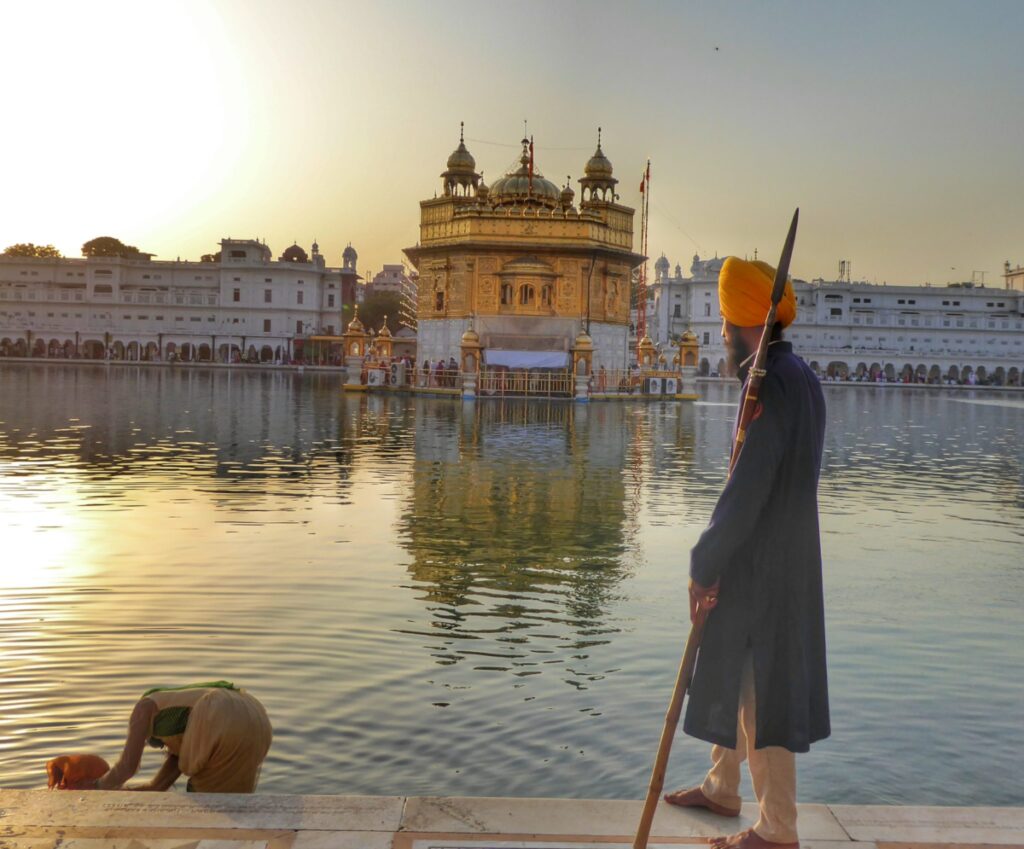 #7 –  Be assertive but don't loose your cool.
Touts and scammers can often tell that it's your first time in India and might try to take you for a ride. If this happens then sometimes being polite won't get you anywhere.
One of the most important India travel tips I can give is to sometimes be confident instead of polite – don't be afraid to be assertive, stand your ground and stand up for yourself if you feel you are being taken for a ride or made to feel uncomfortable.
Don't be so polite that you look weak but try to stay calm. It might seem rude but it's often best just to ignore hassle from touts and try to retain an air of confidence.
At the same time, sometimes you have to accept that foreigners will always pay more so don't sweat the small things, know when to give in to save your sanity.
Just keep it in perspective, there is sadly still a lot of poverty in India. Is worrying about a few dollars worth ruining your day and do you really need to haggle over an extra 50 cents when that could go toward feeding a whole family?
#8 – Look after your health
India is changing and modernising fast but it's still a pretty dirty country and many travellers do get stomach upsets at some point, especially on their first time in India as they have not built up any resistance to the germs there.
Make sure you get all your vaccinations before leaving, never drink the tap water and be really careful what you eat by avoiding meat and uncooked foods like salads and also ice in juices.
It's also a good idea to carry soap or a hand santizer and toilet paper around as these are rarely found in public places or budget hotels and most Indians eat with their hands.
Most Indians are vegetation and many travellers also choose to go veggie here as there is a huge choice and you are much less likely to get seriously sick from badly prepared veggies than meat or seafood.
See more India Travel Tips – How to Staying Healthy while traveling in India and Do you really need travel insurance for India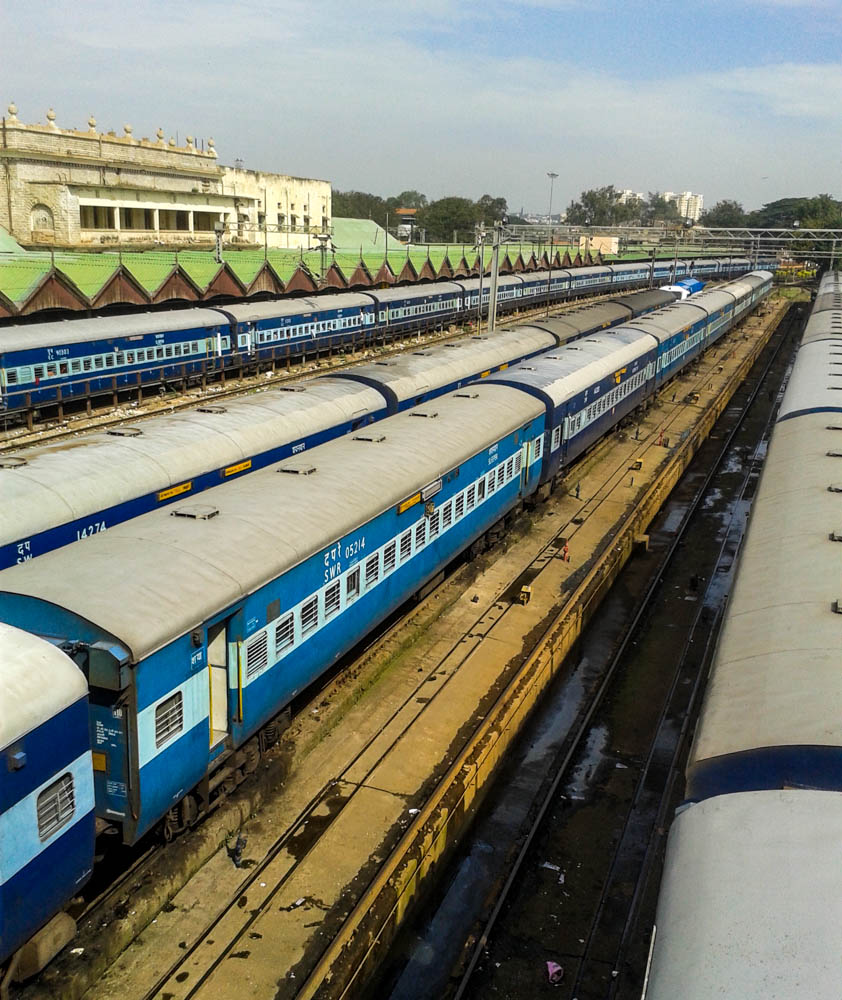 #9 –  Book trains in advance
India is huge and it takes alot of time and effort to travel the long distances. If it's your first time in India you might not realise just how long it can take to get around.
There is a huge network of trains, buses, domestic flights, taxis and rickshaws that can help you to reach almost everywhere in India. The Indian Railways network is excellent and great value for money but due to the massive population, trains get booked up weeks in advance so it's a good idea to plan your itinerary and book your trains in advance.
I much prefer to travel by train rather than taking bumpy, chaotic night buses so I book my trains as far in advance as I can making for much smoother travels. You can now book Indian trains online at 12GoAsia which makes the process much easier.
See more India Travel Tips – The Ultimate Guide to Booking Indian Train Tickets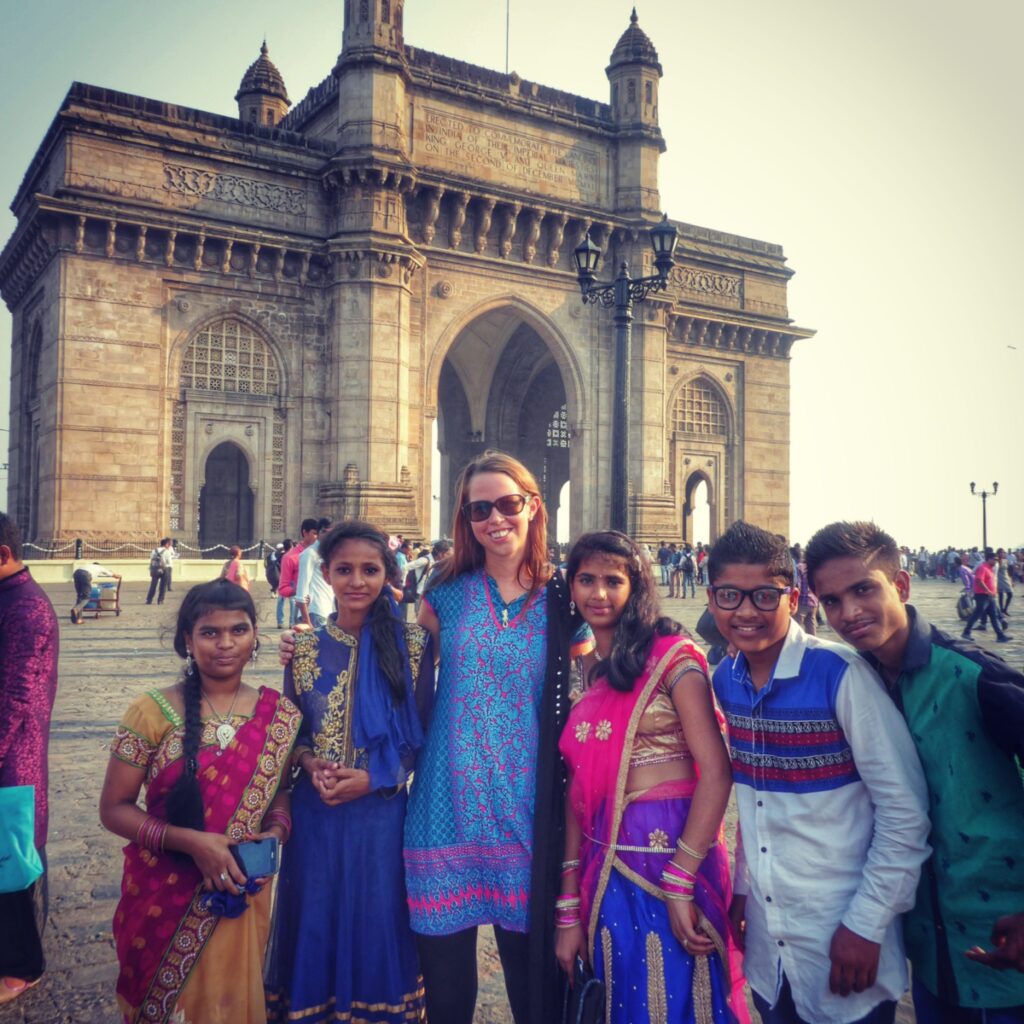 #10 – Just Go!
Yes, your first time in India will be more challenging than traveling in some other countries but it's totally worth it – just be prepared to have your mind blown!
Some people describe a love hate relationship with India and while it's not a walk in the park don't let the challenges put you off, you will learn to deal with it and be rewarded with the most amazing experience.
My biggest India travel tips are just to use your common sense and know when to accept an invitation, when to argue your case or when to give in or walk away. Be cautious but don't let fear and worry ruin your trip or stop you from experiencing things. Try to have a positive and open minded attitude and positive things will happen.
If your still unsure, or if it's your first time traveling in a developing country, then it's a good idea to join a group tour for the first part of your trip, especially if you are a solo female traveller.
By joining a tour you'll be able to enjoy India more without any stress or hassle. Once you are more acclimatized with India and feeling more confident, you could travel onwards independently, hopefully with some new friends that you made on the tour.
Check out my favourite group tours of India if you don't want to go it alone or search all the India tours available (and read the reviews) on Tour Radar.
Pin Me! 🙂
Your first time in India may be challenging when your there, but as soon as you leave you will be already planning your next trip to go back and experience it all over again!
Do you have any more tips for first timers traveling in India? Leave your tips in the comments below and help out other travellers! 🙂 
Read more India travel blogs: