My Top Tips for Women and Solo Female Travelers in India
Unfortunately, India doesn't have the best reputation as a safe place for women or solo female travellers. There has been a lot of negative press about women and solo female travel in India, but, I've been traveling around India independently, on a budget and mostly solo for years happily and safely.
I love this country, traveling in India is an amazing and life changing experience. So I want to share with you my tips for other solo female travellers and women traveling in India with the hope that I can put your mind to rest that India is not as scary as you may have heard! 
That said, I do agree that, especially on your first trip to India, it can be a difficult country to travel in, even more so for women and especially for solo female travellers. Of course you do need to be cautious when traveling in India but it's not as bad as the media might make it out to be.
So please don't let fear stop you from experiencing the most amazing, mind blowing, magical and life changing travel destination there is – it really is Incredible India and the rewards certainly outweigh the challenges!
Pin me and help other female travellers! 🙂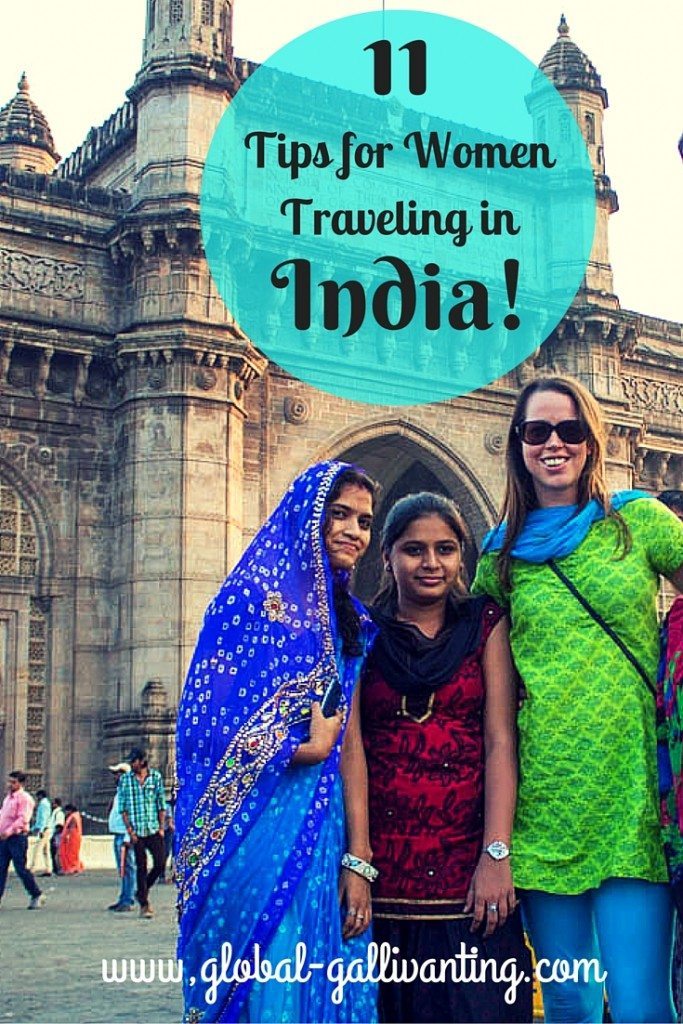 My travels as a woman in India
I first came to India in January 2013 for 2 months and my first few days traveling in India were difficult – India was a massive culture shock, totally overwhelming, I found traveling here really challenging and got sick a lot which didn't help but I still fell in love with India.
I also made a lot of mistakes on that first trip which I learned from and when I returned in October 2014 for my second trip I found traveling in India so much easier because I  had got to know, love and understand more about India and I adapted the way I travel to suit India; I go slower, I am more confident, more assertive and less easily shocked and I know how to avoid being in situations where I might feel unsafe.
You can read more here about how I adapted to make traveling in India easier in my Top 10 Tips for your first Time Traveling in India and don't make these 5 common mistakes made by travelers when visiting India for the time. 
By the 3rd trip I felt at home here, the 4th time I didn't want to leave … now I'm based in Goa and I've stopped counting – there's just nowhere else on earth quite like Incredible India and honestly in all this time I've never really felt unsafe as a woman traveling in India, even when traveling as a solo female.
Should solo female travellers take a tour in India?
I've always preferred independent travel, I like to go where I want, when I want. Throughout my 24 months of traveling in India I have traveled both with my boyfriend, with female friends, in groups and on tours but most of the time now I travel India solo.
However, on my first trip to India, sometimes when it was overwhelming, I really wished I had taken a tour. If it's your first time traveling somewhere like this and you are a solo female traveller you might enjoy your experience more if you join a group tour. If you're backpacking India for a longer period of time join a tour for the first week or so as you'll be able to enjoy it more without any stress or hassle.
Then, once you are more acclimatized with India and feeling more confident, you could travel onwards independently, hopefully with some new friends that you made on the tour.
Make sure you pick a reputable tour company and check the reviews thoroughly as some tour guides can be unprofessional. I recommend checking out all the India tours available on Tour Radar as you can also check real reviews there from previous travellers.
My favourites tour companies for solo female travellers are G Adventures and Intrepid. Both these international companies run awesome, award winning, socially responsible, small group tours for all budgets and interests and have some great itineraries and tours around India.
I like G Adventures as they not only visit the famous sights but also often include off beat and cultural experiences like homestays and craft or cooking classes in their tours. They also support many charities like street kid projects in Delhi and pink cabs, so you'll get a chance to support and visit them as part of the tour.
One of the best starter India tours is the Golden Triangle. It's 8 days and starts and finishes in Delhi meaning you could tick off the main sights and busiest cities with a tour and then travel on independently after that.
Intrepid are also good and they also have an initiative to help empower women by employing more women as tour guides and they are especially keen to do this in India where almost 70% of their clients are women (see an article in the Guardian about it). Check out Intrepid's last min deals to get 25% off.
There are loads of different itineraries to choose from, to help you decide have a look at my recommendations for the best tours in India.
Best Places for Solo Female Travel in India
If you are a solo female traveling India alone then I would recommend to start in South India. I find traveling in South India easier, cleaner and less hassle. I always suggest to my friends, especially if traveling as a solo female, to start their trip somewhere like Goa or Kerala for their first time in India, then work up to the big cities and sights of North India.
Places like Rishikesh and Dharamshala in the foot of the Himalayas are also a lot more chill and are some of the best places for solo female travel in India.
While the most popular tourist sites like the Taj Mahal are found in the capital Delhi and the Golden Triangle these are also the most hectic places and the worst places for solo female travellers in India.
Read here why Kerala is the perfect place to start traveling India and My Perfect Itinerary for 3 Months Traveling Across India
My Top Tips for Solo Females and Women Traveling in India:
I've found that over time I've built up a couple of safety rules for myself that have become second nature that I thought would be useful to share these for other solo females travellers and women traveling in India.
Whilst these tips are written with women in mind some could also be helpful for everyone traveling to India to avoid stress and hassle. Make sure you read till the end because the last tip is the best and most important! 
1. Be 'culturally aware 'and adapt the way to travel to suit India
India is a ancient, traditional and very different culture to the Western world. There's no use trying to fight it, accept that things work differently here, embrace the differences and go with flow and you'll enjoy traveling in India alot more.
Come with an open mind and open heart and India will open up to you. Traveling in India is as rewarding as it is challenging but ultimately your attitude will affect how much you enjoy and get out of the trip. Try your best to fit in with Indian culture both for your safety and sanity!
You could even try starting your trip with a homestay or something where you can learn about Indian culture though your host family to help you acclimatize.
2. Be confident and assertive instead of being polite
One of the most important things for women traveling in India, or anywhere else really, is to be confident. assertive and hold yourself well.
Forget about being polite, it may be taken as a sign of weakness, be prepared to stand up for yourself and don't be afraid to speak out. Make a scene if you feel like someone is hassling, cheating or 'eve teasing' you then if you shout and shame them, often someone will come to your aid.
I also find it best to ignore people, especially salesmen or touts or just men who want to take selfies with me, saying a polite no thank you is still engaging with them and could be mistaken for a sign of interest.
My most important tip for women traveling in India is not to look like an easy target, act confident even if you aren't!
3. Cover up and dress conservatively 
Women traveling in India should know that India is a conservative country and although times are chaning and you'll see young women in the cities wearing western clothing, showing skin will lead to unwanted attention.
Respect local culture and avoid unwanted attention, which at the very least will make you feel uncomfortable if not unsafe, by covering up. I found that even Western tops and trousers got too much attention because they were tight fitting and too revealing and I prefer to wear colourful, light weight Indian clothes to try to blend in a little and cover up without over heating.
This doesn't mean you have to wear a 5 foot long sari (although it is really fun to dress up in one while you're in India!) I usually wear a kurta (long top) or salwar kameez (loose fitting long top and pants) with a dupatta (scarf)  I also find a dupattas useful to cover my nose and mouth from pollution if I'm in an auto rickshaw and stuck in traffic.
Of course, in Goa and in affluent areas of the big cities women often wear Western clothes. But as a Western women traveling in India you will get more attention than Indian women anyway. So often its better to cover up and err on the safe side to avoid unwanted attention.
Read More: Solo Woman Travel Guide: Top tips from top bloggers for staying safe when travelling solo
4. Copy the local women
Local Indian women know best so follow their lead. In some cities like Mumbai or Bangalore it's common to see young women wearing jeans and in Goa no ones really going to pay any attention if you're wearing shorts and a strapless top.
If local women are wearing it I usually assume it's OK for me to wear it but I often carry a dupatta in my bag just in case I feel like I should cover up a bit if I'm wearing a strapless top.
I also watch how other women are carrying themselves, if a street is full of women alone or families then I feel safe, if there are no women then it's probably not safe for me to be out either and time I headed back to my hotel.
5. Avoid traveling or wandering alone at night
Women traveling in India should be cautious about moving around at night alone. If going out with friends make sure you always come back together and book a cab through a company like Ola where the journey is tracked.
I also try to avoid taking public transport alone at night wherever possible. If I do I make sure I'm riding in the ladies carriages or take an AC class train and always book the upper bunk.
On buses women should sit at the front near to the driver and if you are alone on a sleeper bus book the 2+1 sleeper or you may find yourself too close for comfort with a stranger on a long bumpy bus ride but generally, I plan my travels more carefully when I'm alone and if I can travel in the day time I feel much safer doing that.
Read More: Top solo women travel destinations recommended by women bloggers
6. Don't arrive somewhere new late at night
I also plan my travels, even if I am with male friends, so that I do not arrive into a strange city in the middle of the night.
I hate the hassle and scams that you find at airports, trains and bus stations and you're most vulnerable and likely to get scammed when you are tired and have just disembarked after a long journey in a strange city and it's even worse at night.
I got scammed and really scared in Delhi so now I never arrive at night. If it's unavoidable then book a reputable hotel with an airport transfer and you should be fine.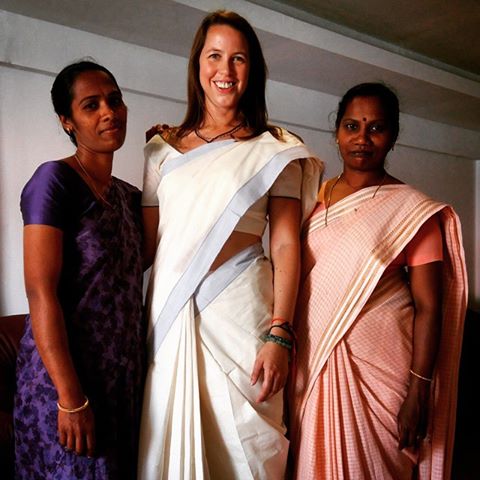 7. Be aware of cultural differences and how you relate to men
Let me start by saying that this doesn't apply to all Indian men, I have a lot of great friends who are Indian men and India is changing and modernizing so quickly.
However, women traveling in India should be aware that the mindset of many Indian men is probably different from what you are used to. I am very careful about how I relate to men in India and I never completely trust anyone (I mean anyone not men, women, children, policemen or other figures of authority) until they prove they can be trusted.
Because India is a conservative society, some, usually less educated, Indian men may perceive a Western woman to be easy or promiscuous. In Indian culture women don't generally make eye contact, smile, or flirt with men they don't know. An everyday gesture like a smile may be taken as flirtatious and as an invitation for sex.
As a Western woman I take care to keep these cultural differences in mind, dressing conservatively is one thing, but also being aware of how a man may perceive me and taking care not to exaggerate these views or be overly friendly and give him the wrong idea.
I never allow groups of men to take photos and selfies with me (I get asked many times every day) as it can often lead to an uncomfortable situation. Of course, not all men are like this and I hate to stereotype – I just think it something that Western women traveling in India need to be mindful of.
8. Be careful who you trust
Whilst Indians are usually wonderfully generous, friendly and hospitable people you can't be naive and trust everyone.
You do need to be on your guard to avoid the scams and hassles when traveling in India, especially in the North and the hassle is worst around airports, bus and train stations and popular tourist monuments.
Even though they are usually just trying to get you to part with your money and are not trying to harm you, I find the best option is to just walk confidently past, ignore them all, don't believe everything people say and be careful who you trust.
9. Always trust your intuition or gut instinct 
Whilst the hassle can be really annoying don't let a couple of scam artists jade your opinion of all Indian people. Honestly the most incredible things can happen in India if you have an open mind and an open heart and I have been amazed more than once by the hospitality of Indian people (see the time I got invited to an wedding anniversary party in a small village near Khajuraho)
After you've been traveling in India for a while you will be able to tell who is genuine and who isn't, don't be afraid to accept an invitation but always trust your gut instinct. I often decide not to stay in a hotel or get in a rickshaw simply because I looked in the eyes of the guy and something didn't feel right.
10. Take your a mobile phone and get an Indian sim card
In India there are more mobile phones than toilets everyone has one and as a woman traveling in India alone I feel a lot safer with one. I can keep in touch with people, call to book a hotel room and get the guesthouse to pick me up or to call a cab (or use an app) or call for help if needed.
By having internet on my phone I can always bring up a map if I'm lost and when I'm in a rickshaw I can track where he is going on the map to make sure he is going the right way and doesn't overcharge me.
Getting an Indian sim card requires a bit of paperwork and can be a bit of a hassle but it's well worth it – you can see my guide on how to get an Indian sim card or make it easy with Trabug who will deliver to your hotel a smartphone and local 4G Indian sim card ready to go. (More info here)
11. Keep it in perspective
Although I've just been through a long list of safety tips I'm not saying that it's unsafe for solo females or women traveling in India. Not at all.
Whilst I am cautious as how as act as a solo female traveller in India, I do not often worry about theft or violent crime here. Keep it in perspective that, most of the time, hassle is just hassle, they just want you to part with your money, not actually to hurt you and, although it can feel overwhelming at first, I've never felt physically threatened.
India is a very religious country, most people still believe in karma and that guest is God and there is always someone happy to help you out. I even find that when I travel totally solo other women fussed over me and looked out for me (thanks for the sisterly love!) and it was easier for me to make connections with local people.
The huge majority of Indian people you meet are friendly, amazing, curious, generous and so warm hearted. Encounters with them are part of what makes traveling in India so incredible.
Once you get over the culture shock and adapt your way for traveling to suit India, as long as you take sensible precautions, it's no more unsafe than any other place and now I don't feel any less safe in Mumbai than in London.
India is changing very fast but for me India is still the most amazing ultimate travel destination. Don't let scare mongering and fears for hassle, dirt, poverty or safety put you off experiencing it!
Take sensible precautions, don't flash too much flesh or wealth, act confident even if you are not and be cautious at night, use your common sense and trust your instinct and you'll find that people all around the world are much the same – most people want to feed you, hug you, talk to you or have their photo taken with you rather than hurt you!
The most important thing I've learned for over 2 years of full time travel is that the world is not a scary place and people are inherently kind! 
Sometimes we need to switch off the news and actually get out there and experience the world – it's often a lot less scary than they make it out to be!
Want some more India travel tips? Check out:
Top female travel bloggers reveal why women love traveling in India
My top tips for first time visitors to India 
Hippie in Heels – Tips for solo female travel in India 
Breathe Dream Go – My top tips for women travelling in India
It's also a good idea to check out the travel advice from your government – like Advice for women traveling abroad  and Travel advice for India from the UK Government website.
Did you find this useful? Pin me!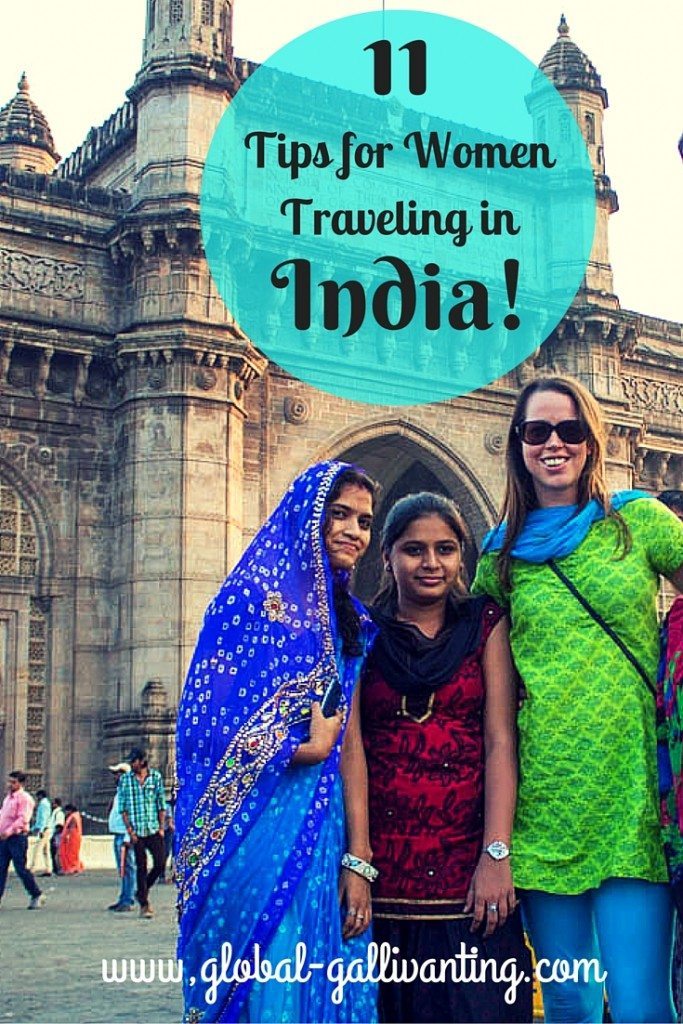 Have you traveled alone as a woman in India?  How was your experience? Do you have any more tips for other women traveling in India or a question that I haven't answered?