21 Quirky, little reasons why I love India so much
It's no secret how much I love India – since I first set foot in this incredible country in 2013 it has taken me on a life changing, exhilarating journey. At first it was difficult and a little overwhelming, but now I feel incomplete whenever I'm not in India – this country has just captivated me so much!
For me, travel is all about the experience, it's more about feelings than iconic sights. I don't travel to tick off a bucket list of famous sights and often I find that it's the little things beyond the tourist attractions that give you the most meaningful connection and insight into a country. These become the things that you love the most, that remain as the most treasured memories and linger long in your mind and heart even after you've left.
These are the moments that made me love India, the moments that you can never truly experience by looking at photographs, reading an book or even watching a movie. It's the little things that count, that create the journey and for that you have to go there to experience it yourself and to fall in love!
Traveling in India is an experience for all the senses and the reasons I love India are not due to the obvious, famous attractions like the Taj Mahal or even the beaches of Goa (although they are pretty hard to leave!) It's the little everyday things, everyday sights, sounds and smells that leave a lasting impression and keep me returning to this incredible country again and again…
Pin Me! 🙂
Here are 21 little things that made me love India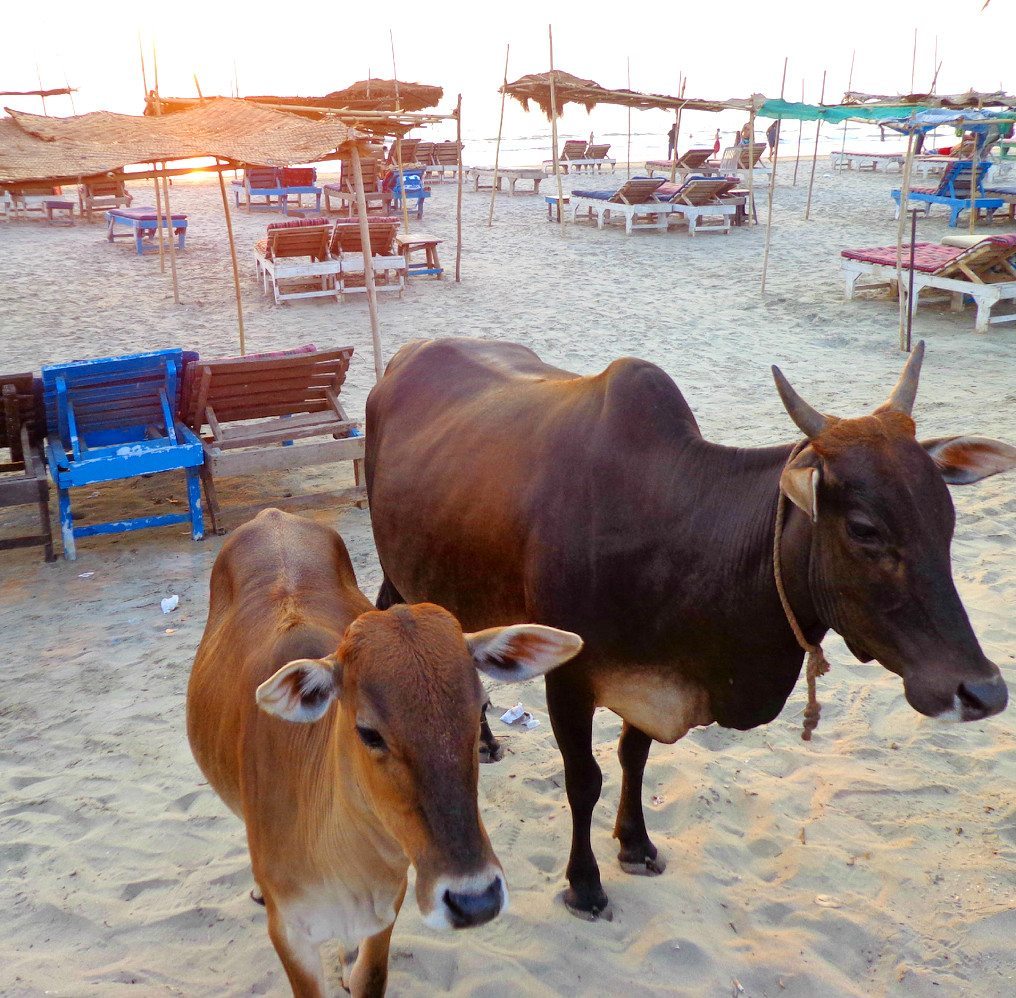 There are animals everywhere, holy cows, skittish goats, friendly dogs, mischievous monkeys,  pigs and wild boars and even the odd elephant and camel all freely roam India's crazy, chaotic and captivating streets.
The smell of incense and the sound of soft chanting from the temples at sunset and the golden dewy glow of sunrise or sunset across the paddy fields that give everything a magical and mystical aura.
The flash of colour and glitter of the colourful and elegant saris
Watching the countryside rumble past from the open windows of the train
Life is lived in the open and is uncensored and unsanitized, it may be a little overwhelming at first but it's real and it makes me feel so alive!
India is so diverse, everywhere is different it feels like many countries all in one. With so much diversity you could never get bored – in fact it would take a lifetime to see and experience all India has to offer!
Everyone is family, everyone is auntie or uncle or sister or brother. The unity and tolerance in this densely populated country is quite inspiring.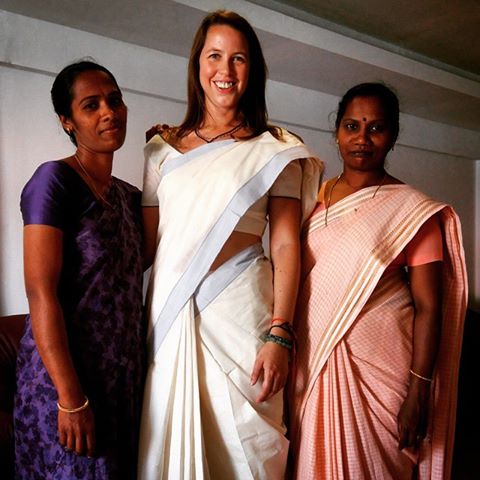 The kindness of strangers is humbling – there is always someone to help you out in India not to mention the famous Indian hospitality. You will never feel lonely in India and the people are one of the biggest reasons I love India.
Sweet, milky chai in the morning and creamy mango lassis
The Indian head wobble – confusing at first; it could mean yes, no, maybe, I haven't a clue, but you'll soon start to make sense of it and it's infectious you'll soon find you own head wobbling too!
God is everywhere! The colour, variety, stories, devotion and tolerance in India's kaleidoscope of religions is intoxicating. There is a god in India for every inclination and a festival for every occasion.
There is a surprise around every corner and every day is a new adventure.
Getting change in sweets.
Vibrant festivals and the celebration and embrace of simply being alive!
I love how everything is decorated even the trucks – making a utilitarian object into something of joy and celebration in a unique Indian way!
Life is lived more fluidly here, it may seem chaotic at first but there is a method in the madness.
Everything is possible in India!
India can teach you to worry less, to just go with the flow and let go of the need to control, understand and explain everything.
'Jugaard' – Indian's have ingenious and imaginative ways of fixing things it's fascinating to watch and after a while you may find yourself thinking creatively and coming up with your own 'jugaard 'solutions!
India is imperfect, it is raw, it is real and the beauty in the dirt and the faith within the chaos reassures me that it's ok not to be perfect.
India can really teach you alot and can be a transformative and life changing place to travel in.
How has traveling in India changed you? Why do you love India!?
Want more? 
Read why these Top Female Travel Bloggers Love Traveling in India
Find out How to Prepare for your First Trip to India
Check out my Top Tips for Women Traveling in India
Liked This? Pin Me! 😉
Also Check out
30 travelers share why they love traveling in India  – BreatheDreamGo 
6 Reasons why Traveling in India is a Life Changing Expereince – ThoughCatalog