My Review of Traveling with India Someday
I've just spent an incredible 12 days travelling around North India, from Varanasi, through Khajuraho, Orccha, Gwalior, Jaipur and ending in Delhi. Even though I've travelled to some of these places before and around India many times, this trip was a little different because instead of winging it as I normally do, I used the services of a company called India Someday to help me plan and organise my trip.
I'll be writing more soon about the places I visited on this trip, but first here's a quick recap of the trip and a review of my experience traveling with India Someday.
Pin me 😉
Why I travelled with India Someday
I've been travelling (mostly independently) around India for more than 2 years now and whilst I believe you can travel India safely and enjoyably as a solo female traveller, I'm also the first to admit that it is not the easiest place to travel and often a little extra comfort or assistance can go along way to ensuring you have an enjoyable and memorable trip for the right reasons!
However, sometimes I feel there is a huge gap between going it totally alone and the inflexibility of an organised tour. To be honest, I've never been a huge fan of group tours as I prefer to travel independently and at my own pace, however India is such a huge country and somewhere wherea little assistance is certainly worthwhile, especially for the first time and if you're a solo female traveller like me so wouldn't it be great if there was something to fill this gap?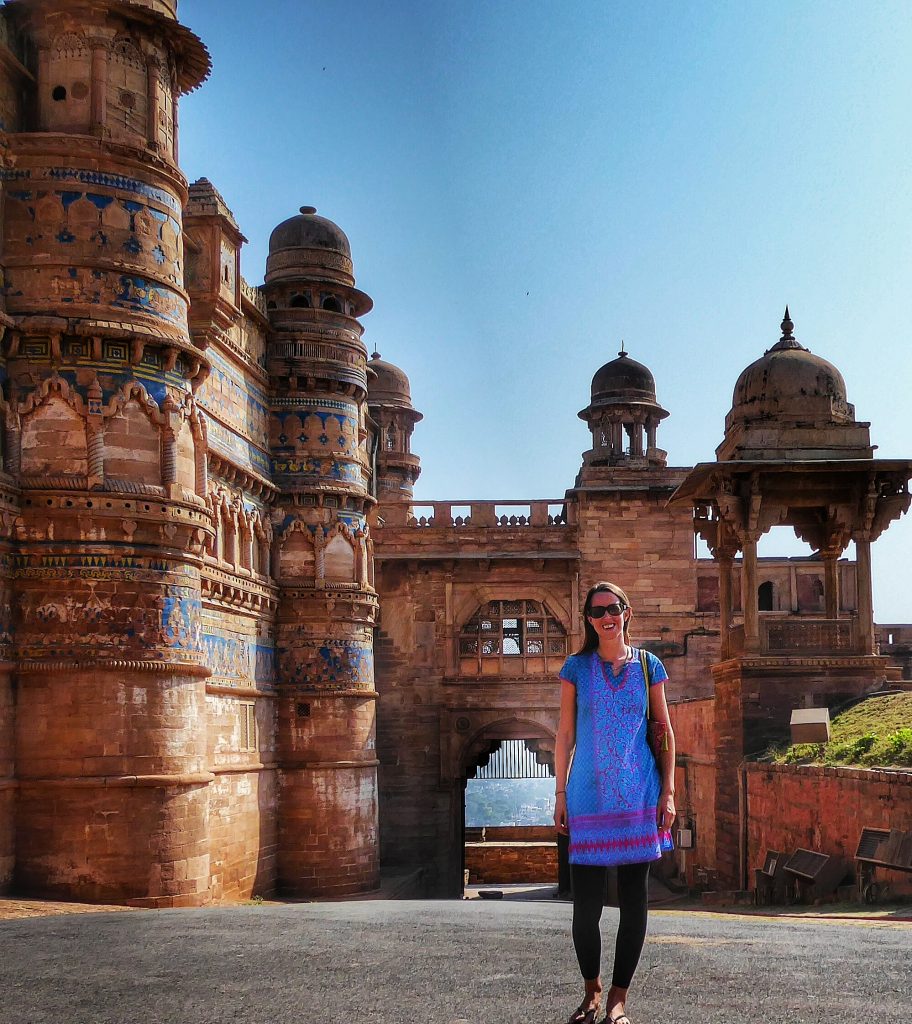 And that's where India Someday come in…
India Someday are a young, energetic and resourceful travel company based in Mumbai (Bombay) who are experts on India and can assist you in planning a well thought, personalized and cost-effective trip to India – it's the perfect solution if you don't want to join a group tour but want to ensure that your trip is well planned and runs smoothly.
I got the chance to meet both Harsh and Abbas in person as India Someday were responsible for organising all the travel arrangements for the Uttar Pradesh Travel Writer's Conclave in Varanasi that I attended and they were really cool guys. I was planning to travel on solo after the conclave but as India Someday had done such a great job organising and making everything run smoothly for the conclave that when they asked me if I'd like to use their services for my solo trip I was excited to see what they could offer, mainly thinking that you guys would really benefit from their help as I get a lot of emails asking for help and advice planning travels in India.
So what do India Someday do?
India Someday will help you plan your perfect, personalised trip to India. They start with a questionnaire that enables them to get to know you so that they can plan the best trip just for you and really take their time going back and forwards with emails discussing everything from your budgetary and time constraints, which destinations you want to visit and what type of accommodation and transport you prefer. The India Someday team has a wealth of tips and information to answer all your questions about traveling in India.
Once you decide on the perfect route, India Someday will take care of all the transportation and accommodation bookings. I liked the easy to read spreadsheet they emailed me with all the days clearly planned out, transportation details and accommodation options with links to the hotel website and also trip advisor reviews so it was easy for me to check that all the arrangements suited me.
Here's the trip that India Someday planned for me:-
India Someday then make all the booking arrangements and send through train ticket and hotel booking vouchers via email. You can print them off or just keep them as attachments on your phone.
Their train booking service is invaluable as Indian roads can be bumpy and chaotic so by far the best way to travel in India is by train, however trains get booked up way in advance and figuring out the system and booking them from abroad is very difficult. India Someday also suggested accommodation with character like heritage hotels and also many family homestays which gave me a really interesting insight into authentic Indian life and would probably not be easy to organise by myself if I was just winging it.
How much does it cost?
All the trip costs are broken down and displayed very clearly and you have complete control about how much (or little) you want to spend on your trip. India Someday charge a fixed fee of USD350 to plan a trip for 2 adults for 2 weeks.  Solo travellers get 20% off and Global Gallivanting readers get 5% off the trip planning fee (just mention GLOBALGALLIVANTING5 when enquiring)
You can choose to either pay for your hotels upfront with India Someday, or at the hotel if you wish. I found that paying for the hotels upfront, along with the transport and trip planning  costs in one easy online payment was really convenient and saved the hassle off finding an ATM with cash (at the time there was a cash shortage in India – read more about it here)
My trip with India Someday
After attending the Uttar Pradesh Travel Writer's Conclave in Varanasi I wanted a few free days to explore the holy city independently and India Someday arranged for me to stay at the amazing Aashray Homestay where the lovely hosts, Mr and Mrs Kapur, made me instantly feel welcome, the homecooked food was just delicious and the rooms were really nice and comfortable.
Next, a comfortable overnight train in AC class to Khajuraho, home to some of the finest, and rather erotic, carvings found on the Unesco listed temples. Again, I stayed at a homestay called Friends in Khajuraho where I enjoyed getting to know the hosts who were only too happy to drive me around and show me some more offbeat places. It was especially interesting talking to Vio, who is originally from France but now married with a baby daughter in India, about her life here.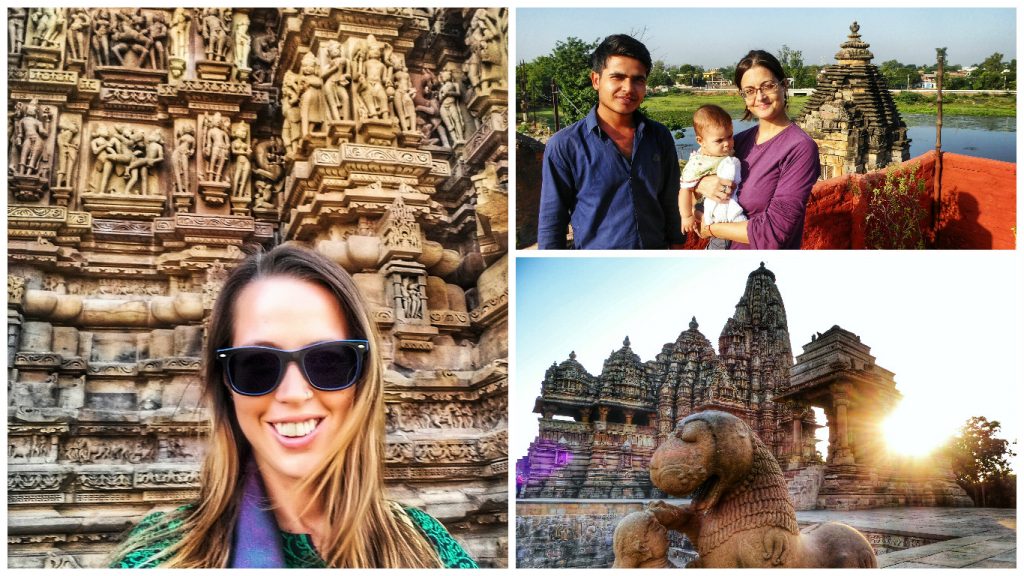 After Khajuraho I took the train to Jhansi, where a car was waiting to take me the 30mins to Orchha, a wonderful offbeat gem that has so much to offer but a destination that I hadn't really considered before India Someday recommended it to me.
I stayed at Orchha Homestay, a really interesting NGO initiative that enables travellers a really interesting and unique insight into what life is really like in rural India and also provides an important income stream for poor families. The accommodation was more basic than before but clean and comfortable enough and staying here was an eye opening experience and there were so many old palaces and temples to explore that made Orchha my favourite destination on this trip.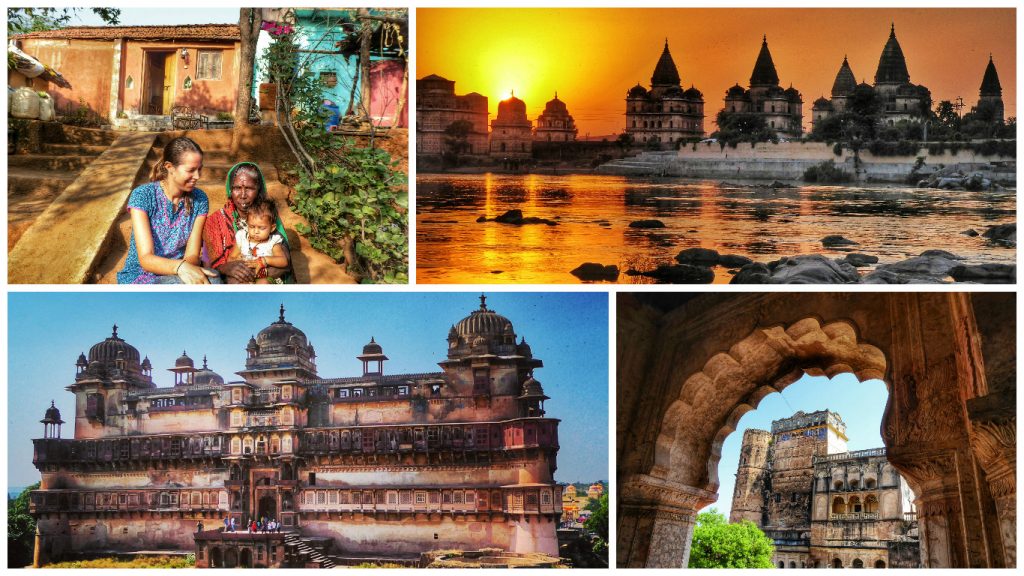 After Orchha I spent a day in Gwalior, home to a huge, very impressive fort. India Someday arranged a car and driver to pick me up from the homestay in Orchha and drop me right at the wonderful Neemrana Deo Bagh heritage hotel in Gwalior which I just loved.
The most logical route to take after Gwalior was to Agra, home of the Taj Mahal and only about 3 hours away by train. But as I had already been to Agra many times I asked India Someday to suggest another alternative stop on my way to Delhi and so explored the fabulous forts and temples of the Pink City of Jaipur. I loved the homestay here too, Jaipur Friendly Villa, which was set in a very plush house in a posh area of Jaipur.
After Jaipur, I made a quick stop in Delhi for one day and whizzed round the Red Fort and Jama Masjid and some temples and stayed at Life Tree Homestay in a nice, calm area of South Delhi (such a nice contrasts to dirty and noisy Pahraganj !) before catching my flight home to Goa the next day.
My Review of India Someday
I was really impressed with the service of India Someday, despite the short notice they really took the time to make sure my trip was highly personalised and perfect for me and were really helpful with all the trip planning questions I had.
Everything ran smoothly and my trip was so much easier, hassle free and more fun knowing that all the transport and hotel arrangements were taken care of. This also saved me a lot of time and hassle from searching online or wandering around in the heat trying to find accommodation and queueing up trying to get bus and train tickets which left me with more time for sightseeing and having fun.
Having a WhatsApp point of contact throughout the trip and having the pick up from the train stations to the accommodation prearranged really saved me the hassle of dealing with touts, scammers and overcharging rickshaw drivers (who never seem to know where they are going anyway) when I've just arrived in a new place. This is probably the thing I find most annoying about traveling in India and, especially if arriving at night and alone,pre arranging a pick up with your hotel is something that I would really recommend travellers to do.
India Someday provided me with lots of tip documents to prepare me for my trip and also really straight to the point guides and tips about what to see (and importantly what to skip) in the popular destinations like Jaipur and Delhi. It was a shame that they did not have guides any for the other,  more off beat destinations, however my host families at the homestays were really helpful with tips and advice on what to see, do and where to eat and I guess that in the future India Someday will have more guides available.
Admittedly, the pace of the last few days was a little too rushed for my liking and you definitely need more that 1 day to see Jaipur and Delhi but as I had already visited both places before and I already had my flight booked, this was not India Someday's fault as they had to work within the time constraints that I had and I still got to see a lot although I would prefer not to rush.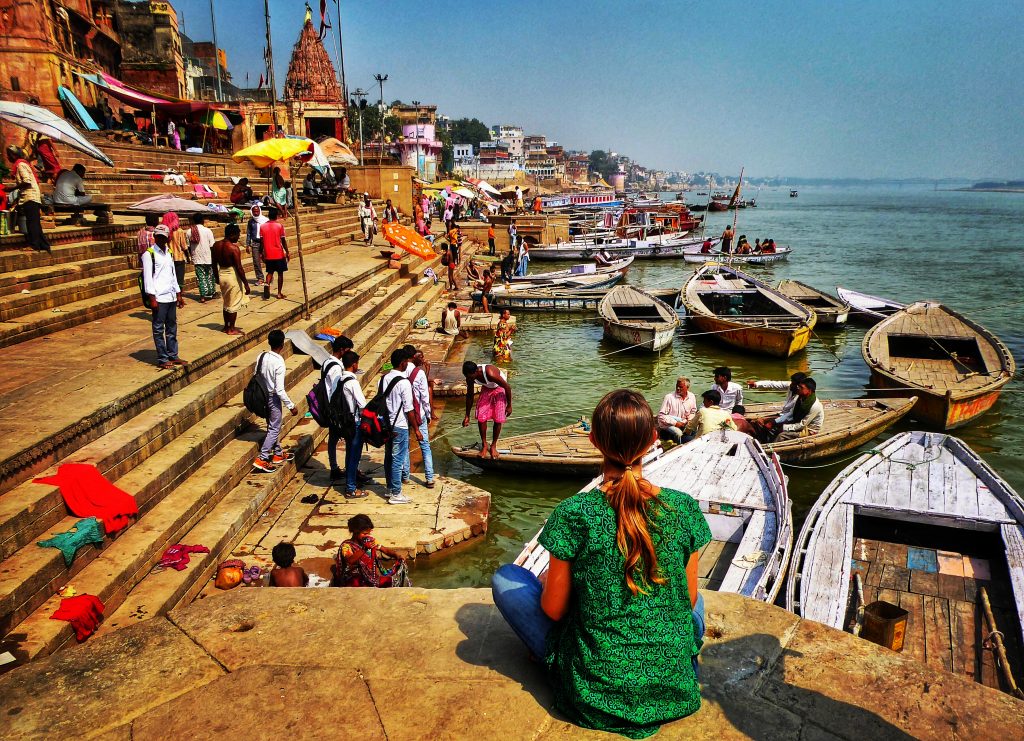 While I would really recommend India Someday's services and the route that I took has loads of amazing things to see, as a solo female traveller I did encounter a lot of attention and tourist hassle on this route, especially in Varanasi and Madhya Pradesh. For example in rural places like Khajuraho it seems like every man, woman and child is trying to sell you something or just blatantly asking for money. I think this is because there are not many jobs for local people but so much hassle quickly becomes really tiring and annoying.
But this is India, and especially in the North, sadly the hassle is not something you will ever be able to avoid completely. If this is your first time travelling in India, I would suggest starting in the South where the hassle is less and traveling here is a bit easier. I guess India Someday would probably also recommend this for first timers but as I have been around India a few times I'm kind of used to the hassle.
Hassle aside, one of the best parts about my trip was the homestay experience, staying with so many people from all different backgrounds from farmers in Orchha, to the CEO of Reliance and even a French woman married to an Indian guy.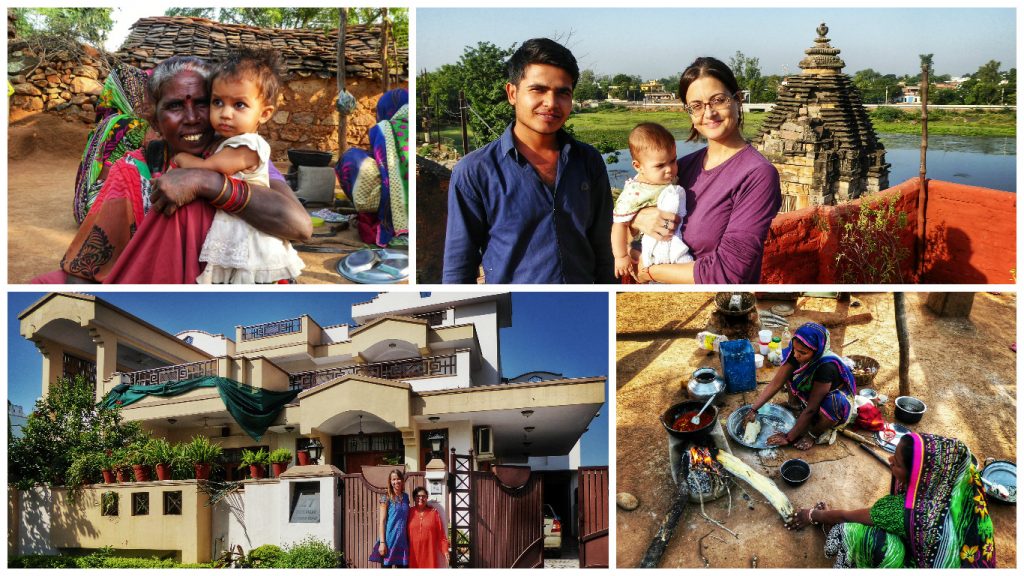 By staying in the homestays I got such a deeper insight into not only the lifestyle of my hosts but also into the destination that I was visiting in terms of local knowledge and tips and personalised services like helping to pack and send a parcel which you wouldn't get in a big hotel (not for free anyway.) I think these amazing homestay experiences would have been more difficult to arrange without the help of an agent like India Someday. See more here on why I love staying at homestays in India.
So should you use India Someday to book your trip?
I had a great trip with India Someday, everything ran smoothly, I saved time and hassle, enjoyed the extra support and the homestays and destinations they suggested made for a really memorable experience, but should you use them to help book your Indian adventure?
Well, it depends on how you like to travel  – some people like having a group or a guide accompanying them the whole way, while others like to remain totally flexible, don't book anything in advance and just see where the wind takes you, in which case this probably isn't for you.
But for first time visitors, solo travellers and those who have a limited time to spend in India and want some support and assistance with making sure they have the perfect trip, India Someday is ideal if you want to enjoy the best parts of being an independent traveller without the worst of the hassles.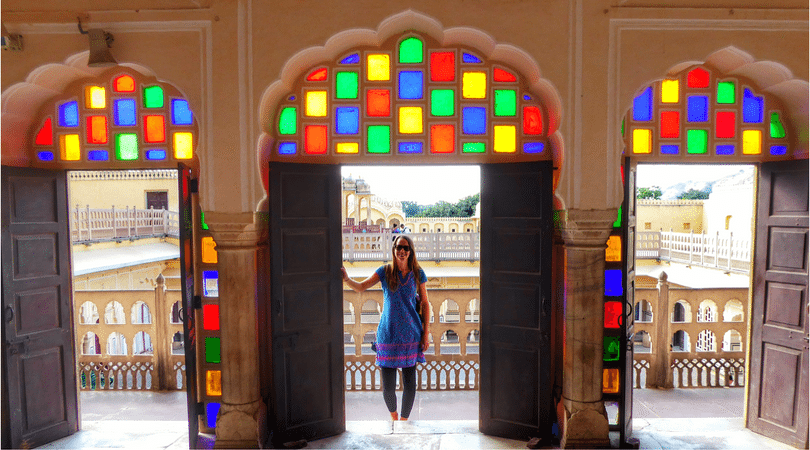 If you like to have personalised advice, local knowledge from experts who really know India well, want to take the hassle and time out of planning the perfect trip and could do with a bit of extra support in the country while still being free to explore independently and at your own pace, instead of being stuck with a group tour and limited by an itinerary that doesn't interest you, then India Someday is ideal!
Disclosure: India Someday provided their services complimentary to me in exchange for this review but all opinions are my own and I really think the fee they charge is worth it to make your trip planning so much easier and your travels run more smoothly. 
Also, don't forget that solo travellers get 20% off and Global Gallivanting readers get another 5% off the trip planning fee (just quote GLOBALGALLIVANTING5 when enquiring) 
Don't just take my word for it – see what Monica from Globe Trottica had to say about her Indian mountains adventure with India Someday 
Have you travelled with India Someday?
I'd love to hear about your experiences too so please leave a comment below! 
Pin me 🙂