Europe is perhaps unmatched with its diversity of cultures, history and food. Cheap flights and a good network of cheap and sociable hostels mean that traveling in Europe is easy and affordable even on a tight budget, especially if you are interrailing Europe – that's why I think it's an ideal introduction to backpacking.
For me, a summer inter-railing Europe was the kick start to my travel addiction. I'd always dreamt about traveling the world and just after graduating from university I found that I could extend my student overdraft by £1000 and spontaneously started thinking about a trip before the real world beckoned!
This was the extent of my planning before I asked for an interrail pass for my birthday, bought a backpack and Lonely Planet Europe on a Shoestring guide and, with a uni friend, booked a one way flight to Barcelona for the adventure to begin!
Interrailing Europe: From Barcelona to Berlin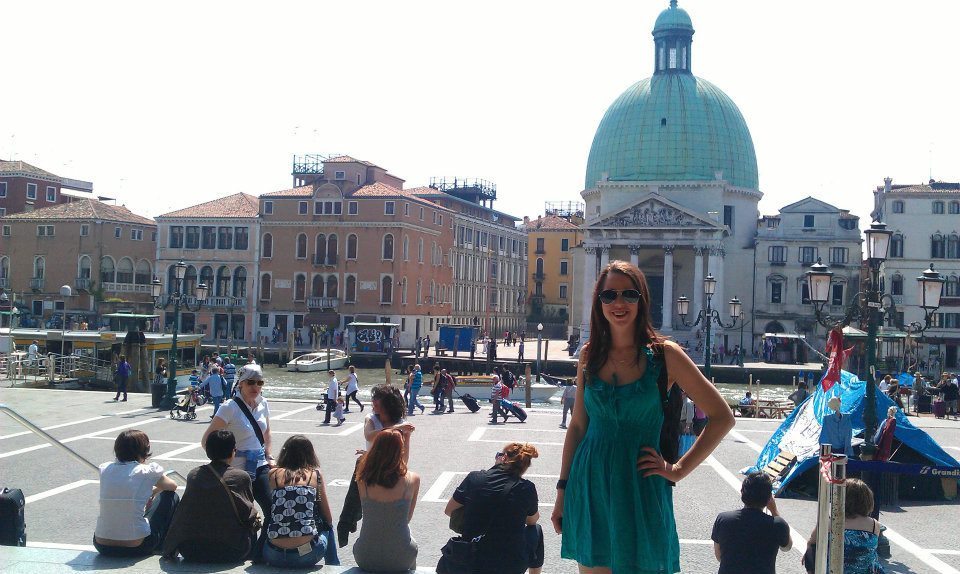 In a whirlwind of sun and sangria, churches, castles, Colosseums and old cobbled streets we visited 13 countries in 6 weeks that amazing summer interrailing Europe!
We found a cheap flight on Skyscanner and jetted off to start our adventure in Barcelona. This city is still my top choice to a long weekend getaway in Europe, as where else offers art and architecture like the Sagrada Familia and Gaudi's Park Guell, a buzzing cultured city with great food and a gorgeous beach just a couple of hours on a cheap flight away. Plus, Barcelona is still pretty good value compared to the other popular European destinations.
Spontaneity was the key as we jumped from Barcelona and the beaches of Spain, to the south of France. Glamorous Nice and Monaco followed before exploring gorgeous, passionate Italy.
I was captivated by Venice's unique and romantic waterways and the beautiful medieval buildings, churches and art, Florence's art scene was also fascinating and we took a brief stop to check out the leaning tower of Pisa before soaking up the history of the Colosseum and the forum in the eternal city of Rome.
We attempted to board a boat over to Athens (which would have been included in our interrail pass) but our lack of planning found us stuck here and instead taking a train back up the length of Italy, randomly ending up in the quaint, delightful Slovenian capital Ljubljana before heading to Croatia.
We checked out the hip capital Zagreb before heading to the Istrian coast and renting a cute apartment in Pula for a few days. We relaxed on the rocky but stunning beaches with only holiday Croatian families for company and marveled at some more Roman architecture.
From Zagreb we took the train over to Serbia's capital Belgrade where we learnt more about the Soviet Union and the war in the Balkans and partied hard on a boat night club on the Danube river.
On to grand, enchanting Budapest, capital of Hungary and gothic, historic Prague was also a highlight. In Austria we took the Sound of Music tour in Salzburg, checked out the cafes and art galleries in elegant Vienna and, as we had an inter rail pass, why not make a brief stop in the cute Slovakian capital of Bratislava, only an hour away from Vienna, before a quick jaunt up the Carpathian Mountains and then taking a night train across Europe to explore the canals of laid back Amsterdam and then falling in love with super hip and historically fascinating Berlin.
Why Backpacking Europe by Rail is so Awesome
Interrailing Europe is amazing in the way that there is so much choice and freedom, we could decide to hop on a train and within a few hours be in a different country, surrounded by new and different cultures, history, language, architecture and food.
I remember looking up at the train station departure boards reading like a smörgåsbord of exciting European cities; Berlin, Vienna, Prague, Budapest, Belgrade, Paris, and some I had never heard of that sounded equally enticing, just waiting to be picked, explored and discovered.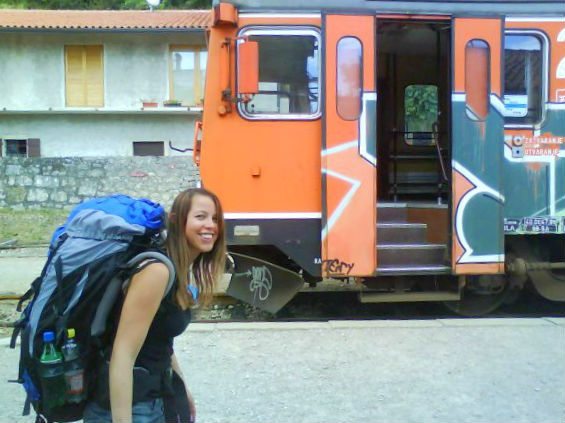 Traveling Europe on a Shoestring Budget!
Our level of (unplanning) meant we only had about 20 Euros to spend each day which often meant making the choice between accommodation, sightseeing or a proper meal for the day but in some ways this brought us closer to the countries we were visiting.
Luckily we had our inter-rail pass and there were countless nights on trains, sleeping across the seats, on the floor or at the train station eating baguette and camembert meals but it was all worth it to wake up with a new city to explore and we did a 6 week trip for just under £1000 all in (including the flights and interrail pass but this was a few years ago now)
I relished the freedom and loved the diversity and randomness of it all. I enjoyed meeting locals on train and trams and other, like minded travellers. I was fascinated by the history and different cultures, I enjoyed learning new things everyday, every street I turned down lead to a new and different experience.
I had never felt so free, so alive!
As we crossed over into Eastern Europe I learnt more about the Soviet Union, the Iron Curtain, the Cold War, the Balkan War and the 2 World Wars. It really struck a chord with me that these Eastern European countries were so close and during my lifetime these people (who were really no different from me) had been through so much. I felt ashamed at how little I knew about the relatively recent history of countries so close by. It really left a mark on me and put things in perspective and fuelled a desire to learn more about the world that we live in and the people we share it with.
So should you backpack Europe or Southeast Asia first?
Of course interrailing Europe is not as cheap as the popular backpacking mecca of Thailand and South East Asia ( which I also think is an awesome place to start backpacking too!)
But, from the UK, the flights are a lot cheaper, there are no visas to apply for or tropical diseases to worry about, and the diversity of culture and history in the beautiful cities of Europe just has to be explored.
Nothing can beat the freedom of that first adventure where your interrail pass is the golden ticket to so many countries and spontaneous adventures.
Want to join the adventure? Grab a bag, a baguette and grab an interrail pass and start exploring!
To get the best value go interrailing before the age of 26 while you still qualify for the Youth ticket for €461, after age 26 the price increases dramatically to €983! Also, check the small print and be careful of additional reservation and sleeper train fees.
If your trip concentrates more on Eastern Europe, where rail fares are cheaper and connections are less frequent, you could check out the Balkan Flexi Pass but compare the cost between point to point tickets or a European bus pass because it might not actually be cost effective to buy an interrail pass if your trip mainly focuses in the East.
Also Read: Our 2021 Epic Spain and Portugal Road Trip – Route, Itinerary and Tips!
Have you been inter-railing in Europe? Where did you go?