Maybe you've dreamed of traveling to exotic places and discovering different cultures but you think it's too expensive, it's not safe or it's too difficult to get around if you don't speak the language.
There are many myths and misconceptions about travel but don't let these put you off your dream trip. Here's 13 myths about backpacking Southeast Asia busted.
Myth Busting Backpacking Southeast Asia
Pin me 😉 
1. Traveling is Expensive
The most expensive part of the trip is the flights. The day to day costs of backpacking Southeast Asia are super low and you could get by on as little as £10 / $16 a day. In Cambodia a hotel room is as little as £3.50 / $6 showing that traveling in South East Asia doesn't have to be expensive.
But if you want to enjoy yourself, sleep in relative comfort, eat nice food, see the sights, have a few beers and buy some souvenirs  you will have to spend a little more, but even then it's not difficult to stick to a budget of £25/$40 a day.
2. Backpacking Southeast Asia is Difficult
It's really easy to get from place to place even if you don't speak the language. The tourist industry for backpacking Southeast Asia is well developed, many people speak English and are willing to help you.
Many backpacker hostels and guesthouses will book a bus for you and arrange transportation to the bus stop for a small fee and it's easy enough just to hop on public transport, turn up in a new town, find reasonable accommodation and organise sightseeing and onward transport.
Even when you don't know the language South East Asian's are used to backpackers and getting around is not difficult
3. Backpacking Southeast Asia is Not Safe
Obviously you need to be aware of your surroundings and use common sense when to keep your self and your belongings safe but with sensible precautions backpacking Southeast Asia is no less safe than in your hometown even for solo female travelers. My first year of travel taught me that overall people are inherently good and the world is kind.
4. You Need to Plan and Organise Everything in Advance
When backpacking Southeast Asia you might be surprised at just how easy it is to just show up at a bus station, hop on a bus and to find accommodation just by walking around town.
Spontaneity is the key to a great backpacking trip; to discovering different things and leading to those once in a lifetime, couldn't have predicted it, experiences. The adventure is ruined by over planning and keeping to itineraries so don't be afraid to go with the flow, explore, be open to new opportunities and just see what happens.
Your unlikely to get really stuck while backpacking Southeast Asia and if you do local people will often do their best to help you out. See the time I got lost while motorbiking in Vietnam and ending up staying in a shack with a family in rural Vietnam
5. You Need to Take a Lot of Luggage
This is one of the biggest mistakes by first time travelers. In a tropical climates you just don't need too many clothes and it will exhaust you carrying heaving backpacks around. So when backpacking Southeast Asia – pack light!
You can buy things cheaper in Asia than at home and you can find, and buy, pretty much anything you need on the road – clothes, toiletries, even medicines  It's impractical and a real pain dragging around a huge suitcase or a backpack that you can hardly lift.
I've been guilty of myself but don't worry many backpacker hostels in places like Bangkok will often store your excess luggage for free while you are traveling and you can pick it up later on.
Plus having a smaller backpack means you can save money by taking it as carry on aboard a plane and easily store it on boats and buses (without putting it in the hold where it might get damaged or stolen) OutdoorCrunch has many in depth backpack buying guides, so check them out if you're looking to buy a new one.
6. Backpackers Only Stay in Dingy Hostels
Backpacker hostels aren't actually that bad anymore – many are modern, stylish and great places to met other travelers if you're going it alone. Some also have privacy screens, personal reading lamps and plug sockets for your phone charger so you won't even notice other people and any decent hostel will have lockers to store your things in safely.
If you're backpacking Southeast Asia as a couple or two friends it's often cheaper to get a cheap private room for two in a budget guest house anyway. Rooms in Southeast Asia can be found for about $5 so there's really no reason to stay in a hostel just because you on a budget unlike Australia and Europe where staying in a private hotel room will blow your budget. See here for my recommendations of the best backpacker hostels in Bangkok.
7. Solo Travelers are Lonely
It may seen daunting and lonely at first but there are so many others doing the same thing that you are sure to make friends sooner or later. The hard part is then saying so many goodbyes!
Backpacking Southeast Asia alone rarely really means alone but also it gives you more exposure to the local culture and you are more likely to have encounters with local people if you are alone. Backpacking Southeast Asia solo can be challenging at first but ultimately rewarding.
8. Backpacking Southeast Asia is Just for Gap Years.
Sure there is a large proportion of backpackers that are young and on gap years and like to party hard but there are plenty of people of all ages and interests who come to explore Asia.
In fact, at Cambodia's amazing Angkor temples I saw more retired age tourists than gap year students and Chiang Mai is awash with 20 – 30 something digital nomads and English teachers.
Backpacking Southeast Asia when you have got past the partying stage will mean you have more money, fewer headaches and are able to appreciate and get more out of your trip.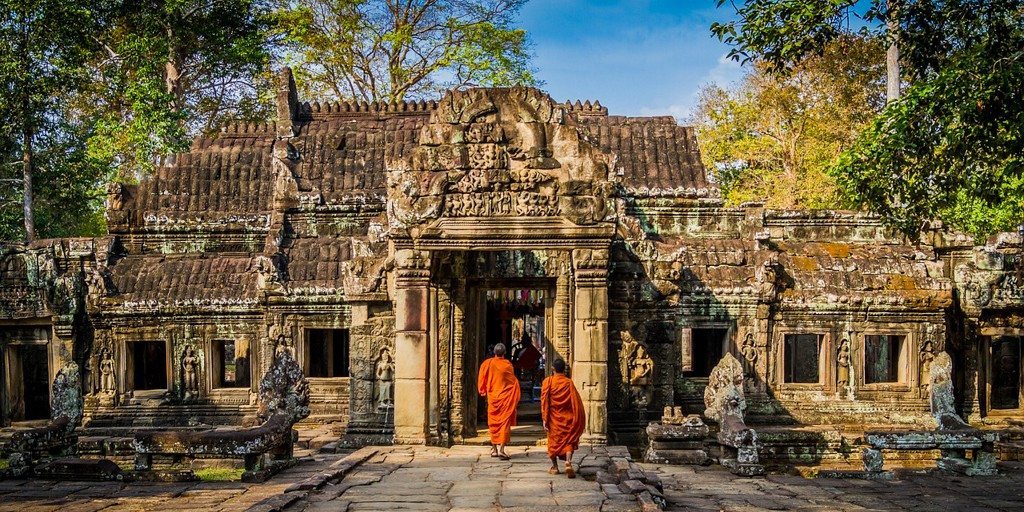 9. You Have to get Dodgy Old Buses Everywhere
There are many forms of transport in South East Asia – sure there's still a couple of old buses around but there are also budget airlines, comfortable sleeper trains and fun tuk tuks. Most buses aren't that bad anymore.
In Thailand and Malaysia they are pretty modern and air conditioned, in Malaysia I even went on a few buses with massaging seats! But before you get on that over night sleeper bus check for an overnight train which will be more spacious and comfortable or check the budget airlines like Air Asia as you may be able to find a quick flight that is not much more expensive but a lot faster and more comfortable.
10. It is Best to Take a Tour
Joining a tour is a good idea if you are solo travellers and feeling nervous about navigating Southeast Asia alone. Taking a group tour of Southeast Asia  means you have ready made friends and everything is arranged for you but it's so easy to travel independently in South East Asia that it's not necessary.
It's easy to travel around independently and organise travel and accommodation yourself. Sticking to an itinerary can sometimes be really frustrating and it's just not necessary as this part of the world is easy and safe to travel independently and you will feel like you accomplished more and learn more about yourself by doing so.
11. If it's not in the Lonely Planet it's not worth seeing
The Lonely Planet Southeast Asia on a Shoestring is a veritable bible for those backpacking Southeast Asia. It's super useful and I do recommend every traveller to get one but there is life beyond the guide book.
Many travelers treat their guide book as the ultimate last word on everything Southeast Asia but sometimes put the guide book down and you may just explore something new. Guide books are useful but its not the bible – don't be afraid to stray off its well beaten paths.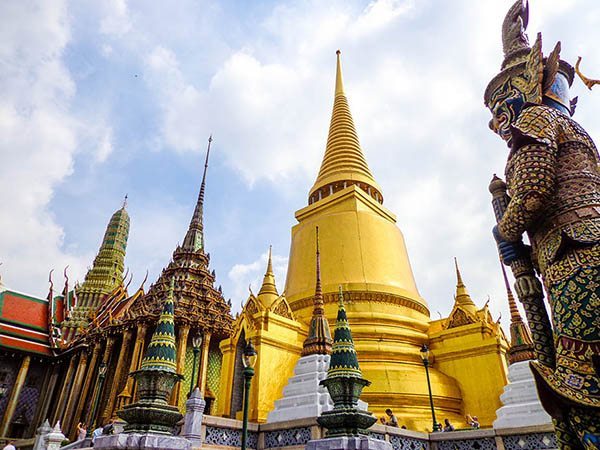 12. Don't go Backpacking Southeast Asia in the rainy season
When jetting off to sunny climates its normal that you don't want it to rain on your trip. Southeast Asia has a warm and tropical climate with temperatures generally hovering around 30°C year round. Seasons generally fall into 3 – dry, hot and wet.
The best weather ( and peak season) for backpacking Southeast Asia is in the cool, dry 'winter' season from November to February. March – May is the hottest time when the temperatures climb to around a scorching 40°C which I personally found a bit too hot for doing much sightseeing. The region cools down and breathes a sigh of relief in the rainy season from June – October
However, the wet season does not mean all day drizzle or constant rains but usually the mornings are fine and sunny with a short (but torrential) shower in the afternoon. Crowds are fewer, prices and lower and the countryside is beautifully green so if you can only go in the rainy season then don't be too put off. See more of my tips here for backpacking Southeast Asia in the rainy season.
13. Backpacking Southeast Asia is Off the Beaten Track
Backpacking Southeast Asia really isn't off the beaten track, especially in high season there are thousands of people all doing the same thing and the tourist trail is very well developed.
Some locals are noticeably tourist weary and if you stick to your guide book you really aren't going to be breaking new ground or discovering anything new but that said – places are popular for a reason and backpacking Southeast Asia offers so many fascinating sights, cultures and landscapes that you are sure to have a good time. Check out these tips for some less touristy and more offbeat places to visit in Thailand.
13. You Will Never Tire of Traveling
Everyone thinks it won't happen to them but trust me everyone gets travel burnout sooner or later. After a while of backpacking Southeast Asia; constantly moving, packing and unpacking, wearing dirty clothes, being tired, disoriented and searching for somewhere to stay day in day out takes its toll.
Allow some time out where you are stationary for a while every couple of months until your wanderlust is recharged. Perhaps take the chance to get further immersed into the local culture by taking a course, doing some voluntary work or getting a job until your ready to hit the road again.
I hope you've enjoyed this blog post – if you want tips for planning your backpacking adventures check out my ultimate backpacking guide.
Have you heard any more myths about backpacking Southeast Asia? Let me know