The Tibetan Monasteries of Bir Billing, Himachal Pradesh, India: A Photo Essay
Bir Billing is a small town nestled in the foothills of the Himalaya mountains in Himachal Pradesh, India. Bir is worth a visit as it is the 2nd best place in the world for paragliding and is home to many stunning, colourful Tibetan monasteries yet still retains a laid back local feel.
Apart from paragliding Bir is also a nice area for trekking and mountain biking and also attracts people who come to study yoga, meditation, philosophy and eco friendly practices.
Bir is a nice town to wander and explore, it is surrounded by tea plantations and has nice mountain views but the real highlight of sightseeing in Bir is visiting the towns many beautiful, colourful and serene Tibetan Buddhist monasteries.
Why are there Tibetan monasteries in Bir?
In the early 1960s the Chinese government occupied Tibet and many Tibetans, including the Dalai Lama fled over the Himalayas into India where they started Tibetan settlements and built monasteries to carry on their faith and culture. There are many Tibetan places in India, the most famous is at Dharamshala and McLeod Ganj where the Dalai Lama lives and is home to the Tibetan government in exile only about 2 hours away from Bir.
The Tibetan Colony at Bir was established in 1966 the third Neten Chokling, an incarnate lama of the Nyingma lineage of Tibetan Buddhism. He brought his family and a small entourage to Bir and, with the help of foreign aid, Neten Chokling purchased over 200 acres of land and established a Tibetan settlement where 300 Tibetan families were given land to build houses and monasteries and the settlement still thrives today.
All the monasteries are different so you won't get bored of exploring the many colourful and serene Tibetan Buddhist monasteries. It is especially nice to go in the mornings to see the monks at prayer or in the evenings when you can see the sunset and the monks playing.
The Tibetan monasteries in Bir are very photogenic. Here's 13 of my favourite photos to inspire you to visit and give you a taste of what this beautiful off beat gem has to offer. Some of my Instagram photos were even featured in The Guardian newspaper!
The Tibetan Monasteries of Bir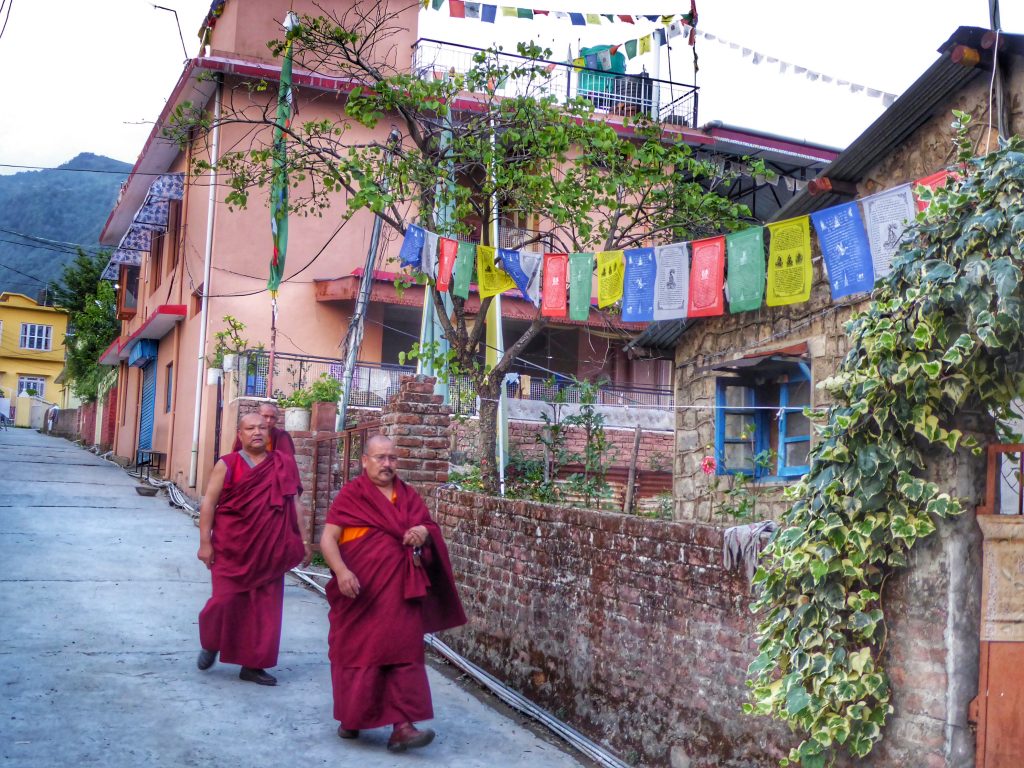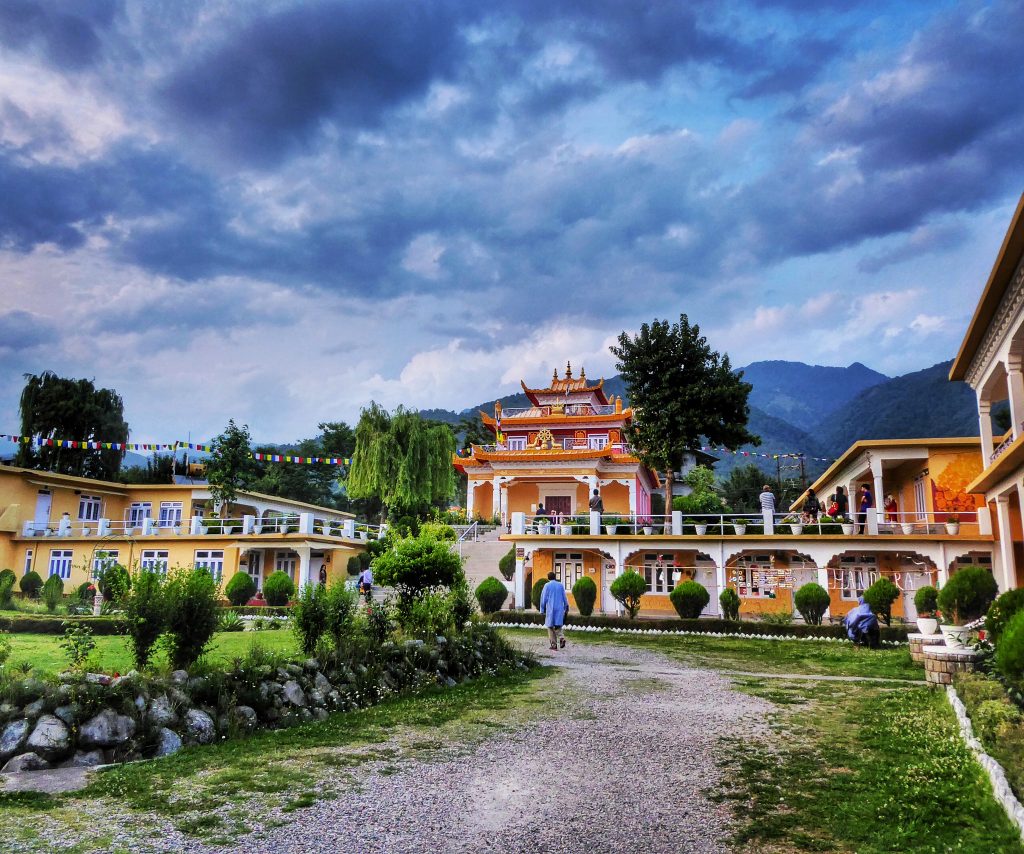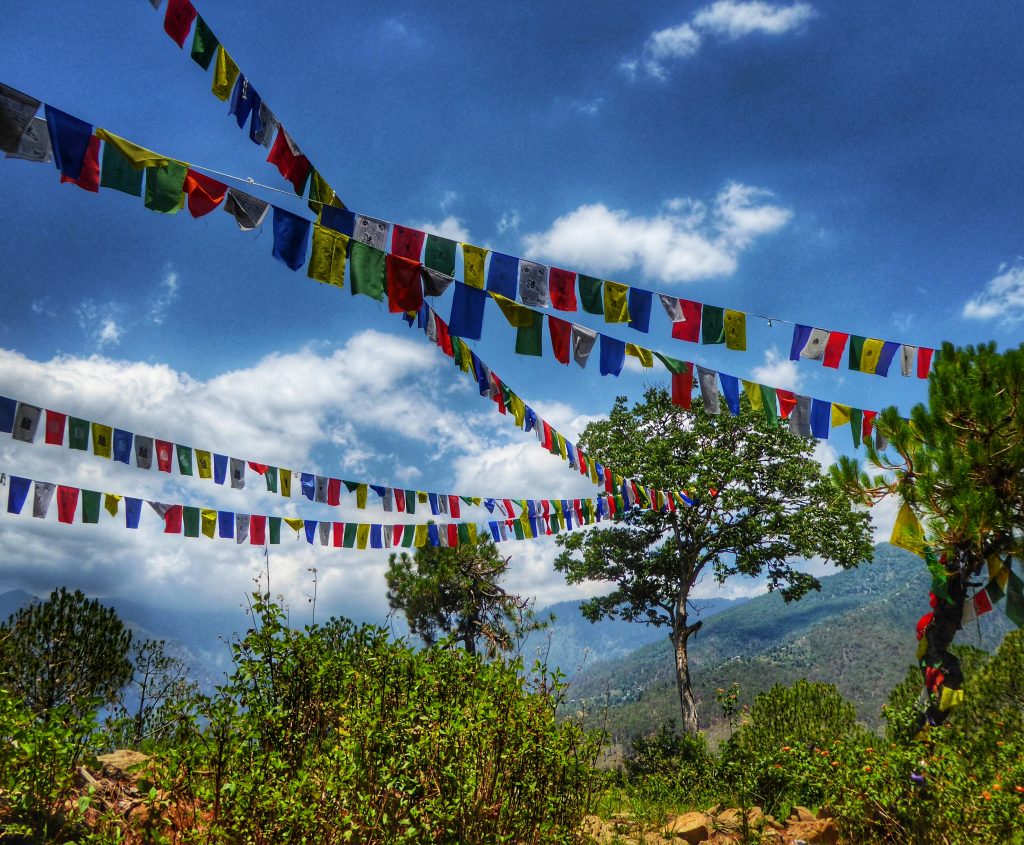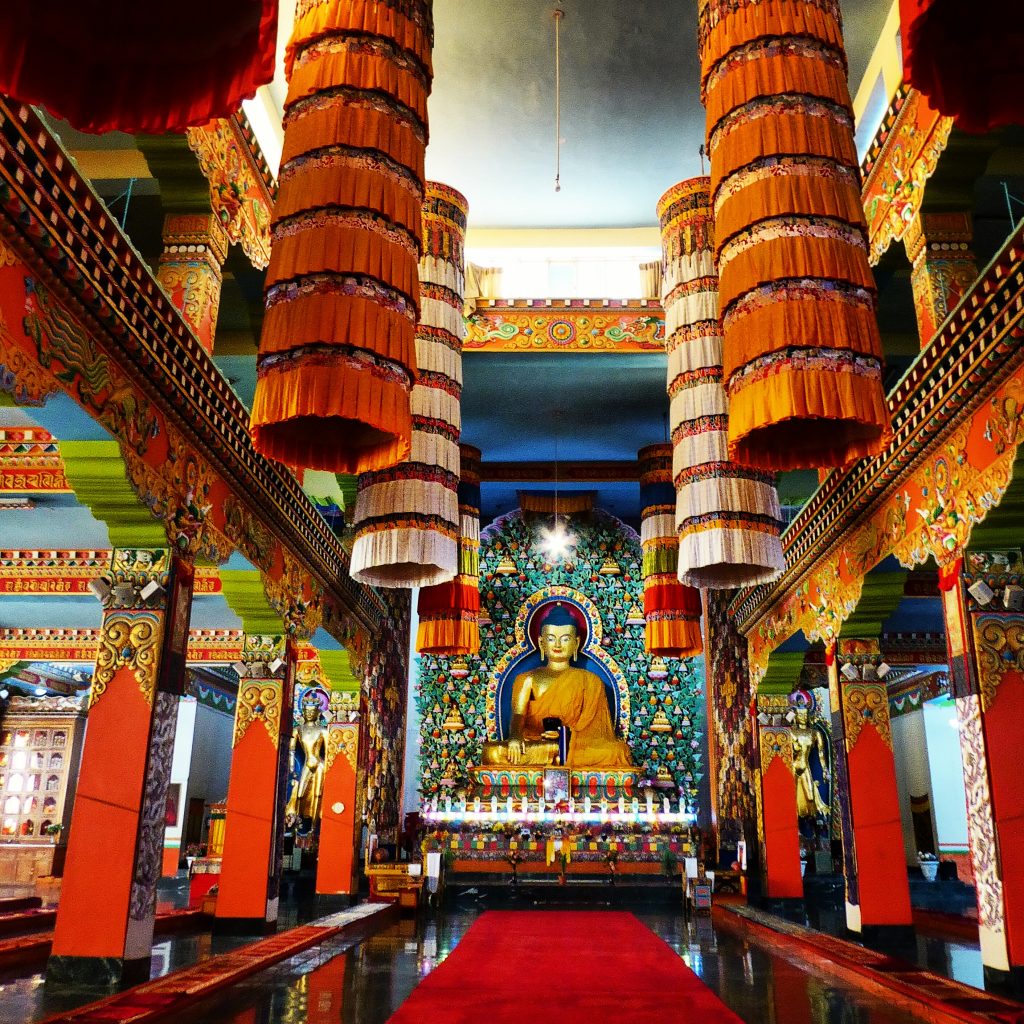 Thanks to Zostel Hostel Bir for a wonderful stay and to the owner Yogesh for personally driving me around to show me these amazing monasteries!
If you liked this and are feeling inspired to visit this off beat gem for yourself check out my experience of paragliding in Bir and my Guide to Bir Billing.
If you liked this, Pin Me! 🙂