Backpacking Venice on a Budget: How to see Venice for only €50 a day
The historic city of Venice with it's enchanting waterways is one of the most beautiful unique and captivating cities in the world! It's somewhere everyone should visit once in their lifetime, and you don't need to be rich or on a honeymoon! Despite having a reputation as one of the most expensive destinations it is possible to visit and enjoy Venice on a budget with these tricks of saving money on flights, accommodation, eating and drinking, sightseeing and transport.
Here's how you can visit Venice for less than €50 a day:
Find cheap flights to Venice
Luckily with budget airlines like Ryan Air and Easyjet you can get to Venice on a budget. There are often bargain deals on flights to Venice. Search on Skyscanner  as it compares airlines to find the cheapest routes and dates to fly, you can get the cheapest deals if you are flexible with the dates you fly on, outside of peak season and if you fly in the week instead of the weekend. It is possible to find one way flights from the UK for only €25 – €30 the Spring or Autumn.
When flying on budget airlines pack light so you can travel carry on only and avoid paying for baggage. If you're doing a longer euro trip or inter railing around Europe Venice's station is well connected and conveniently located or for an ever cheaper option think about getting a Euro bus pass.
Find cheap accommodation in Venice
Accommodation can be shockingly expensive in Venice. One of the reasons for this is because space is at a premium on this historic and unique island. Hotels with views over the Grand Canal are out of the price range for most budget travellers. Just a short hop across from famous St Marks Square is the island of Giudecca where the new Venice Generator Hostel is a good bet for a funky and sociable stay. A dorm bed costs about €30.
Or, for the cheapest deals, stay off the actually Venice island and head to Mestre. It's on the mainland but not far away from Venice and you're best bet for accommodation near Venice on a budget. There are cheaper budget hotels over here or an even cheaper option is to stay at a campsite. Don't worry if you don't want to bring a tent, most of these campsites have cabins and cute mobile homes too. Some campsites even have heaps of facilities including swimming pools, restaurants, bars and shops.
The bus over to Venice can become a bit of a drag though so I like staying at Camping Fusina as they are the closest (20 mins) and have a boat that goes direct from the campsite over to Venice every hour. Cabins are €30 and sleep 2 people or check out Plus Camping where you can get a bed in a dorm for only €12 and there's a nice outdoor swimming pool and shuttle bus into Venice.
For more on where to stay in Venice check out this post on all the best areas and places to stay in Venice.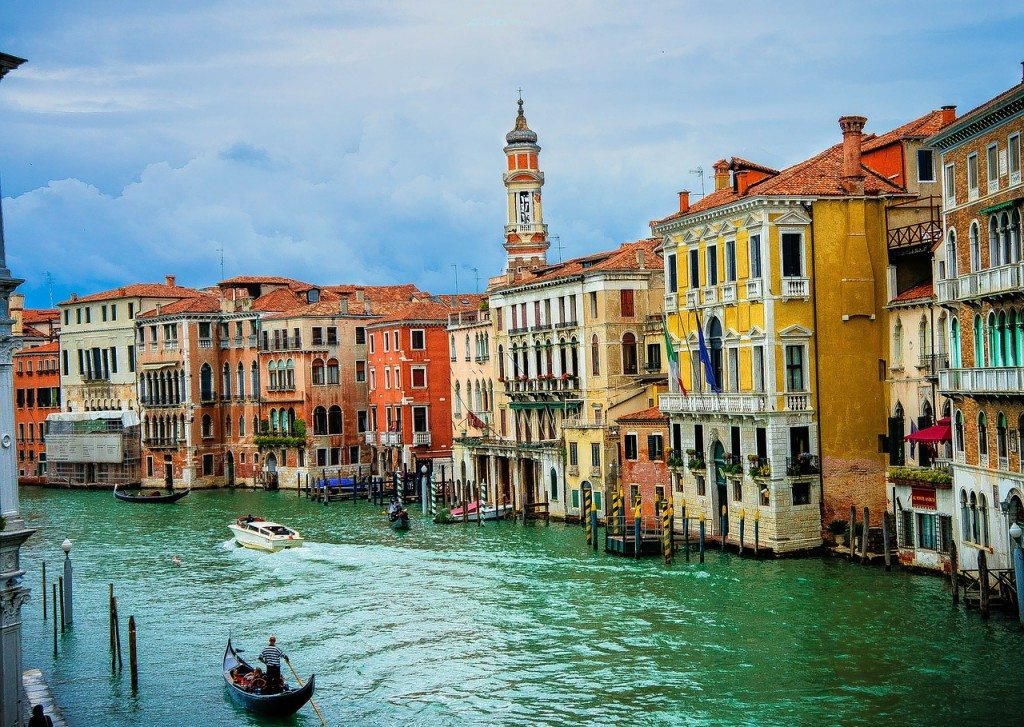 Eating and drinking on a budget in Venice
Venice has some romantic but super expensive restaurants but you won't starve in Venice even if you are on a tight budget. Get off the main drag for a more authentic side of Venice and to find cheap trattorias.
Make lunch your main meal of the day with menu del dia special offers you can often find a 2 course deal for €15 or €20. Go for restaurants without pictures and multi language menus for a cheaper and less touristy deal and a good way to eat in Venice on a budget.
If you have to eat in a touristic area look out for a restaurant that has a cheaper fixed price menu – it probably won't be an amazing meal but it may save you some money.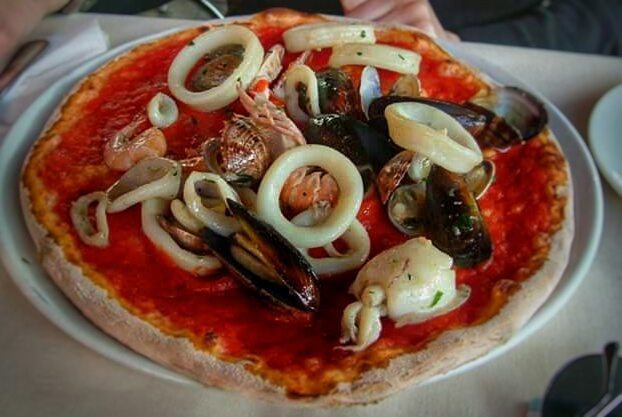 The best way to save money on eating in Venice is to buy delicious Italian cheese, ham, olive, bread and wine from local markets and supermarkets for a delicious and cheap picnic or food to cook up at your accommodation. There are also loads of places to get a takeaway pizza slice or gelato for only a few euros so you won't starve when visiting Venice on a budget.
Venice has many drinking water fountains – the tap water is safe to drink so you don't need to waste money on bottled water. Look out for happy hour offers and drink in the characterful squares with the locals, one of my favourites is Campo Santa Margarita and also check out Dorsoduro – the student area of Venice for eating and drinking that won't break the bank.
You must try a glass of Prosecco or a Spritz when in Venice (a mix of prosecco and Aperol usually served with an olive) and drinking in local bars is surprisingly affordable – we only paid €2.50 for a Spritz in the Campo Santa Margarita.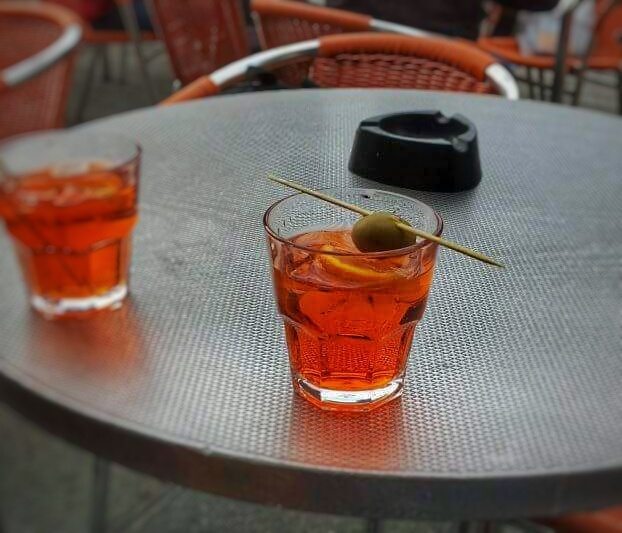 Sightseeing in Venice on a budget
The people who say Venice is too crowded haven't made the effort to explore off the main drag. Yes, St Mark's Square and the main streets can get really crowded with cruise ship tourists but the real magic of Venice lies in wandering medieval lanes, crossing canal ways over little bridges and just getting lost!
Sightseeing in Venice on a budget is easy because its a great place to simply wander, everyone gets lost in Venice but you never know what you might find and exploring the narrow lanes is always captivating.
Some of Venice's most famous sights are churches and most of these are free to enter (just make sure shoulders and knees are covered) and enjoy the paintings and architecture.
Admiring the iconic Venetian views across the canals, to Rialto Bridge, the Doge's Palace, the Bridge of Sighs and in St Marks Square are all free. St Mark's Campanile costs €8 to climb the bell tower for views over Venice but Venice's most famous attraction, the sparkling St Marks Basilica is actually free to enter!
Venice has some spectacular art galleries including the Gallerie dell'Accademia and Peggy Guggenheim that you can visit for €15.  Like most European cities Venice also has a free walking tour which gives you a good introduction to the city – just tip the amount you feel it's worth.
Gagging for a Gondola ride?
Gondolas are one of the iconic images of Venice and while they were traditionally used by everyone as a way of getting around this city built on canals (uniquely because there really are no cars or roads!) but nowadays the exorbitant price means they are only for tourists.  If you really gotta do it it's gonna cost you about €100 for 40 minutes – not really a budget activity.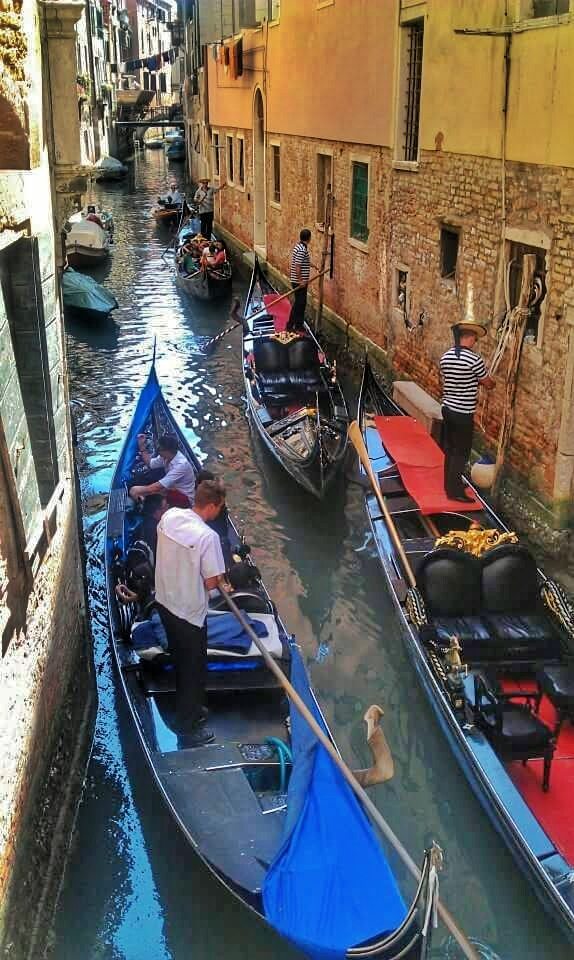 Water taxis are expensive too but luckily there are cheaper ways to ride on the canals of Venice and enjoy the same views – instead of buses Venetian public transport is on boats or vaporetto.
Instead of paying for single tickets (€7,50) it's better value to get a multi day card ( €40 for 3 days or €22 if you are under 30) Venice is very walkable, from the train station in the North to St Mark's Square is only a pleasant 30 – 40 min walk but the vaporetto pass is worth it if staying further out of the city or if you want to explore the other islands or visit the lido.
Explore the beaches and other islands around Venice
Did you know Venice also has a beach! The Venice Lido is a short boat ride away on another island and is a nice place to chill out for the day. Avoid the areas around the expensive hotels and head over to Alberoni for uncrowded sand dunes and a nature reserve.
Murano island, famous for making pretty glass, and Burano island with its colourful, brightly painted pretty houses are also a nice visit or, for something a bit different, check out San Michele, the city's cemetery island. There are expensive tours but if you want to visit Venice on a budget then its best just to take the vaporetto.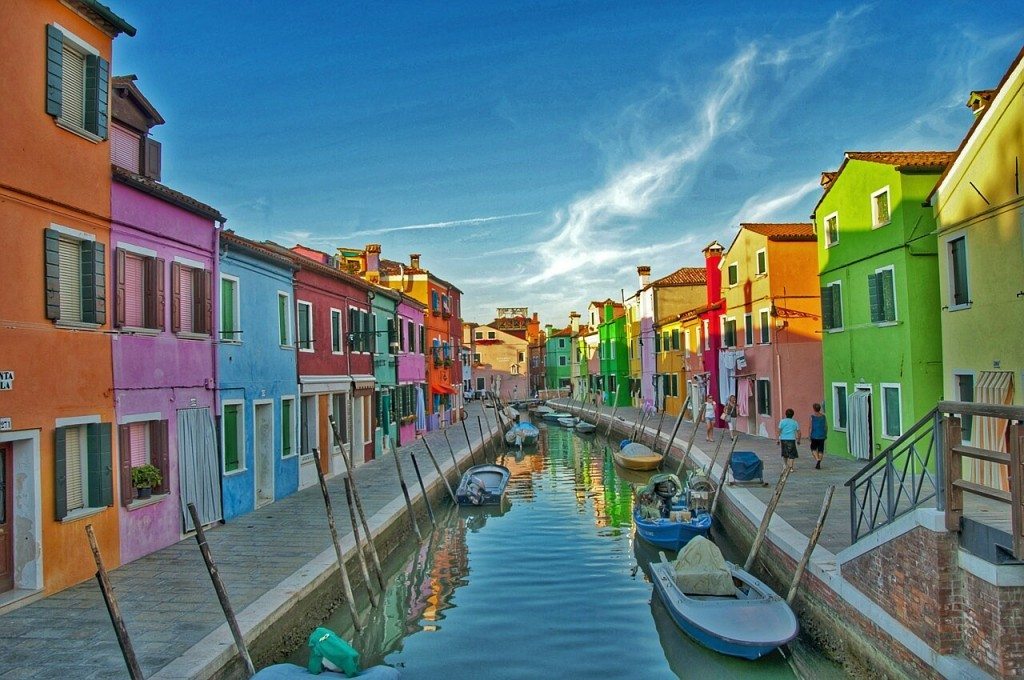 So, know you can see that you could actually enjoy Venice for only €50 a day!
But isn't Venice smelly, crowded and over rated?
No! I've been 3 times and loved each time, it's one of my favourite cities in Europe and it's really not over rated or smelly. It is increasingly busy with tourists but once you escape the main squares and streets it's easy to get lost, leave the tourist crowds behind and discover Venice at your own pace and without breaking the bank. It's a unique city, one of the most beautiful in the world and I think it's somewhere everyone should visit once in their lifetime.
Even so, I have never visited during the peak summer holiday period and would recommend avoiding Venice in July and August. Visiting outside peak seasons means that not only will it be less crowded but you are also more likely to get lower prices. Win, win!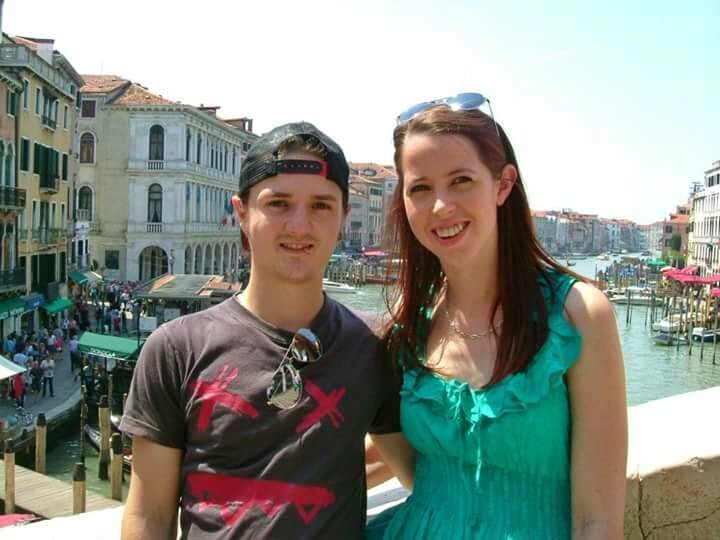 Have you been to Venice on a budget? Did you love it like I did or feel that it was over rated?
Did you find this post useful? Share and Pin me and help another traveller 🙂