FAQs and a Complete Guide to Applying for an Indian Visa (for Canadians)
Guest Post by Melanie Schorr from www.melanieschorryoga.ca
2019 Update!

1 year online tourist, business and medical Indian eVisas are now available for citizens of 161 countries! Hooray!

Read my NEW post about how to get a 1 year Indian eVisa online! 
Nearly all nationalities, including all Canadian citizens, need to apply for a visa before traveling to India. This can take a bit of time and forward planning, which means that applying for an Indian visa is an essential part of planning any trip to India. There are 2 main options for Indian visa for Canadians – you can send your passport off to apply for a longer term visa or apply online for an E visas which is valid for upto 60 days.
The process of applying for an Indian visa for Canadians can be quite frustrating and confusing so I thought I would write a step by step guide to make applying for your visa easier and I'll go into full details about both types of visa in this post.
I have applied for an Indian visa at least 4 times, and every time I do it, it's a little bit different, so I thought I would write a guide about the process of how to apply for a tourist visa to visit India. It is a frustrating process, but well worth it to be able to visit this incredible country!
Please bear in mind this is from the point of view of a Canadian passport holder and guidelines can change frequently and suddenly. Also, this is just from my experience and I am not an immigration professional) Requirements and processes for other nationalities are different – if you are from the UK see this post on how to apply for an Indian visa for UK citizens.   If you're from the USA check out How to apply for Indian tourist visa from the USA. The process is also different for Canadians of Pakistani origin.
Pin Me 😉
So how do you get a visa to visit India?
Canadian passport holders must apply for a visa before visiting India, even if applying for an E-Visa. It's important to be aware that Indian tourist visas are valid from the date of issue, not the date of your entry to India. So make sure that you prepare in advance and that you start the application process so that your visa coincides with your travel dates – don't apply too early or your visa could expire before the end of your trip.
Short term Indian visas – visa on arrival and e-visas
How to get an Indian E Visa for Canadians
The E-Visa is the quickest way to get a visa for India, but even though it has sometimes been described as a 'visa on arrival' you must still apply for the visa in advance before you travel.  The E-Visa is the cheapest, quickest and easiest way to apply for an Indian visa for Canadians but it does have a few limitations, like, for example, the amount of time you can spend there.
Citizens from 161 countries are eligible to apply online for an E Tourist Visa to India, including Canada, USA, Australia, UK and Ireland, New Zealand and many European Countries.
At first the ETA was only valid for 30 days (1 month), but it the E Visas are valid for 60 days (2 months). The catch is that you can only apply for an E-Visa twice per year and it is NOT extendable. The E-Visa costs USD $50 (about CDN $62) plus a small admin fee. The application process is fully online, and you can apply a minimum of 4 days before your arrival date in India.
The E-visa has three subcategories; e-Tourist Visa, e-Business Visa and e-Medical Visa. Double entry is permitted on E-Tourist Visa and E-Business Visa. Triple Entry will be permitted on E-Medical visa. You can enter India on an E Visa at 24 airports and 3 seaports; Cochin, Goa and Mangalore.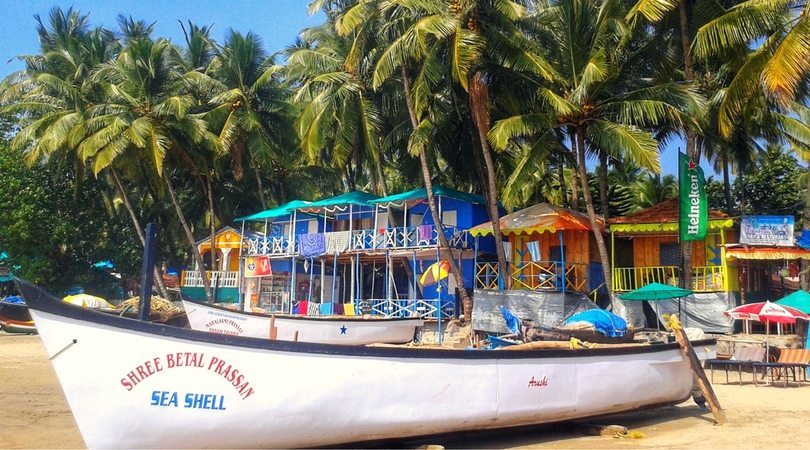 How to apply for an Indian E Visa online
You can apply for an E Visa to India on the government website here. Your visa will then be emailed to you, and a printed copy of it must be with you when you arrive in India. The visa will then be affixed to your passport at the airport when you arrive in India.
The ETA is not extendable or convertible and you can only apply for 2 ETVs in 1 year. As the process is fully online (you are not required to send off your passport and wait for 2 weeks for the visa to be processed) the E-Visa makes a quick holiday to India so much easier.
However, bear in mind that there is still quite a lot of paperwork to fill out and it can get confusing and you need to make sure the photo you upload meets the specific requirements. Plus, if you make a mistake on the forms you could be rejected and have to apply again and the fee for the visa and for processing of the application is non-refundable, even if the visa is not granted.
To take the stress and hassle out of applying for your Indian visa let iVisa sort everything out for you. They do charge a small service free but they offer a zero frustration policy and make the process simpler and easier to follow. They can process your application and send your E Visa via email in only 18 hours. They also have a window for arrival of 120 days meaning you can get your visa sorted well in advance of your trip but remember you still need a apply online no later than 4 days in advance of your arrival date to India.
However, if your parents or grandparents were born in Pakistan, sadly you're not eligible to get an E-Tourist Visa whatever your current nationality, so unfortunately you will have to apply for a normal Tourist Visa.
Applying for a 6 month or 12 month Indian tourist visa in Canada with BLS
There is so much to see in India and its not a country you can rush through so if you can I would really recommend spending more than 1 or 2 months in India in which case an E Visa will not give you enough time.
If you want to travel in India for longer than 1 or 2  months then you will still need to apply for a visa by sending away your application and passport.
The Indian visa application process in Canada has been outsourced to BLS International Services. The website and instructions are pretty straightforward, although some may find applying for the visa a bit confusing and some of the information is out of date.
Read on and I'll guide you through the process of applying for an Indian tourist visa with BLS International, or if you want to make the process easier for the longer visa then you can use an agency like Visa HQ
Which Indian visa should I apply for?
Basically most Canadian citizens travel to India on a tourist visa valid for 3 – 6 months.  You can get single, double or multiple entry, 3, 6 or 12 months. Tourist visas are non-extendable and non-convertible. You may as well apply for a 6 month or even 12 month multiple entry tourist visa because the price and process for applying is still the same.
However, even on a 12 month visa you are still not allowed to spend more than 180 days (6 months) in India in one go but you can leave for a day and come back without having to go through the hassle of applying again!
Tourist visas for India are only granted to foreigners who do not have a residence or occupation in India and whose sole objective of visiting India is recreation, sightseeing, casual visit to meet friends and relatives, etc. No other activity is permissible on a tourist visa. There are different visas for volunteering, studying, employment, business, research, journalism etc, which require more documents.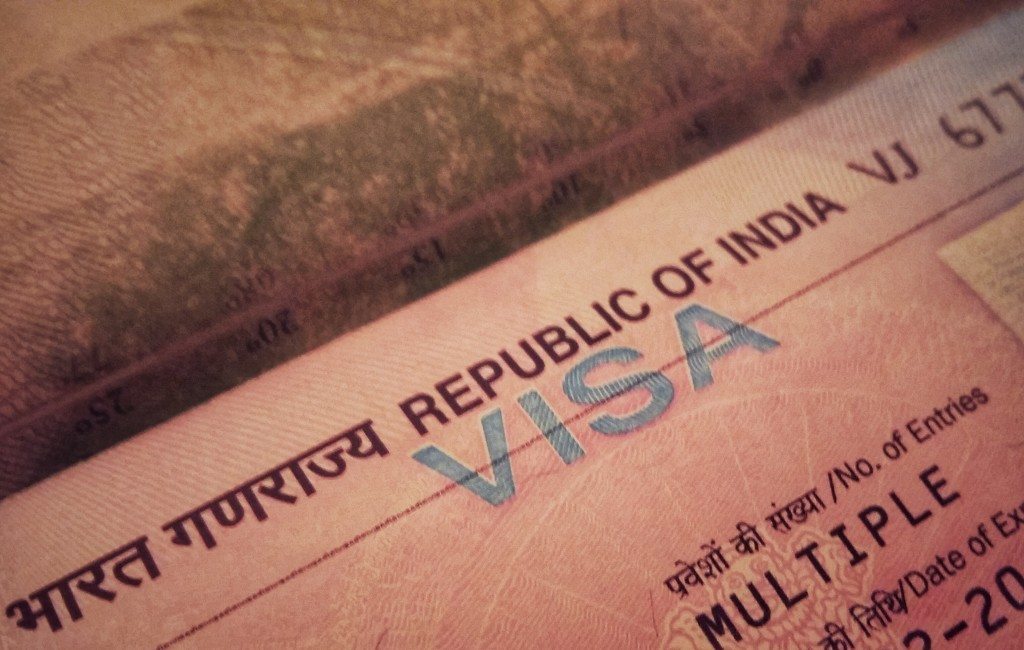 Up until recently, the maximum tourist visa a Canadian National could get was 5 years, but a 10 year Tourist visa has recently been introduced. Canadians can now apply for a upto 5 year or upto 10 year multiple entry tourist or business visa for India. Again there is a maximum stay of 180 days per visit.
Be aware that the duration of visa granted is at the at the sole discretion of the Issuing Authority. The High Commission of India do not always give you the exact length and entries of visa that you have asked for, so you never know what you've got until you receive your passport back. All visa fees are non-refundable even if your visa is rejected or the duration granted is shorter than what you asked for. Also, the validity of the visa begins from the date of issue by the High Commission of India and not from the date of travel on your application form.
For the best chance of getting the longer visa, it's always best to apply in your home country. You can apply from places like Nepal, Sri Lanka or Bali but often they will only grant 3 month single entry visas, or sometimes even less.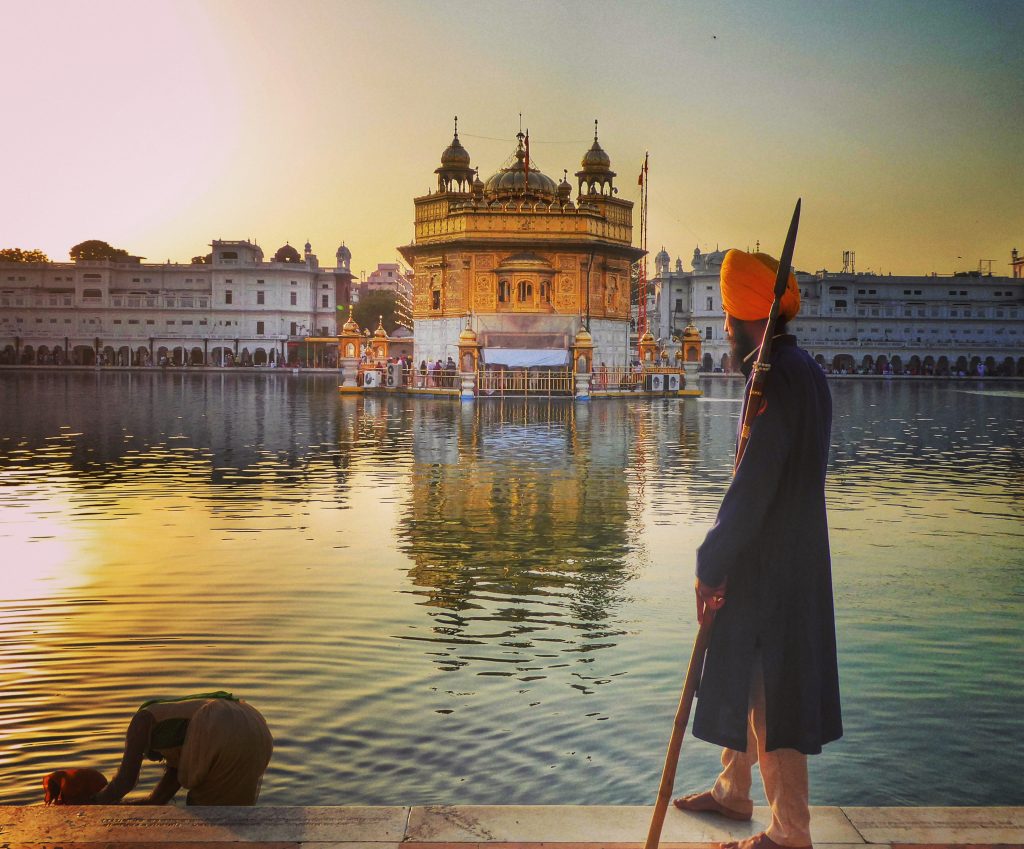 How much does a tourist visa for India cost for Canadians?
A tourist visa for India up to 1 year costs CDN $153 for Canadian passport holders.
But then after you add on other processing fees and BLS International's fee the total cost for applying for an Indian tourist visa adds up to CDN $164.40 in total. You then have to add on the postage and the photos, which vary depending on where you live. The 10 year visa costs CDN $202 plus additional processing fees.
The fee is also non-refundable—even if your application is denied the fee is not refunded.
How to apply for an Indian visa by post or in person
When applying for an Indian visa, you need to start by filling out the form on the BLS International website.
The first task is to work out where to start the application and where to find the online application form, to save you the trouble here is the link. Click on this and then click on the red tab that says 'regular visa application'
The first hurdle is to figure out is which 'mission' you select. All postal applications are only being accepted in Toronto, Ottawa or Vancouver, but if you did find it more convenient to attend an appointment there are several other offices across the country. You can find the application centre closest to you on their home page.
Then continue to fill out the ridiculously long form and there are a plethora of questions to be answered. They wanted to know everything from my religion to whether or not I had any visible identification marks. They also want to know the place of birth of mother and father and whether my grandparents were born in Pakistan, details of previous visits to India with the previous visa number and all the countries that I have visited in the last 10 years.
When you fill out the form there are many questions where your answer may cause the rejection of your visa, for example,  if your parents or grandparents are from Pakistan or if your occupation is linked to the armed forces or media/ journalism. Any media or journalist related occupations will likely be rejected and you would need to apply for a different Journalist visa which is only valid for 3 months and provide biometrics. If you work in the media, police or armed forces, commercial pilots/crew members, charity/social workers, researchers, and priests you will need a letter from your employer stating the purpose of your travel to India even if it is only for vacation and not linked to your occupation.

Photos required for the Indian Tourist Visa Application
The Indian visa application also requires 1 recent photo but it is a different sized photo to normal Canadian passport photos – 51mm x 51mm. You can quite easily get these done in most photo shops, but it is recommended to do it at a BLS Centre.
You can also check the specifications and take a photo yourself and upload a photo to the application, but the photo specifications are very strict and the visa will be rejected and not refunded if the photo is wrong.
It's a good idea to get some extra ones because you will need them if you want to get a sim card for your cell phone. See more on this (also overly complicated process) on how to get a Sim Card in India
References for applying for an Indian Visa
The form also asks you for a reference in India – if you don't have any friends in India you can use a hotel or tour company as a reference. If you haven't booked a hotel yet (because you are still figuring out how to get a damn visa!?) you could always book provisionally on Booking.com and cancel or change the booking later.
Next you need to provide a reference in Canada – I always just use my Dad!
Once you have answered all the questions, confirm the details. It then gives you your application number – it's a good idea to make a note of the application number in case the website crashes, because if you have the application number you can log back in. If you don't, not you'll have to start again.
Then you need to print off the application form. Make sure you sign it in the right places (on both pages) and attach the right size photos. You can find the photo specifications here; http://www.blsindia-canada.com/photo_spec.php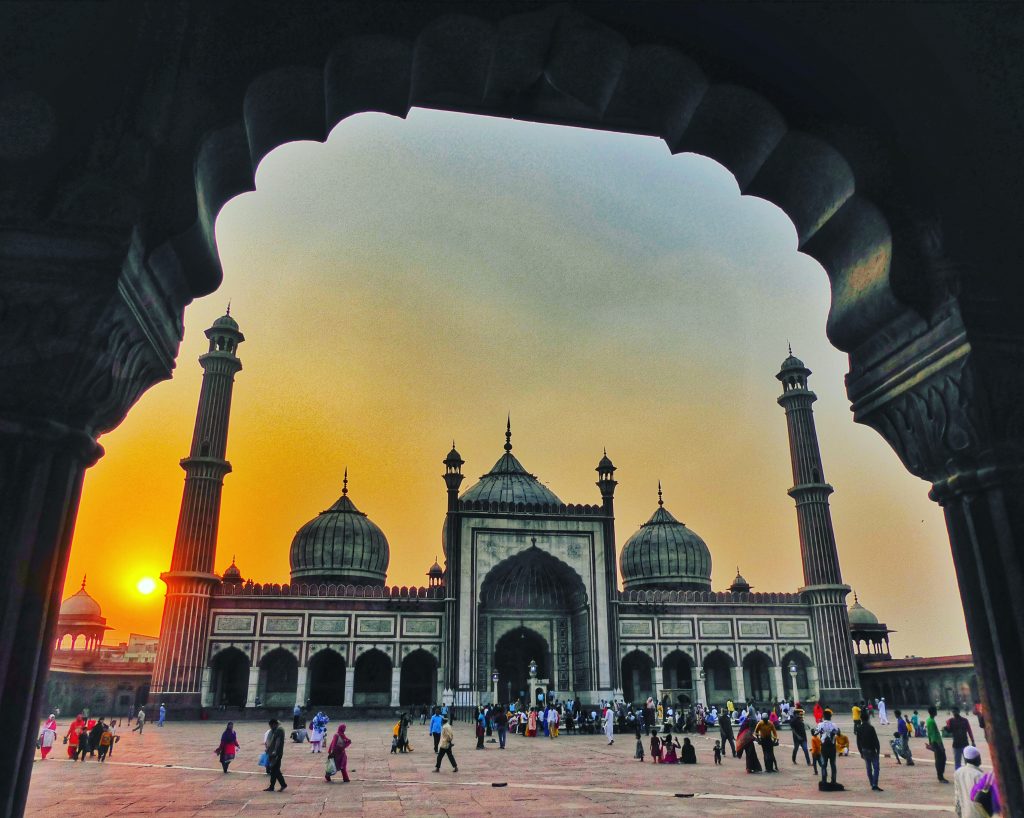 How to submit the Indian visa application
Click on the button to 'make appointments and payments' and select your mode of submission – choose to either make an appointment or send your application in by post.
If you are sending by post you must enclose a CERTIFIED CHEQUE to BLS International Services Canada Inc, which includes Visa Fee + 7.40 (BLS Service charge) + ($20 or $30 for Return courier fee within Province OR for outside province respectively). If you apply in person then you will need to make an appointment and you can pay by Debit card or in cash. No credit card payments are accepted!
Where to send your Indian visa application
Check you have everything:
Passport
Printed and signed application form
One 51cm x 51cm photo, with your signature on the bottom (or send 2 just in case)
Certified cheque with the visa fee
Certified cheque for processing and courier charges
Don't send it to the address on the top of your Indian visa application form – send it to the centre in your jurisdiction, which can be found here; https://www.blsindia-canada.com/contactus.php
How long does the Indian visa take to process?
Officially it states that the processing time for a Indian tourist visa for Canadians takes a 5 to 12 working days, but it takes more time if you are not a Canadian National. It is advised to apply at least 15 days before you plan to travel to India in case of any delays.
You should get an email saying 'a decision has made on your application … your processed application is ready for collection or courier'. Once you get this you can go and collect your passport or if applying by post then it should be back with you in the next few days after that.
You will not know until you open the post whether your visa has been granted or refused or if it has been granted for the full amount of time and number of entries you have asked for.
There used to rule that you were not permitted to re enter India within 2 months, ( even if your visa was still valid you had to wait 2 months) which made a quick trip to somewhere like Nepal more inconvenient. It was only possibly to re enter without the gap of 2 months if you submitted an itinerary for the whole trip and applied in advance for a permit to re-enter. Thankfully a re-entry permit is no longer required and that restriction has been lifted for Canadians.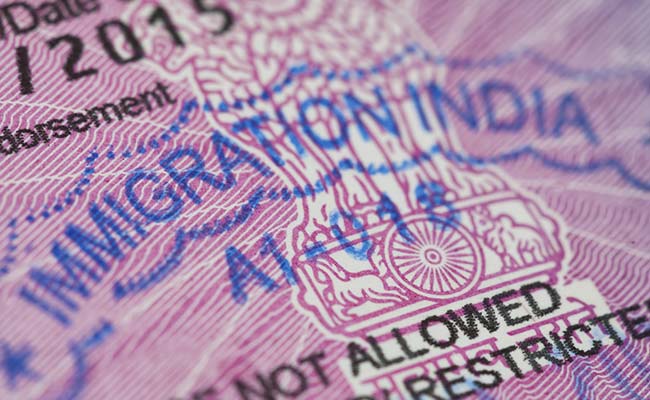 Also note that certain restricted areas including most of the states in the far North East, some border areas and the Andaman and Nicobar Islands still require special permits. The easiest way to obtain these is by going through a travel agency or on a tour.
Can you apply for an Indian visa outside of Canada or your country of residence?
It's always better to apply for a visa in your home country or country of residence, but it is possible to obtain and Indian visa in neighbouring countries, like Nepal, Sri Lanka, Bali, Cambodia, Laos and Myanmar, although since the introduction of the E-Visa this has become harder and some travellers have reported difficulties recently in obtaining Indian visas in Bangkok, Thailand or often only get single entry 3 month visas even if asked for multiple entry, 6 month visas. Now the E Visa is valid for 60 days and is much easier to obtain, so you might want to try that if applying for outside of Canada.
I actually recently applied for (and got) a tourist visa in Bangkok, but I lived there at the time and had a Thai business visa and work permit. BUT they only granted me a single entry 30 day visa, which meant I had to change my travel plans to accommodate this. I know many have been denied, but, to my knowledge, they did not have a long-term visa for Thailand. I think it's only possible if you are a resident of Thailand so its better to apply for the E Visa.
As with everything in India really, the visa process requires a bit of persistence and patience but it will be worth it just make sure you plan ahead and get your Indian visa in good time when planning your trip to India.
You might also want to check out this Complete Step by Step Guide to Planning for your First Trip to India and prepare for the adventure of a lifetime!