Thinking of taking a Working Holiday in Australia?
A year in the Land Down Under really is the adventure of a lifetime but exploring this massive country doesn't come cheap. This year over 200,000  young people headed Down Under on Working Holiday Visas, this could just be the perfect way to spend a year immersing yourself in the Australian culture, experiencing all this huge and diverse continent of stunning natural beauty has to offer whilst also funding your travels and, if you're eligible, an Australian Working Holiday Visa could really be just the ticket to swapping cold, grey skies with an amazing year of epic experiences and adventures under the Australian sun.
Here's my Top 10 Tips for an amazing Working Holiday in Australia
Don't Arrive Broke!
Australia is an expensive place, luckily once you start earning Aussie wages (around AUD$20 per hour) it becomes alot more affordable. However, there's quite a lot of competition for backpacker job and there's no guarantee you will get a job in the first week so take as much money as you can to set yourself up Down Under.
Read More:
The Ultimate Guide to Backpacking Australia on a Budget
Know Your Rights
Apply caution when job hunting – don't let employers take advantage of you. Be wary of paying any money to find a job or of adverts that sound too good to be true. Make sure you get a fair wage for a fair days work, be aware that the minimum wage is $16.87 hour and most backpackers can expect to earn AUD$20 – 25 an hour in popular jobs like bar work, childcare, sales and marketing and fruit picking
Red more:
The ultimate and honest guide to job hunting on an Australian working holiday visa.
Know the Dangers
Give the incredible and unique nature of Australia the respect it deserves.Be careful where you swim, there could be crocodiles, poisonous jellyfish and strong rips in that alluring turquoise water. Also remember that most of the spiders and snakes are highly venomous and take precautions in the heat of the Outback.
Plan ahead but keep flexible
Finding a job,the weather and some specialist activities can depend heavily on the timing and season, for example fruit picking or whale watching. Plan ahead to make sure you are in the right place at the right time if you have your heart set on a certain job or activity. However, don't plan everything out so much that you can't take advantage of the random opportunities that may arise. If you're taking a road trip take the time to take a detour, sometimes discovering the little surprises turn out to be the highlight of the trip.
Read more:
Get inspired with 30 Things to do in Australia for epic Aussie experiences that you really must try.
Start working toward your 2nd year visa early
If you want a 2nd year in Oz you may be able to extend your visa by another year by completing 3 months regional work but don't leave it till the last minute. Eligible regional work is in high demand and due to this many employers take advantage, it can be difficult to get paid work for the 2nd year visa and things like fruit picking can depend on your being in the right place at the right time.
For more about the requirements for the 2nd year visa and finding eligible work check out The Honest Guide to an Australian Working Holiday. 
Buy a campervan
Nothing beats the thrill of the open road and the ultimate freedom to explore Australia on your own four wheels. From epic Outback road trips, driving the stunning Great Ocean Road to just getting off the beaten track and having the flexibility to go wherever I wanted whilst saving money on transport, accommodation and eating out. Thinking about buying a campervan in Australia can seem confusing and costly at first. But for me, exploring Oz in my own campervan is the best and most cost effective way to explore Australia, and a worthy investment that enabled me to see a whole lot more of the great big land down under, especially if you can sell the van for a similar price that you bought it for!
Read More:
Check out the Ultimate Backpacker Guide to Buying a Campervan in Australia.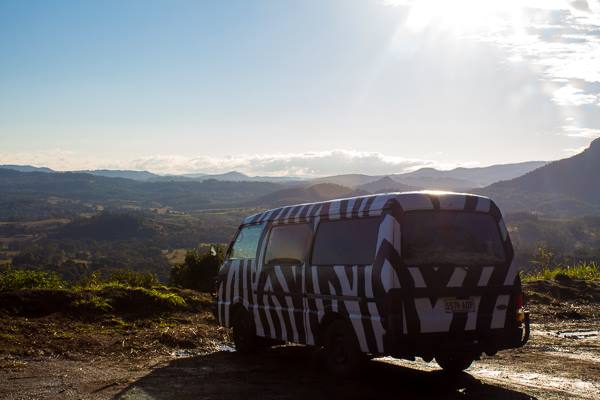 Don't be afraid to ask
The Australian's are generally really positive, friendly, laid back and welcoming people. Australia has a general air of sunny, infectious optimism. It's not hard to make friends here and local Aussies are often happy to help out, whether you're lost, looking for work, broken down or just want to talk, don't be afraid to ask.
Even Australia gets cold
Contrary to popular belief it is not always boiling hot in Australia! If you arrive to the Southern parts of Australia like Melbourne in July it will be cold! Know your seasons and plan accordingly to catch the best weather, head up North for the best and warmest weather in the winter (June – Aug) and then avoid the rainy season and head South for the Summer (Dec – Feb)
Do what you came to do
Yes, Australia is expensive but don't let high prices stop you from doing those once in lifetime bucket list experiences that you came all the way Down Under to do. You're here now so don't go away with regrets even if the $248 for the Sydney Bridge Climb does seem excessive! Equally, sometimes the best experiences are not always the most expensive. Take a look at my Highlights of a Year in Australia 
Read More:
The Perfect East Coast  Australia Itinerary 
Don't go straight there and back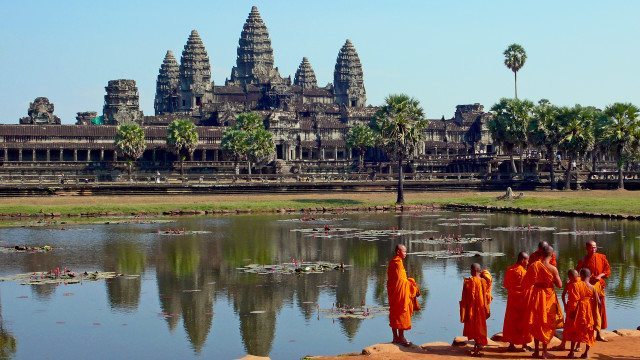 It's a long way Down Under, break up the journey and make the most of the opportunity to explore the amazing and engrossing culture of Asia on the way while you can.
It's no secret that I am so in love with Asia – this spell binding continent of history, intoxicating culture, fervent religion, tantalizing food, beautiful landscapes and incredible people needs to be discovered. If you need more encouragement just check out some of my Highlights of South East Asia.
If you're considering dropping everything for a year in the sun Down Under my advice is save up and just do it – you won't regret it.
If you liked this post and want to know more about a working holiday in Australia sign up and receive my free eBook guide.