Thinking of Buying a Campervan, Car or Motorhome in Australia? Here's everything you need to know.
One if the best ways to have the ultimate Aussie adventure is with the freedom of your own four wheels. If you are planning to travel in Australia for a while then buying a campervan or motorhome can be a really great and cost effective way of getting around Australia.
Buying a campervan was the best decision we made in our time in Australia, so I wanted to put together a guide to help you if you're also thinking of doing the same.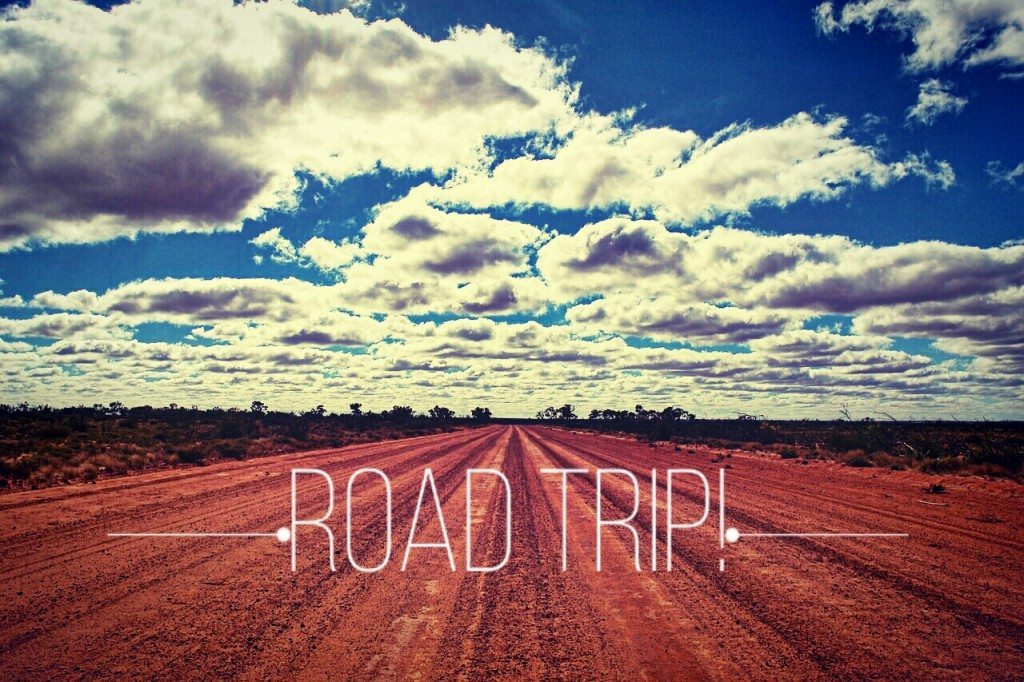 Why a campervan is the best way to travel around Australia
Australia is one huge country, most people don't realise just how huge it is until they arrive. It's also an expensive country to visit and with such huge distances you need to plan how you are going to get around this huge country to make the most of your time and money.
While internal flights will get you from A to B the quickest, they are costly and mean you miss out on seeing a lot of this amazing country.  Organised tours are also an expensive option and the backpacker favourite, the Greyhound bus, trundles up and down the major East Coast cities but offers little chance to explore off the beaten track.
For the ultimate freedom and flexibility to explore Australia how about driving. Exploring in a campervan is a really popular way to explore Oz. Nothing beats the thrill of the open road and Australia sometimes feels like it was just made for road trips!
From the epic East Coast Australia road trip route, to driving the stunning Great Ocean Road, and exploring the incredible Outback or just getting off the beaten track, having the flexibility to go wherever you want whilst saving money on transport, accommodation and eating out. A campervan is the ultimate way to explore Australia!
Pin Me!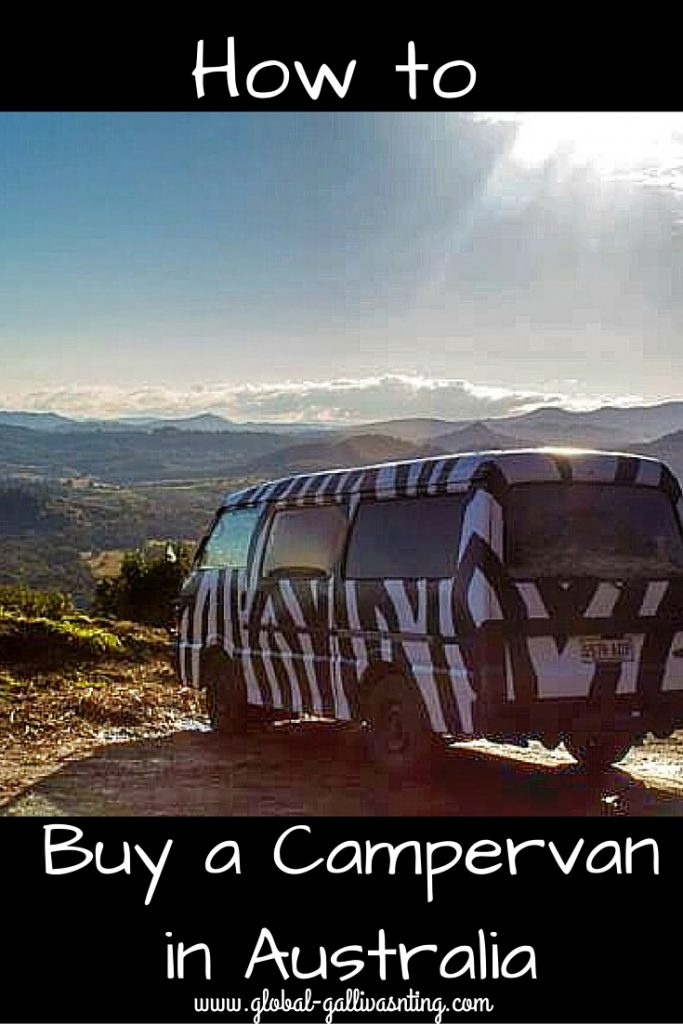 So should you rent, relocate or buy a campervan in Australia?
Renting a Campervan in Australia
The time you are spending in Australia (and the money you have) will determine whether you will be better off renting or buying a campervan.
If you are only visiting Australia for a couple of weeks then renting is obviously the easiest choice and requires little upfront costs and organisation. Drive Now.com.au is the best place to compare rental prices and options from all the major companies and make sure you're getting the best deal.
But renting a campervan could cost at least AUD$50 per day, if you are going to be in Australia for more than a 6 weeks then, considering the cost of renting over that duration, it's probably worth buying your own.
If you have come to Australia for year long working holiday then I would definitely recommend buying a campervan in Australia. Although you will need some cash for the upfront cost of buying a van, a bonus of owning a camper van is that you can park up at free campsites, cook up some food and sleep under the stars or in the van and this will save you a lot of money in the long run.
A campervan is your accommodation and transport in one, allowing you to save considerable money on hostels, bus tickets and eating out and also giving you the ultimate freedom to explore.
Plus, if you can sell your camper at the end of your trip for the price you bought it for then you've had free transport and accommodation for the duration of your trip, only paying out for fuel (and maybe factor in some repairs too if it's an older vehicle!)
In my opinion buying a campervan is the best, and most affordable, way to experience Australia.
Did you know, there is another option. If you are flexible you could relocate a vehicle for free or $1 a day. Companies need their vehicles in another location and offer you free or very discounted hire if you relocate their vehicle to a specific destination.
There is a time limit on these deals so this may not be the option if you want to take your time seeing the sights, but I whizzed down from Cairns to Sydney in a week and only spent $7 on the campervan hire and got a free tank of fuel thrown in.
How to Buy a Campervan in Australia
So now I've convinced you that owning a camper in Australia is awesome, here is how to go about buying a campervan in Australia.
Thinking about buying and owning a car or campervan in Australia can seem confusing and costly at first. But for me, exploring Oz in my own campervan was a highlight of my year in Australia and a worthy investment that enabled me to see a whole lot more of the great big land down under.
What to Buy?
Think about what sort of trip you want to undertake and what sort of vehicle would be most suitable for what you want to do. You could buy a car for anything from $1000 or a basic campervan from about $4000 upwards depending on age and amenities.
Car
Buying a car is the cheapest option, will be the easiest to drive and the most economical on fuel. A car won't offer you much space to sleep but backpackers on a budget have been known to travel around Australia sleeping on the backseat of a hatchback or in tents.
Station Wagon
A station wagon (you would call it an estate car in the UK) is a cheap option that would allow just enough space to put a mattress down in the back to sleep on but if you are on a long trip and expect to be living out of the vehicle then it may get a bit claustrophobic.
Utes
Utes (similar to pick ups) are hugely popular in Australia and are usually 4WD and consist of a 2 or 3 man cab and a large tray. Many ute owners customise the tray into a covered sleeping area giving you room to spread out and sleep. The 4WD capability to also a bonus that allows you to really explore off the sealed roads.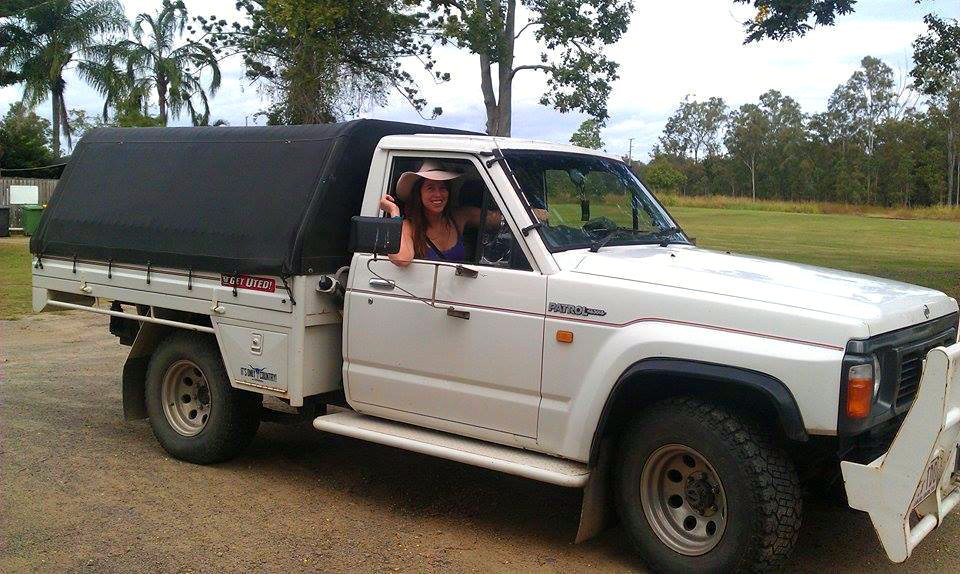 4 Wheel Drive
If you've got your sights set on an epic Outback trip or just want to explore more off the beaten track then you might want to consider buying a 4X4.
A 4WD vehicle however, isn't as cheap as a regular car and lacks the space of a campervan, but buying a 4WD vehicle and a camper trailer, or even just a swag or a tent, might suit you if you want to explore the outback wilderness.
I didn't realise at first how limiting it was to be stuck to sealed roads. Looking back I probably would have spent a bit more to get a 4WD vehicle to have the ultimate freedom to go anywhere and not worry about getting stuck.
Caravan
Buying a car or 4×4 and caravan could be the perfect solution if you want plenty of living space and facilities but also want to freedom to be able to unhitch the caravan and take the car off independently for more adventures.
Campervan or Motorhome
Campervans and  motorhomes can come in all shapes and sizes from a basic van with a mattress in the back to a flash motor home complete with shower, toilet, fitted kitchen, TV and all mod cons.
There is a huge difference in cost so your budget will probably determine the size, level of comfort and facilities that your campervan will have but buying a campervan is the best  all round option for touring Oz.
Meet our campervan Gloria!
We choose a 1990 Ford Ecovan that had been converted into a basic campervan called Gloria! She had a proper mattress and storage in the back and for $4,000 came complete with all the camping gear we needed and 9 months REGO.
She was white at first but later ended up with a funky zebra print paint job. Something I would only recommend doing when actually buying a campervan as I assume your rental company would frown on these kind of 'improvements!'
Where to Buy a Campervan in Australia
So you've just arrived in Australia, eager to start your road trip adventures and your looking for your own set of wheels. Where do you start?
Backpackers Car Markets
For the greatest choice in one place when buying a campervan in Australia head to the huge travellers car market in Sydney's Kings Cross where hundreds of cars are bought and sold by backpackers.
There are plenty to look at and if the owner needs to leave the country in a rush you could get a great deal and many vans come complete with all equipment and camping gear you could ever need.
Beware that many backpacker vans have covered huge distances and not been looked after very well so the mechanical soundness of some of these vehicles may be questionable.
Private Sale
Buying privately is probably your cheapest option when buying a campervan in Australia. You can find private sales and even post a wanted notice for free on sites like Gumtree, local newspapers or hostel notice boards.
I bought my campervan from Gumtree and there's often many vehicles listed but it requires a bit more leg work than going to a dealership or car market. You will usually get a better deal by negotiating a private sale but if you don't know what your looking for there's no come back and there is always the risk that you could end up with a dodgy wreck.
If you can't tell if a car is in sound mechanical condition or not you should get a mechanic to inspect it for you but this will cost extra.
Dealership
Buying a campervan from a dealership is probably the easiest option but not the cheapest. A reputable dealership will sell you a car that has been serviced and is in good shape, complete with warranty. Buying from a professional dealership offers you more reassurance that your vehicle will be more reliable.
Car dealers sometimes offer a buy back guarantee for when you're ready to sell which takes the stress out of selling when your trip is over but the price is usually far less than you paid in the first place and the campervans are more expensive to purchase in the first place too.
What to look for when buying a campervan in Australia
Of course, if you are buying a older, second hand vehicle you run the risk of it not being as mechanically sound as you would like, possibly leading to costly repairs.
When buying a campervan it's a good idea to make reliability and safety your priority, buy the best vehicle you can afford and do as many checks as you can before buying.
The lower the mileage the better, take the car for a test drive, ask the owner lots of questions, ask to see any service records and check for oil leaks, black exhaust fumes or any strange engine sounds, knocks or creeks.
I'm no mechanic so check out this useful guide to buying a campervan for your Aussie road trip!
Buying a campervan or second hand car is always a bit of a gamble. If in doubt about the mechanical integrity of a van its best to hire the services of a qualified mechanic for safety and peace of mind.
Also make sure that the vehicle you are buying has the necessary paperwork needed, check the registration certificate and the road worthy certificate if applicable. Also make sure no finance or unpaid fines are owing on the car.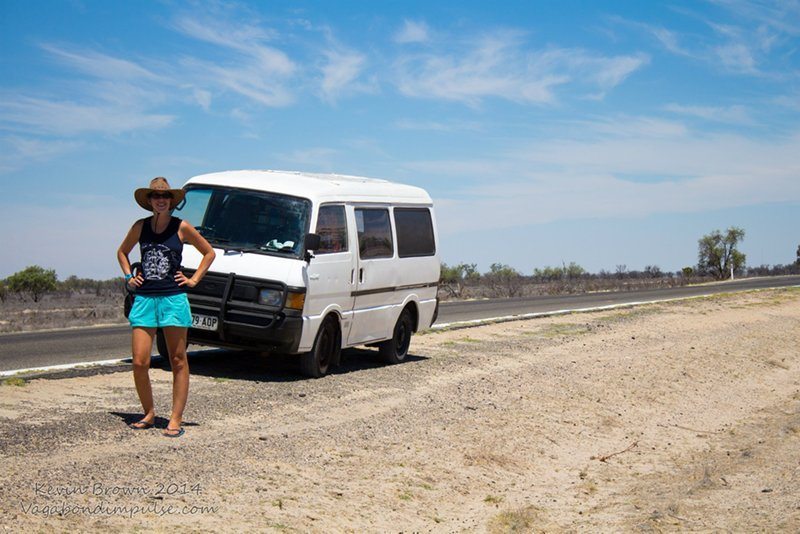 Paperwork, Rules and Legislation when Buying a Campervan in Australia
It can take a bit of time getting your head around the different legal requirements and paperwork associated with buying a campervan and owning a vehicle in a foreign country.
It doesn't make it any easier as different states in Australia have slightly different rules covering the legal aspects of car ownership. This can be confusing at first so it's always best to check with the relevant state for the most up to date information.
It's also a good idea to make your familiar with the rules of the road which can vary by state and often come with hefty fines.
Driving License
Most of the time you will be able to drive on your driving license from your home country but if your driving license is not in English then it's best to  obtain an international driving license before you leave.
Registration (Rego)
It is a legal requirement that all vehicles driven on Australian roads MUST be registered and a hefty fine can be issued if you caught driving an unregistered vehicle. The cost varies depending on the type of vehicle and the state in which it is registered.
The Rego needs to be renewed every 3, 6 or 12 months. It is well worth buying a campervan with a long rego because this can be pricey ($100's a year)
Insurance
In Australia all cars must be covered by compulsory third party (CTP) insurance,  the certificate is commonly referred to as the "green slip".
CTP insurance provides cover if a driver is involved in an accident in which people are killed or injured. The compulsory third party insurance is usually part of the vehicle registration process but, again, the registration process and specifics differ from state to state.
The good news is that the REGO also covers the tax and third party insurance. So unlike in the UK where you need to pay road tax and then insurance for each driver, in Australia it is the vehicle that is insured rather than each individual driver so anyone can drive it without paying extra insurance premiums.
Transferring Ownership
Make sure that when you buy the vehicle they hand over the paperwork as both the buyer and the seller need to sign the registration form. Once the vehicle has be purchased the registration must be transferred into your name within 14 days (except in Tasmania and Western Australia, where the limit is 7 days).
Keep in mind that most of the time you will need to have an address and sometimes be physically in the state where the vehicle is registered to change over the ownership but don't worry you can use a hostel or even a campsite for the address.
It's not really worth considering changing the state of the registration of the vehicle as it can be costly and expensive. We traveled from Melbourne, via the Great Ocean Road, to South Australia to register our campervan at the offices there and used a campsite as our 'address'.
Luckily when it came to renewing the rego we did that easily online without having to be physically in South Australia. The new owner must also pay stamp duty, which is calculated on the value of the purchase of the car and a registration transfer fee. You can find more information about transferring vehicle registration ownership here.
Do you need a RWC (Certificate of Road Worthiness)?
Roadworthiness or roadworthy checks, like as the British MOT, are not required on a regular basis in Australia. However, the specific rules vary in each state.
Some states require a vehicle to have a RWC, or safety certificate, usually only when a car is being sold, or registered in that state for the first time or after being written-off and repaired but some states require one annually.
It's a good idea to check the requirements, see a useful breakdown by state for when a RWC is required here because if you buy a car with a RWC, and the state it is registered in requires it, it could be very costly to get this done.
Vehicles registered in Victoria, ACT, Tasmania, New South Wales and Queensland do currently require an RWC. But vehicles registered in South Australia, the Northern Territory and Western Australia don't need RWCs which could save you money.
Obviously you have to assess the safety risk of the individual vehicle for yourself, but before you buy check the up to date requirements and rules for each state before parting with your cash.
When we were looking to buy our campervan in Melbourne most of the vehicles advertised for sale did not have a RWC, meaning that, as the purchaser, we would be liable to get this done within 14 days in order to transfer the vehicle and registration into our name.
Knowing that we could be liable for hundreds or even thousands of dollars to get the RWC done we decided this was just too much of a risk and therefore we bought a vehicle that was registered in a state, like South Australia, that didn't require a RWC.
Costs for REGO also differ from state to state and some states allow online renewal of REGO, very useful if you are travelling all around the country, and some don't. Vehicles registered in Western Australia are popular with backpackers because they don't require a REGO, and are easier and cheaper to re-register. Registration can be done online or over the phone without the need to even visit the state.
Selling your campervan
Allow enough time to sell the vehicle before your visa expires or your flight home to get the best price. It will be easier and quicker to sell the vehicle in the state in which it is registered and in a major city, especially a popular point of entry for backpackers like Sydney, Melbourne or Perth.
Think about the season as well,  if it's the middle of winter most backpackers will be up in Cairns or Darwin and not so many people in chilly Melbourne will be interested in buying a campervan there.
Make sure all the legalities and paperwork are present and correct. Your vehicle will also be easier to sell if it has a good amount of REGO left on it to make life easier for the buyers.
Make the car look presentable, give it a good wash and take some photos and create an informative and appealing flyer to put up in the hostel or advertise online on Gumtree.
If you're running out of time then a backpackers car market may be a good bet to sell up if you need to sell and leave quickly.
So that's everything you need to know about buying a campervan in Australia! I hope my blog has helped you and that you have an awesome Aussie adventure – a campervan is really the best way to do it!
Read More Australia blogs: