Books you should read to learn about Goa's hippie past
Goa became famous after the Hippie Trail of the 1970s where hippies travelled overland from Europe to reach the beaches of Goa and Kathmandu in Nepal attracted by an alternative way of life inspired by ideas of the peace, love, freedom and travel in the beautiful tropical nature and spiritual atmosphere of India, not to mention the cheap living and hashish!
Goa's hippies inadvertently kickstarted the tourism industry in Goa and now this small state is India's most popular seaside holiday spot with international and domestic tourists flocking to the warm shores of the Arabian sea every year to experience Goa's beaches, nightlife, markets, food and general fun loving, laid back lifestyle.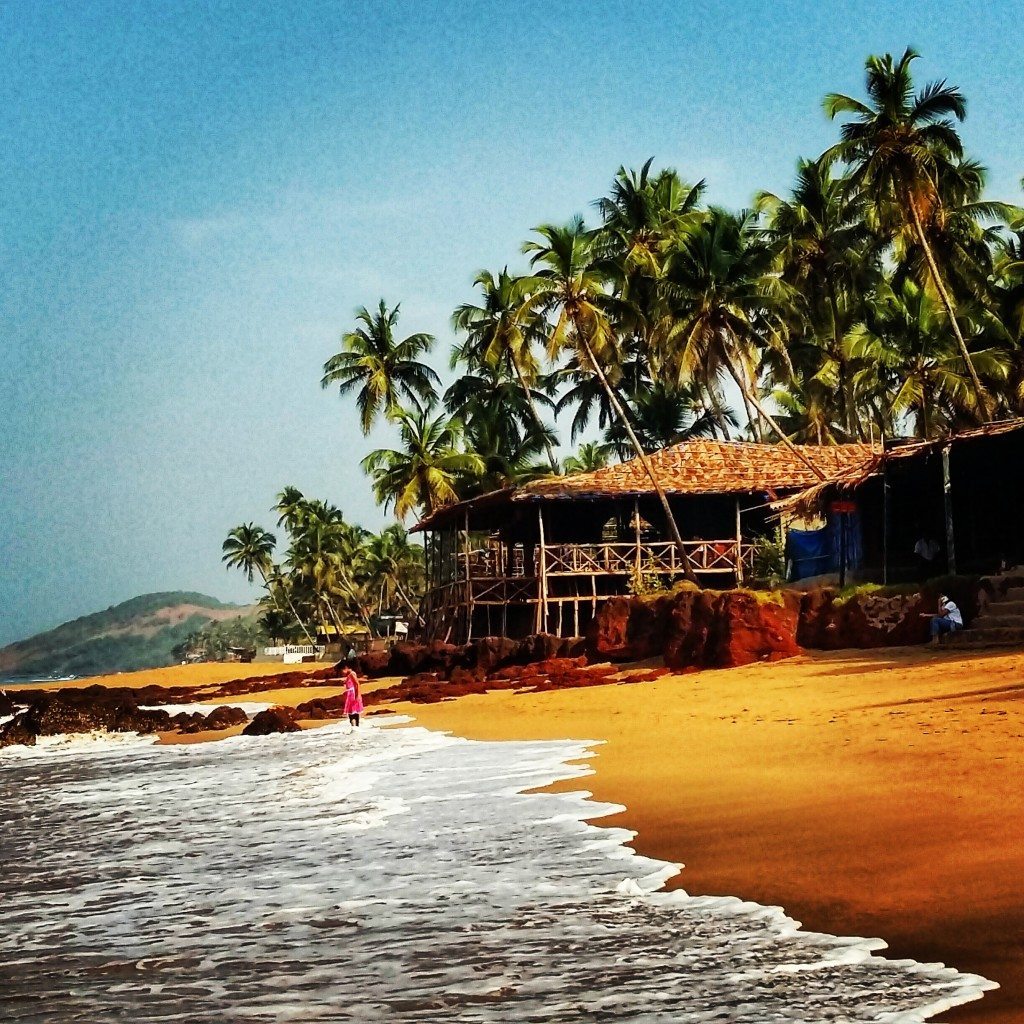 Even though things are a lot different now and there is something in Goa for everyone, not just hippies, you can still feel that alternative vibe in places like Anjuna where the famous Anjuna flea market started as a hippie market and the Goa psytrance scene with crazy hippie parties evolved.
If, like me, you're interested in Goa's hippie past then these books might be the perfect beach side reading while visiting Goa.
Some of these books about Goa's hippies are available on Amazon so I've included links so you check them out. But for the ones that are not on Amazon you will have to come to Goa and pick them up from local bookshops or hippie markets yourself!
Goa Freaks: My Hippie Years in India by Cleo Odzer
This is the most famous book about Goa's hippie past and is available on Amazon and in bookstores around Goa. It's a rich, candid and compelling first hand account of Cleo, an American, who came to Goa in the 1970s when Freaks (hippies) of the world would converge on Anjuna Beach and live a heady bohemian lifestyle.
You can buy Goa Freaks: My Hippie Years in India on Amazon here or you can also find it in bookstores in Goa – Literati in Calangute is my favourite.
Eight Finger Eddie: The Hippie History of Goa and Kathmandu by Earthman
Eight Finger Eddie is credited as the first hippie in Goa and an integral part of the community. The hippy history of both Goa and Kathmandu comes alive through these rare photographs and spirited, end-of-life recollections from India's most renowned expatriate who was famous as "the Original Goa Freak."
You can download Eight Finger Eddie: The Hippie History of Goa and Kathmandu on Amazon here  
Hippies Never Die: Freewheelin' from Europe to India by Roger Rea
Roger Rea still lives in Goa and his book is an account of overlanding from Europe to India in the days of the Hippie Trail in a customised Mercedes Benz coach. His stories, experiences and misadventures from the road, the people he meet and the countries they passed through tell a compelling and nostalgic tale of hedonistic days and an overland route that is sadly no longer possible to take.
The book isn't on Amazon but you can find it at the Anjuna Flea Market and all around Goa or find more info on the Hippies Never Die Facebook page
Happy Valley Daze: Tales of a Goa Gone by Peter Judd
Happy Valley Daze written by Brit nostalgically and light heartedly recalls some of the odd situations and events the author encountered, in what have come to be regarded by many as the good old days, in the era of steam trains, bullock carts and old motorbikes. These are tales of a Goa Gone, from a time which is fondly recalled by many people, foreigners and locals alike. The book, a unique perspective from a foreigner who lived in Goa, provides a humorous glimpse of these good old days.
Buy Happy Valley Daze: Tales of a Goa Gone on Amazon here or in bookstores in Goa.
Confessions of the Psychedelic Oyster by Vasiliy Karavaev.
Strictly speaking this book isn't set in Goa's golden hippie days of the 70s and 80s as the author Vasiliy only first came to Goa in the 90s, but it still makes an interesting read and insight into the hippie culture that still exists nowadays in the unique, colourful, exotic and crazy Goa lifestyle and what can happen if you go too far as his psychedelic escapades end up in an Indian jail.
Buy Confessions of the Psychedelic Oyster on Amazon or on the markets (in particular the Arambol sunset hippie market) and in bookstores in Goa.
Or if you prefer to watch rather than read check out these documentaries about Hippies in Goa.
If you're visiting Goa then check out my Insider Guides to Goa
I'd love to know if there are any more so please leave a comment below if you know of any other books about Goa's hippie past?