Europe is a fascinating and diverse continent, full of beautiful and iconic cities with beguiling architecture, incredible history, diverse cultures and amazing food. Visiting some of the most iconic European destinations doesn't come cheap. But you if think traveling in Europe is too expensive, think again!
If you're smart you can travel for only $50 per day if you know which are the cheapest countries to visit in Europe!
While it is possible to travel in places like London, Paris and Venice on a budget, these famous tourist destinations are always going to be some of the most expensive places to visit in Europe.
But by traveling in some of the cheapest countries in Europe, staying in backpacker's hostels, taking local transport and eating locally you can backpack Europe for about US$50 a day.
So get a little more off the beaten track, head to Eastern Europe and get a taste of a more authentic and less touristy side of Europe where you'll find the cheapest places to visit in Europe.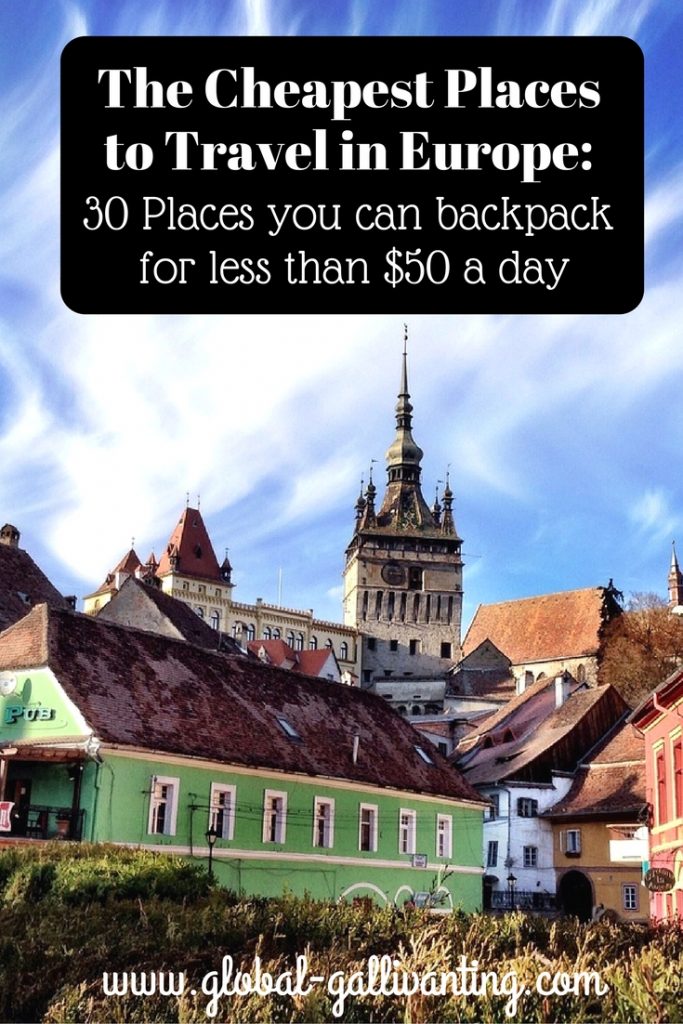 Obviously if you want to stay in luxury hotels and take guided tours traveling in Europe will be a lot more expensive, but these are approximate prices for the cheapest places to backpack in Europe to give you an idea of how affordable traveling in Europe can be!
For more information on costs Budget your Trip is pretty useful and check out detailed breakdowns at Price of Travel – the cheapest destinations in Europe. Also check out 11 ways to travel for free to save even more money
The Cheapest Countries to Visit in Europe: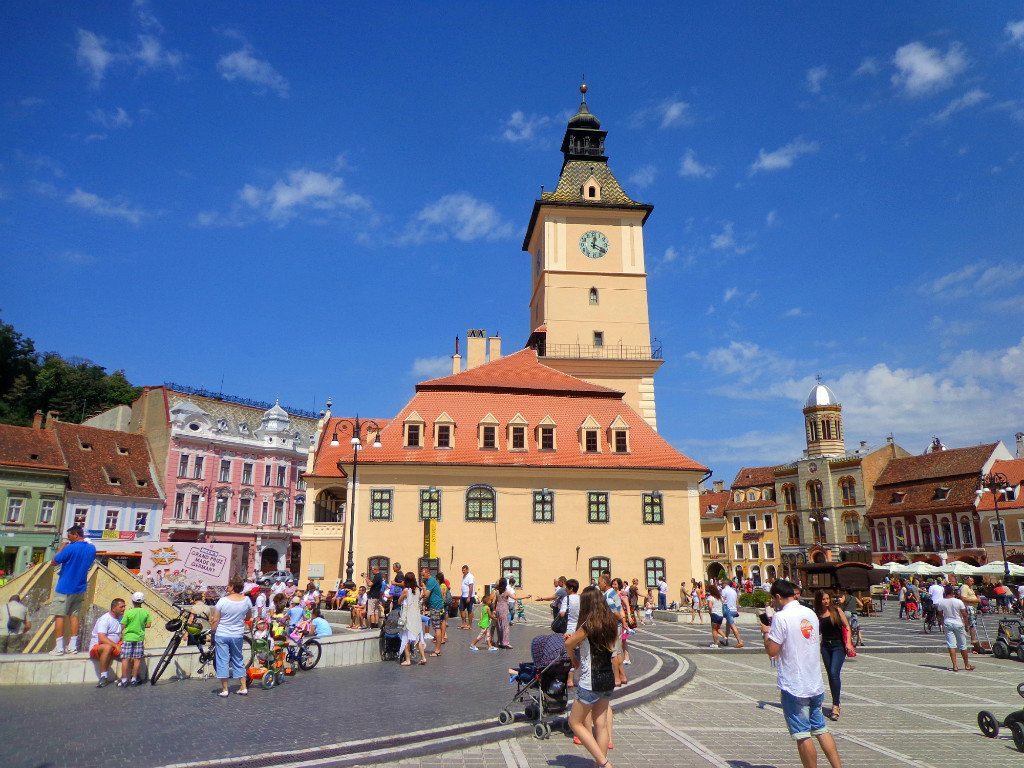 Romania
Why Go: Romania is one of the cheapest countries to visit in Europe and if full of stunning landscape, rich folklore and fascinating castles. From the capital city of Bucharest to the castles of Transylvania that inspired the tales of Dracula – there's a lot to explore in Romania and it's pleasantly affordable.
Bucharest doesn't have the best image but I found it surprisingly pleasant. Did you know Bucharest was once called the Paris of the East – it still shows as there is some fabulous architecture in the old town.
Bucharest is also home to some fascinating history, the communist dictator Ceausescu and his family were shot on Christmas Day 1989, but not before building the huge Parliament Building – the Palace of the Parliament which is the second biggest building in the world after the Pentagon and a tour inside this place is definitely one to remember.
Brasov is a good base to explore the rolling Romanian countryside with it's saxon towns, gothic churches and fairy tale like, Dracula inspiring, castles including the legendary Bran Castle, often associated with Dracula's myth.
Also worth a visit are the breathtaking landscapes of the Carpathian Mountains, home to the picturesque region of Maramures and the enchanting painted monasteries of Bucovina that are adorned with vibrant frescoes.
Here's 10 more places to visit in Romania to inspire you to visit this hidden gem.
Daily Cost: US$26 a day
Bulgaria
Why Go: Sofia is another city that is surprisingly pleasant with elegant architecture, a gold brick road in the center of town and interesting Communist history.
Sofia is also one home to Mt Vitosha where you can hike in summer and ski in winter and the pretty Rila Monastery is an easy day trip.
Bulgaria is one of the cheapest places to backpack in Europe and has alot to offer, also worth a look is the pretty, medieval castle town of Veliko Tarnovo, from there its also possible to explore Buzludzha, the abandoned communist headquarters.
Daily Cost: US$26 a day
Ukraine
Why Go: Explore the very edge of Eastern Europe with golden dome topped churches and monasteries ,enjoy nightlife in Kiev or get lost in romantic, old world Lviv. You can also visit Chernobyl these days.
Most of the recent troubles in Ukraine have been to the very far East of the country, far from Lviv and Kiev but check the current situation before you go but Ukraine is a fascinating country that is one of the cheapest places to backpack in Europe and certainly worth a look.
Daily Cost: US$ 26 a day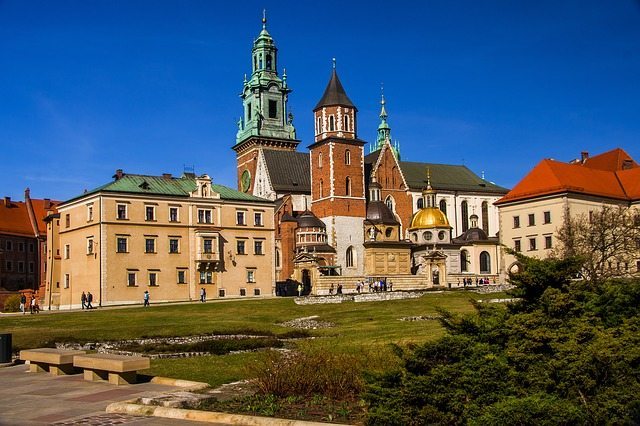 Poland
Why Go: Poland is still one of the cheapest places to backpack in Europe and with cheap flights Krakow and Warsaw could make a great bargain weekend break.
The old city of Krakow, the former Royal capital, is packed with beautiful and historic buildings, a castle, gothic cathedral and a lively, and cheap, bar and cafe scene. While Krakow sees more tourists, Poland's capital Warsaw also has it's attractions although it is more expensive. The Old Town center is charming again after being rebuilt after WWII and there are excellent museums and bars.
Krakow Daily Cost  – US$28 a day
Warsaw Daily Cost – US$30 a day
Albania
Why Go: Albania is shaking off it's troubled and isolate past and is open for exploration. Albania has its own Alps, Riviera, World Heritage Sites and a colourful, modern capital, Tirana, with surprisingly good nightlife.
Visit Berat, a beautiful, historic Ottoman town and explore the UNESCO world heritage listed ruins at Butrint. Albania also has amazing beaches with stunning, clear, turquoise waters that might make you think you're in the Maldives! Laze on the beautiful beaches at Saranda, Ksamil and Himare and enjoy the cheapest beach holidays on the Mediterranean (and less crowds.)
Albania is one of the cheapest places to backpack in Europe and, as tourism is still in it's infancy here, the locals are genuinely friendly.
Daily Cost – US$30 a day
Macedonia
Why Go: Skopje is an interesting fusion of East and West with some interesting museums but a more interesting night life scene. But the highlight of this land locked country in the Balkans is visiting the beautiful and dramatic Lake Orchid  which is way more than just a sparkling lake, take time to explore the churches, historic lane ways and surrounding national park. Many travelers call this their favourite country in this region.
Daily Cost – US$30 a day
Serbia
Why Go: Belgrade is a city that knows how to party! There aren't a huge amount of sights to see here, wander the castle and enjoy the views over the Danube River and then at right go bar hopping, meet friendly locals, feel the Serbian spirit and end your night in a nightclub on a boat on the river. Belgrade rocks!
Daily Cost – US$30 a day
Bosnia and Herzegovina
Gorgeous location in the mountains, few tourists, welcoming locals and a fascinating, if troubled, history. Sarajevo feels different and more off the beaten track from other parts of Europe, explore the domed mosques of the Muslim old town. Also visit Mostar with it's famous bridge and see if you would dare to dive off
Daily Cost – US$30 a day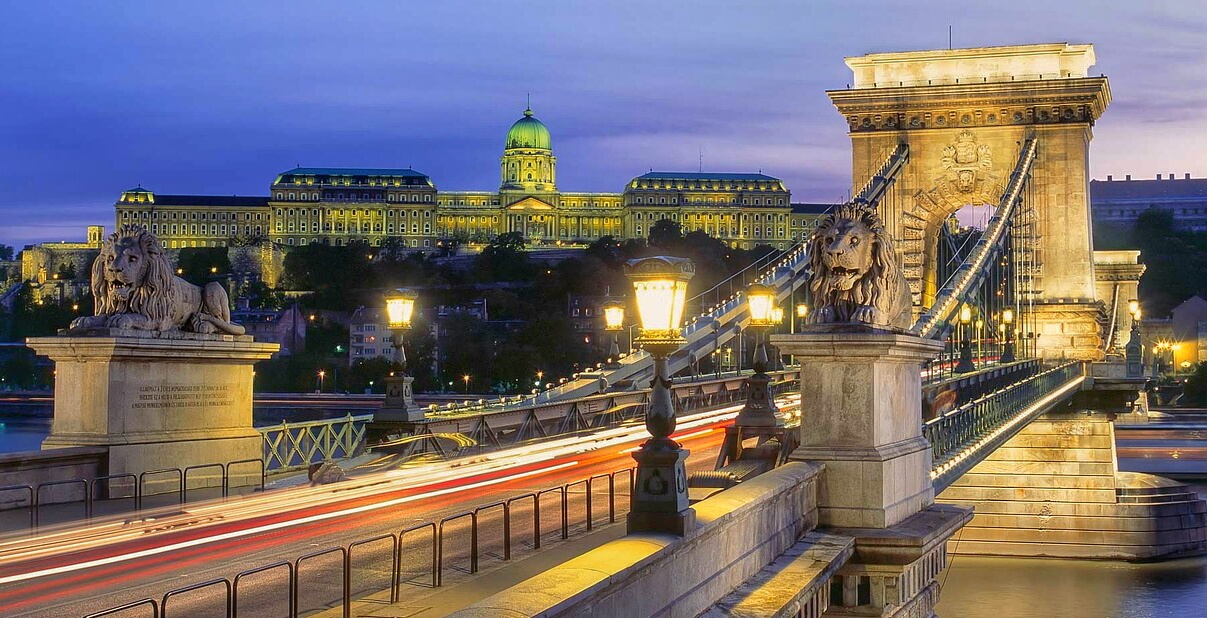 Hungary
Why Go: Budapest is one the grandest and most beautiful cities in Eastern Europe with a rich and fascinating history. Explore the two sides of this city – Buda and Pest, stroll over the historic Chain Bridge, ride the cute funicular up Castle Hill and take in the views over the river, relax in one of the thermal spas or get a glimpse into life behind the Iron Curtain at the soviet sculpture park just outside of town. Budapest is also home to the best underground 'ruin bar' scene in Europe even though it is getting increasingly popular it's still a veritable bargain.
Daily Cost – US$30 a day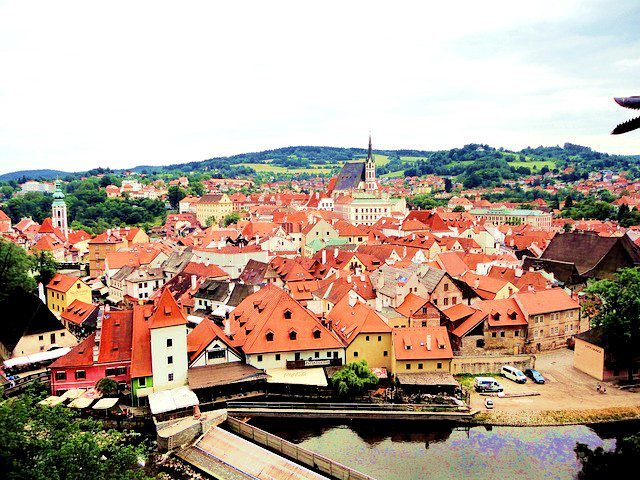 Czech Republic
Why Go: Cheaper than Prague but with an equally beautiful preserved historic old town, with a castle and that charming bohemia vibe, a delightful riverside setting but with less tourists and cheaper prices. If you still can't resist Prague then despite rising popularity and prices backpackers can still find a good deal here. And there's often a reason why places are so popular right, it's still oozes bohemian charm, still gorgeous and still quite affordable.
Cesky Krumlov Daily Cost – US$35 a day
Prague Daily Cost –  US$45 a day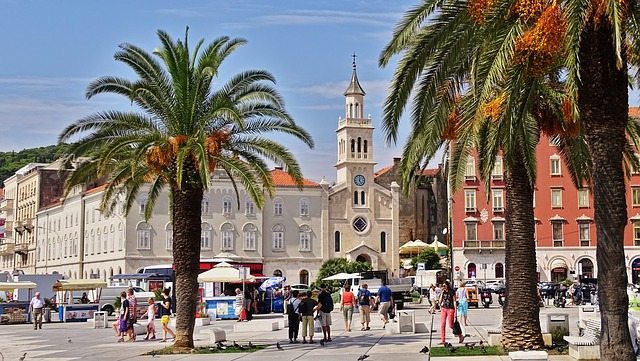 Croatia
Why Go: As Croatia's sparking coast attracts more and more tourists inevitably prices rise but the capital Zagreb is still great value and worth a look with a pretty old town,great museums, galleries and parks plus its not too far from the unbelievably gorgeous waterfalls of Plitvice National Park. If you really can't resist the urge of Croatia's coast, and why should you, you will probably end up in Split on the way. But Split is not just a hub, the Old City here is even older than Dubrovnik's, just as impressive only far cheaper and far less crowded with tourists.
Zagreb Daily Cost -US$36 a day
Split Daily Cost –  US$42 a day
The Baltic Capitals: Riga, Latvia and Vilnius, Lithuania and Tallinn, Estonia
Why Go: These former soviet union, Baltic states have joined the Euro but are still great value for Northern Europe with a cute old towns, and great nightlife. Riga is a lot cheaper than Tallin, Estonia  as it becomes increasingly popular with the stag party crowds. Vilnius, Lithuania is even less touristy buit with an arguably more gorgeous old town.
Riga Daily Cost – US$36 a day
Vilnius Daily Cost – US$37 a day
Tallin Daily Cost –  US$49 a day
Montenegro
Why Go: Historic towns, stunning natural beauty, plunging mountain ranges, sparkling lakes and a pretty coastline make compelling reasons to visit one of Europe's newest countries. Trendy Kotor and buzzing Budva are no longer such a bargain but wandering the old towns, lazing on the less explored beaches and enjoying the excellent national parks is still affordable.
Daily Cost – US$40 a day
Slovakia
Why Go: Only about an hour from elegant (and expensive) Vienna, Bratislava's cute old town still receives few tourists and is a bargain.  The lack of famous attractions mean it doesn't attract so many tourists though the pleasant and historic town center is worth a day or two, look out for the arty sculptures all around the town.
Daily Cost – US$40 a day
Turkey
Why Go: One of the most fascinating cities in the world, Istanbul straddles the continents of both Europe and Asia and is where east-meets-west city.  With fabulous attractions and history, bustling bazaars, mosques, and the sparking Bosporus don't miss Istanbul. Even better, the rest of Turkey has many fascinating, unique sights, a rich history and even cheaper prices.
Daily Cost – US$42 a day
Slovenia
Why Go: Slovenia is home to some stunning natural beauty like the Karst plateaus and Lake Bled but the capital Ljubljana is a super cute, charming and laid-back city. One of the most chilled out capitals in Europe that's still possible to experience for under $50  a day.
Daily Cost – US$45 a day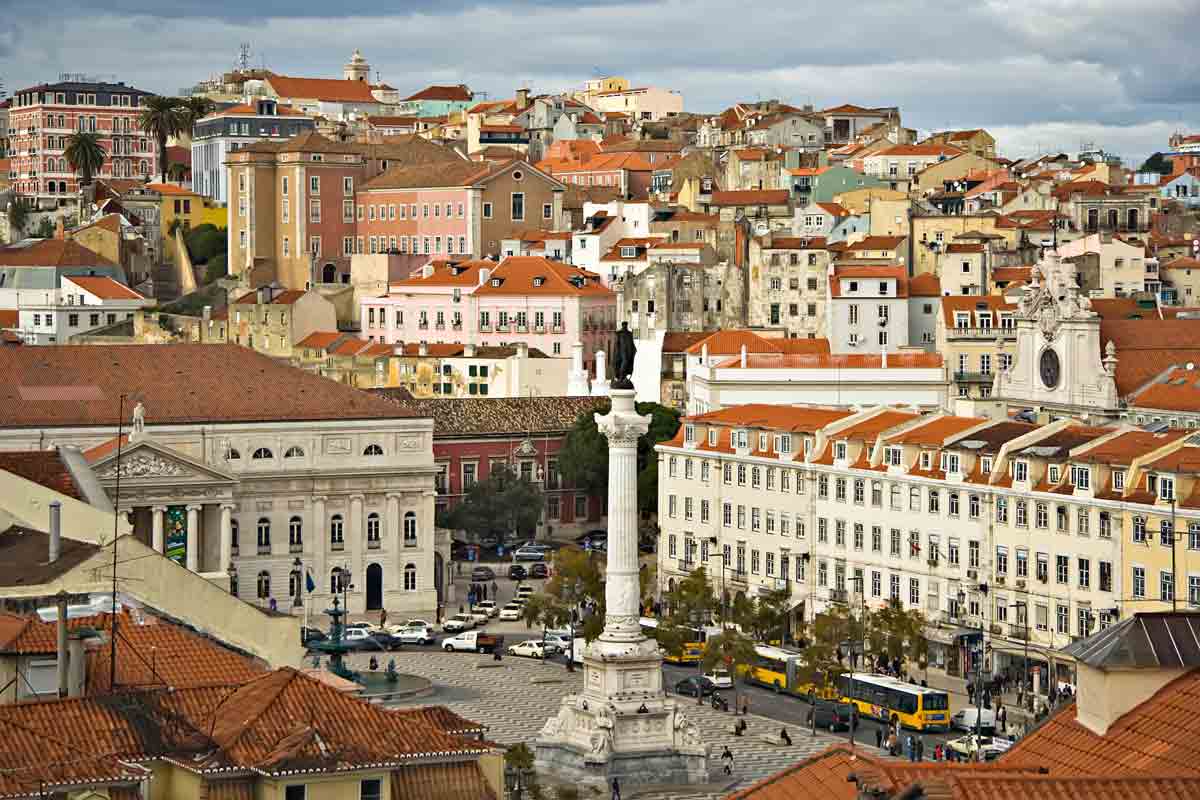 Portugal
Why Go: Portugal's historic, beguiling  and charming capital is really under rated, possibly because it's a bit out of the way.  This means its still a great bargain and feels more authentic than some of the other blockbuster European capital cities.
Daily Cost – US$50 a day
Not strictly in Europe but also consider:
Morocco
Why Go: With cheap flights from Europe why not consider exotic and affordable Morocco. From bustling souks to medieval,  imperial cities, sand dunes, camels and beaches – Morocco offers an exotic escape close to Europe.
Marrakesh Daily cost – US$ 30 a day
Pin Me! 🙂
So, no excuse now not to visit Europe! Avoid the super touristy spots and you can still enjoy Europe for less if you visit some of these cheapest places to backpack in Europe.
If you are planning a longer trip around Europe check out buying a rail pass to save money and an awesome way to see loads of Europe on a budget. I loved my inter rail experience, find out why I think inter railing is the best introduction to backpacking.
For more information on costs Budget your Trip is pretty useful. Also check out this backpacking Europe guide.
Where's the cheapest place you've been in Europe? Any where that I've missed out?