FAQs and a Complete Step by Step Guide to Applying for an Indian Visa for Australian Citizens
Guest Post by Phili Isaac from twolostgirls.org
2019 Update!
1 year online tourist, business and medical Indian Evisas are now available for citizens of 161 countries! Horay!
Almost all nationalities, including all Australian citizens, need to apply for a visa before traveling to India. Applying for an Indian visa for Australian citizens can be a bit confusing and takes a bit of time and forward planning, which means that applying for an Indian visa is an essential part of planning a trip to India. 
There are 2 main options for applying for an Indian visa for Australian citizens – the easiest way to get an Indian visa is by applying online for an E tourist visa which is valid for trips upto 60 days. If you need longer then you will need to send your passport off to apply for a longer term Indian visa.
The process of applying for an Indian visa for Australian citizens can be quite frustrating and confusing so I thought I would write a step by step guide to make applying for your visa easier and I'll go into full details about both types of visa in this post.
Please bear in mind this is from the point of view of an Australian passport holder and guidelines can change frequently and suddenly. Also, this is just from my experience and I am not an immigration professional) Requirements and processes for other nationalities are different – if you are from the UK see this post on how to apply for an Indian visa for UK citizens.   If you're from the USA check out How to apply for Indian tourist visa from the USA. If your from Canada check out how to apply for an Indian visa for Canadians. The process is also different for Australians of Pakistani origin.  
 Pin Me 🙂
Australian passport holders must apply for a visa before visiting India, even if applying for an E-Visa.
It's important to be aware that Indian tourist visas are valid from the date of issue, not the date of your entry to India. So make sure that you prepare in advance and that you start the application process so that your visa coincides with your travel dates – don't apply too early or your visa could expire before the end of your trip.
Short Term Indian Visa for Australian Citizens – Visa on Arrival and E-Visas
How to apply for an Indian E Visa for Australian Citizens
An E-Visa is the fastest and most simple way to get an Indian visa for Australian citizens and is valid for trips up to 60 days (2 months). The E-visa may also be described as a 'visa on arrival' but you must still apply for the visa in advance before you travel.  You will need to apply an absolute minimum of 4 days prior to travel.
The E-Visa process means you can apply online without going into an office and can even apply on your smartphone.  Citizens from 161 countries are eligible to apply online for an E Tourist Visa to India, including citizens of Australia, New Zealand, USA, Canada, UK and Ireland and many European Countries.
The cost for an E-Visa for India depends on your nationality. The cost for an Indian E-Visa for AUSTRALIAN citizens is $120 AUD.  E-Visas are NOT extendable or convertible and you can only apply for an E-Visa twice per year. In my experience, if you are regularly traveling in India, you cannot have an E-Visa consecutively. Each case seems to be assessed differently.
You can only enter India on an E-Visa at airports located in; Chennai, Delhi, Bangalore, Cochin, Goa, Mumbai, Kolkata and Trivandrum and 3 seaports; Cochin, Goa and Mangalore. The E-visa has three subcategories; E-Tourist Visa, E-Business Visa and e-Medical Visa. Double entry is permitted on E-Tourist Visa and E-Business Visa. Triple Entry is allowed for E-Medical visa.
**You may be required to have a return or ongoing flight ticket when leaving your country.
How to Apply for an Indian E-Visa online
You can now apply for the new E-Visa service – Indian visa for Australian citizens on the government website here.
Fill out the forms online and attach a passport photo (that meets the specifications) to your online application.  After applying online your visa will be emailed to you.  You just need to make sure that you have a printed copy of your visa approval with you when you arrive in India.  The visa will then be affixed in your passport at the airport when you arrive in India. 
As I said before, the process is fully online (i.e. you are not required to send off your passport and wait for 2 weeks for the visa to be processed like you do with the longer term visas.) Great for shorter holidays!
Please bear in mind that applying for the E-Visa can still be quite time consuming as the forms ask you a lot of questions and if you don't have the correct information on hand you will have to save the form or start again.
Also, the fee for the visa and for processing of the application are non-refundable, so if you make a mistake on the forms you could be rejected and have to apply and pay again, even if the visa is not granted.
To take the stress and hassle out of applying for your Indian visa I use iVisa to sort everything out hassle free. They do charge a small service free but they offer a zero frustration policy and make the process simpler and easier to follow. They can process your application and send your E Visa via email in only 18 hours. They also have a window for arrival of 120 days meaning you can get your visa sorted well in advance of your trip but remember you still need a apply online no later than 4 days in advance of your arrival date to India. Click here to apply now.
Also, if your parents or grandparents were born in Pakistan, whatever your current nationality, sadly you're not eligible to get an E-Tourist Visa so unfortunately you will have to apply for a normal Tourist Visa.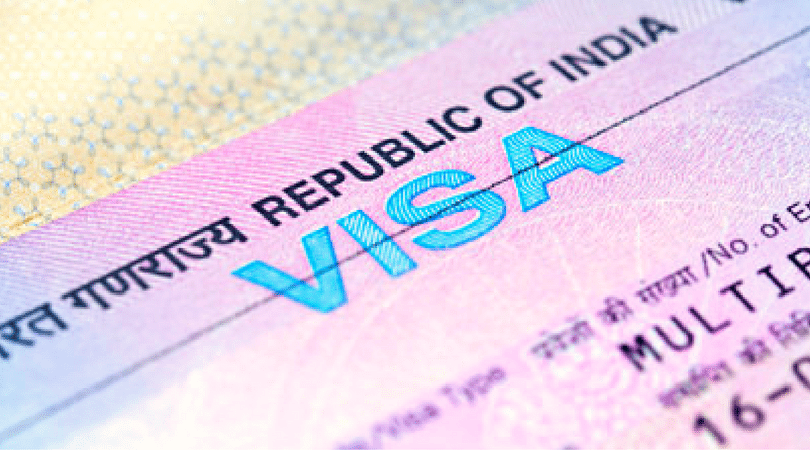 Longer Term (Traditional) Indian Visa for Australian Citizens
For many travellers, 60 days is not long enough as there are endless things to do, see and experience in India.
For longer than 60 day stays, a regular Indian tourist visa is required and this has recently been upgraded from a standard 6 month grant to a 1 year, double or multiple entry Indian visa for Australian citizens (when applying from Australia).
It is optimal to apply for this visa from Australia (although it is possible to apply from other countries if you are already travelling). The process seems to have a much faster turnaround and comes with a higher guarantee when completed from within Australia. If you apply from a different country you are more likely to get 3 months or if you do get a 6-month visa it will come with conditions such as only single or double entry.
It is important to note that the 1 year visa will most likely be stamped with the 180 day per stay rule. This means that you MUST depart India within that 180 days, however, you can return to the country straight away. If planning to stay for the entire year, you need only fly to a neighbouring country (common choices are Nepal, Sri Lanka, Thailand, Dubai) and you can return the same day and then stay for another 180 days (6 months).
If you are intending to visit India for any other purpose other than tourism, then you MUST apply for the correct visa relating to your reason for visiting be it employment, business, study, journalism, etc. All of these visas will require much more paperwork, however India is not a country that you wish to mess around with incorrect visas or overstays, etc as if you overstay even one day you could face a fine and be banned from India.
It is not a given that you will be granted a visa to enter India. The rules appear to change from person to person, sometimes clouded by confusion.  You may even receive your visa with a shorter duration than the one you have applied for, it's not common, but it does happen occasionally.  Sometimes you may apply for a visa and there may be conditions that seem unclear stamped onto the visa, or you may be informed of different information as you board the plane or as you are going through immigrations as you land.
The best bet is to be prepared. Not always, but sometimes, you may be asked to show a ticket exiting the country before the 180 days is up (see below for more elaboration on this), or you may be asked to give details of where you are planning to stay and even contact phone numbers, so it pays to have this information handy, even if you don't end up needing it.
Other key notes; make sure your passport is in good condition, has a minimum of 6 months left before expiry and has at least 2 blank pages for the visa and stamps. This is a standard for applying for visas for any country.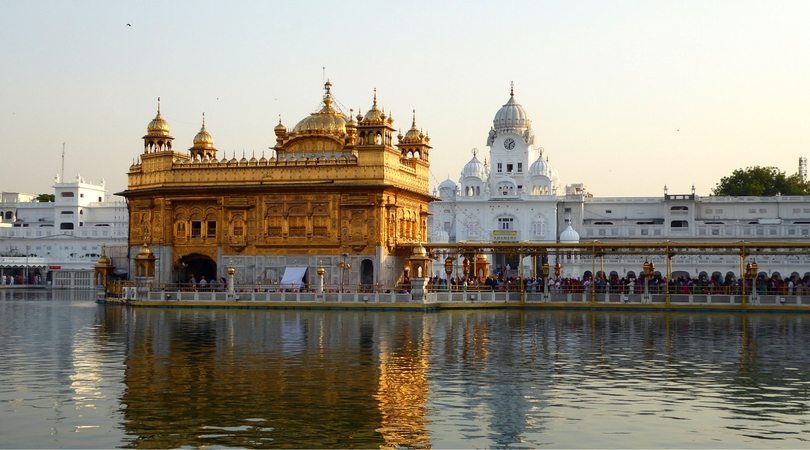 Departing Country of Origin to India
You may need a return or ongoing flight in order to board your flight to India. This depends on the airline and may not be an issue at all, however traveling from Sri Lanka I was required to supply this to the Sri Lanka airline front desk and so had to purchase a ticket before boarding the plane. In this situation you only have a few options;
Book a cheap flight anywhere that you can cancel or just forfeit
Pre-plan your trip with a return or an ongoing flight
Book a flexi-ticket to your next destination so you can have a little more freedom
There is one other option that I discovered after purchasing my ongoing ticket at the counter. You can sign a waiver form that removes blame from the airline if your visa gets rejected in India upon arrival. The airline will then let you board without any hassles and I have never had an issue with border control in India. Although you need to know that this could be slightly more risky than the other options.
How much does a tourist visa for India cost for an Australian citizen?
When applying from Australia using an Australian passport fees are usually $120 AUD.
The cost may differ based on nationality, previous nationality, occupation, etc and tend to increase every year. Visa prices actually also vary depending which country you apply from. A regular visa from Egypt, Dubai or Sri Lanka seemed to be more expensive than a visa from Nepal for example. Whereas the price of an e-Visa seems to always be the same regardless of where you apply from.
As with all Indian visas, the visa payment is non-refundable and it's not guaranteed it will be approved.
Yoga / Spiritual Studies Visa?
We have actually heard of people applying for longer term visas with the help of spiritual institutions or Ashrams, but we haven't had personal experience with this.
How to apply for an Indian visa for Australian Citizen – by post or in person
Your first point of call when applying for an Indian visa for Australian citizens is the VFS Global website. There is a lot of information on there, but it does pay to take the time to read through the process and requirements before you start and check out the FAQs.
In Australia, we have Indian Embassy offices in the following locations: Sydney, Adelaide, Melbourne, Canberra, Brisbane and Perth
Although the turnaround time seems to be much faster when you submit your application and passport in person at one of the Embassy offices, you can also mail this by Express Post service to any of the above listed offices (you must send to the office in the state which your have listed your residential address) and they will mail you your passport back to you via Express Post with signature required handover.
Indian Visa Application – Get Started
Now to get started! Once you have gathered all your documents together and 2x ID photos (that 2×2 inches in size and face covered 70% to 80% of the photo area), start filling in the application online here.
Click on the 'Regular Visa' button and start filling in the online form. Once you have filled in the first page and clicked 'continue' you will see a Temporary Application ID number (such as 47161159ULPRJSB). Its important to note this down somewhere as the system has been known to be glitch and if you don't have it you may end up having to fill the entire application form out again.
Once you have followed the prompts and completed all the required fields you can submit and print off your application.
**Dual citizens are required to list their other passport details including the passport number, nationality, issue and expiry dates.
Additional Notes:
You need to apply to the correct Embassy office depending on the state in which you reside.
You will be asked questions relating to your parents/grandparents birth as there are restrictions around those who have Pakistani decent.
You can pay by cash or card at the Embassy office or by card online.
It is important that you note down any reference numbers and keep hold of your payment receipt during the process.
You will be asked questions relating to your religion, if you do not have a religion there is an option for 'others' and a drop down to put N/A.
It is vital that you review your application and double check all information is correct before submitting as mistakes could lead to the refusal of visa or having to go through the whole process again.
Process overview:
Print off the document checklist to attach to the front of your application
Go through the document checklist carefully and make sure you have all the documents you are required to submit with you application
Attach your 2x passport photos with a paperclip (no staples)
Sign all documents where required
Include your passport with your application package so that your visa can be fixed inside
Submit your application to the Embassy to corresponds with your state either in person or by post
Photos required for the Indian Tourist Visa Application
Accompanying your application for visa submission, you'll need to attach 2x passport photos that adhere to the specific Indian visa requirements.
Photos must be recent i.e. taken no more than 6 months prior to application submission
Must be 51cms x 51 cm (2 inches x 2 inches)
Face must take up at least 70% of the photo
Must be printed on glossy photo paper (not printed off from the computer)
Name, signature, passport number and date on the back of each
A digital copy should also be uploaded to the application system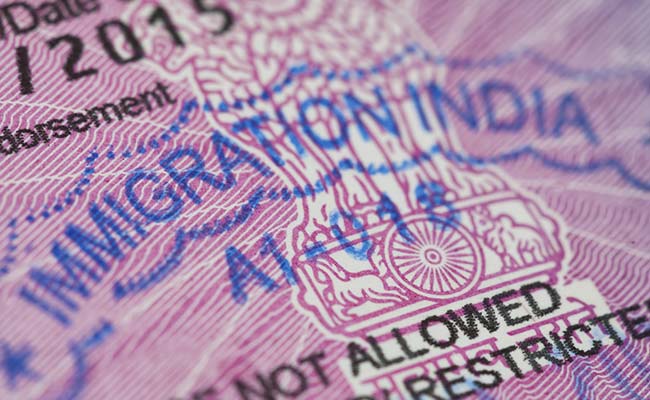 Where to send your Indian visa application 
You must submit your application to the Indian Embassy Office postal address that coincides with your state using a Registered Australia Post service:
NSW – GPO Box 2892 Sydney NSW 2001 
SA – GPO Box 2892 Sydney NSW 2001 
VIC & TAS – PO Box 23057 Docklands VIC 3008
ACT & QLD – PO Box 936, Civic Square, ACT 2608
WA & NT – Locked Bag 200, Perth BC, WA 6849 
As you are sending your application by mail it's crucial that you double check that you have all your paperwork completed and assembled before you send off your application. Check again that you have your passport, printed and signed application form, 2x passport photos, online payment receipt, and any letters or other documents that have been requested as part of your application.
How Long Does an Indian Visa for Australian Citizens Take to Process?
Normal visa processing time for an Indian visa for Australian citizens is between 3-5 business days for applications submitted at one of the embassy offices in person. For postal applications this adds the transit time for the application to reach and be returned so please allow at least 2 weeks for your passport to be returned before your expected departure date.
You can also track the application status through the application website.
If collecting your passport from one of the offices you or an immediate family member can collect on your behalf. You will need to show your ID (such as a driving license) and your payment receipt, and in the case of a family member collecting on your behalf, an accompanying signed letter, giving authorisation for your passport to be handed over to your relative.