How to visit the Taj Mahal from Goa
"Is it possible to have a relaxing holiday on the beaches of Goa and also visit the Taj Mahal in one short trip?"
This is a question I've been asked many times, and its not surprising because going all the way to India and not seeing the famous Taj Mahal, one of the 7 wonders of the world, makes your trip seem kind of incomplete. Even my Mum wanted to do the same so I thought I'd write a quick blog post about it.
Pin Me 😉 
Where is the Taj Mahal?
The first thing to know is that India is a HUGE country and getting around takes A LOT of time. The famous Taj Mahal is located in Agra which is over 1,600 km away from Goa. It take over 30 hours if you drove straight there without stopping (and you really wouldn't want to drive on Indian roads if you're not used to driving in India!
Agra is not too far from India's capital Delhi, if you have more time than money then you could take the train to Delhi from Goa which only costs around 2,500 Rupees. Taking the train in India is a really interesting, quintessentially Indian experience but you need to have a lot of patience as it takes at least 30 hours on the train and booking tickets can be complicated and can sell out well in advance. If you're interested in taking the train read my Guide to train travel in India which includes how to book tickets. 
How to visit the Taj Mahal from Goa in 1/2 days
It could be just about possible to visit the Taj as an independent day trip from Goa if you fly up early, take the fast train, see the Taj quickly and then head back to Delhi for a late flight. But it will be a very long day, you would be super rushed, stressful and not the most enjoyable experience. I wouldn't recommend it at all.
If you are really short on time then the best, and easiest, way to visit the Taj Mahal from Goa would be to take a 2 day, 1 night package like this one where the return flights, hotel in Agra, entrance fees and a private air conditioned car and driver for all the transfer are all included so you can just relax and enjoy the sights. This is the 2 day sunrise Taj Mahal tour from Goa I recommend.
If you prefer to do it independently then read on and I'll explain how….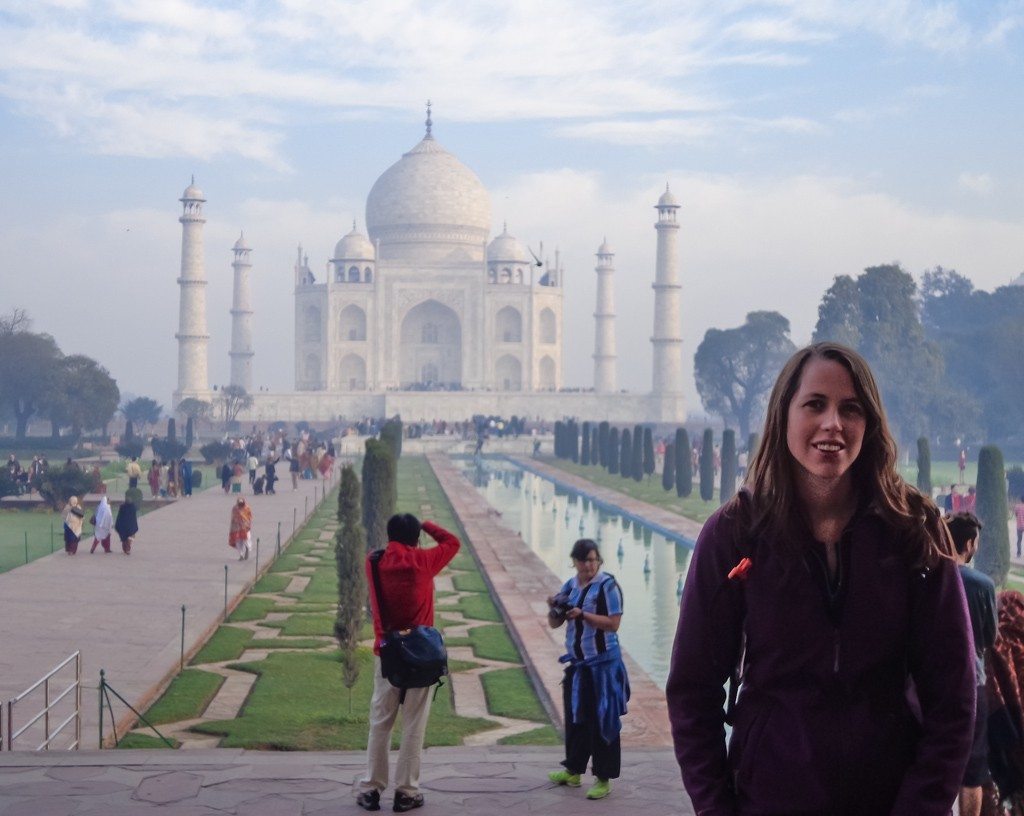 Step 1 – Get to Delhi
Luckily there are alot of airports in India so its possible to fly domestically in India which will save you alot of time and make it possible to visit many places in one trip. A better option is to take a domestic flight from Goa airport to Delhi. (I always search Skyscanner for the best deals. I prefer Indigo and Jet Airways when flying in India) 
Step 2 – Get to Agra
Once in Delhi it is not far to Agra. You have 2 options – take a day trip or spend a few days in Agra if you have time. It is possible to visit the Taj Mahal on a day trip from Delhi either as part of a tour or independently. If you want to visit the Taj Mahal and Agra Fort as a day tour from Delhi this is private day tour I recommend 
If you want to go independently then the newest, quickest trains from Delhi to Agra only take 2 – 3 hours, by taxi its about 3/4 hours drive or the bus takes about 3 hours but I would recommend taking a delux bus not a regular, rickety old bus and transport in India often runs late, like hours late, so I wouldn't recommend booking connecting flights within a couple of hours of your train arrival time.
To save yourself time and hassle I recommend booking your tickets online at 12Go.Asia as trains in India get fully booked in advance very quickly. Once you arrive in Agra just catch a rickshaw or taxi from the station (don't forget to haggle) and head to the Taj Mahal. The ticket price is now 1,000 Rupees for foreigners. Read these tips for visiting the Taj Mahal before you go in.
The only thing about doing an independent day trip to see the Taj from Delhi is that you probably won't get there in time to see the sunrise over the Taj Mahal, which in my opinion is the best time to go as there aren't so many crowds and it's so magical to see the colour of the marble change with the colours of the sky and to see the building appearing out of the early morning mist.
If you want to see the Taj at it's best at sunrise then it's better if you arrive in Agra the night before or if you stay in Delhi get up super early and take this special Taj Mahal at Sunrise day tour from Delhi. 
Step 3 – See the rest of India's Golden Triangle
But I still think it's better to spend a few more days seeing the sights of both Delhi and Agra and there is much more to Agra than just the Taj Mahal! Did you know its the only city in the world that boasts three UNESCO World Heritage Monuments! I would recommend spending a few days in Agra (check out my Guide to Agra) There's also so much to see in Delhi too and also Jaipur is only a few hours away which makes up the rest of India's Golden Triangle.
As you've come all the way to North India, why stop at just seeing the Taj Mahal!? My recommendation would be to spend at least 1 day sightseeing in each city – Delhi, Agra and Jaipur.
You could do it independently but it could be quite stressful and time consuming or you could go for 4 day/ 3 night pre arranged, private tour with an AC car and luxury hotels like this one. Private tours and drivers are surprisingly affordable in India and take a lot of the stress out of traveling. This tour picks you up and drop you at  the airport, gets you to the major sights, even allowing you to witness the magnificent Taj at its best at the sunrise and Fatehpur Sikri and puts you up in top hotels so all you have to worry about is enjoying the sights!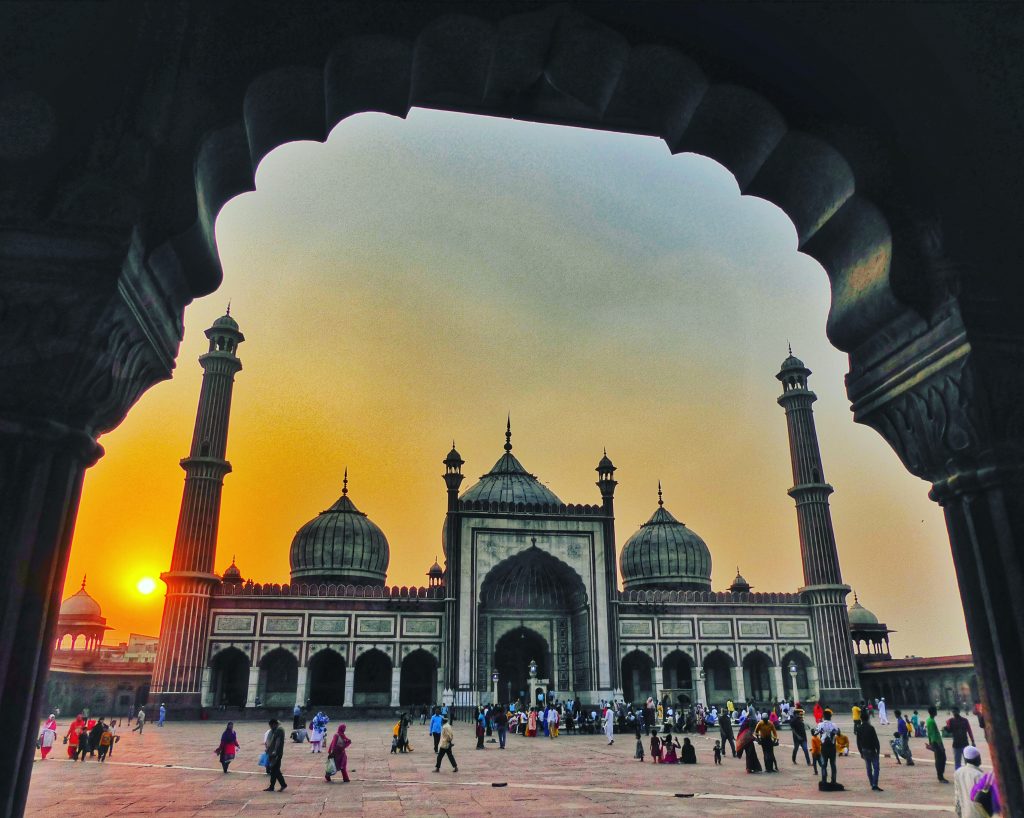 If you have a little more time and want to see more of India or if you are traveling alone you could join a group tour.
You could fly into Goa or Delhi (depending on whether you feel like starting your trip with a relaxing beach holiday then start in Goa or if your keen to get on with the sightseeing then fly into Delhi) and then fly domestically between the two destinations and make time for a quick Golden Triangle group tour. This means that you'll be looked after in the hectic North Indian cities and get to see the best of India.  
My favourite is the Classic 8 day Golden Triangle tour with G Adventures.  This Golden Triangle tour contains all the most iconic and famous sights of India in a short time, to Delhi, Agra, Jaipur and also gives you a taste of Indian village life before returning you safely back to Delhi. I love G Adventures because they include lots of visits to charitable projects like the 'Women on Wheels' and city walk with slum kids in Delhi and include some more off beat sights. See more and book here.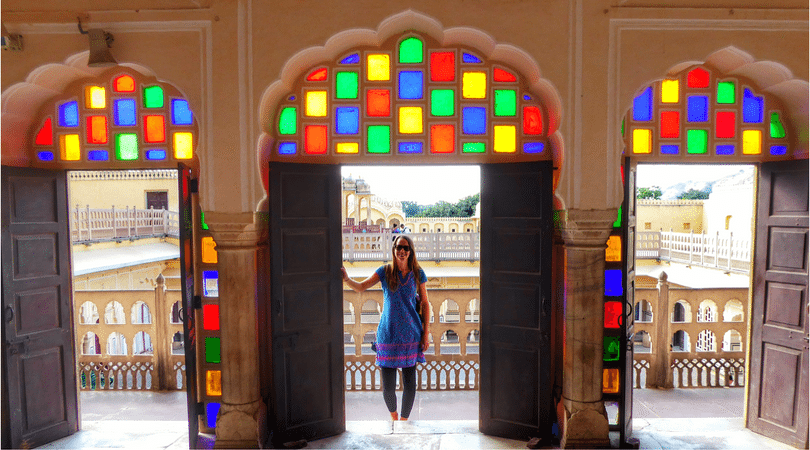 There are also tours of India that include the best of both the North and South India, my favourite group tour is this 15 day tour Delhi to Goa Tour by Intrepid which takes you overland through the highlights of North India through Delhi, Agra and the Taj Mahal to the highlights of Rajasthan including the 'Pink City' of Jaipur, the holy city of Pushkar and the beautiful lakeside city of Udaipur before taking an overnight train to buzzing Bombay (Mumbai) before finishing on the blissed out beaches of Goa. I love all these places, Intrepid are one of the best tour companies and this is a great tour for backpackers or younger travellers where you'll see some of the best places in India and have plenty of free time once you get to Goa.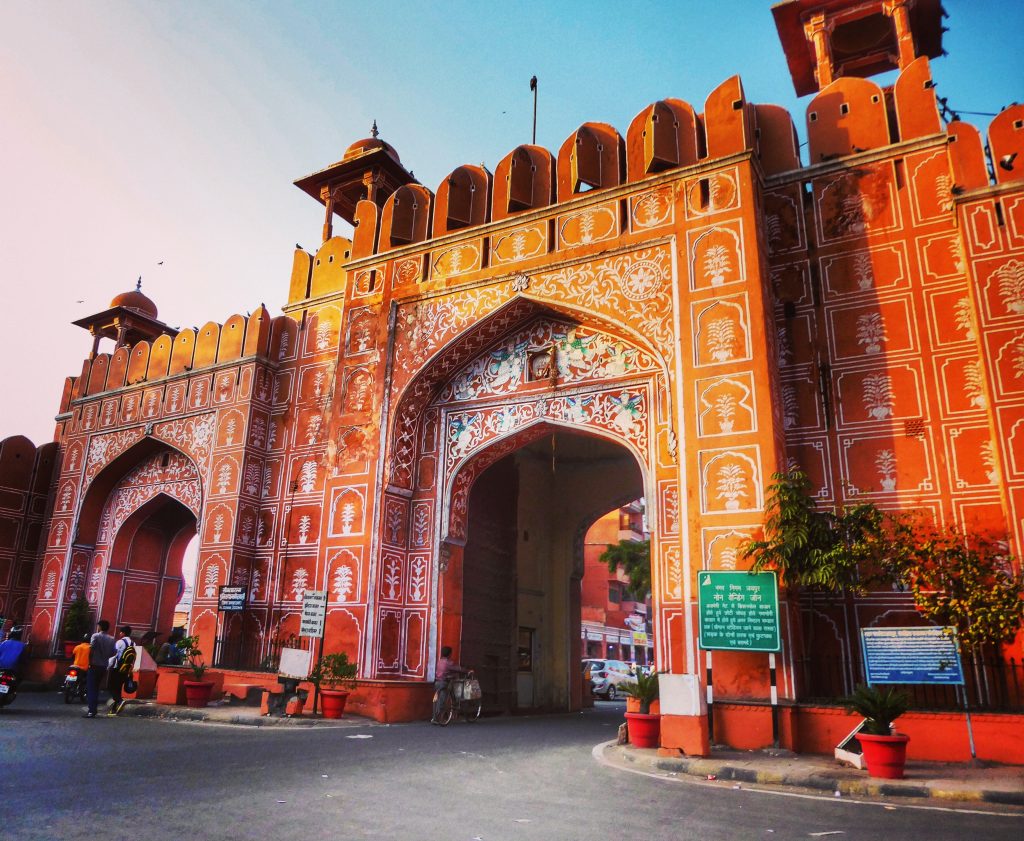 So there you have many options of how to visit the Taj Mahal from Goa! If you have the time, I believe the best option is to take a weeks beach holiday in Goa and then fly to Delhi and take a Golden Triangle tour (or vice versa) This way you can have the best of both worlds – a week relaxing beach holiday in Goa AND see all the top sights of North India in comfort, safety and ease. Now you know how to combine the beaches of Goa with the famous Taj Mahal there's no excuse for your Indian holiday to feel incomplete! 
Have you combined the Taj Mahal with a Goa holiday? How did you do it?