The Best North Goa Itinerary
Planning a Holiday in Goa? Here's your perfect 1 week North Goa itinerary for what to do and when to make the most of your holiday!
Goa is India's most popular holiday destination due to its tropical beaches, vibrant night life and laid back lifestyle. Although Goa is most famous for its beaches there is so much more to a holiday in Goa than just lazing on the beach!  There is something in Goa for everyone and your holiday in Goa can be as relaxed or as action packed as you want! There's so much to do so you'll need to think about your Goa itinerary if you want to fit it all in.
What sets a holiday in Goa apart from other tropical beach destinations is the unique, magical mix of Indian and Portuguese culture that it would just be a crime not to explore fully so use my insider tips and 1 week Goa itinerary to make sure you get the most out of your holiday in Goa.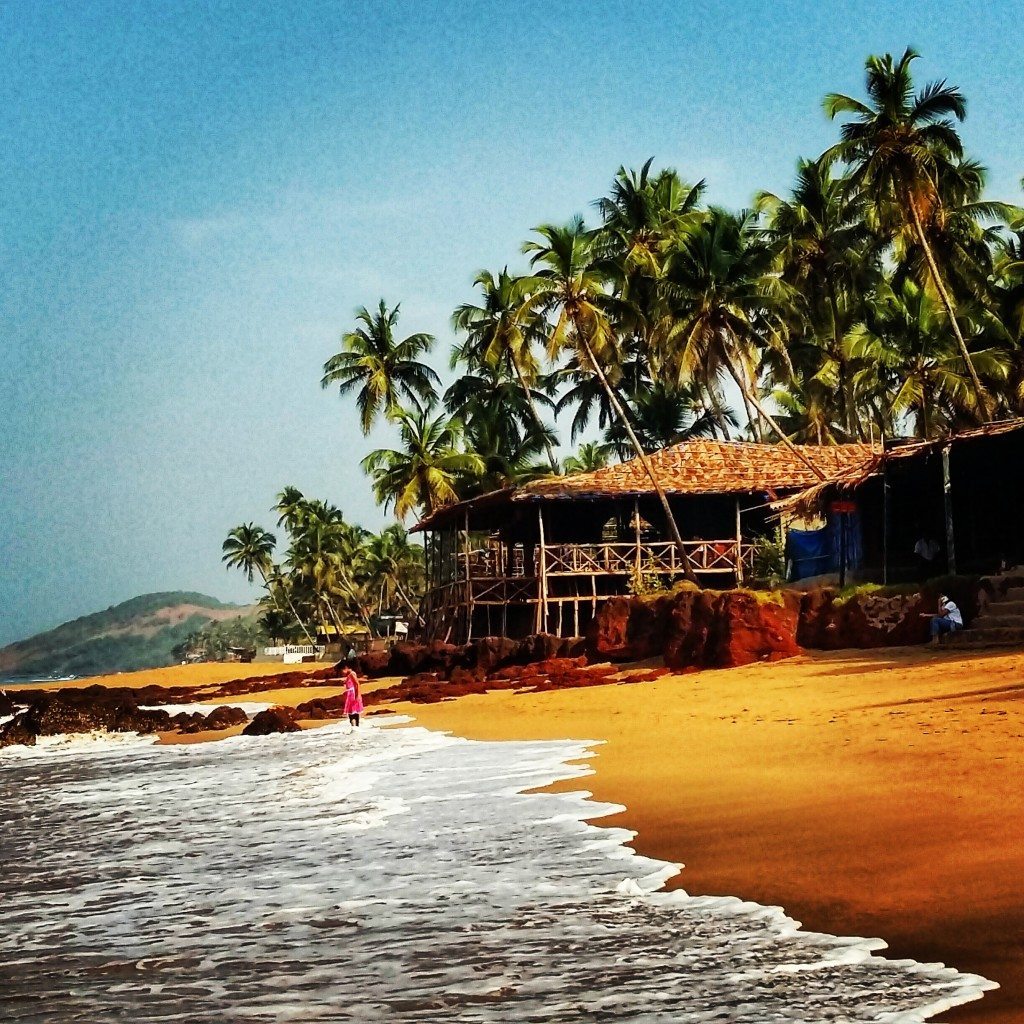 First things first, when to come and where to stay in Goa
The best time to holiday in Goa is the main tourist season which is between November and March when the weather is sunny, dry and not so humid.
First things, you'll need to get an Indian visa. If you're visiting for less than 60 days then an E Tourist Visa is the quickest, easiest and cheapest way to get an Indian visa. See my post here for how to get an E Visa for India.
Goa is really very diverse and each beach offers a different scene so it's worth researching a bit beforehand about the different beaches in Goa before choosing. Generally speaking South Goa is quieter, and mostly the realm of luxury resorts, apart from the popular more backpacker orientated resorts around Agonda and Palolem in the far South. North Goa is where most of the action is and where the best parties, nightlife, markets, restaurants and attractions are and where this Goa itinerary is based.
The beaches of Baga and Calangute are the most popular in Goa and have the most facilities and offer easy access to the rest of Goa, but they can get quite busy. The further South you go in Calangute and onto Candolim the less crowded and more upmarket it gets.  If you want something a bit quieter then check out the beautiful beaches of Morjim, Mandrem and Ashwem a bit further North.
You can find direct flights to Goa with Thomas Cook Airlines from the UK and there are domestic flights that will connect you to the rest of India. You can also reach Goa by train or bus.
If you want to take the hassle out of arranging flights and accommodation then check out Thomson and Thomas Cook for competitive package holiday deals to Goa from the UK.
You might also want to get the Lonely Planet Goa Guidebook for more info, it also has Mumbai and Hampi which are popular and easy add ons to a Goa trip. The Love Goa Guide is also really good, especially for luxury and higher end places to stay, eat, shop, relax and things to do. The best Goa guidebook is by top blogger Rachel from Hippie in Heels has lived in Goa for years and recently put together the Insider's Guide to Goa E Book This is the most comprehensive book about Goa out there, it's 169 pages packed with all her amazing insider knowledge and local tips for Goa. Get it here. 
For more on the different beaches in Goa and where to stay check out my Ultimate Insider's Guide to Goa.
Your 1 week Goa itinerary 
Goa Itinerary Day 1: Saturday – Welcome to Goa!
Your holiday in Goa starts here! You will probably be pretty tired from the flight so grab a pre paid taxi from the airport to your hotel. To get the best out of your holiday in Goa you'll need your own transport as public transport is not very convenient and taxis charge exorbitant prices. Most guesthouses and hotels should be able to arrange scooters and motorbike hire (about 300 rupees a day) and this is definitely the best way to get around and explore Goa.
Once you're all sorted with your accommodation and transport hopefully there's still time to zip down to the beach to get your first dip in the warm Arabian sea, feel the sand in your toes and catch your first Goan sunset they are pretty spectacular!
Eat: South Anjuna Beach is one of my favourite spots to swim, chill and catch the sunset as it's not so crowded as the main part of Anjuna beach, you don't get hassled by vendors and the sea is nice and calm. Curlies is a famous beach shacks here that has been around since Anjuna's hippie days. Curlies has a lively atmosphere and is a popular party place.
NightLife: On Saturdays don't miss the amazing Saturday Night Market at Arpora. This huge market situated between Anjuna and Baga is the best place to shop for souvenirs, clothes, handicrafts, sarongs. There are many Indian sellers and also some foreigners and hippies who sell unique handmade clothes, jewellery and other things. The night market is also a bit of a party as there is a bar, many food stalls, live bands and music that goes into the early hours of Sunday morning. Don't miss it!
Goa Itinerary Day 2: Sunday – Relaxing Beach Day
Relax into your holiday in Goa with day lazing on one of the beaches. Start to fully relax into your holiday with an ayruvedic massage and take a yoga class, all kinds of yoga are on offer in Goa and people come from all over the world to take a yoga retreat here or if you are feeling a little more active then you could try some water sports, take a cookery class or climb up to Aguada Fort or Chapora Fort for amazing views at sunset. 
Eat: Relax and eat at a beach shack by day and later you must check out The German Bakery, tucked away on a side road just before the Flea Market it's almost an institution in Anjuna. The German Bakery serves an interesting selection of healthy food in a super nice, chilled out spot. It's a good place to hang out under the colourful Tibetan prayer flags and there is also a good beauty and massage place here and lots of posters where you can find out all the yoga and alternative therapies that are going on nearby.
Nightlife: Goa is famous for its lively psytrance scene and Hilltop in Vagator is one of the best places to experience Goa trance with a party night on every Sunday. Check out this post for more info on parties.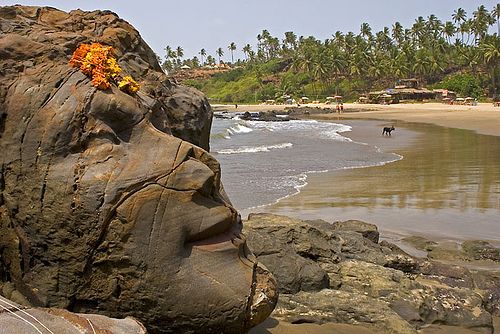 Goa Itinerary Day 3: Monday – Explore Inland Goa
A holiday in Goa has much more to offer than just beaches. Prise yourself off the sun lounger and hire a driver or take a day tour for a fascinating day exploring more of Goa's nature, culture and history.
Head into the jungle for a refreshing swim in Dudhsagar waterfall and then learn about why spices are so important with a visit to a lush, tropical spice plantation. Goa was ruled by the Portuguese for nearly 500 years which is why it has such a unique culutre and history so don't miss visiting the impressive, UNESCO listed Portuguese churches of Old Goa. Also make time to explore Panjim, Goa's capital, check out the stunning Church of our Lady of the Immaculate Conception and the colourful old Portuguese architecture around Fontainhas. 
The daily cost to hire a car with a driver should be around 2000 rupees or you could take a tour.  This is a pretty full on day, if you have more time in Goa you could split this over 2 days if you want to explore at a slower pace. This great value Waterfall, Plantation and Old Goa tour takes you on a jeep safari through Mollen National Park to Dudhsagar Waterfall, visits a luscious spice plantation, the churches of Old Goa and includes a traditional Goan lunch. See full details here.
Eat: Most of the Spice Plantations include a Goan buffet lunch in the entrance price or Panjim has some great restaurants, Try Mum's Kitchen – famous for Goan food or popular Hotel Venite.
Nightlife: You'll probably be pretty tired so maybe just have a relaxed meal with some live music/ jam session to wind down after your day exploring. Or, if you still want to party how about a party on a boat!

Goa Itinerary Day 4: Tuesday – Beaches, Beaches and More Beaches
There are so many beaches you can explore while on holiday in Goa! Get on the scooter, feel the wind through your hair and soak in the gorgeous countryside and explore further up the coast. Check out quiet Morjim Beach, the home of rare Olive Ridley turtles, the wide, empty sands of Mandrem and the hip Ashwem. Don't miss hippy Arambol, head over the cliffs at the North end of the beach and discover Kalacha Beach with it's cute sweet water lake or head further up to quiet Keri (Querim) Beach with it's cute cupcake like pink temple.
Eat: There are some amazing restaurants and famous beach shacks on this stretch – Try Sublime in Morjim, Café NU in Mandrem or La Plage in Ashwem (possibly the best beach shack ever!) If your exploring further Tiracol Fort has been converted into a heritage hotel and has a good restaurant with a view or you can just try one of the many cheap beach shacks along the coast.
Nightlife: Try to be in Arambol for sunset as each night hippies, backpackers and long stayers set up a cute little market along the beach and you'll see all kinds of weird and wonderful people practising yoga, meditation, fire dancing or juggling and the drum circle that Arambol is famous for.
On South Anjuna Beach, Shiva Valley has a big and hugely popular Psy Trance party each Tuesday night that starts at sunset and goes on till sunrise – come and see why Shiva Valley is called the temple of trance!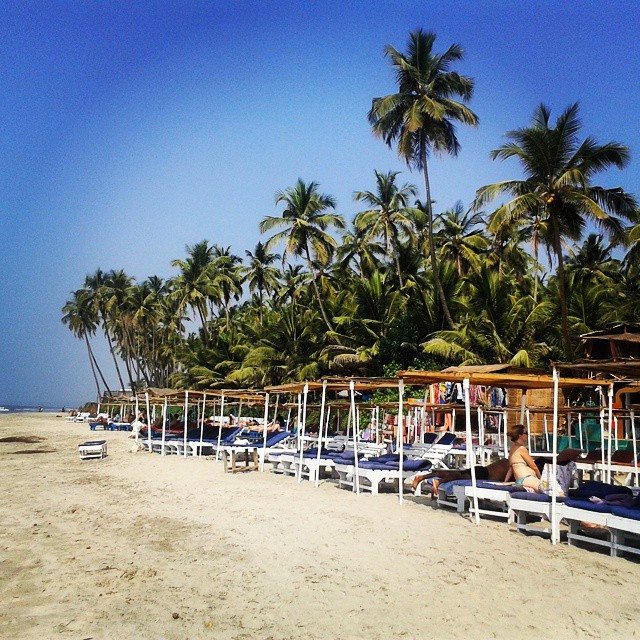 Goa Itinerary Day 5: Wednesday – Anjuna Flea Market
While on holiday in Goa you simply can't miss the famous Anjuna Flea Market that is held every Wednesday. What started off as a way for hippies converge and raise funds to carry on their travels is now largely a mainstream affair that sprawls from the beach and back into the paddy fields of Anjuna village in a colourful array of sarongs, spices and souvenirs but it's still great fun and an essential Goan experience. You can pick up handicrafts and souvenirs from all over India here just don't forget to haggle hard if you are looking for a bargain and check out the interesting unique, hippie run stalls.
Eat: If you tire of looking at the stalls and haggling with the vendors there are quite a few places to grab a bite to eat. The best is Café Loodas which is right on the sea front and usually has a live band playing. It's the perfect place to chill out after shopping.
Nightlife: If Psy Trance isn't your thing then check out Club Cubana a huge nightclub perched on top of a hill in Arpora (between Anjuna and Baga) Club Cubana plays more commercial and chart music and has an open bar. On Wednesdays it's Ladies Night which means the girls get to enter and drink all night for free!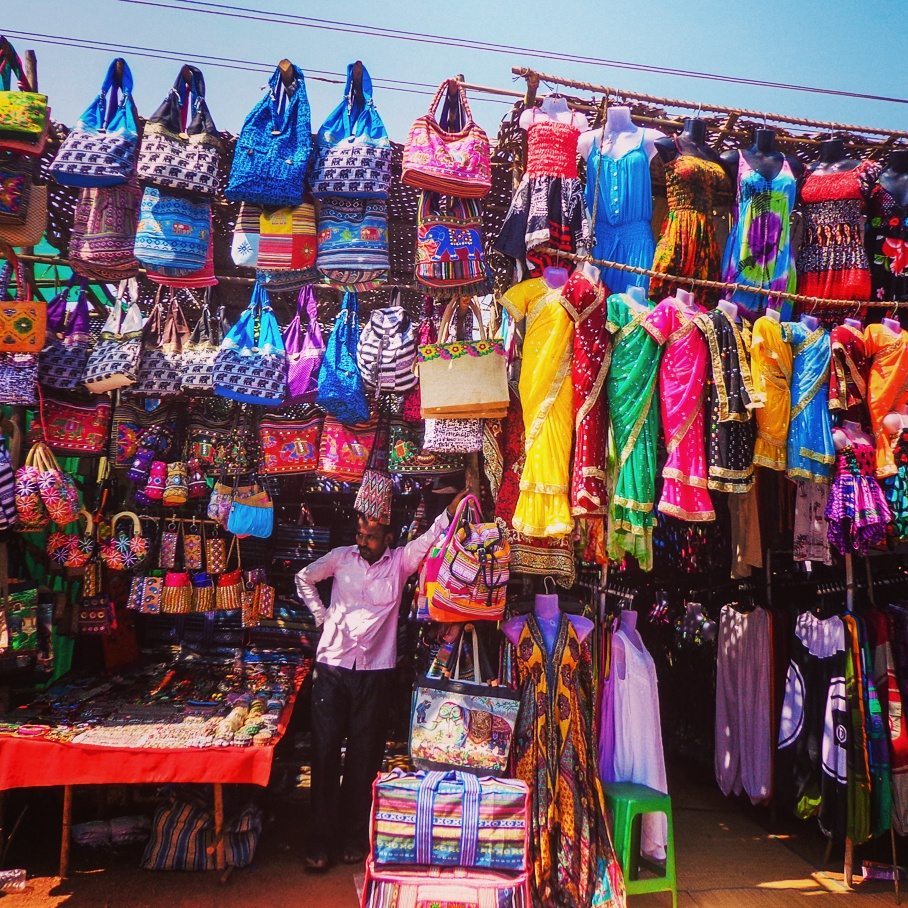 Goa Itinerary Day 6: Thursday – Cycle around unspoilt Divar and Chorao islands 
The sleepy inland islands of Divar and Chorao are like stepping back in time. Get off the beaten track and away from the tourist crowds and discover the picturesque inland Goan villages, countryside and bird sanctuaries at a relaxed pace on a cycling tour of unspoilt Divar and Chorao Islands! See more details here.
If you feel like doing something with more of an adrenaline rush you can now try the newest extreme watersport – flyboarding and jetpacking in Goa!  Or you could experience the magic of a hot air balloon flight and get 360 degree views over the jungles and coastline of Goa.  
Eat: You can taste authentic village food on the cycling tour.
Nightlife: Ever popular Curlies shack on South Anjuna Beach is where it's happening for Psy Trance on Thursdays.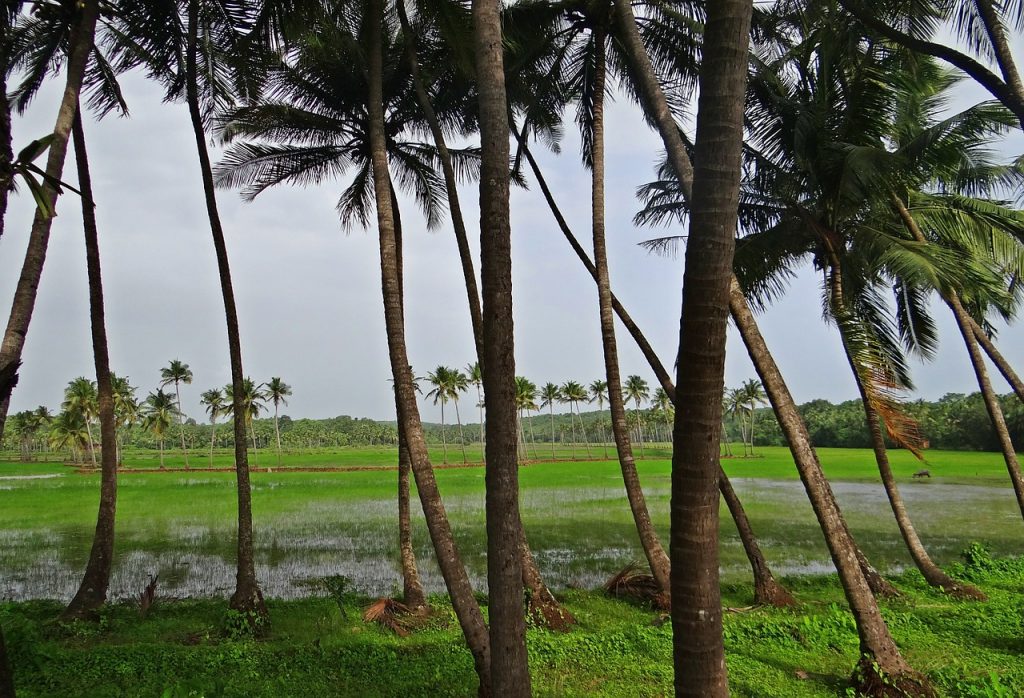 Goa Itinerary Day 7: Friday – Mapusa Local Market
Goa is one of the most westernized states in India but you can still get a taste of 'real India' and feel the hustle and bustle of local life at  Mapusa Market, it's on every day apart from Sunday but it's busier on Fridays and most tourists visit then. After the hustle and bustle of the market then return to your favourite beach and treat yourself with a refreshing swim and soak up as many rays as you can before your holiday in Goa sadly ends.
Eat: If it's your last night on holiday in Goa then make it one to remember and eat at one of the best restaurants in all of Goa – Thalassa, perched on the cliffs overlooking Vagator beach. The Greek food and chilled ambience is just as amazing as the views. Sunset here is amazing but you'll need to make a reservation call (+91) 98 50 033 537
Nightlife: On the cliffs overlooking Vagator Beach near Thalassa, Waters is a swish multi level club with a pool and sea view that has a popular techno party on Friday nights.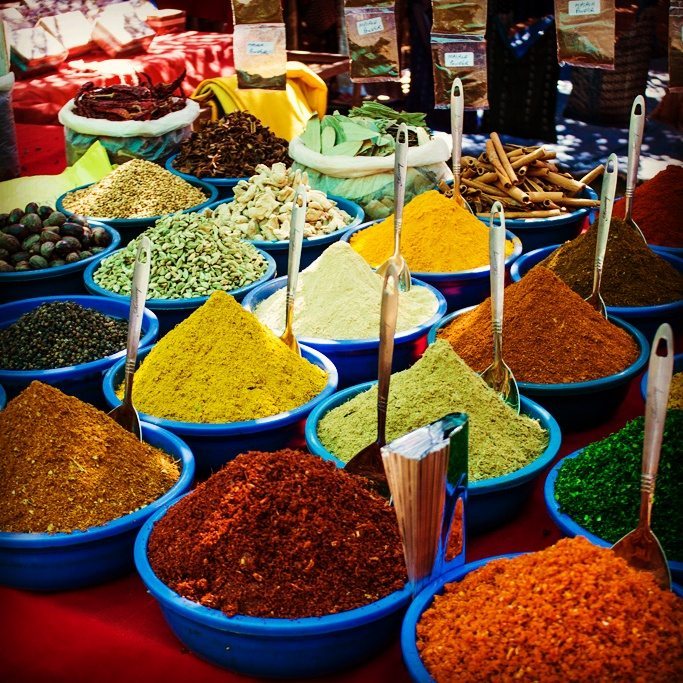 Got more than 1 week for a holiday in Goa? Awesome – explore the pristine and empty sands of South Goa, stay in a colourful beach hut in the beautiful crescent bay of popular Palolem and take the train to explore the magical ruins of Hampi! I just took my Mum on a 2 week trip to Goa, Hampi and Mumbai. Check out our itinerary here. 
 Read More: 30 Incredible India Bucket List Experiences. 
By the way: I've put this itinerary together carefully based on the days that markets and parties usually happen so sorry, for some things you can't switch it round and visit the Flea Market on Monday or Hilltop on Thursday because it wont be open!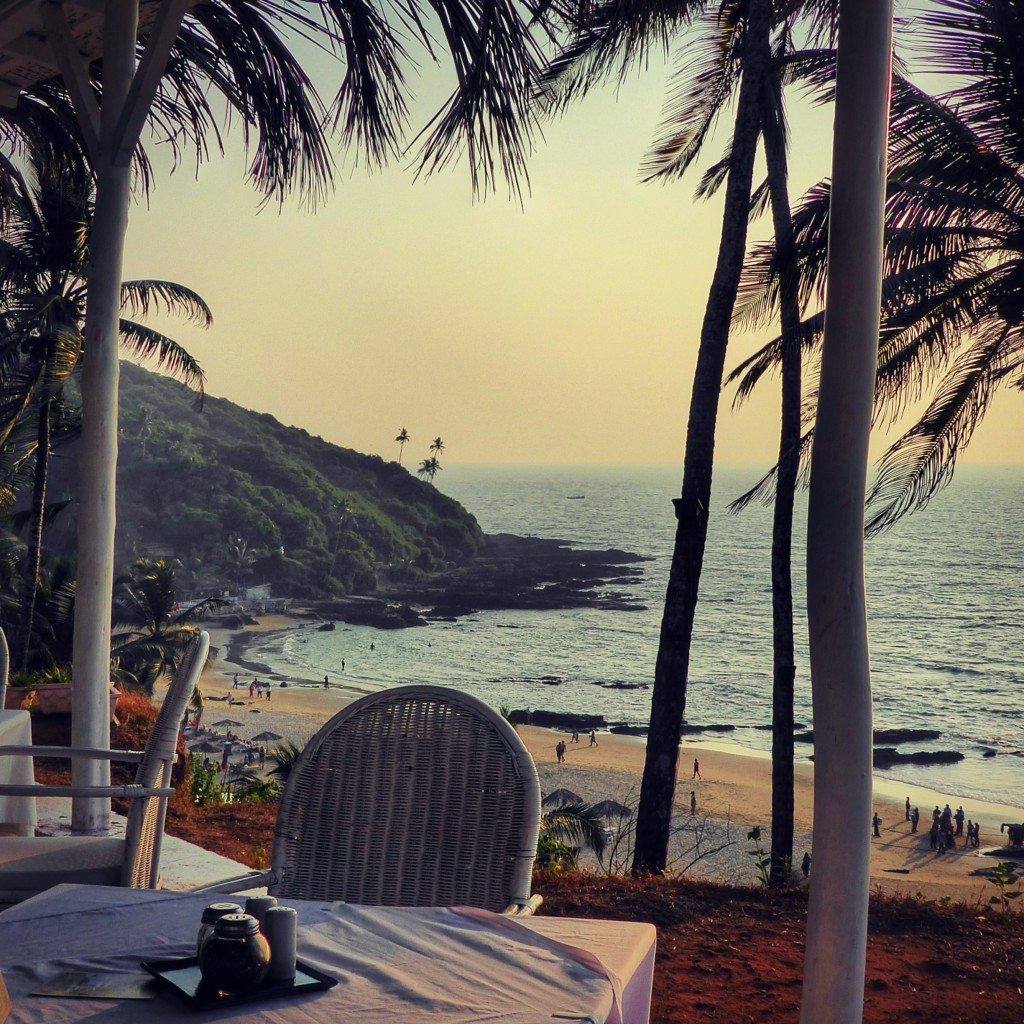 Like This? Pin Me 🙂