My Most Amazing Moments and Travel Highlights so far ….
After dreaming, planning and saving for years in December 2012 I quit my job and left the UK for a life of travel and adventure.
I haven't looked back since, the hardest part is definitely making that leap and once you do things seem to have a way of falling into place – my only regret is that I didn't do it sooner!
Why did I give up everything to travel? Actually I don't see it like that. I think spending the best part of my life not following my dreams would be a waste and my life is infinitely richer after breaking free from the rat race. The most precious resource we have is time! Shouldn't we be spending it wisely…
Now, a different person sips sweet,milky, chai on the trains in India than the one 2 years ago. Travel has changed and enriched my life in so many ways with countless amazing moments that I feel so blessed to have experienced.
I believe that 'we travel not to escape life, but for life not to escape us' I think travel allows me to life my life to the full because life is not about amassing titles, money and material goods. I believe life is a journey; living is about the experiences you have, the people you met and places you visit, the things you learn and discover and the memories you make and wow I have made some amazing memories!
Because travel is so subjective – it's not just about seeing the sites or sampling the local cuisine – a great travel experience depends on who you were with, how you felt at the time, what expectations you had, who you met, what inspired you or what you learned from the experience and how it affected you.
So there's no clear cut formula for a great travel experience, often the best experiences are spontaneous; they could be an unplanned surprise without expectations or just happen when plans go wrong. But then sometimes it is the first glimpse of an iconic monument and the realisation that you have finally arrived in a place you have dreamt of for so long.
So this is not a list of my favourite destinations, it's more than that – it's a list of my most incredible experiences I've had while travelling, the stand out moments of places and people and emotions, special moments and memories in time from almost 3 years travelling the world.
These are my top travel moments, most treasured memories and highlights of a life of travel.
The Indian Wedding Party in Khajuraho
Feeling the warm embrace of Indian hospitality, meeting the locals, learning to bollywood dance and being part of the colour, laughter and love I felt part of at a wedding anniversary party in Khajuraho, India. It's hard to describe just how special this random moment of friendship was but it's still my all time travel highlight.
See more: The time I attended a wedding anniversary party in India
Being taken in by the Kindness of Strangers in Vietnam
Throughout my travels the kindness of people has constantly surprised me. When getting lost on a motorbike in the emerald rice paddies of rural Vietnam we were taken in by a local family who slaughtered a chicken in front us and fed us caterpillars and let us sleep in their wooden hut near Mai Chau, Vietnam. An incredible, totally unexpected and way off the beaten track experience!.
See more:The Kindess of Strangers – The time I got lost in Vietnam
Feeling at Home in Goa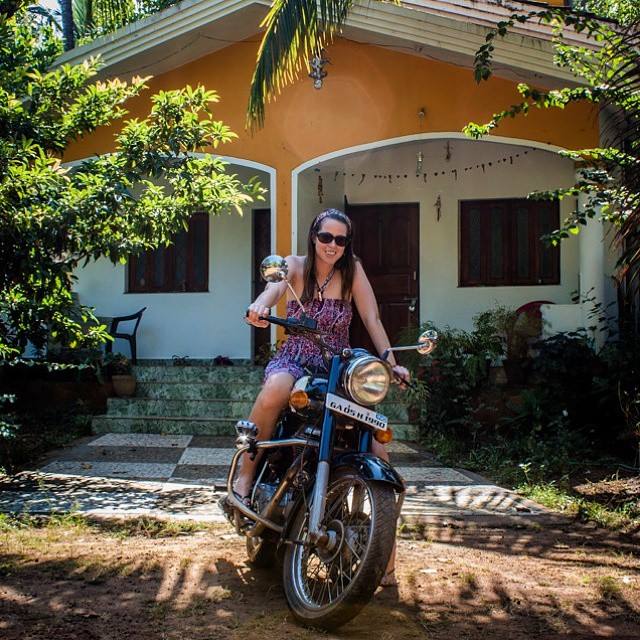 It's no secret that I found my first trip to India life changing but also very challenging. Since I left, I had the feeling that I had to return and when I did I was rewarded so much with the feeling that I'm right where I need to be while renting a little house and settling into life in Anjuna, Goa
This year we rented a little house in Goa and honestly, I don't think I've ever been happier, as the sun kissed days melted into months of beach bliss, fish curry, spectacular sunsets and exploring on motorbikes. Living in Goa is so affordable, we were spending less than £10 a day to live in paradise, and staying somewhere for longer allows you to really make a better connection with this special place I love so much. Slow travel is so much more rewarding that rushing around ticking off touristy sights.
See more:
How to rent a house in Goa and live in paradise for only £10 per day 
Road Tripping Australia – Feeling the Thrill of the Open Road in our own Campervan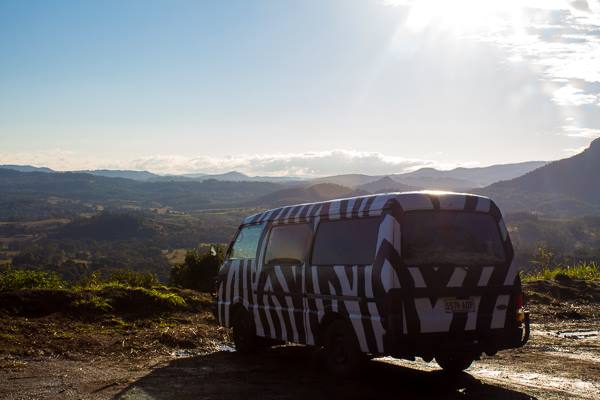 Freedom is another reason I love living a life of travel and feeling the thrill of the open road in my own campervan was really a highlight of my time in Australia that allowed me the total freedom and flexibility to go where I wanted, when I wanted, wherever those long, lonely roads took us, discovering surprises off the beaten track, being immersed in nature, camping out in the bush and saving money at the same time.
From the Great Ocean Road, up and down the popular East Coast and especially driving through the mighty Outback is one of my favourite memories from Australia. The outback is where I fell in love with Australia, this is where Australia is unique and if you haven't seen the outback then you really haven't seen Australia.
See more:
The Ultimate Backpacker's Guide to Buying a Campervan in Australia 
Falling in Love with captivating Cambodia
The whole of Cambodia holds special memories for me as I fell head over heels in love with Cambodia as soon as I set foot in this special country that charmed and captivated me with the beautiful scenery, gleaming lime green after the rains, the undeveloped countryside and friendly people, laid back low rise cities and a touch of French colonial charm.
From exploring the huge, grand temples and ancient ruins of incredible Angkor Wat and imagining mighty past empires to discovering the beautiful, rustic island of Koh Rong where I swam among phosphorescent plankton to the undeveloped,  bucolic countryside, the low rise, charming capital Phomn Penh and longing to linger the sleepy riverside town of Kampot and the delicious food that was one of my favourite cuisines in southeast Asia.  I loved Cambodia so much and really need to return soon.
See more: Why I Love Cambodia 
Working and living in Queensland country pub for a year in Australia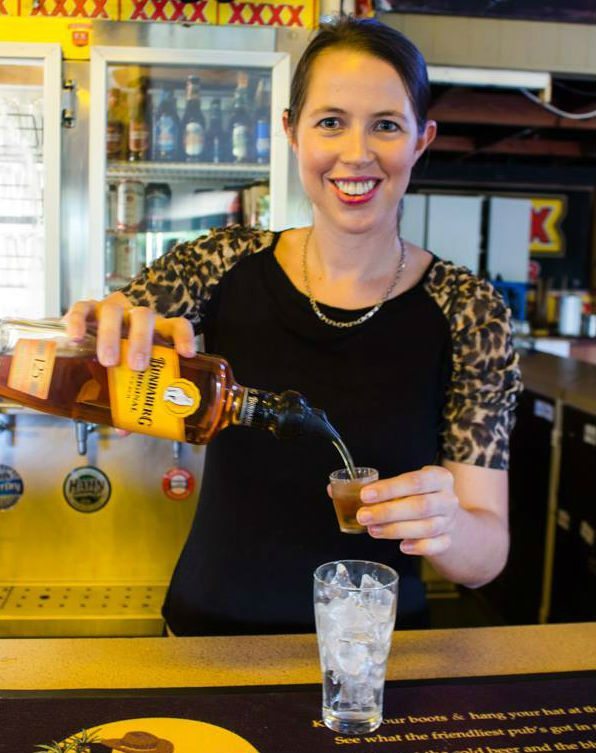 Traveling slow and getting to know the locals and becoming involved takes a travel experience to the next level. I loved being at the center of the community while working in a Queensland country pub in Australia, getting to know everyone and feeling at home in sugar cane country and meant I quickly became immersed in the heart of a rural community instead of just a tourist and made lifelong friends and memories in this beautiful part of the world where fields of waving sugar cane stretch as far as the eye can see, platypuses frolic in the creeks. And of course saving a good amount of money for my future travels was a bonus!
See more:
How I saved $15,000 on my working holiday in Australia
The Backpacker's guide to a working holiday in Australia
Highlights of a year in Australia 
Exploring the abandoned Bulgarian Communist Party Headquarters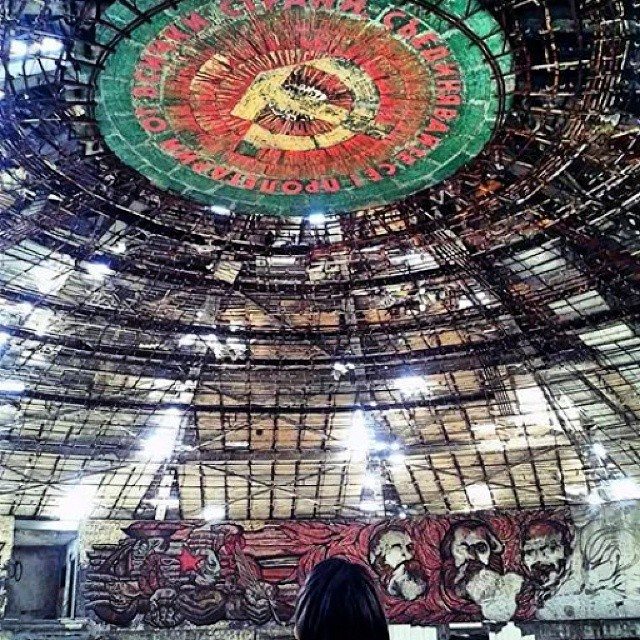 Sometimes the most interesting things are not even on the tourist trail. Climbing in through a hole in the wall to explore the abandoned, UFO like Buzludzha – the former Communist Party Headquarters on a lonely hill in Bulgaria was eerie, surreal and incredibly fascinating and is one of my  travel highlights because it was unique and unexpected – it's not a touristy site at all and it was really amazing to discover with a great bunch of people.  I'd like to do more urban exploration in the future.
Read more:
Gallivanting among ghosts – the rise of the global urban explorer
Incredible India – Magical Hampi, Buzzing Mumbai, Opulent Rajasthani Palaces, the Taj Mahal and more ….
Incredile India is not an understatement! For me, India is the ultimate destination, the most fascinating, rewarding s and challenging place to travel. There are just so many highlights from India that it has its own highlights post. Some of my favourite moments and places so far include magical, beguiling Hampi, buzzing, ambitious, manic city of dreams and contrasts Mumbai, taking a boat down the scared Ganges river at sunrise in Varansai, volunteering in Bangalore or my first glimpse of the Taj Mahal as the most beautiful building in the world rose etherally out of the early morning mist.
See more:
Highlights of 6 months traveling in India 
Being Reunited and Introducing my Mum to Asia
One of the worst things about travel is the so many goodbyes that you have to say and being so far away from friends and family so meeting my Mum in Singapore and Bali after more than a year apart and introducing her to Asia – a region that I love so much, was really special.
I loved showing her the different cultures and districts of Singapore and feeling the spirit of Bali. From the beaches to the rice terraces and the stunning Gili Islands – there's something special about the 'island of the gods' once you escape Kuta and my memories are even more fond because of the special time I spent with my Mum here.
Travel has Changed my Life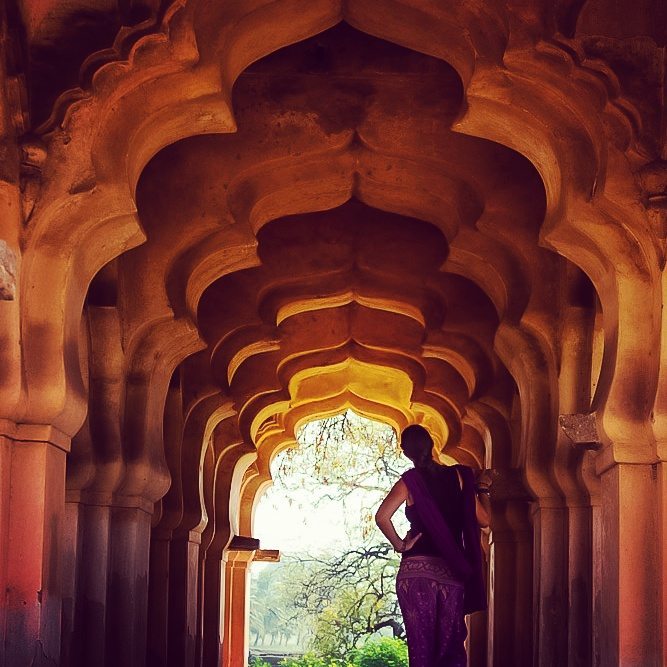 Perhaps more than all the amazing places, people and experiences that travel brings I think actually the biggest highlight of all isn't about travel – it is about the way that travel has changed my life. The world has opened up to me in so many more ways than I thought possible.
Not only have I learned so much about myself and the world but I'm blessed to do something that I am passionate about every day, I'm finally able to live life on my terms, to feel free and content that I am making every day count. Travel really is a great educator.
Now, can you tell me about your favourite travel moments?