Sri Lanka, a small, tropical, beautiful, tear drop shaped island in the Indian Ocean has overcome decades of war and uncertainty to become one of the best travel destinations in the world today.
Why I loved traveling in Sri Lanka
Packed with sun kissed beaches, verdant nature, stunning hill country scenery, exciting wildlife encounters, Buddhist temples and ancient ruins, colonial architecture and not so many tourists … yet.
It's not surprising The Lonely Planet ranked Sri Lanka in the top spot as the best country in the world to visit in 2019. Sri Lanka really does offer something for everyone and every day traveling in Sri Lanka contained too many delights to mention.
Pin Me 😉
So here are just some of the main reasons I loved traveling in Sri Lanka, and why you will too!
Stunning nature, scenery and the best wildlife watching opportunities outside of Africa!
Sri Lanka is truly a beautiful country with stunning scenery.
The country is carpeted with millions of emerald palm trees, there are miles of golden, sandy, sun kissed, tropical beaches to explore,  as well as verdant jungles and the neatly manicured, impossibly scenic landscapes of the hill country and tea plantations.
Even the train ride from Kandy to Ella is one of the most spectacular in the world. This country is a photographer's paradise. Some parts even reminded me of Bali – minus the crowds of tourists!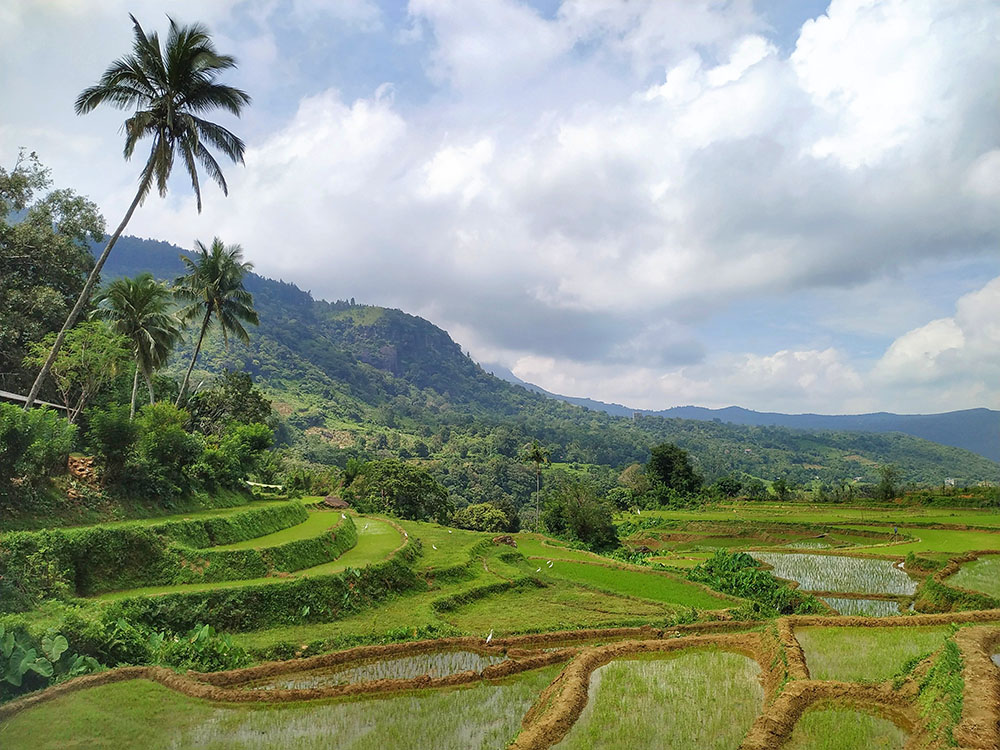 Sri Lanka is also a winner for wildlife lovers. The island offers some of the best wildlife watching experiences in South Asia and some of the best safari opportunities outside of Africa.
In fact, your chance of spotting a herd of hundreds of wild elephants is probably more likely in Sri Lanka's national parks than anywhere else on the planet!
Sri Lanka has over 20 national parks where you can enjoy unspoilt nature and the chance to spot hundreds of different types of birds and animals including, elephants, leopards and sloth bears, if you are lucky.
We visited Wilpattu National Park which is the largest and saw many birds, jungle chickens, monitors, deer, buffalo, wild pigs, peacocks, monkeys and an elephant in the lake.
We also visited the Elephant Transit Home in Udawalawe National Park where witnessing feeding time for hundreds of orphaned baby elephants who will later be released back into the wild without any chains or elephant riding was a real highlight. (Please, don't ride elephants! Read here why)
If you're longing to see herds of hundreds of elephants in the wild head to Udawalawe, Yala or Minneriya for your best chance.
Sri Lanka is also one of the best places in the world for whale and dolphin watching! I lost count of how many groups of playful dolphins we saw frolicking and leaping out of the water together in synchronicity off the coast of Kalpitiya.
It was one of the most amazing sights I've seen in my life and we were even lucky enough to spot a Brydes Whale even though it wasn't the season for whale watching.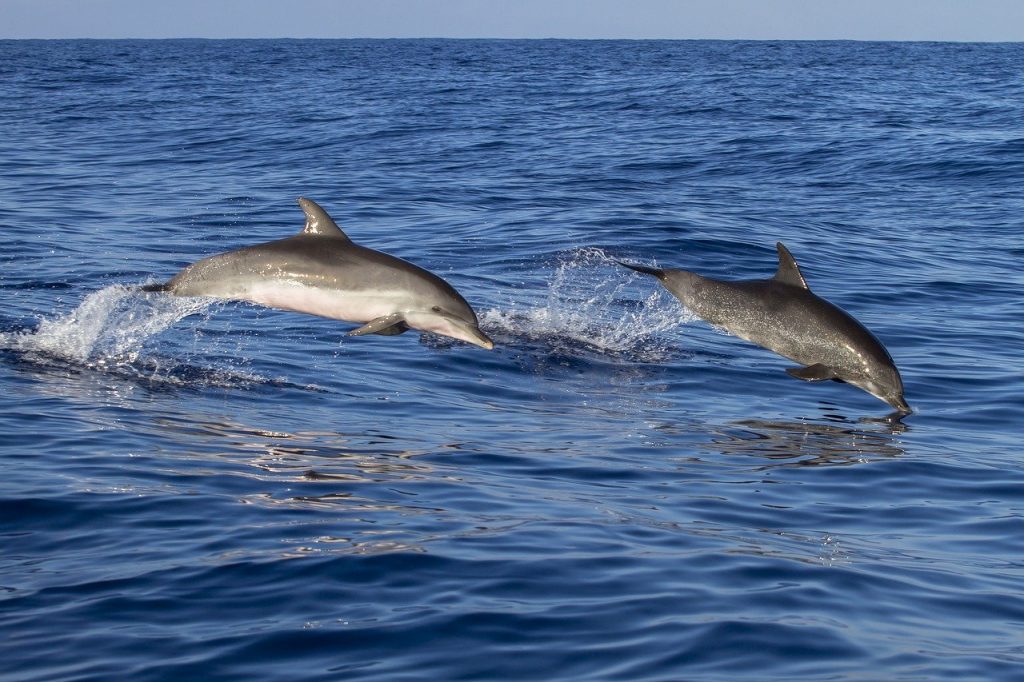 For your chance to see the largest animal even known to have lived on earth – the mighty Blue Whale – then head to Mirissa and Trincomalee as they are some of the best places in the world to see blue whales! The sighting rate is on average over 80% in Mirissa from December to March.
Sri Lanka is probably the best place for wildlife watching outside of Africa and the only country where you can see the largest land mammal, the elephant, and the biggest sea mammal, the blue whale, within 30 mins of each other!
Read more about Sri Lanka's national parks and which animals you can spot here.
Colourful, fascinating culture, history and Unesco world heritage sites
Sri Lanka has a long and fascinating history spanning over 2500 years and one of the highlights of traveling in Sri Lanka today is the opportunity to explore the ancient Buddhist ruins and temples as well as colonial architecture and fortresses from the Portuguese, Dutch and British eras when the island was known as Ceylon.
For a small island, Sri Lanka has an impressive 8 UNESCO World Heritage sites – 6 cultural and 2 natural. They include the ancient and sacred cities of Anuradapura, Polonnaruwa and Kandy, home to the temple of the tooth, a sprawling Buddhist temple complex that houses the Buddha's tooth which is one of most sacred Buddhist relics.
The Golden Temple of Dambulla and Galle Fort are also unmissable while Sinharaja Forest Reserve and the stunning vistas of the Central Highlands of Sri Lanka are the country's natural UNESCO sites.
One of the most interesting and well known sights in Sri Lanka is the mighty Sirigiya Rock where climbing 1200 steps is rewarded with stunning views and fascinating ruins and frescoes of a 5th century palace.
I also really loved visiting the impressive Buddhist temples and huge stupas around Anuradhapura and Kandy which still buzz with life and colour as hundreds of devotees still flock there daily.
Ceylon's colonial era also offers alot of interesting architecture. Exploring historic Dutch built Galle Fort can't be missed. It may be a little touristy nowadays but its still fascinating to explore this unique working community.
I also loved staying in colonial heritage hotels and felt right at home in Nuwara Eilya which is also known as 'Little England' due to it's tudor style bungalows, race track, parks and cool hill climate.
Read more about Sri Lanka's 8 UNESCO world heritage sights here.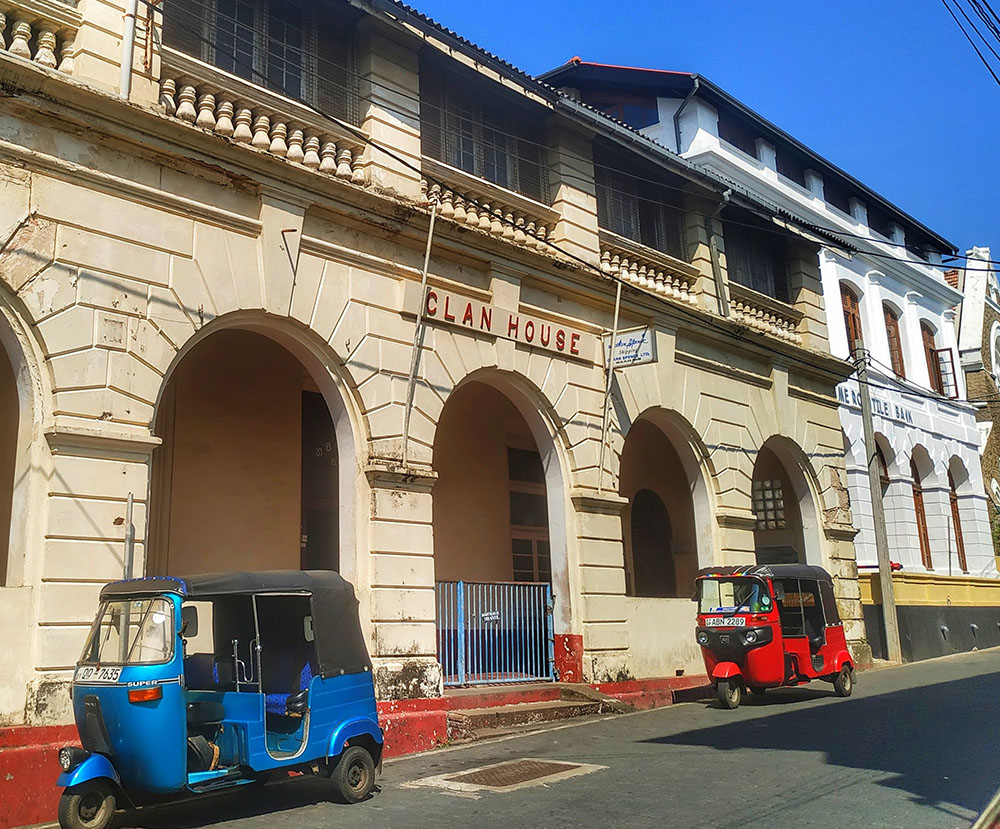 Sri Lanka is similar to India but much easier, quieter, cleaner and less hassle
Sri Lanka has often been described to me as a 'Diet India' or 'India Lite' and I can see what people mean (but it's definitely 100% worth visiting both!)  Sri Lanka is different from India but still has many similarities to South India.
I found Sri Lanka to be much easier to travel than India. Sri Lanka is cleaner, quieter, less crowded and less hassle than India. I felt safer as a woman here and witnessed less scams. Because of this I feel Sri Lanka makes a great starting point for traveling in the Indian subcontinent. There's also many stunning surf and yoga retreats in Sri Lanka.
After years of traveling and living in neighboring India, the relatively short distances between destinations in Sri Lanka are a god send and mean that you can see alot more of this country in a shorter time, so you spend more time enjoying and less time traveling. The infrastructure and roads have recently been upgraded and make for comfortable travel in most areas.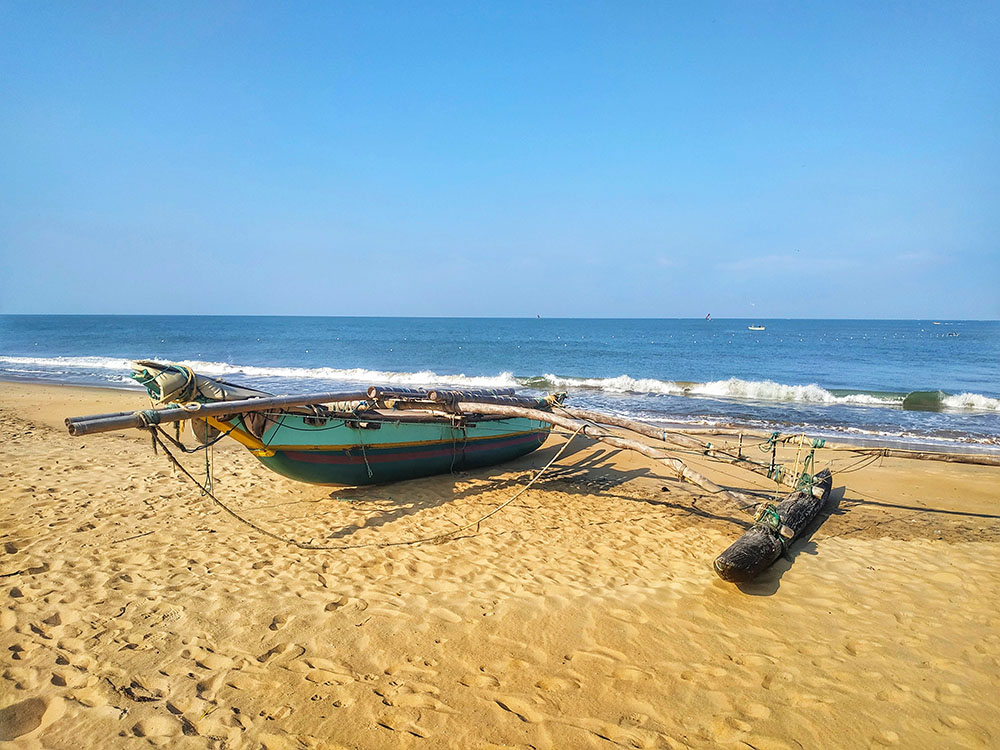 I enjoyed some curries, hoppers and street side kotthu, but have to say that the food in India is better, richer and more varied, although apparently you're also less likely to fall ill due to travelers diarrhea in Sri Lanka than India and happily I had no problems in that department either.
Price wise, Sri Lanka is more expensive than India, especially the high entry fees for foreigners (average $25 – $50) for the main tourist sights, UNESCO heritage sites and national parks can really add up.
However, it's still possible to find decent guest houses on Booking.com for a similar price as in India, there are plenty of local buses, trains and rickshaws to get you around and cheap local and street food so it's still easy to enjoy Sri Lanka on a budget.
Another amazing destination you can add on to a trip to Sri Lanka is the Maldives! These paradise islands are only a 1 hour flight away and not just for luxury honeymooners. Read my tips for budget travel in the Maldives – you might be surpirsed how affordable it can be!
The Sri Lankan people were another highlight of my time traveling in Sri Lanka, most people were so warm, welcoming and helpful and are still genuinely pleased to see tourists.
Read more here about the costs of traveling in Sri Lanka.
Read more things you should know before traveling to Sri Lanka
Read my recommendations for surf schools and yoga retreats in Sri Lanka
Read all my India travel tips here
There's so many more reasons I loved traveling in Sri Lanka and I can't believe it took me so long to visit.  I have a feeling I'll visit this gorgeous country many more times in the not too distant future! Since my trip my list of places to visit in Sri Lanka just keeps on growing.
Have you visited Sri Lanka? What did you love about it?
Disclourse: The Sri Lankan Tourist Board kindly sponsored my trip around Sri Lanka but all views and opinions are, as always, my own.