Yoga and meditation have truly spread from their roots in ancient India to becoming a world wide phenomenon.
These days some of the best wellness and yoga retreats in the world are found in some of the most beautiful places. After the stressful past couple of years,  yoga holidays are becoming more and more popular and 2023 looks like it will the best year for travel in recent years.
From an authentic and affordable Indian ashram, to a luxury all inclusive wellness retreat in Costa Rica, or a lively surf and yoga camp in Portugal, there's definitely no shortage of yoga retreats around the world to choose from.
If you can't decide which yoga destination to choose for your next yoga retreat or yoga holiday don't worry, we're going to narrow it down to the best yoga retreats for 2023.
The Best Yoga Retreats in the World for 2023
Why Yoga Retreats Make the Best Vacations
If you're considering a yoga retreat you probably already know the benefits yoga has on mind, body and soul. But sometimes it can be hard to go deeper into your practice at home or in your classes at your local yoga studio.
When you take time out to go on a yoga retreat these benefits are multiplied. Escaping from your regular routine and the stresses of daily life to make time to relax and reconnect with yourself while meeting like minded people can be a deeply healing and transformative experience and really deepen your yoga practice. It's not an exaggeration to say that going on a yoga retreat can be life changing!
Most yoga and wellness retreats offer meditation sessions, massages and spa treatments as well as twice daily yoga classes. Accommodations and healthy delicious meals are often included in an all inclusive yoga retreat package so you can just relax and enjoy your vacation and focus on your practice.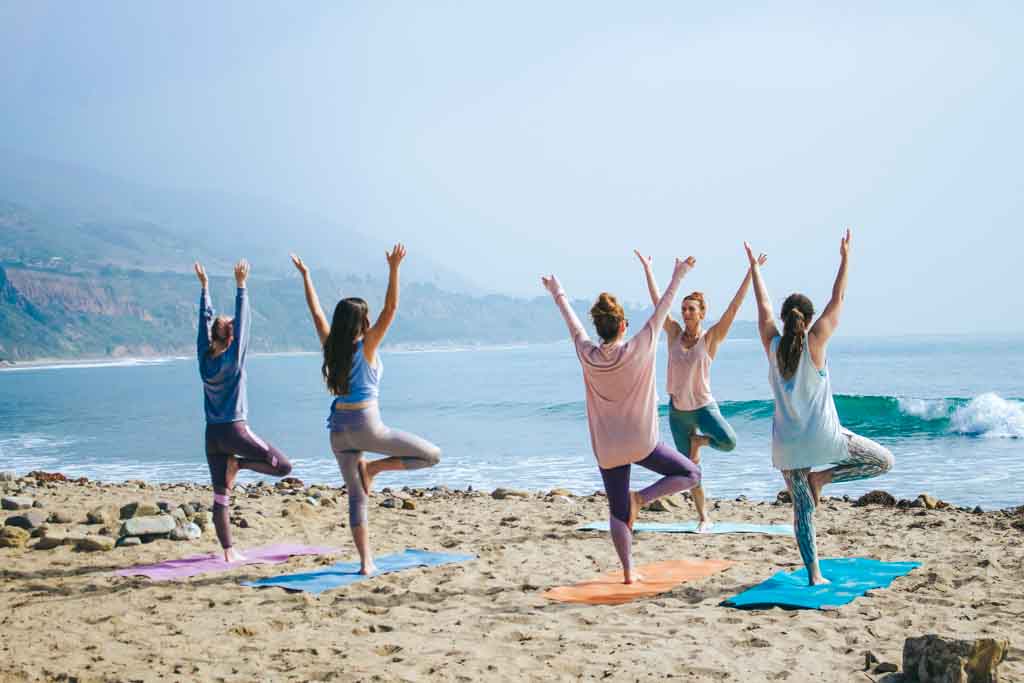 Taking a yoga retreat abroad also allows you to explore a new destination and learn about another culture. As well as practicing yoga in the open air, many retreat centres are complete with swimming pools, spas and exciting optional outdoor activities like hiking, surfing or horseback riding, so you can be as active or as relaxed as you choose on your yoga holiday.
Many retreats are also held in fascinating, spiritual destinations that will add another dimension to your experience. And it doesn't matter how long you've been practicing yoga or how many days vacation you have. Many retreat centers offer classes for all levels, including beginners, and retreats can be from as little as a weekend to a month.
If you're eager to start planning your yoga holiday here's the best yoga retreats in the world by destination for 2023.
The Best Yoga Retreats in Asia
Asia is a great place for a yoga holiday with it's warm weather, fascinating temples and ancient spiritual practices.
You'll find some of the most authentic and affordable yoga retreat centers in the world in India, Nepal, Sri Lanka, Thailand and Bali.
India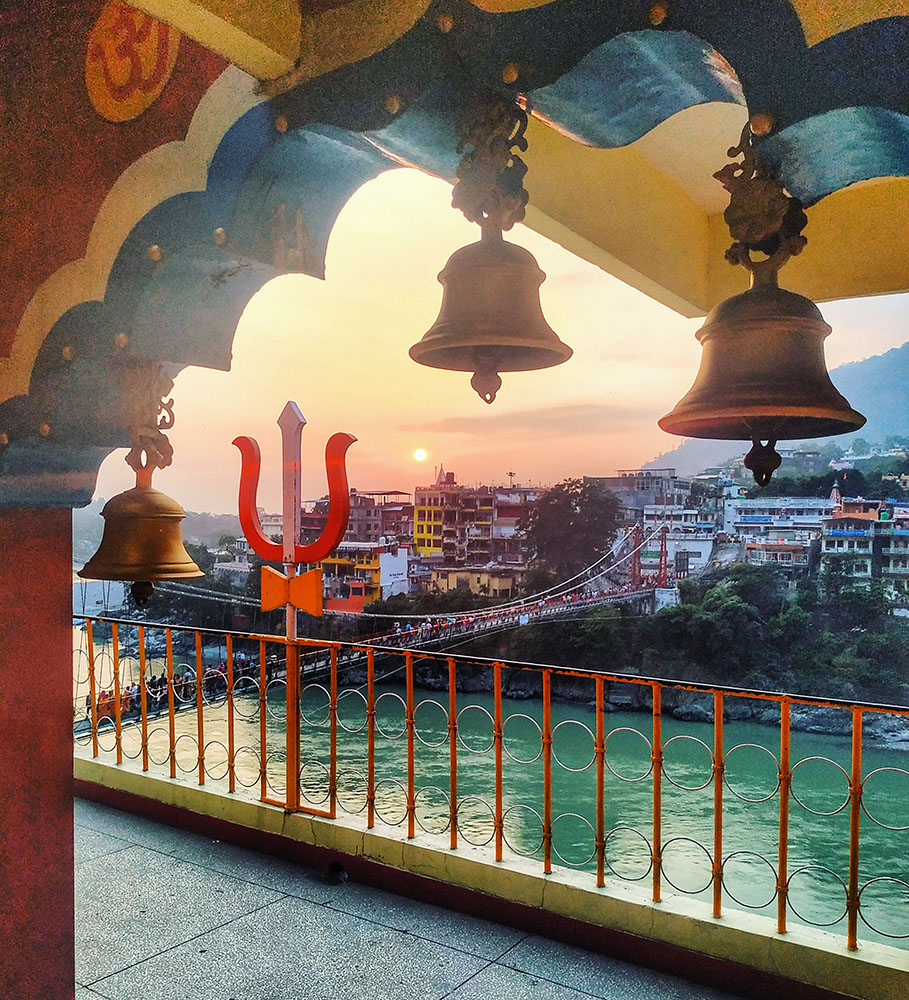 Being the birthplace of yoga, India is one of the first destinations that come to mind for those looking for traditional yoga retreat or an authentic and spiritual ashram yoga experience along with the life changing adventure that comes with visiting India.
Popular places for yoga retreats and yoga teacher training in India include; Rishikesh, the yoga capital of the world in the foothills of the Himalayas, and the sandy beaches of Goa.
As the birthplace of Ayurveda, the world's oldest holistic healing system, the lush, tropical state of Kerala in South India is the best place in India to take a yoga and ayurvedic retreat.
Kerala also offers gorgeous backwaters, beaches, tea plantations and wildlife sanctuaries to explore and is a world away from the hectic cities of North India.
For an authentic ashram experience the Sivananda Yoga Ashram is a good place to start with several ashrams in India and around the world.
Check out this comprehensive guide to Yoga in India for more about the history of yoga, tips for planning a trip there along with the best ashrams, retreats and teacher training programs.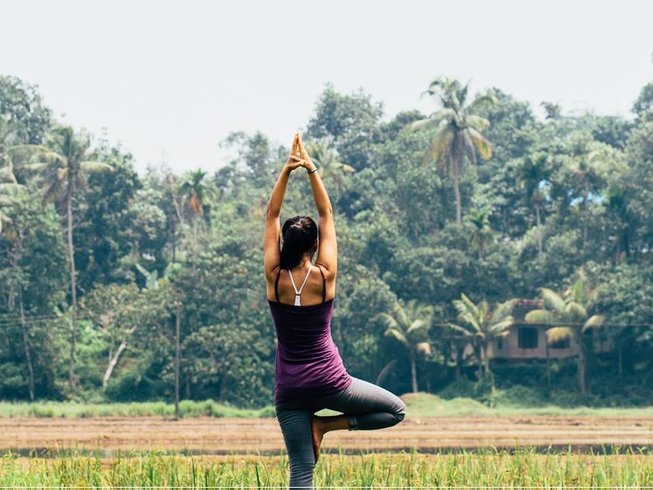 Bodhi Ayurveda and Yoga Retreat offers a unique yoga and health program with daily Hatha yoga sessions as well as traditional yoga practices like pranayama, meditation, Ayurvedic treatments and holistic healing.
The retreat center is situated in a traditional Keralan family homestay surrounded by 7 acres of lush vegetation and palm trees on the outskirts of historic Fort Kochi. 
After your yoga class, enjoy delicious homemade sattvic and Keralan vegetarian meals and tropical juices, relax in the tropical gardens or take a refreshing swim in the pool.
Experience rejuvenating Ayurvedic massages and a steam bath for deep relaxation. Or deepen your knowledge with yoga theory and philosophy sessions from the experienced, professional, authentic Indian yoga teachers.
Comfortable, air conditioned accommodation and ayurvedic meals are all included in the retreat package. There's also cookery demonstrations and the chance to join in with traditional bhajans (devotional singing) or request private yoga sessions.
More Info Here
Nepal and Sri Lanka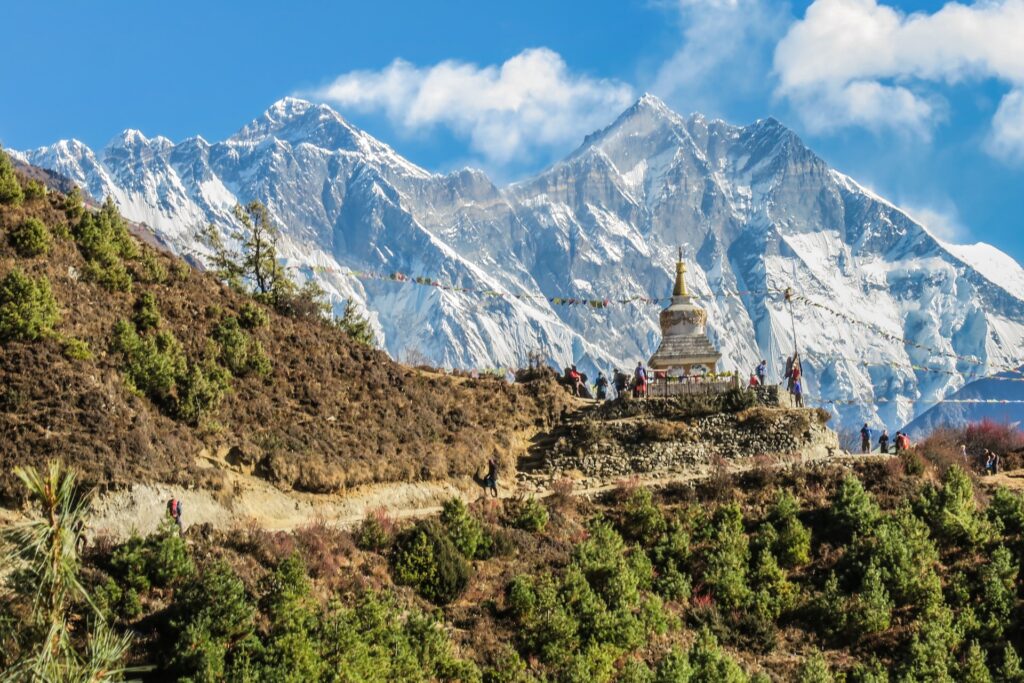 For those who want an an easier 'India Lite' experience, neighbouring  Sri Lanka also offers amazing yoga and surf retreats and packs alot of history, culture and wildlife into a small island.
Nepal is also a good option for yoga and meditation retreats accompanied by trekking in the awe-inspiring Himalayan mountains and visiting colourful Buddhist monasteries.
Bali
Bali in Indonesia is one of the most captivating and beautiful destinations in the world. As well as stunning beaches, jungles and world class surf, Bali is also known as 'the Island of the God's' and is deeply infused with spirituality.
Ubud, in the center of Bali, is one of the world's top wellness retreat destinations with a plethora of spas, raw vegan cafes and yoga teacher training courses nestled among the verdant rice terraces, waterfalls and temples.
This authentic and unique holistic yoga retreat was founded by Balinese Master Guru Ketut Asana in 2014. Ketut Asana comes from a family of traditional Balinese shamanic healers and offers a unique style of Kundalini Tantra yoga classes and yoga therapy.
The retreat centre is located in the peaceful rice fields, just a short drive out of popular Ubud. The open air rooftop shala, spa and outdoor swimming pool are set in tropical gardens and all rooms face outward offering soothing views over the picturesque rice fields beyond. Healthy, organic and delicious food is freshly prepared and served with love by the super sweet staff.
There's a free shuttle service into Ubud and Bali sightseeing tours offered, the highlight being the traditional water purification ceremonies held at an ancient Balinese temple.
More Info Here
Check out this comprehensive Guide to Yoga in Bali for more on why this island is one of the world's top yoga destinations and more handpicked recommendations for the best yoga studios, retreats and training programs.
Thailand
Visiting Thailand offers the chance to be immersed in Buddhist culture, explore glittering golden temples and some of the world's best islands and beaches. If you want to combine a yoga retreat with an exciting adventure around Thailand check out my epic 2 week Thailand itinerary.
Thailand's beaches and islands are home to some of the world's best wellness centres. Koh Samui, Koh Phangan and Phuket are also home to some incredible beach yoga holidays. Koh Phangan is not only home to the Full Moon Party, the other side of the island is home to some of the best yoga centres in Thailand.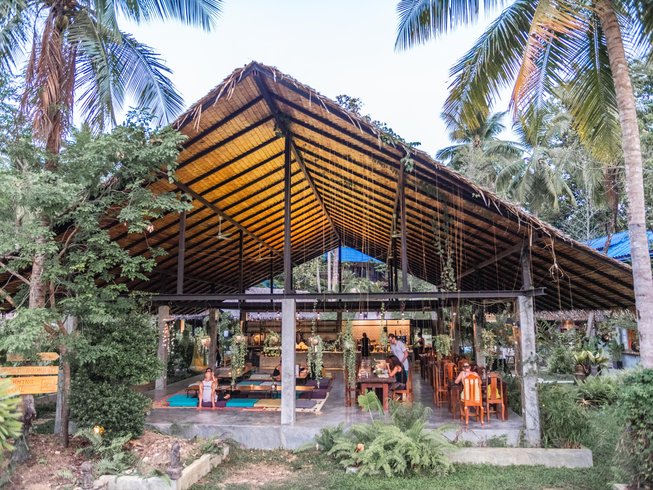 This popular wellness retreat centre gives guests the tools and power to heal their own life through the huge variety of holistic workshops, yoga styles and therapies on offer at their week long yoga retreats.
With so many different styles of meditation and yoga classes for all levels, Tai Chi, Qi Gong, dance, sound healing, breathwork and much more you're spoilt for choice at Wonderland. If you find it hard to decide then the friendly, international yoga teachers can help design a personalised program for you.
After the energizing yoga sessions either relax in the outdoor pool, herbal steam sauna and enjoy a Thai massage or hike to waterfalls and visit the beach.
A delicious and locally sourced vegan buffet is served for breakfast, lunch and dinner and refreshing juices and coconut water are available throughout the day.
Choose from a comfortable shared dormitory for an affordable experience, or a deluxe private room with stunning views of the jungle and mountains, just 10 minutes from the beach.
More Info Here
The Best Yoga Retreats in The America's
There's no shortage of diverse and beautiful landscapes in the America's either and some great options for yoga retreats in the US, Canada, Mexico and Costa Rica.
Multi award winning Grail Springs is by far the best wellness retreat in Canada. The United States is home to some of the world's best yoga and holistic wellness centers from California to Florida and, of course, Hawaii.
Some of the most famous include the famous Esalen Institute in California, the Omega Institute near New York, Feathered Pipe Ranch in Montana, Art of Living Retreat Center in North Carolina, Shambhala Mountain Center in Colorado and the Kripalu Center for Yoga in Massachusetts.
Nowadays you don't need to go to India to practice yoga at one of India's most famous yoga ashrams!
Based on ancient teaching and the five points of yoga by founder, Swami Vishnudevananda, the International Sivananda Yoga Vedanta Centres organisation is still regarded as one of the most important and authentic yoga institutions in the world.
Sivananda Yoga Ashrams have spread from India to several locations around the world, including one in Quebec, Canada and two in the US in the Catskills, New York and Grass Valley, California. There's even a Sivananda Ashram yoga retreat center in the Bahamas for an truly authentic and rejuvenating beach and yoga vacation.
The traditional yoga teachings cover all aspects of yoga and meditation to promote physical, mental and spiritual health. The range of spiritual retreats, yoga vacations, karma yoga and yoga teacher training courses are among the most comprehensive and authentic in the world.
More Info Here
Mexico and Costa Rica offer some of the most stunning natural beauty and colourful cultures to explore along with luxury yoga retreats, yoga teacher training courses and surfing in the pacific ocean.
Lake Atitlan in Guatemala, and the beaches of Nicaragua, are a good choice for affordable yoga retreats and surf camps in Central America.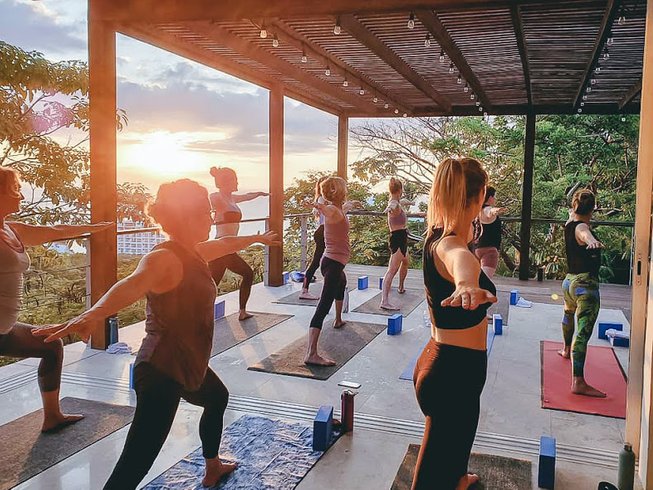 Beyond Yoga, Puerto Vallarta, Mexico
This all-inclusive luxury yoga and meditation center offers a unique and healing transformative wellness retreat experience on the tropical shores of Puerto Vallarta.
Twice daily yoga classes in beautiful open air studios with expert resident teachers, a signature massage and unique healthy-gourmet culinary experience are just some of the highlights that make Beyond Yoga one of the best luxury yoga retreats in the world.
The opening and closing ceremonies will help you set intentions for you stay and beyond, while the holistic wellness workshops that include breathwork, meditation, Ayurveda, and chakra alignment, yoga nidra and a sound bath will take your experience to the next level.
Guests can relax in one of the stunning infinity pools and soak up the views of the jungle and ocean from your luxurious treehouse villa. There's also a guided waterfall hike and snorkelling trip to Los Arcos Marine Park included.
More Info Here
This sustainable, boutique-style sanctuary, tucked away in the Costa Rica jungle, combines yoga, spirituality and the amazing healing power of nature to create the perfect place to relax, rejuvenate and deepen your yoga practice.
Enjoy daily yoga sessions with experienced yoga teachers in Ashtanga, Vinyasa and Power Yoga in the morning and relax with Yin yoga in the evening. In between classes relax in the pool or with a massage in the spa.
If you're feeling more active explore the beach towns of Tamarindo and Nosara, take surf lessons, go horseback riding, or join a hike to a waterfall or volcano and see if you can spot some of Costa Rica's diverse wildlife.
Peace Retreat offers a choice of accommodations, from a jungle cabina constructed with reforested teak wood to a private suite complete with a kitchen and rooftop deck. Freshly prepared organic breakfast and dinner are included, as is an airport transfer.
More Info Here
The Best Yoga Retreats in Europe
Europe is not just home to historic cities and stunning scenery but also some fantastic yoga retreats.
Portugal is popular for fun yoga and surf camps, while the Greek islands and Italy offer a huge variety of luxury yoga holidays. Spain has the most retreats in Europe, with Ibiza and the Canary Islands being top picks for winter sun. There's also plenty of choice for a yoga weekend in the UK countryside too.
Here's a selection of the best European retreats, for more recommendations check out my guide to the best yoga retreats in Europe.
Deepen your yoga practice with two daily yoga and meditation classes on a terrace with stunning views over the Adriatic and the Ionian Sea on the beautiful island of Corfu. Sun salutations take on a whole new meaning when you can see the sun setting over the sea in front of you at the sunset yoga sessions.
Accommodation is in sea view rooms only 400 meters from the beach and home cooked Greek breakfast and dinners are provided each day.
There's plenty of time to enjoy the plethora of beaches, breath taking nature and outdoor activities like hiking, kayaking and snorkelling. The free shuttle service to the airport and to Corfu old town make it easy to relax and enjoy the magical setting.
More Info Here
See more recommendations for the best Yoga Retreats in Greece
Enjoy a luxurious and affordable surf and yoga holiday in the charming seaside resort of Cascais, just a 40 min scenic train ride along the coast from beautiful Lisbon.
The sunrise yoga and mediation sessions by the ocean set you up for what is sure to be an amazing day learning to surf before winding down with a relaxing yin yoga class back at the stylish modern surf lodge.
A massage and daily delicious and healthy buffet breakfasts are included. Nature hikes, trips to visit the colourful castles and palaces of Sintra and Portuguese tapas and BBQ nights can also be arranged.
More Info Here
See more recommendations for the best Yoga Retreats in Portugal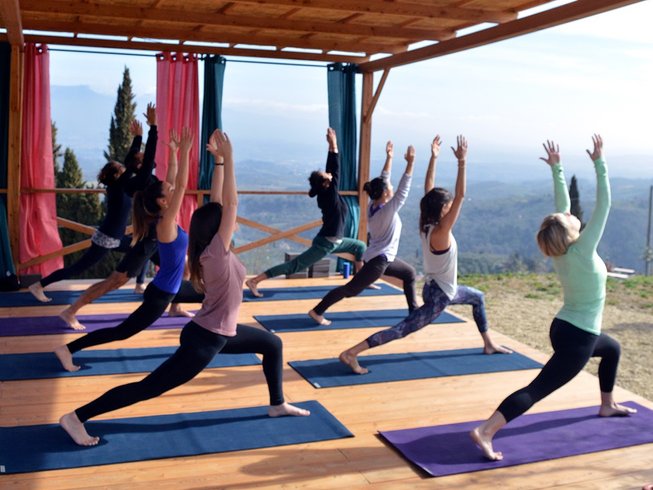 Enjoy a rejuvenating holiday in a stunning and tranquil countryside setting in Tuscany, one of the most beautiful regions of Italy.
Tuscan Fitness offers a wide range of yoga and fitness classes each day including daily yoga sessions, HIIT, Pilates and Barre with experienced personal trainers and teachers in a open air studio with stunning views over the rolling green hills of Tuscany.
Guests have the freedom to choose which fitness activities to join and Tuscan Fitness will arrange any additional activities that take your fancy from nature walks to wine tasting at a local vineyard and day trips to Florence, Arezzo and Siena you won't get bored.
Or just relax by the pool and enjoy the stunning views from the resort. Healthy meals are served from fresh produce sourced from local farms and infused with Tuscan flavours.
More Info Here
See more recommendations for the best Yoga Retreats in Italy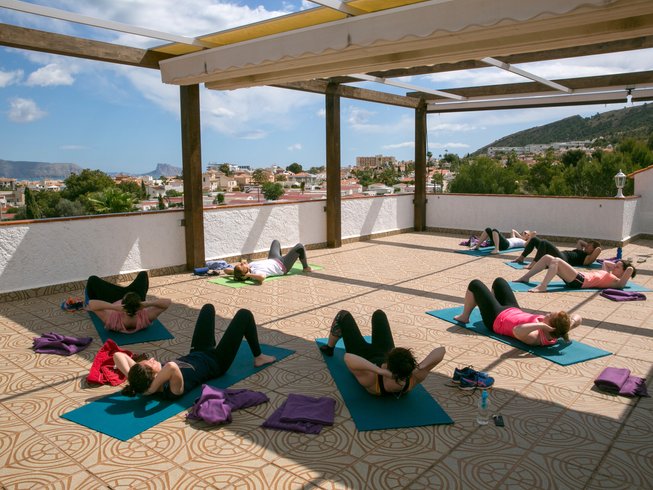 This holistic health and wellness center on the coast of sunny southern Spain offers relaxing all-inclusive yoga, detox, weight loss and life makeover programs combined with nutritious plant-based food and an optional juice cleanse.
Yoga and meditation classes in a variety of styles are offered daily, as well as activities like rebounding, coreworks, aqua aerobics and yoga nidra, either on the rooftop terrace with views of the sea and mountains on in the inside studio.
The daily guided walks offer a chance to explore the surrounding countryside and life makeover sessions will help you explore how to create more harmony in your life.
A variety of accommodation options to suit different budgets in spacious white washed en-suite apartments in traditional Spanish style set in beautiful gardens with two swimming pools. It's just a short walk to the nearest beach and transfers between Alicante airport and the retreat center are included.
More Info Here
See more recommendations for the best Yoga Retreats in Spain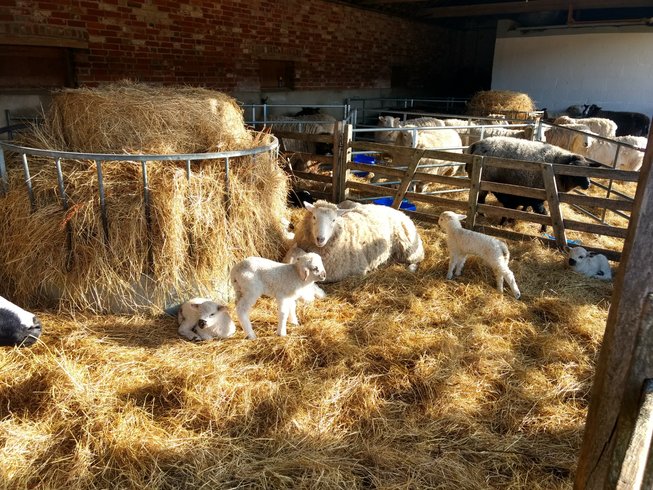 Get back to nature at this short and sweet 3 day eco farm stay yoga retreat just 80 minutes from London.
Relax with twice daily Vinyasa yoga and meditation sessions that also incorporate chanting and pranayama and be immersed in the idyllic English countryside.
Cuddle the animals, pick your own food from the farm, go cycling, horse riding or for a dip in the sea and visit secret natural beauty spots in the New Forest National Park.
Guests stay in cosy dorms or private rooms with roll top bathtubs and wood fires in the farm house and enjoy home grown, homemade, wholesome food. Take an optional digital detox to disconnect from the stresses of daily life and reconnect to yourself and nature.
More Info Here
See more recommendations for the best Yoga Retreats in the UK
Still looking for the perfect yoga retreat for 2023?
This just a selection of the very best yoga retreats around the world but really the options are endless. Check all my other posts on yoga retreats and yoga teacher training and get even more tips on my new site love yoga love travel.
If you're still searching for the perfect yoga retreat check out bookyogaretreats.com and bookretreats. These are great sites where can search all the yoga and wellness retreats around the world and most importantly read real reviews and testimonials from previous guests.
Sadly, not all yoga retreats are blissful and yoga centres around the world have different standards of facilities and food.
Not all yoga teachers are the real deal either – #MeToo in yoga is sadly a thing and several famous yoga gurus have been linked to sexual misconduct.  Being able to check real reviews first is invaluable so that you know your yoga retreat will be safe, happy and memorable experience for all the right reasons!